THE VENUE
The Ritz-Carlton Denver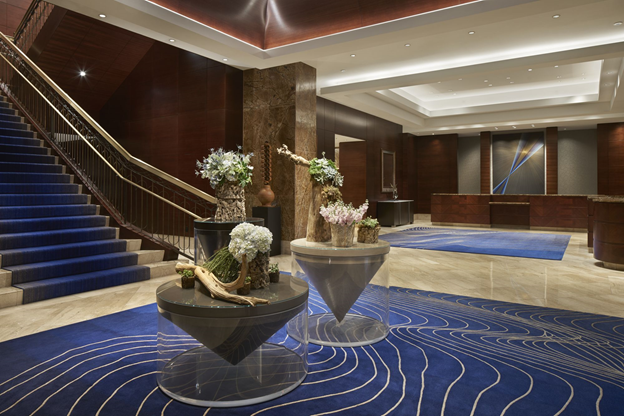 Inspired by both the beauty of the landscape and the energy of the city, The Ritz-Carlton, Denver welcomes guests with its own interpretation of modern luxury. Here, guests can retreat to some of Denver's most spacious accommodations while enjoying views of the skyline or Rocky Mountains.
Meeting Spaces
With 13,000 sq. ft of renovated meeting space, The Ritz-Carlton, Denver welcomes groups of every size to Colorado's capital city. Discover two distinctive ballrooms, versatile meeting rooms, a handsome boardroom and an urban terrace outfitted with lush greenery and rustic furnishings. Indoor meeting rooms add a contemporary dimension to Denver-inspired design with modern light fixtures, dark wood paneling and metallic wallcoverings. Complementing these venues are the Colorado hotel's impeccable services. Enjoy experienced event planning for every stage of your gathering, including cocktail receptions and team-building activities that benefit the local community. Customized catering is available both on and off property, while state-of-the-art audiovisual capabilities enhance the impact of each presentation.
Dining
Inspired by John Elway of Denver Broncos fame, ELWAY'S Downtown offers fine dining with a relaxed ambience. Enjoy USDA prime steaks, private and semi-private dining, weekend brunch and more at this downtown Denver restaurant.
The Daily Grind provides a morning coffee corner offering a grab-and-go style menu of gourmet coffee selections, hot tea, fresh pastries, bottled water and juices, and fresh seasonal fruit. Additionally, enjoy complimentary coffee and accompaniments daily from 5-7 a.m. in the hotel lobby.