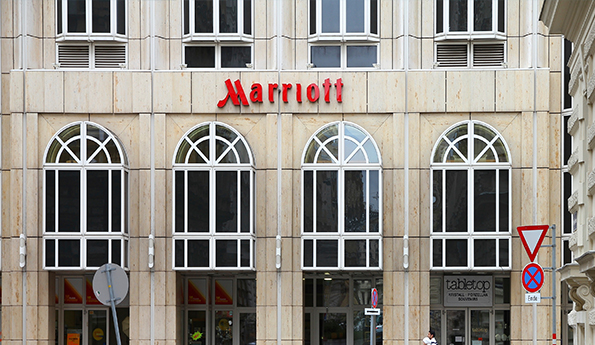 Continuing its rapid global expansion, Marriott International, Inc. announced January 27 that it has signed definitive agreements to acquire the Delta Hotels and Resorts® brand and management and franchise business from Delta Hotels Limited Partnership, a subsidiary of British Columbia Investment Management Corporation (bcIMC) for C$168 million (approximately $135 million).
The Delta brand has 38 hotels and 10,000 rooms in more than 30 cities across Canada. When completed, the transaction will increase Marriott's distribution in Canada to more than 120 hotels and 27,000 rooms, making Marriott the largest full service hotel company in Canada.
Arne Sorenson, president and chief executive officer of Marriott International, said, "Delta has an impressive portfolio of hotels that are among the most preferred in Canada. With this acquisition, we are continuing our focus on building our brand portfolio and growing in attractive regions outside the U.S. Combining the strong Delta brand with Marriott's hotel development expertise will accelerate growth of the brand in Canada and in other markets around the world."
David Grissen, group president overseeing The Americas for Marriott International, said, "At completion, this transaction will propel Marriott to a leading position in Canada. Canada represents the largest international source market for our hotels in the United States, and the integration of Delta into Marriott's 4,100 plus hotel global portfolio will provide new travel opportunities for both Delta and Marriott customers. We expect integrating Delta into Marriott's systems, sales engines, Marriott.com, and the more than 49 million member Marriott Rewards loyalty program will create meaningful operational synergies for owners and franchisees."
Under terms of the agreement, Marriott is acquiring the Delta management and franchise business, as well as the Delta brand and related intellectual property. bcIMC-affiliated entities own 13 Delta hotels (and one under development) and will sign new 30-year management agreements with Marriott for these properties. Third parties own the other 25 Delta hotels; 15 are managed by Delta and 10 are franchised. In total, five managed hotels (approximately 1,100 rooms) are under development.
Assuming receipt of the necessary approvals, the parties expect to close the transaction in the second quarter of 2015.