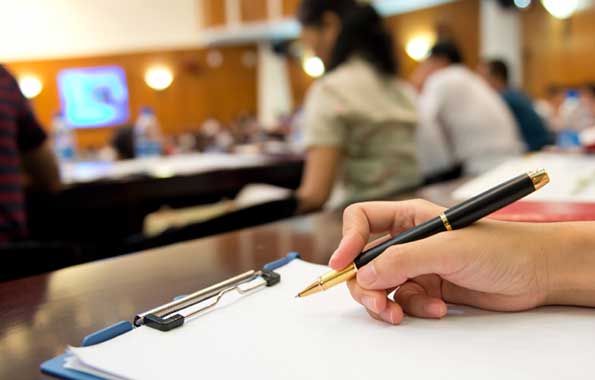 Meeting, convention and event planner was ranked as the 12th Best Business Job for 2015 in a recent study by U.S. News & World Report.
The publication stated that the position requires considerable patience and problem-solving skills to effectively address constant logistical demands, but noted that the U.S Bureau of Labor Statistics (BLS) predicted that the number of available planner jobs will increase by 31,300 (31.6 percent) between 2012 and 2022.
Planners earned a median wage of $46,260 in 2013, according to the BLS, with the best-paid 10 percent making $79,550 and the lowest-paid 10 percent earning $26,480. The highest-paid planners work in the metropolitan areas of Coeur d'Alene, Idaho; Nassau, New York; and Bethesda, Maryland.
U.S. News states that a bachelor's degree is generally the preferred academic education for planners. It goes on to say that some schools offer event and management degrees, but real-world experience may be the most important factor in securing a job.
In terms of upward mobility, the report states that with time and experience, meeting planners often are able to open their own meeting planning firm or become an independent consultant.
The top-ranked business jobs, in descending order, are market research analyst, marketing manager, accountant, operations research analyst and financial advisor.