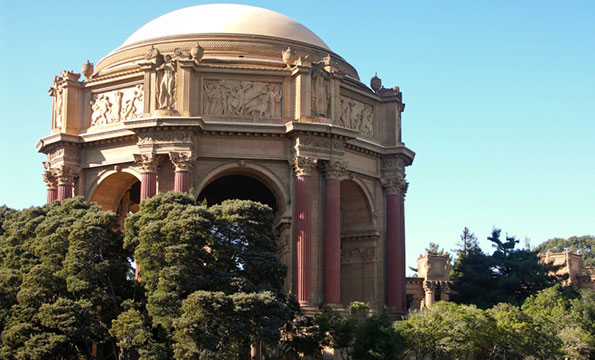 It was 1915, just nine years removed from a devastating earthquake, and San Francisco proved its resiliency by staging the World's Fair. One hundred years later, San Francisco is harking back to a time of creativity and perseverance that helped establish the City by the Bay as a world-class destination.
"San Francisco's innovation, imagination and vision were on full display at the World's Fair in 1915, and these qualities are what have always been at the heart of our City," said San Francisco Mayor Ed Lee.
The 1915 World's Fair celebrated the completion of the Panama Canal and was referred to as the Panama Pacific International Exposition. One of the key exhibition buildings during the World's Fair was the Palace of Fine Arts, which re-opened on Saturday.
Among the events held over the weekend to call attention to the centennial anniversary was a gathering of nearly 1,000 professional and amateur ukulele players. The ukulele was introduced to the United States during the 1915 World's Fair.
"We are thrilled to be re-opening the beautiful Palace of Fine Arts to the public and bringing together so many of San Francisco's cultural, civic and business organizations to celebrate the 1915 World's Fair," said Phil Ginsburg, general manager of San Francisco Recreation and Parks Department, which manages the Palace of Fine Arts. "We look forward to hosting many more fun, entertaining and educational events to the public throughout the year as part of the centennial."
With 39,000 sq. ft. of space and the ability to seat 962, the Palace of Fine Arts makes an inspiring, historic event venue. The Palace of Fine Arts features a broad array of Bay Area cultural institutions, including the Fine Arts Museums San Francisco and The Exploratorium.