The Meeting-changing power of authenticity
One of the most-watched TED Talks of all time is Dr. Brene Brown's "The Power of Vulnerability." It has clocked 58.350787 million views and still growing. It is no coincidence that the world's leading voice on authenticity starts by talking about an event planner. Yep, as this best-selling author was framing her 20-minute download of two decades of studying courage, shame and empathy, she started by giving a hat tip to the power of the planner to put the author's work into context in a promotional flier.
The meeting professional didn't want to call Brown by her official title of "academic and qualitative researcher" because she was afraid no one would show up. Brown worried that the descriptor "storyteller" was akin to "magic pixie." The entire exchange triggered an existential moment she shared on stage as an example of a time she "called deep into her courage" and realized that, in fact, "stories are data with soul" and, in reality, she is a researcher-storyteller.
That story is a testament to the power of meeting professionals to change perceptions, but also, a humbling and humorous way to start a viral podcast, a skill that has marked Brown's rocketing popularity.
Brown went on to explain that the foundation of her work was studying human connection:
"Connection is why we're here. It's what gives purpose and meaning to our lives. This is what it's all about. It doesn't matter whether you talk to people who work in social justice, mental health or abuse and neglect, what we know is that connection, the ability to feel connected, is neurobiologically how we're wired—it's why we're here."
Brown is speaking meeting professional language there. But then comes the rub because it turns out connection is not as easy as putting 10 or even 10,000 people in a room together with name badges and hosted cocktails. A little thing called shame seems to get in the way of people  opening up.
"In order for connection to happen, we have to allow ourselves to be seen, really seen," she said. And that requires a sense of worthiness in the shape of courage.  Brown is using the original definition of "courage", from the Latin word "cor," meaning "heart" referring to the strength to tell the story of who you are with your whole heart, a trait connected people seemed to have in common in her research. "These folks had, very simply, the courage to be imperfect," she said.
"What we know matters, but who we are matters more."
Next came the insight that might hit hard for many perfectionist meeting professionals displaying a tough upper lip and powering through the most difficult programs without letting anyone see them sweat. "They had the compassion to be kind to themselves first and then to others, because, as it turns out, we can't practice compassion with other people if we can't treat ourselves kindly."
And here is the kicker, "As a result of authenticity, they were willing to let go of who they thought they should be in order to be who they were, which you have to absolutely do for connection."
As Brown has continued to write best-selling books, including "Dare to Lead" and her most recent "Atlas of the Heart", launch her own podcast, speaking career and training business, she has continued to focus on the tools that meeting professionals employ every day, creating safe places for attendees to learn and grow.
When Brown appears as the headliner at SmileCon 2022 in her hometown of Houston, Texas, in October, the American Dental Association is counting on her to, at the very least, set the tone for "a powerful event that reflects a new day for dentistry," according to ADA President Dr. Cesar Sabates. She will probably also engender a few laughs and a realization or two.
But how can meeting professionals be more intentional about using the power of vulnerability to manage their mental health during challenging times, lead their teams through this transition to a new event reality and make it possible for attendees to bring their whole selves to events to get the most out of their time away?
So glad you asked because those are the questions we put to a trio of certified Daring Way Facilitators. You are going to want a pencil and a tissue because some of these suggestions are both powerful and emotionally challenging.
Ready? Let's get vulnerable!
Why Bother?
This authenticity stuff is hard. Why take the time and risk of exposing yourself and your team to the messy process of growing and learning?
Anita Anand: We are hard-wired for connection. When we can put our armor down, take our masks off and show up as our imperfect selves, we are magnetically attractive to everyone. People are drawn to those who are not self-editing, feel comfortable in their own skins and know that wherever they go, they belong. Our vulnerable selves have bruises and bandages, but there is sunshine and flowers, too.
Read More: Coping Tips for Meeting Profs Learning New Skills
 Elena Armijo: If you are presenting anything else to the world than your authentic self, then it is at a huge cost to you and your soul. Your physical, mental and emotional health is at risk if you are not acting in alignment with who you are. People pleasing or performing to prove that you are good enough will leave you exhausted and depleted and is the number one cause of burnout.
Tasnim McCormick Benhalim: Who we are is how we lead. Self-awareness and self-love matter. If we build awareness about our body when we aren't in deep stress, when a terrible time hits, we can land it with ourselves and our teams.
Meet the Facilitators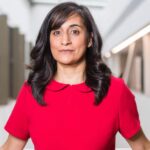 Anita Anand
Leadership coach who followed a love of learning, teaching and travel from India to Africa and landed in Vancouver, Canada, where she works with individuals from organizations as diverse as Google and U.S. Agency for International Development.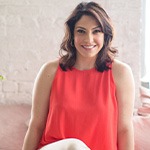 Elena Armijo
Founding Core Guide of Chief and CEO of The C Suite Collective based in New York City. She is the compassionate listener behind the podcast "In a Manner of Speaking".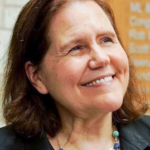 Tasnim (Tahz-neem) McCormick Benhalim
Owner of Dallas, Texas-based DiversityWealth, who works with companies such as the U.S. Federal Reserve System, Maersk and Texas Instruments to empower organizations with a focus on cultural agility.
Authentically You
Let's start at the center with how you, personally, can embrace vulnerability as a tool for being more whole and effective.
Elena Armijo: It starts with you knowing what is going on with you. That requires forcing yourself to slow down and ask yourself what you are feeling right now. You can do this at the beginning or end of the day. Did you take the breaks you needed, drink the water you needed, have the conversations you wanted? How did that go? Did you get nervous and start people pleasing again? Did you take a breath and say what you really wanted to say? Before you do something, think about what you really want from the activity. That helps you ground in your message so you can deliver in an authentic way.
"Let go of who you think you are supposed to be; embrace who you are."
Tasnim McCormick Benhalim: A pause for a cleansing breath can take a minute or less. Practice taking that pause with tactile breathing to create a level of awareness.
Anita Anand: Authenticity is about loving yourself just the way you are in this moment, all of it. That doesn't mean we don't have goals for ourselves to do better, but change can only happen when we first accept ourselves in the present moment. Shame is the thing that keeps us from being vulnerable. It asks us, "What will other people think?" and then, "Who do you think you are?" We have to get past those obstacles in order to be our true authentic selves.
The way to sideswipe burnout is to set boundaries. Learn to say, "Enough is enough because I am good enough." That is hard. You can ceaselessly spackle everything and make it shiny and beautiful, but if you don't have the energy after doing all of that to be present for the event, then what is the point?
"In a society that says, 'Put yourself last,' self-love and self-acceptance are revolutionary."
Team Work
Tasnim McCormick Benhalim: Trust is built over time. When something goes wrong and you are able to calmly turn to the person delivering the problem and ask, "tell me about it, how can I help?" they will feel supported and feel more comfortable bringing their very best work. Don't let them feel that they are on a tightrope with no one to catch them.
One tip is to have a code word for when you are in profound need to signal that you need a hand. If you haven't done the trust work ahead of time, then you won't be prepared when the crunch happens.
Anita Anand: When you show up authentically, that is a huge permission slip for others to show up authentically. As each person shares something hard, everyone else starts to realize they are safe to share in the community. Ask everyone to write on a sticky note a permission slip to be fully engaged and present in the form of, "I give myself permission to…" and share it.
This simple act can allow us to get out of our own way and jump back into the arena. It will also inspire others to give themselves permission.
We are feeling beings who sometimes think, not thinking beings who sometimes feel. Emotional literacy is required for practicing empathy and compassion and having hard conversations. It is the foundation of leadership.
 Elena Armijo: For any group dynamic, you need a shared north star or a mission and everyone has to understand how they uniquely contribute to it. Consider the difference between excellence and perfection. Excellence meets the goal through growth and openness and courage and mess as opposed to working "perfectly" at a high cost to everyone on the team. The messiness is where the gold lives. Think about not only where are you going, but what experience you want to have on the way.
Also, consider what support people have to grow their muscles around vulnerability. It is one thing to invite people to show up authentically, but humans are humans and without ongoing mentorship, therapy or training to help you grow your emotional intelligence, your team will not develop a relationship with vulnerability. Instead, they will try a few times and give up. It's a growth process, not a check box.
Inviting Whole Attendees
If opening up authentically is how attendees can get the most out of any interaction from a board retreat to a citywide, how do we communicate that they are being invited to bring their whole selves?
Tasnim McCormick Benhalim: When attendees are being welcomed into a space with a sense of joyfulness and ease, they will intuitively feel that meeting professionals running the show are prepared for anything. A meeting is a high-stakes environment similar to medical professionals who during a code blue can hold that space even when consequences are dire.
Read More: Tips on Catering to All Types of Event Attendees
In the running of a meeting, there are moving parts where pieces can't fall because so many people are counting on the timing. Multiply the time lost by going off schedule by the number of people in the room to see the consequences. That is a weight and we feel that, but it is also why working from a place of confidence in yourself and your abilities is even more important.
"You may not control all the events that happen to you, but you can decide not to be reduced by them."
Elena Armijo: We have to create safe places for people if we are going to ask them to step up. If they are not heard or listened to or made to feel wrong in the moment, then it won't work. Be patient with people because they may all be at different places.
Anita Anand: Set a safe container by creating "brave space rules" and get everyone's buy-in so people know they won't be judged; they will be expected to be fully present; they will be curious and bring humor. If they have collective agreement, they can even use "creative language" when appropriate.
When you are inviting attendees to come as they are, to be raw and real, remember that courage is contagious. Every event is an arena. People can hang out on the sidelines and eat popcorn or jump in and be willing to engage heart-to-heart.
Event Minds Matter
A new LinkedIn group is bringing the heart-centric message directly to event professionals. Janice Cardinale of Cardinale Creative launched the group, Event Minds Matter, to "build brave spaces to amplify the industry's conversation on mental health."
The group is positioned as a resource for those feeling overwhelmed and burned out. The community of like-minded event professionals is proposing to act as a voice on mental health and wellbeing within the event industry at large.
"We share compassion and empathy and acknowledge that the labels we wear as badges of honor, have contributed to a growing epidemic of a mentally unfit workforce. We dedicate and commit to finding solutions that continue to plague event planners feeling overwhelmed and burned out," said Cardinale in a statement launching the group.
Values
❤️A mentally fit workforce & culture
❤️Boundaries, fairness and respect for all
❤️Human connection and social responsibility
❤️Education and peer support
❤️Setting an example for the next generation
Vision
☀️Create new practices synonymous with healthy habits
☀️Create resources that event professionals can use
☀️Stop celebrating bad behavior
This article appears in the digital-only August 2022 and the August/September 2022 issue. You can subscribe to the magazine here.