Smithsonian Castle
Washington, D.C., tours simplify planning and invigorate attendees
One of the world's leading destinations due to its rich history and variety of interesting attractions, Washington, D.C., has significantly broadened its appeal to meeting groups through ambitious development projects during the past several years.
"There are so many reasons why the Washington, D.C., area is one of the top destinations to hold a meeting," says Melissa A. Riley, vice president of convention sales and services for Destination DC, the city's official destination marketing organization. "The city continuously invests in new opportunities, as well, with $11.5 billion in development, 19 hotels in the pipeline, and many new and renovated special-events venues in the works."
The new InterContinental Washington D.C.-The Wharf, with breathtaking views, 278 guest rooms and 17,000 sq. ft. of meeting space, has been added to the meetings options, which also include Walter E. Washington Convention Center, Omni Shoreham Hotel, Washington Hilton, Grand Hyatt Washington and Marriott Marquis Washington DC.
The Washington, D.C., area is also so culturally fascinating that planners often have a difficult time deciding what to include in attendees' downtime. One popular option is to select a sampling of the city's top attractions for the itinerary, while another is to arrange specialized tours, which can help simplify the planning process and energize attendees. The Capital City offers a variety of engaging tours—and many ways to experience them, depending on the group's preference. While walking excursions are perhaps the most popular, tours by Segway, bicycle, tricycle, bus, car—and even app—are available.
"Just because you're in a big group doesn't mean you can't get an intimate view of the city," Riley says. "The tours we offer provide a variety of options to people with varied interests. Whether you desire a tour of the National Mall, a food tour with stops at murals and historical landmarks, or a convenient bus tour such as Big Bus, where you can hop on and off when you choose, there is something for everyone."
Hundreds of tours are available in Washington, D.C., but some stand out because of their unique features. Here's an overview of some of the most intriguing adventures for groups.
Educational Tours
Award-winning Fiat Luxe Tours derives its name from the Latin phrase, "Let there be light," which reflects its intention to illuminate what Washington, D.C., has to offer. The company makes a point of digging deeply into the city's history and culture. Outdoor and museum tours are available, as well as team-building activities such as scavenger hunts at the National Mall and Smithsonian. The staff also works with planners to create a custom tour that fits a group's personal interests and budget. The guides speak multiple languages.
DC Insider Tours offers cutting-edge, comprehensive tours of Washington, D.C., that not only take groups to the main sites, but also go well beneath the surface to reveal the hidden history, neighborhoods, legends, statues, bridges, conspiracy theories, architecture, spies, scandals, ghosts, and overlooked and random tidbits. Outdoor walking tours, along with private chauffeured, private museum and electric bike tours are available. These excursions are part academic, part irreverent and always engaging.
Prepared in consultation with Smithsonian experts, Smithsonian National Mall Tours highlight the architecture, art, culture, and history of Washington, D.C.'s National Mall and many of Smithsonian's famed museums. Guides recount many stories behind the area's landmarks and most famous national treasures. The outings are offered daily at 10 a.m. and 2 p.m., and cover more than 1,000 acres of the National Mall and memorial parks. They are the only tours that depart directly from the mall—at the National Museum of History.
The historical walking and driving adventures offered by DC Design Tours focus on architecture, urban planning and design. During the tours, participants explore some of the most prominent architectural marvels and best-kept secrets while hearing about the conflicts, controversies and personalities involved in the development of the city. The outings are led by professional design guides, and cover Monuments & Memorials, National Mall, Capitol Hill, Dupont Circle and Embassy Row, Georgetown, White House and Downtown, and Columbia Heights and Adams Morgan. Private, customized tours are also available, and can include Arlington National Cemetery and the Lincoln Assassination Story.
Entertainment Cruises offers several leisurely cruises of the Washington, D.C., area, including Spirit of Mount Vernon, a narrated excursion that passes by several major landmarks. The roundtrip starts in the Southwest Waterfront neighborhood and takes three hours, with three additional hours provided for participants to tour the Mount Vernon estate and gardens. The outing is available on select dates from March through October.
Adventurous Tours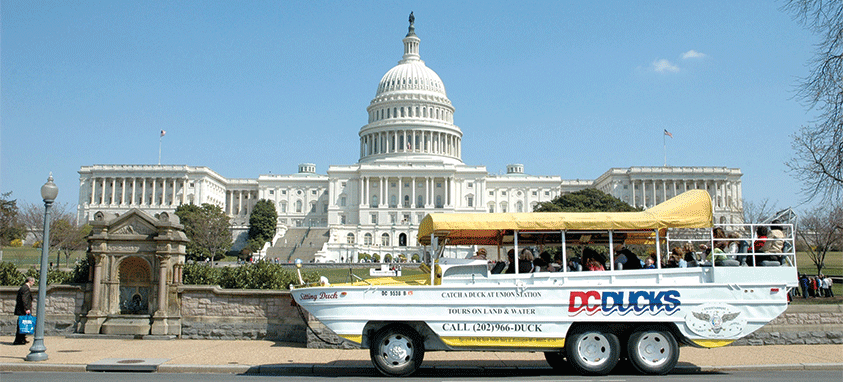 DC Ducks offers a novel approach to the Washington, D.C., tour scene—an exciting adventure in an amphibious vehicle that enables participants to view famous monuments, museums and historical buildings while traveling on streets and on the Potomac River. During the 90-minute excursions, the vehicle's captain provides interesting facts and historical accounts of people and events that shaped the nation. Original sound bites are provided, including music, newscasts and speeches by national leaders. Daily tours are offered from 10 a.m. to 4 p.m. from mid-March through October, weather and tide conditions permitting.
Big Bus Washington DC offers groups not only the opportunity to ride in open-top buses that pass by and stop at the city's most iconic sites: It also allows groups to hop on and off buses for one or two days at the more than 40 different stops. Buses arrive at stops every 20 to 30 minutes, and travel three different routes: National Mall, Arlington Cemetery and the Pentagon, and Georgetown and Smithsonian National Zoological Park.
English-speaking tour guides lead the tours, and recorded commentary is available in English, Spanish, German, Italian, French, Mandarin, Japanese and Brazilian Portuguese.
One of the most unique means of exploring the city is provided by Adventure DC Tricycle Tours, which uses three-wheel cycles (also known as bicycle taxis, pedicabs and rickshaws) driven by guides to acquaint visitors with many of Washington D.C.'s top attractions, including the White House, Washington Monument, Jefferson Memorial, Lincoln Memorial, Capitol Building, Vietnam Memorial, Korean War Memorial, National Air and Space Museum, Natural History Museum and National Museum of African American History and Culture.
Washington, DC Urban Adventures uses all-electric eCruisers that accommodate up to seven passengers to provide a wide variety of unique excursions, including DC Craft Cocktail Tour, Tastes of H Street and Museum of American History Through Music. The eCruisers make stops at select monuments to allow participants to walk up and take photos. Customized, private group tours are also available.
Indulgent Tours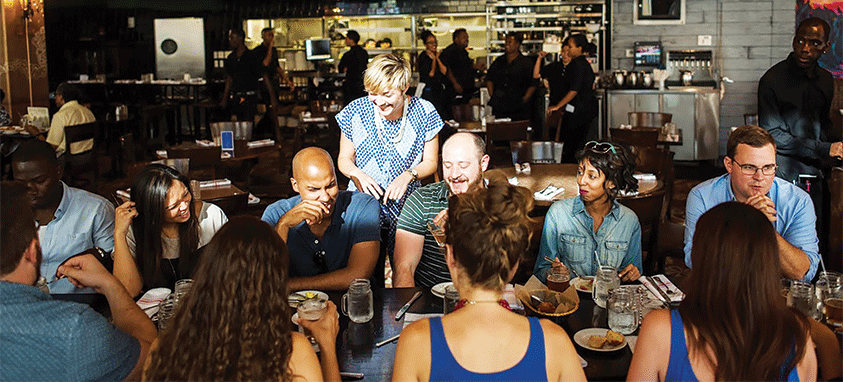 Carpe DC Food Tours offers outings to the area's unique neighborhoods, combined with a sampling of their culinary fare. "You can try local dishes in iconic D.C. eateries, while also exploring the area's cultural and historical sites," Riley says.
The company's website describes the U Street Food Tour, one of several available excursions: "Sample a quintessential D.C. snack and continue down the block while we reveal stories behind tucked-away murals and sculptures, and the artists who created them. Look up at the Art Deco facades and discover how architecture has evolved with the city."
Regular and vegetarian meals are available, with the option to add alcohol tastings at many of the tour locations. Lunch tours are offered five days a week, and a Happy Hour/Dinner Tour is available every Tuesday. Private outings for groups can be arranged.
The Cultural Walking Food Tours offered by DC Metro Food Tours and The FTC4Lobe Group collaborate to bring groups to Washington, D.C.'s most historic and diverse neighborhoods, including Capitol Hill, Eastern Market, Georgetown, Capitol Hill, U Street, Little Ethiopia, Dupont Circle, Adams Morgan and Old Town Alexandria. Participants learn about the architecture and history of each neighborhood, and enjoy an array of specially created dishes from locally owned and operated restaurants during stops throughout the tour. Guides explain the chef's inspirations, origin of ingredients, cooking techniques and connections to the area's history. The outings last around three hours and are available Tuesday through Sunday.
DC Brew tours offers three different options to experience Washington, D.C., through its beer scene, which includes VIP access to breweries, brewpubs and bars, where groups can taste 15 or more beers and enjoy a beer-focused meal. Typical excursions may include visits to places such as Atlas Brew Works, Right Proper Brewing Company, DC Brau, Chocolate City Beer, Bardo, 3 Stars Brewing Co., City Tap House, Capital City Brewing Company, Port City Brewing Company, Bluejacket and Hellbender Brewing Company. Private group outings can be arranged.
Creepy, Strange and Mysterious Tours
One of Washington, D.C.'s most popular walking adventures for corporate groups, DC by Foot, offers high-energy walking, bus and bicycle tours of the National Mall, Tidal Basin, Arlington Cemetery, Georgetown, Capitol Hill and U Street corridor. DC by Foot also offers a Ghosts & Scandals tour and a Lincoln Assassination tour, in which participants meet the characters, walk the streets and see the buildings related to the historic assassination. Most excursions are offered daily from March to December, and on most days during other months. No set fee is charged: Participants pay whatever they think they're worth.
One of the city's most unique tours descends underneath the streets of Dupont Circle in the downtown area. "There's an abandoned trolley station and tunnels that now house some eclectic graffiti and wall art," Riley says. "Local artists have developed the tunnels into installations that are fascinating to tourists and locals alike."
Tickets for a guided tour of the tunnels can be purchased on the website of Dupont Underground: A Subterranean Arts & Cultural Organization.
The Spies of Washington Tour visits out-of-the-way spots in the city—including drop sites and clandestine meeting places, as well as the offices and homes of the famous and infamous—where spies practiced their craft. Walking tours are available as well as the coach tour, a six-hour ride that includes the stops on the walking tour plus a stop at International Spy Museum, which is available for private events.
Techie-Designed Tours
Capital Entertainment Services, Inc. has designed the Washington, DC Driving/Walking Tour App, a GPS tour guide that automatically plays audio about the tour site as you drive past it or walk by it with a smartphone. The app also features videos of all the tour sites on the four tours: Overview of American History, Capitol Hill/Pennsylvania Avenue, National Monuments & Memorials, and White House Promenade. The app is available at App Store and Google Play.
TimeLooper is a mobile app that allows users to travel back in time using a smartphone and the app's augmented and virtual reality technologies. It has re-created and documented historic events at iconic locations across the globe, enabling visitors to not only see the sites as they are today, but also re-live the moments that made them memorable. The app includes Washington, D.C., focusing on seven of the National Mall's most iconic landmarks and monuments. The TimeLooper Starter Package contains more than 50 historical and educational virtual-reality videos and a Google-style virtual-reality cardboard headset for Apple and Android.
VIP Tours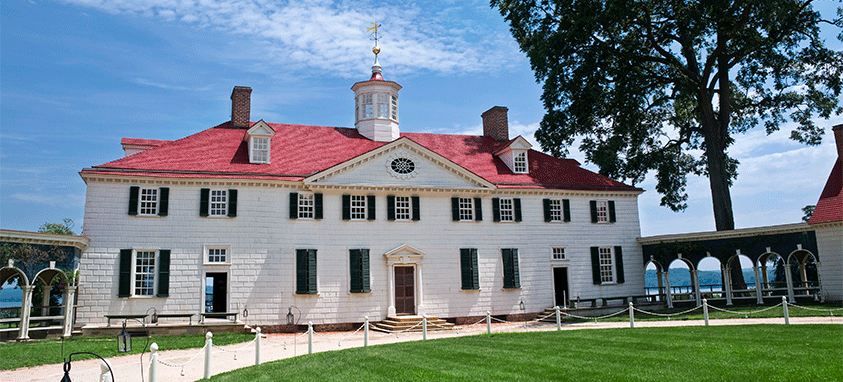 DC Trails offers live, narrated bus tours, including a twilight tour of local attractions and a hop-on, hop-off tour that allows participants to get off the bus at any of the 20 stops to explore attractions, museums, cafes and more. Groups of 15 or more people can arrange single-day and multiday private tours that include their own personal driver and a plush touring vehicle while visiting destinations of their choice.
Groups with a techie bent often opt for DC Nation Tours, an innovative, high-tech tour company that transports groups in its large fleet of vehicles—black sedans, luxury SUVs, executive Sprinters, mini-coaches, motor coaches and private boats. Tours guides speak many major languages and are very experienced in serving multicultural groups. The tours use battery-powered Bluetooth earpieces that play the guide's narrative while allowing participants to roam at their own pace. The Historic Twilight Tour (including tea), Old Town Alexandria and Mount Vernon Estate Tour (lunch provided) and Capital City Tour (with a snack) are offered.
Alluring Nearby Cities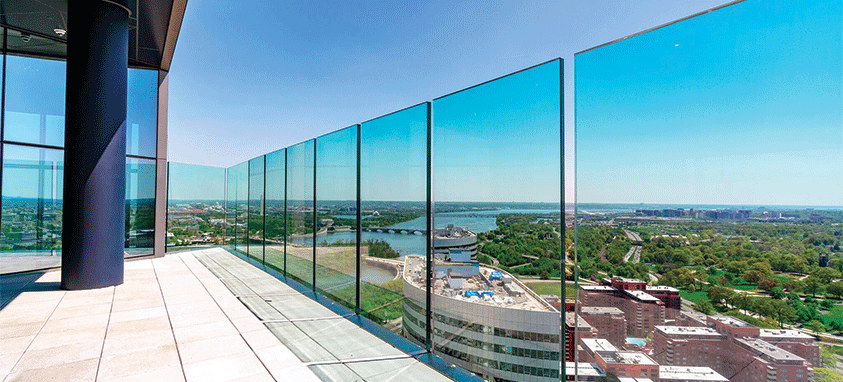 Meeting groups love exploring two fascinating cities in the Greater Washington, D.C., area that offer a more relaxed pace and a generally more affordable alternative to the capital city.
Many tours of Washington, D.C., area cross over the Potomac River to Arlington, Virginia, which features leading monuments and sites, including famous Arlington National Cemetery, Tomb of the Unknowns, National 9/11 Pentagon Memorial, The Marine Corps War Memorial (Iwo Jima), Women in Military Service for America Memorial and U.S. Air Force Memorial.
The biggest recent news in Arlington is that the Observation Deck (pictured)—opened on June 21 in the Rosslyn neighborhood. The deck provides a panoramic, 360-degree view, while inside, the facility features floor-to-ceiling glass windows, a cafe and bar, and meeting space with 30-foot ceilings.
Alexandria, Virginia, just 8 miles south of the capital, offers more than 30 specialty tours that all attendees to discover the rich culture and heritage of the city. Tours focusing on the city's history, food and beverage, and more are available.
Hotel Indigo Old Town Alexandria, a new boutique property, offers 120 guest rooms and a 5,000-square-foot terrace. Three recently renovated places—Potomac Conference Center, Kimpton Lorien Hotel & Spa and Holiday Inn Hotel & Suites Historic District—are also outstanding for meetings groups.
Loudoun County's Historical Gems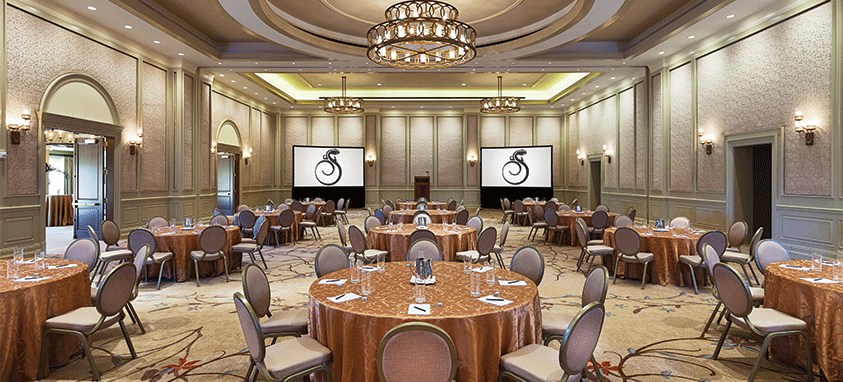 Washington, D.C., offers a wide variety of tours, and outstanding hotels and meeting spaces. Planners have discovered that some nearby areas, including Leesburg and Middleburg, both in Loudoun County, also offer exciting tours and meeting facilities.
Located 32 miles west of Washington, D.C., Leesburg has undergone steady growth and development over the past three decades that has transformed it from a small, rural town to a suburban bedroom community for commuters to the national capital. Its charm and historical significance remain, however, making it a popular destination for meeting groups.
The Leesburg History Tour, offered by the Loudoun Museum from late spring to late summer, is a walking tour that takes visitors by historic homes and buildings that span the town's 200-year history. The Historic Leesburg Food tour features house-made pasta and sausages with wine pairings; Mid-Atlantic comfort food created with Asian influences; local seafood served in a restored 19th-century mill; Virginia-style barbecue; locally sourced dishes; and an award-winning dessert that was featured on the Food Network. The tour takes place on Saturdays from 2 to 5:30 p.m., and special group tours can be arranged.
National Conference Center is one of Leesburg's major draws for meeting groups. Located on 65 scenic acres, it features 917 guest rooms, dining options such as the 800-seat Black Olive Bar & Grill and 265,000 sq. ft. of meeting space, including 250 meeting rooms, which are grouped in five self-contained wings to optimize collaboration opportunities. The center also offers the 55,000-square-foot West Belmont Place Center, with a 16,552-square-foot ballroom.
Middleburg, situated 55 miles west of Washington, D.C., boasts an intriguing history that can be explored during Destination Middleburg: A Walking Tour into the Past, which is offered by the Middleburg Visitors Center.
National Sporting Library & Museum, founded in 1954, is a renowned research library and fine-arts museum highlighting Middleburg's rich heritage and tradition of angling, horsemanship, shooting, steeple-chasing, fox hunting, flat racing, polo, coaching and wildlife. The museum offers a wide variety of educational programs, exhibitions and activities throughout the year. The 1,122-square foot Founders' Room can be rented for special events.
A great option for groups in Middleburg is Salamander Resort & Spa, set on 340 acres and nestled into the foothills of the Blue Ridge Mountains. All 168 rooms are spacious and include an outdoor patio or balcony. The property also features Virginia-inspired dining and a luxury spa, full-service equestrian center, cooking studio, wine bar, billiards room, sophisticated library, ziplining course and other outdoor activities. It boasts 12,000 sq. ft. of meeting space, including the 4,500-square-foot Middleburg Ballroom. Many of the resort's activities and amenities are available to those not staying at the resort.