In a move that eventually could provide a big boost to travel at meeting destinations, commercial aircraft manufacturer Airbus SE is creating a division that will oversee the creation of flying taxis, on-demand helicopters and other futuristic transportation options.
The new division, Urban Air Mobility, suggests that the European company is planning to be competitive with companies such as Uber Technologies Inc. and startup Kitty Hawk, backed by Google founder Larry Page, which have been developing airborne taxis.
Along with other futuristic means of urban transportation, airborne taxis are viewed by many as an exciting option that could significantly expedite travel within cities.
An Integrative Unit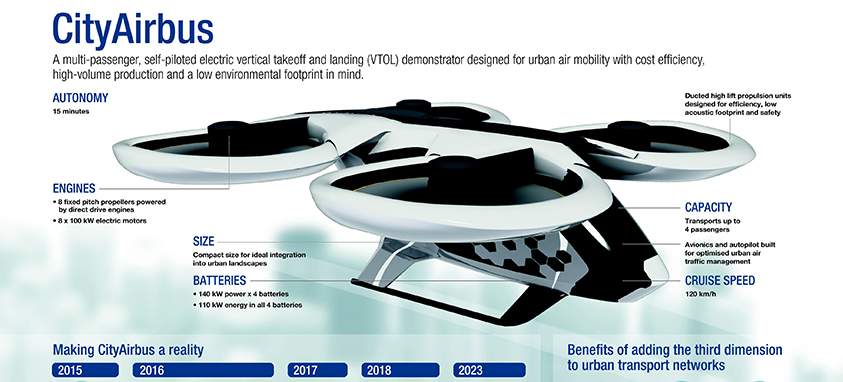 Urban Airborne Mobility will integrate several Airbus projects into one unit. Airbus has already carried out a successful trial in Sao Paulo of Voom, its helicopter ride-hailing service, which aims to ease congestion while making helicopter travel more accessible and affordable. Airbus teams from Silicon Valley to Europe and Asia are working to create entirely new vehicles for Voom.
The company's CityAirbus is an electric vertical take-off and landing (VTOL) vehicle for up to four passengers, and the goal of another component, Vahana, is to create a similar mode of transport for individual travelers and cargo transport.
Eduardo Dominguez Puerta will serve as head of the new division. He is one of the founders and a past president of Airbus' innovation center in California's Silicon Valley.
"After a two-year exploratory phase, we now need to gear up, build partnerships with various stakeholders, including air safety agencies, and define and conduct pilot projects," said Tom Enders, CEO of Airbus. "While we continue our vehicle projects, the new unit will be platform-agnostic and open for cooperation with other vehicle manufacturers. Eduardo, with his broad experience, is the right person to lead us into the new phase."
Based in Munich, the UAM unit will be operating near the company's Corporate Technology Office and Unmanned Aerial Systems in Ottobrunn, as well as the company's helicopter plant in Donauworth.
Importance of Futuristic Options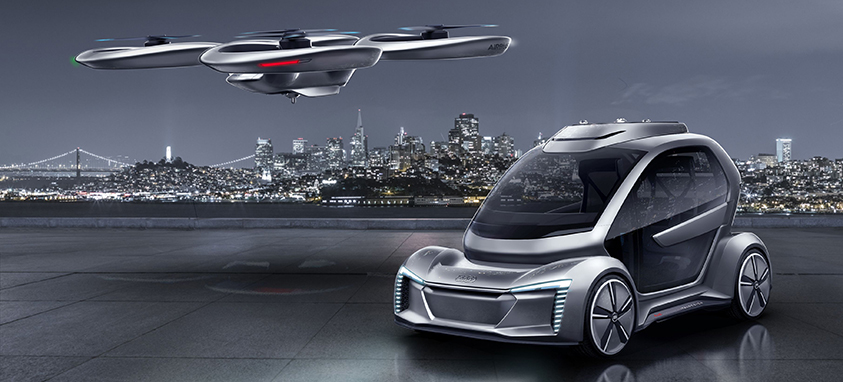 On its website, Airbus emphasizes the importance of new means of urban transportation: "Increased urbanization is pushing our cities' transport systems to the limits, costing valuable time and money. Airbus believes the solution lies in the sky. From flying vehicles to helicopters on demand, its portfolio of ground-breaking projects is helping to make urban air mobility a reality.
"Instead of looking at ground level, it is focusing its attention on a part of the city that remains congestion-free: the sky."
The website states that by 2030, more than 60 percent of the world's population will be living in cities, which will stretch struggling ground transportation networks even further.