Explore Minnesota Director and CEO John Edman has been named national State Tourism Director of the Year for 2015.
The top tourism director award is voted upon annually by the U.S. Travel Association's National Council of State Tourism Directors. Edman was honored before more than 800 of his peers Monday during the Educational Seminar for Tourism Organizations (ESTO) conference in Portland, Oregon.
"Travel and tourism are a pivotal benefit to any state's economy, but it's a hyper-competitive global market for those dollars that demands an efficient and effective promotion program," said Roger Dow, U.S. Travel Association president and CEO. "This award represents an acknowledgment that under John Edman's leadership, the people of Minnesota are served by one of the very best. John's smarts and work ethic have paid enormous dividends for the industry not just in Minnesota, but nationally as well."
State Tourism Director of the Year Award Salutes 25 Years of Service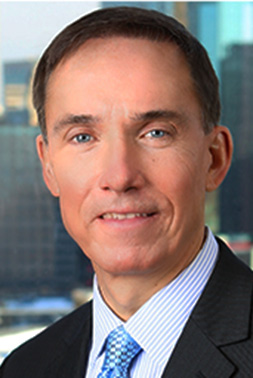 Edman has more than 25 years of senior management, sales and marketing experience in the hospitality industry. As director of Explore Minnesota, Edman is responsible for the development and implementation of tourism plans, policies and programs to promote Minnesota as a travel and tourism destination. He is the state's chief spokesperson for tourism-related issues, and manages an agency with approximately 60 full-time staff and an annual budget of $13.9 million.
Edman has developed new marketing strategies for Minnesota tourism, creating new public and private marketing partnerships that have generated over $5 million in private industry funding each year. He spearheaded the creation of Minnesota's largest-ever tourism marketing campaign, #OnlyinMN, in 2014. Edman serves in national and state leadership positions on numerous organizations and boards including: the National Council of State Tourism Directors, the U.S. Travel Association board, Great Lakes USA, Mississippi River Country, the Minneapolis/St. Paul Airport Foundation, the Minnesota Film and TV board, and the University of Minnesota Tourism Center.
Prior to entering state government, Edman worked at Carlson Companies in Minneapolis and served as director of marketing for Carlson Destination Marketing Services.
The State Tourism Director of the Year award is given to the professional whose leadership has led to the measurable improvement of his or her state's travel and tourism profile. Each year, such success is measured in relationship to the budgetary and staff resources that directors have  at their disposal. Candidates are nominated by state/territory tourism directors, and a slate of three finalists is presented for selection by ballot.