The Santa Barbara experience was brought together under one roof at a pop-up event yesterday at Naked Kitchen SF. Visit Santa Barbara invited Bay Area planners to sample artful dishes and partake in creative activities perfect for groups.
The pop-up restaurant, inside of a purple converted Queen Victorian built in 1870, was an intimate setting for about 30 hotel and meeting professionals in attendance. Pop-up dinners and private events are regularly held in the first floor space.
Evening attendees signed up for old-fashioned tintype portraits at the pop-up portrait studio. Photographer Lindsey Ross of La Chambre Photographique asked her subjects to sit straight and hold an expressionless face for a few minutes. The result was an old-fashioned looking photograph, a world apart from flash photography and mega-pixel images.
In the kitchen, hors d'oeuvres were beautifully displayed by award-winning chef Vincent Lesage of Bacara Resort & Spa. Figs, salami, crostini, brie cheese, grapes and pesto spreads were arranged on rustic wooden slabs. Among the selection of dishes, attendees could also taste raw sea urchin with a special aioli sauce—a seafood delicacy fresh from the Santa Barbara coast. At Bacara Resort & Spa, groups can work with the chef to customize menus. Wines at the event were supplied by Margerum Wine Company, which introduced a new Barden Wine Collection made from Pinot grapes.
Guests were encouraged to try their hand at master plating with the help of food photography professional Tara Jones from Eat This! Shoot That! She offered insider tips on how to capture food that looks almost too good to eat. For example, food looks more appealing in photos taken with higher light exposure. However, the opposite holds true for wine. For close-up food porn shots, she advises people to aim the camera as close to the dish as possible. Another option is to use the forward-facing camera and hold smartphones high above the plate for a bird's-eye-view.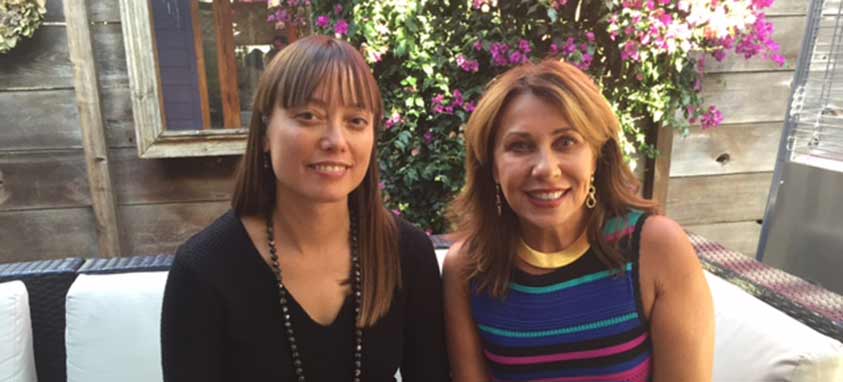 Visit Santa Barbara President & CEO Kathy Janega-Dykes was eager to share the number of creative and fun-filled opportunities for corporate meetings and group activities. Karna Hughes, director of communications suggested Santa Barbara's Funk Zone as a neighborhood that offers a number of food tours. The convention and visitors bureau is holding a sweepstakes for a free trip to Santa Barbara, now through Oct. 2. Participants are asked to share what makes them shine on Twitter and Instagram by using #HowIShine. For ideas and inspiration, visit IShineSB.com.