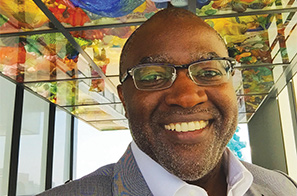 One of my favorite things about our destination is the accessible art culture. As the birthplace of artist Dale Chihuly, the Chihuly Bridge of Glass—a pedestrian bridge with glass installations that lead from the Museum of Glass rooftop to downtown—is a must-see! Tacoma was just listed in Forbes magazine as one of the "13 Art Trips You Need to Take." Visitors love to create their own unique glass piece at a local hot shop. They can explore seven museums within walking distance, including LeMay–America's Car Museum, the largest automotive museum in North America. Unique venues like this, along with our 119,000-square-foot convention center and the free light rail, allow meeting planners to have the run of the city. We love our mild Pacific Northwest climate and the laid-back friendly atmosphere that allows everyone to explore (and meet) at their own pace.
−Bennish Brown, president and CEO
Travel Tacoma + Pierce County, Washington
---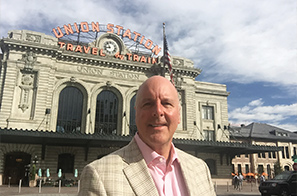 When you have a front door like Denver's historic, renovated Union Station, complete with shops, hotel, restaurants and bars, you know something special is going on. The airport rail line to downtown opens in 2016 and gives attendees a fast, affordable way to get to our 10,000 downtown hotel rooms. See you soon in The Mile High City.
−Richard W. Scharf, president and CEO
Visit Denver
---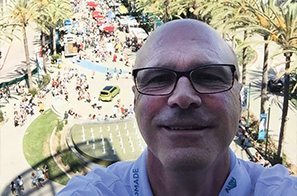 Anaheim is an energetic and social community, perfect for attendees to "check in" and "share" memorable meeting memories. At this year's annual VidCon, the ultimate fan convention for YouTube stars and fans, Anaheim went "viral." The sun was shining as it does 320-plus days a year and the entire city felt the electricity. Attendees "liked" the Anaheim Convention Center Campus' Grand Plaza, a California-inspired outdoor venue, steps from more than 4,000 hotel rooms. VidCon fans networked under a canopy of palm trees and stringed twinkle lights, while dancing to live music and dining on delectable food truck fare. Between sessions, VidCon attendees made Anaheim the star of new video content, capturing scenes at Disneyland Resort, rooting for the Anaheim Angels baseball team and communally dining downtown at the Anaheim Packing House. Anaheim is always looking to gain new "friends" and "followers."
−Jay Burress, president and CEO
Visit Anaheim, California
---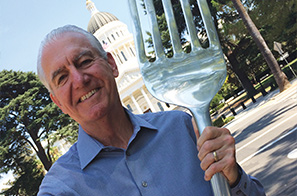 Sacramento is full of interesting history, rich culture and a vibrant arts scene, but one constant I've really been able to sink my teeth into over my 16 years as president and CEO of the Sacramento Convention & Visitors Bureau is the excellent food. Sacramento isn't just the capital of California: It's America's Farm-to-Fork Capital, with the freshest food served at our hotels and meeting facilities. After a long day of conferences, the exciting downtown core is a great place to explore on foot for the nearest night spot serving local beer and wine. With the new arena, the Golden 1 Center, coming downtown in 2016 just down the street from the Sacramento Convention Center and new hotels scheduled to open next year, it's a better time than ever to meet in Sacramento.
−Steve Hammond, president and CEO
Sacramento Convention & Visitors Bureau, California
---
Salt Lake has come into its own since hosting the 2002 Olympic Winter Games and is enjoying the fruits of its labors. The combined vision, planning and development of Utah's urban and economic center is paying dividends. From scores of new restaurants and bars to a new performing arts center, and from an ever-expanding light-rail system to a multibillion-dollar mixed-use development adjacent to the Salt Palace Convention Center, Salt Lake has become a top meeting and convention destination. Salt Lake's traditional meeting offerings are complemented by attributes that enhance any meeting or convention.
−Eric Thompson, vice president of marketing
Visit Salt Lake
---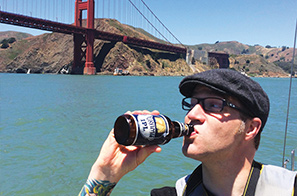 The cities and towns in Diablo Valley are comfortable, friendly and easily accessible. Everyone leaves the city of Concord happy they discovered such a cool little valley in the greater San Francisco Bay Area. It's affordable for groups and events on the sunnier side of the bay. Our warm days are perfect for hiking and biking Mount Diablo, golfing and enjoying the great outdoors. The amazing Mount Diablo State Park has a bucket-list worthy drive to the summit with breathtaking views. It's incredibly easy to get to San Francisco via BART from Concord, which is how I traveled to the bay in this selfie. I chose this selfie to show carefree and car-free travel is possible from Concord to the Bay Area and even Napa.
–Matt Hohenstreet, board member and spokesperson
Diablo Valley, California
---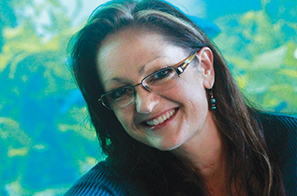 Monterey County has an extraordinary moment for everyone. Imagine a destination that invigorates and inspires attendees inside and outside the meeting space, a location that's unmatched in terms of nature's design, with a vast array of unique places and extraordinary spaces to create life- and business- enriching moments. It's a natural stimulus for a heightened level of thinking, feeling and doing. Monterey is an extraordinary setting for impactful meetings. The area's distinctive beauty and scenic wonders inspire the mind and invigorate the soul. It's the perfect place for new thinking and break-out ideas, where attendees talk about their experience for years. With so many incredible spaces and memorable places, the imagination is the only limit on venues and accommodations for all group sizes and budgets. Monterey's diversity of options set the stage for creativity and success.
−Tammy Blount, president and CEO
Monterey County Convention & Visitors Bureau, California
---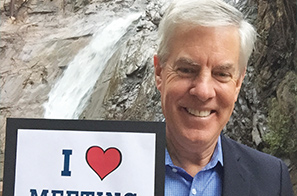 Colorado Springs and the region have drawn visitors for more than a century. The same beauty that created wanderlust so many years ago continues to capture travelers' hearts today. From inspired sites like Garden of the Gods Park and Pikes Peak−America's Mountain, to the renowned and revitalized Seven Falls (pictured), inspiration overflows in this Rocky Mountains city. Our history of hospitality is easily discovered with a wave on a local trail, a "good morning" at area attractions and a smile on shaded patio. Fresh mountain air and endless blue skies speak to those seeking inspiration. Unforgettable lodging and offsite venues lend themselves to memorable events. Add our highly awarded staff and you'll wonder why it took you so long to get here.
−Doug Price, president and CEO
Colorado Springs Convention & Visitors Bureau
---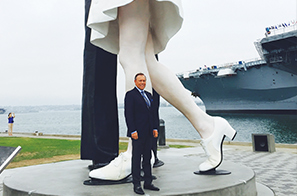 San Diego provides the ultimate Southern California experience. But what really sets San Diego apart is the diversity. With a landscape that encompasses sparkling coastlines, ocean bluffs, rolling foothills, desert plains and everything in between, San Diego offers something for everyone. Whether it's a visit to iconic attractions like SeaWorld or the San Diego Zoo, or discovering something new at a neighborhood art gallery or craft brewery, the city is filled with experiences that inspire and engage. San Diego is also a city of innovation. From companies like Illumina mapping the human genome to White Labs developing the top brewer's yeast in the nation, the best and brightest minds seek out San Diego as a place to live, learn and enjoy life.
−Joe Terzi, president and CEO
San Diego Tourism Authority
---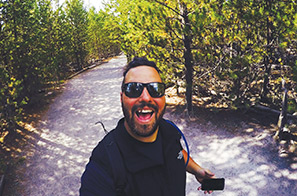 #VisitBillings Sales Manager Stefan Cattarin enjoys #trailheadformysoul time near the scenic Beartooth Highway just south of Billings, Montana's Trailhead. Whether you're on foot or bike, it's a chance to take in some of the most beautiful vistas in Montana. What a great place to head with colleagues following a productive meeting or conference.
−Stefan Cattarin, sales manager
Visit Billings, Montana
---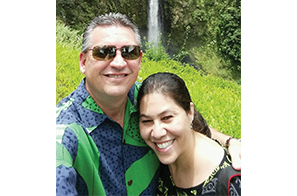 We are inspiring. Hawaii, the Big Island offers a diverse, tropical paradise with all but two of the world's main climate zones. Hawaii Island is the youngest and largest island in the Aloha State, making it a great destination for exploration and adventure. At every turn, find nature's beauty in her deep-blue ocean and sandy beaches, ancient petroglyph fields and fishponds, rainforests, majestic waterfalls like Akaka Falls and the active Kilauea volcano. With a successful destination meeting track record, visitors gladly travel to seek the value of group business meetings on Hawaii Island. Through our people, culture, heritage and sense of place, we have strong business appeal and attendance by national companies with international interests, especially those in the Asia-Pacific regions. With more than 10,000 rooms, we have the ability to meet all aspects of meetings, conventions and incentive programs.
−Ross Birch, executive director
Big Island Visitors Bureau, Hawaii
---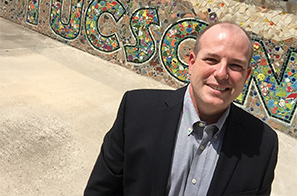 When we use the slogan "Free Yourself" at Visit Tucson, it's more than just a snappy saying. It's an attempt to capture a bit of the personality that makes this a great city. The free-spirited feeling you get here, the lack of pretense and the incredible Sonoran desert surroundings are what our meetings clients love about Southern Arizona. When you're attending a meeting, you want something different—not just the value that comes from a great meeting, but also the chance to experience something new. Tucson offers our "Free Yourself" personality everywhere, whether it's at the Arizona-Sonora Desert Museum showing off our wildlife, the countless outdoor activities for hikers, bicyclists, rock climbers or just a delicious taco. I personally invite you to experience it for yourself.
−Brent DeRaad, president and CEO
Visit Tucson, Arizona
---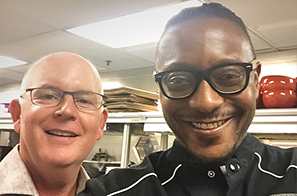 The people of Portland are what make this city great. We're fortunate to have talent like Gregory Gourdet (pictured), executive chef at Departure and Top Chef Season 12 runner-up, whose passion for high-quality ingredients and dining experiences exemplifies Portland's character. You'll see Portland's thoughtful personality in everything from our craft beer scene to urban wineries, to brunch, to handmade leather bags and beyond. Portland nurtures creativity in all forms and invites planners and delegates to enjoy the results with us. The best part is that it's all tax free. With no food and beverage or sales tax, it's like getting a universal discount on your meeting overhead and delegates' wish lists.
−Jeff Miller, president
Travel Portland, Oregon
---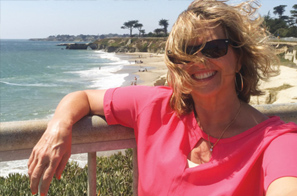 What's great about Santa Cruz County is the easy access to many iconic California experiences in one place: surfing, wine tasting, farm-to-table dining, majestic redwoods and a vintage seaside amusement park. Santa Cruz brings the cool, laid-back vibe that makes these experiences relatable, authentic and memorable. Guests can be themselves in Santa Cruz and get as far out of their comfort zone as they like, or stay within it. Team-building activities such as drumming circles on the beach, redwood canopy tours, surfing lessons and team cooking challenges let individuals be artists, adventurers or foodies in a way that's fun and fruitful for the group. The modern venues, amenities and services planners expect for productive meetings are complemented by the destination's refreshing throwback to California nostalgia.
−Maggie Ivy, executive vice president and CEO
Santa Cruz County Conference & Visitors Council, California
---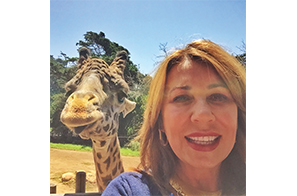 Santa Barbara, California, is nestled between the Santa Ynez Mountains and the Pacific Ocean along the Central Coast, only 90 miles north of Los Angeles. Sweeping ocean views, Spanish-style architecture and small-town charm with big-city amenities provide a truly unique and memorable experience for groups. Santa Barbara is very easy to navigate, since everything is in close proximity, making it a great place for groups to meet. Not only is it pedestrian friendly, but there also are diverse venues and activities to choose from when creating a program. Hotel offerings vary from grand ballrooms to intimate beach properties to bed and breakfasts. There is also an array of alternative venues, from the ocean-view zoo (pictured) to historic theaters and everything in between. Add in the proximity of the beach to our world-class arts and cultural venues downtown, award-winning wine country and the Channel Islands National Park ("the Galapagos of North America"), and there truly is something for everyone.
−Kathy Janega-Dykes, president and CEO
Visit Santa Barbara, California
---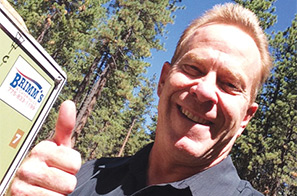 Getting ready to tee off on hole No. 7 of the Incline Village Disc Golf Course, located adjacent to our Visitor Center in Incline Village on the beautiful North Shore of Lake Tahoe. Disc golf is one of the many human-powered sports that North Lake Tahoe is known for. From hiking and biking our many trials with spectacular views high above Lake Tahoe to paddling the waters of Big Blue on a stand-up paddleboard or kayak, North Lake Tahoe is all about getting out and enjoying our natural surroundings. Add a culinary and special events scene truly unique in the High Sierras and you have an unmatched vacation destination for all your outdoor travel wishes. Add to that our new North Lake Tahoe Ale Trail highlighting our trails, artfully matched with a Tahoe watering hole, and you have yourself a great treat at the end of your active North Lake Tahoe.
−Andy Chapman, president and CEO
Incline Village Crystal Bay Visitors Bureau, Nevada
---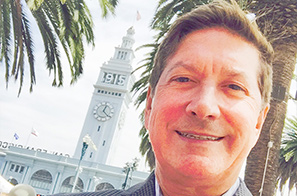 Our 49 sq. mi. are filled with unique neighborhoods, each with their own character. Just like the man in the song, millions of visitors leave their hearts here every year. Meeting planners have no problem attracting record-breaking attendance when they hold events in San Francisco; it's the city that everyone wants to visit. Our selection of hotels and venues is as diverse as the city itself. From high-tech meetings in top hotels to festive culinary events at our historic Ferry Building, you'll be captivated by a city that's never the same, but always San Francisco.
−Joe D'Alessandro, president and CEO
San Francisco Travel
---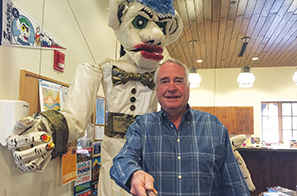 Santa Fe's been called "The City Different" for over a century because our Native American, Spanish and Anglo peoples have always created a special Santa Fe Style: earth-toned adobe architecture, cuisine based on the world's best roasted chile, a density of vibrant arts found nowhere else surrounded by incredibly scenic outdoor beauty, 310-plus days of sunshine and mild temperatures year-round. There are countless iconic locations for self-portraits, but my famous friend Zozobra and I chose the LEED Gold Santa Fe Convention Center for its state-of-the-art audio/visual capabilities yet historic adobe style, traditional Navajo rugs, Spanish Colonial tin accents and carved furniture from local artisans. Conde Nast readers rank Santa Fe as a top 10 city in the world, and Santa Feans are genuinely friendly, helpful and fun. We have big-city attractions and amenities with small-town ease and charm—the smart choice for your high-quality professional event.
−Randy Randall, executive director
Tourism Santa Fe, New Mexico
---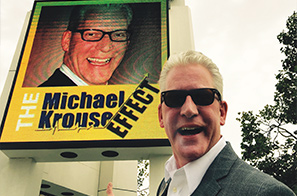 Greater Ontario offers an abundance of things to see and do. If you fancy entertainment, you'll find world-class performers and shows at the 10,000-seat arena or enjoy the intimate Playhouse, where family-focused shows take center stage. Movie buffs love the largest concentration of movie screens west of the Mississippi River. Shoppers choose the largest outlet shopping center, Ontario Mills Mall, or enjoy the Mediterranean climate at Victoria Gardens Shopping Outdoor Center. The area also boasts Auto Club Speedway, sports teams, gaming, art and history perusing—and this is home to California's oldest winery, established in 1839. Southern California attractions are easy to reach, including the Happiest Place on Earth. Nearby are Big Bear mountain resorts, Pacific beaches, world-class golfing and Hollywood. Plus, it's easy to visit Las Vegas, Palm Springs, San Diego and Joshua Tree National Park.
−Michael Krouse, CMP, CHME, CASE, president and CEO
Greater Ontario Convention & Visitors Bureau, California
---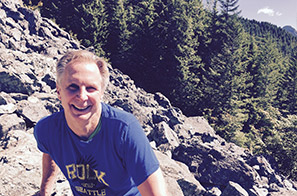 As a modern urban city set amid two stunning mountain ranges, Puget Sound and pristine lakes, Seattle is easy to love. The compact and uniquely walkable downtown district offers world-class hotels and a wide range of meeting facilities. The proximity of outdoor activities from your hotel or meeting room offers just the right balance between work and nature. One of the region's most popular but challenging hiking trials is Mount Si, located 40 minutes outside of downtown. The gorgeous views at the summit make the 8-mile round-trip hike with a 3,150-foot elevation gain worth the trek. Come see why we're known as the Evergreen State.
−Tom Norwalk, president and CEO
Visit Seattle
---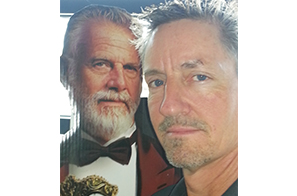 Destination Henderson is the best of all worlds. We have upscale amenities one might expect from Nevada's second-largest city, plus the charm and hospitality visitors appreciate. With more than 4,000 resort and hotel rooms and more than 250,000 sq. ft. of flexible meeting space, we have the ideal venue for any event. Henderson is also the premier destination for golfing, outdoor adventure, entertainment and family fun. We're close enough to the excitement of the Las Vegas Strip, but set apart to keep your attendees focused and distraction free. Our visitors and residents include the most discerning…and interesting…people in the world.
−JC Davis, director of cultural arts and tourism
Destination Henderson, Nevada
---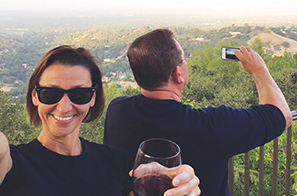 With my glass of pinot in one hand and iPhone in the other, this selfie overlooking San Jose and the Santa Clara Valley (aka Silicon Valley) reminds me of the natural beauty that surrounds self-driving cars and tech campuses designed like palaces. Once known as "Valley of Heart's Delight" for our agricultural abundance, "The Capital of Silicon Valley" is now the mecca for innovators and inventors, developing life-changing technologies. Today we celebrate both identities and are known as the place of inspiration. This valley fosters creativity as new paradigms triumph. Greatness is born here daily.
−Laura Chmielewski, vice president of marketing and communications
Team San Jose, California
---
Leading the Oxnard CVB is an absolute pleasure. Oxnard is a multifaceted destination with so many great treasures within an hour of L.A. I love the easygoing pace we have and the fact that Channel Islands National Park is right in our own backyard. When family and friends come, we go on adventure hikes, take cruises around our beautiful harbor and enjoy wine tasting at Herzog Wine Cellars and many of our wine rooms. We never run out of things to do.
−Susan Smith, president and CEO
Oxnard Convention & Visitors Bureau, California