With 6.1 million meeting and convention delegates in 2014, New York City is an unrivalled destination when it comes to hosting meetings, trade shows and conventions from around the world. With our world-class hotels, dining, attractions, shopping and culture, the city's five boroughs deliver an unforgettable experience for meeting planners wanting to provide the best for their clients. As an ever-evolving city, the brand-new 34th Street Hudson Yard subway station, adjacent to the newly renovated Javits Center, will bring the 7 subway line to the far West Side of Manhattan, connecting meeting and convention delegates to the city's other major subway lines. We invite you to plan your next meeting with us and Make It NYC.
−Fred Dixon, CEO
NYC & Company
---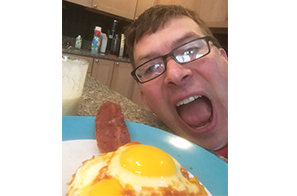 Bring on the heat, Syracuse. Landmarks? Yeah, we got those. But we learned a long time ago that nothing creates more lasting memories than the perfect meal. In Syracuse, every meal is perfect, especially if you like it spicy. Try Pastabilities' Hot Tomato Oil. This beautiful blend of tomatoes, red pepper, olive oil and huge chunks of garlic will make your eyeballs pop. Use it as dip for Italian stretch bread, a sauce for pasta or a base for spicy fried eggs. Try Dinosaur Bar-B-Que's Wango Tango Sauce to really heat up ribs, pulled pork or chicken. Slip into Empire Brewing and cool down with the latest local ale while getting hotter with Sweet Fire, Finger Lake's version of andouille sausage. You can travel to conferences in other cities, but you won't get the great tastes of Syracuse out of your head. Neither will your attendees.
−David Holder, president
Visit Syracuse, New York
---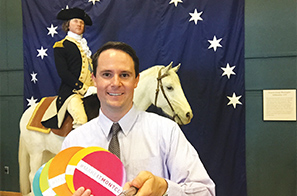 Rally your troops and schedule your next meeting in Valley Forge and Montgomery County, Pennsylvania. Our top-notch hotels and conference centers facilitate the success of professional gatherings from five attendees to 500 and beyond. Once official agendas are over, it's time to explore the history of Valley Forge National Historical Park, the world-class shopping of King of Prussia Mall, an active nightlife and an energized, diverse and skillfully crafted culinary outlook. For a reception of historic proportions, consider the newly refurbished Philander Chase Knox Estate, onsite at the park, with a history that dates back to the late 1700s. When we say that events here succeed on historic levels, we're not just horsing around, by George.
−Ed Harris, vice president of marketing and communications
Valley Forge Tourism Board, King of Prussia, Pennsylvania
---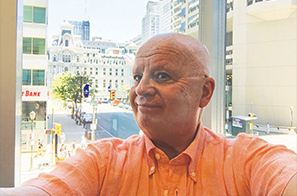 I love that our office offers a gorgeous view of City Hall, the largest municipal building in the United States and an architectural gem. What's more, the Pennsylvania Convention Center is just a few blocks away. Other must-see attractions include any one of our more than 3,800 murals, the Barnes Foundation, one of the largest private collections of Post-Impressionist and early Modern paintings, our many historic sites and our famous Reading Terminal Market, just steps away from the convention center. Conveniently located in the Northeast region of the United States, we're just 90 minutes from New York City and two hours from Washington, D.C., by train. A visit to Philadelphia offers something for everyone to enjoy and leaves you with a unique and memorable experience unlike any other. You'll discover that when you visit the City of Brotherly Love, our diversity, history and award-winning hospitality industry keeps you coming back for more.
−Jack Ferguson, president and CEO
Philadelphia Convention & Visitors Bureau
---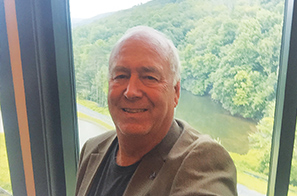 Sitting in a meeting in the Pocono Mountains is inspiring. Looking out the window at the scenic backdrop, you feel like you and your company can accomplish anything. It doesn't matter the season—the backdrop is always spectacular, as are the team-building activities the region offers. With easy access from Interstates 80, 81, 84, 380 and 476, the Pocono Mountains are just a short drive from New York City and Philadelphia, and unlike the cities, there's free parking. Whether you're meeting with a group of 10 or 1,000, the Pocono Mountains offer plans that include meals, meeting space, lodging accommodations and activities once the meetings are over. Two of the region's newest spaces are Kalahari Resorts and Conventions and Camelback Lodge (pictured). They, like many of the region's resorts, are family/privately owned. Where was the last place you held a meeting and met the owner?
−Carl Wilgus, president and CEO
Pocono Mountains Visitors Bureau, Pennsylvania
Subscribe to our newsletter!
Be in touch with the hottest topics around & the breaking news around the world.