Sydney is a city that tops most p
eople's list of dream destinations. Set on the world'slargest natural harbor, the city is also within easy reach of an abundance of diverse natural landscapes, from golden beaches, lush rainforests and mountain ranges to award-winning wine regions and country settings that offer a wealth of unique activities and inspiring backdrops to please even the most savvy meetings professional. Sydney also has many layers. It's Australia's creative, commercial and cosmopolitan capital, and where all of your senses are stimulated at once. Sydney is where commerce meets creativity and beauty and brains collide; it's as multidimensional as it is multicultural. I chose the iconic Bondi Beach for my #selfie as it's not only my backyard, but also where I get my inspiration from. Sydney simply shines!
−Lyn Lewis-Smith, CEO
Business Events Sydney
---
Whilst the city is probably mo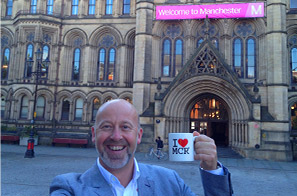 st famous for its football (soccer) and musical exports or asthe birthplace of the Industrial Revolution, Manchester prides itself on being a place for innovators to thrive. Whether that's through nurturing great achievers such as computer pioneer Alan Turing and suffragette leader Emmeline Pankhurst, or bringing together people such as Mr. Rolls and Mr. Royce, great minds have always met in Manchester. This tradition continues and it is the city's industrial and academic strengths which today give Manchester an added edge to attract international conferences, especially in the biomedicine, advanced materials and engineering sectors. Manchester will officially be designated the European City of Science in 2016 and I urge all meeting professionals, scientific association bodies and international event planners to come and meet in Manchester during what is set to be a fantastic year.
−Nick Brooks-Sykes, director of tourism
Visit Manchester, England
---
The city of Cape Town (CT) in South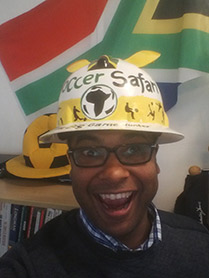 Africa isknown as a top leisure destination, butincreasingly is becoming a location to combine business and leisure travel, resulting in greater business tourism in recent years, especially at the luxury level. The International Congress and Convention Association (ICCA) listed Cape Town as the No. 1 business destination in Africa for business events. There are many new initiatives to cater to the business market. The international airport has been upgraded. The successful CT International Convention Centre is currently expanding, and large new corporate office developments are planned. In addition, a new high-tech conference facility for up to 1,900 delegates will open in early 2016. Particular industry sectors with a strong base in Cape Town include retail, IT, and university and research, but the city remains popular with other industries, including mining, which annually hosts its global Mining Indaba conference in Cape Town.
−Enver Duminy, CEO
Cape Town Tourism, South Africa
---
There's no better place to explore the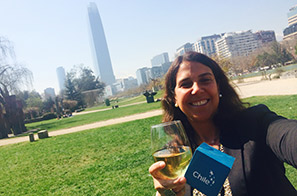 essence and spirit of Chile than in Santiago. Chile'scapital city is full of contrasts, where cultural heritage and modernity live happily alongside one another. It's renowned for its safety and stable economy, as well as for its cosmopolitan edge, and has consistently ranked among the top cities for quality of life in the region.
The Andean Mountain Range majestically looms over Santiago, while the San Cristobal Hill breathes green life into the city. On the weekends, thousands of Santiaguinos jog along the paths up this hill, take their bikes out for a ride, or simply head out for a good family stroll. Its world-class business tourism infrastructure provides more than 10,000 hotel rooms in four- and five-star hotels, convention centers for more than 7,000 delegates and exhibition spaces, which cover a surface of more than 355,000 sq. ft. Come and experience Chile.
−Andrea Wolleter, CEO
Turismo Chile, Santiago
---
What I love about Victoria, B.C. is the
contrasts. Victoria is a place where heritage meetshigh tech, and where Old World charm meets New World experiences. We're an urban city close to nature, so whether you're looking for relaxing rejuvenation, cultural vibrancy or outdoor adventure, there's no shortage of options to satisfy everyone. The welcoming size and walkability of Victoria stimulates a deeper dimension of networking, too. People connect here in a way bigger cities just can't accommodate. We are so creative here; we even give some highly valued meeting planners a pair of customized Converse tennis shoes when they commit large meetings to Greater Victoria. Visitors and delegates will experience chance encounters in our Inner Harbour, unplanned conversations at our oceanfront cafes and impromptu meetings at our local attractions. And the natural beauty of the city inspires creativity and conversation. In Victoria, meetings have a life beyond the meeting space.
−Paul Nursey, president and CEO
Tourism Victoria, British Columbia, Canada
---
Hong Kong is a place like no other. From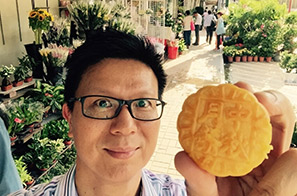 having one of the largest seated bronze Buddhastatues in the world to the oldest junk boat sailing through the majestic Victoria Harbour, Asia's world city is filled with culture and sophistication. My favorite things about Hong Kong are the festivals held throughout the year to celebrate Hong Kong's living culture, and the street markets where even the pickiest of shoppers find what they're looking for. The flower market at Mong Kok is home to a variety of colorful flowers, various fragrances and exotic plants. With the Mid-Autumn Festival taking place in early September, I thought it would be fitting to share one of Hong Kong's celebrated pastries, the moon cake. During the festival, families gather to celebrate the full moon while sharing moon cakes to wish relatives and friends a long and happy life.
−Kenneth Wong, general manager of MICE and cruise
Hong Kong Tourism Board
---
If personality captures the heart, get ready to fall in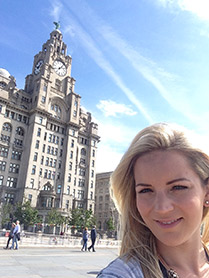 love with Liverpool. My selfie is takenunderneath the Royal Liver Building on our waterfront. Within a five-minute walk of here you'll find four national museums and galleries, the home of contemporary art in the north of England, the oldest collection of grade I listed buildings in England, and ACC Liverpool, our state-of-the-art venue. That's before you get to the Georgian Quarter, with its historic buildings and two cathedrals, all available for events and dinners.
It's not just our architecture, though. Liverpool regularly wins acclaim for being friendly and welcoming. At Liverpool Convention Bureau, we aim to mirror this by tailoring conferences based on your needs. Rather than offering a list of services, we can do pretty much anything you have in mind to make your event special.
−Kate Currie, marketing manager
Liverpool Convention Bureau, England
---
In Montreal, we've got all the nuts and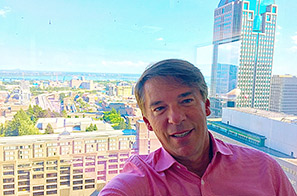 bolts to help you plan a successful event,such as over 550,000 sq. ft. of space in the Palais des Congres, our ultramodern convention center, more than 24,000 hotel rooms and a vast range of innovative attendance-building tools. Plus, we bring creative, customized solutions to create that extra touch of magic attendees will never forget. That's why we're ranked first for international association meetings in North America and across the Americas. At Tourisme Montreal, it is our role to mobilize the local tourism industry by connecting our clients with leaders from our economic sectors, creative industries and academic and research communities. We're not only ensuring that our clients have outstanding meetings, but we're also contributing to the advancement of knowledge, creating business opportunities and building lasting impressions for delegates. And that has great value for our clients and our city.
−Yves Lalumiere, president and CEO
Tourisme Montreal
---
I took this selfie during Sail Amsterdam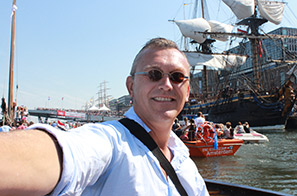 in August. The largest nautical public event inEurope happens once every five years. Over 50 tall ships from all over the world have moored at the Amsterdam IJ-harbour, and more than 1.5 million visitors come to Amsterdam to see them. It's great to watch the ships from land, but even more fun to watch in a boat on the water. Seeing the masts and sails reminds me of the maritime history of our country, especially during the Golden Age. This special event is just one reason that makes Holland a great meeting destination. Holland is a country rich in tradition and culture, which is celebrated through various events, concerts and other types of entertainment. We can always ensure an enjoyable program in Holland.
−Eric Bakermans, manager of marketing meetings, conventions and events
Netherlands Board of Tourism & Conventions
---
Vancouver is consistently voted one of the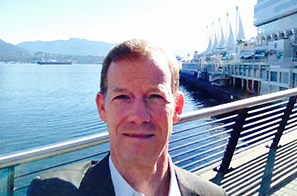 world's most liveable cities—no surpriseconsidering the stunning surroundings of sun-drenched sands, snowcapped peaks and sparkling Pacific Ocean. The mile-long downtown core reflects the region's multiculturalism and vibrancy, and one of the best parts of sightseeing is the seamless integration for delegates. Whether biking through lush Stanley Park, snapping photos around the scenic seawall or tackling the grueling Grouse Grind, it's impossible not to have an experience that instills a feeling of kinship with this friendly, welcoming city. In 2015, Vancouver celebrated one of its biggest international meetings years to date. Attribute the appeal to our good looks, stunning convention center, scores of tech-forward hotels or perfect blend of go-getting innovation and West Coast cool. The world seems to agree that Vancouver is an inspiring place to meet, work and play. We think so, too.
−Ty Speer, president and CEO
Tourism Vancouver, British Columbia, Canada

---
London is an international hub of creativi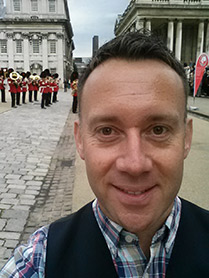 ty. Londonnow leads the way in the ground-breaking trend toward the design of innovative meetings and events that use the power of smell, taste, touch and technology to create dynamic experiences in fully immersive environments to engage clients and give them lifelong memories. London is a feast for the senses, from the sound of bustling activity in its open-air markets to the jaw-dropping view from The Shard; from the scent of freshly cut grass in its parks to the unforgettable treat for the taste buds that comes from an evening spent dining in Chinatown. London's dazzling personality delivers dynamic, truly memorable events. When you add that to London's rich and diverse supply of spectacular venues—from the traditional to the downright quirky—you see why this city truly is the ultimate destination for events that produce lasting results and long-term engagement.
−Chris FJ Lynn, vice president of sales and marketing for North America and
emerging markets
London & Partners
---
Did you know that Puerto Rican coffee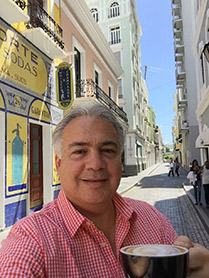 was once the preferred choice of the pope? Coffee growing has a rich history in Puerto Rico. The island's volcanic soil and the moist climate of its mountainous interior make for perfect growing conditions. Its artisanal industry produces some of the finest coffee in the world. Coffee, like pina colada and mofongo, is part of our personality. Just imagine enjoying a flavorful dinner at our amazing convention center or feeling the tropical breeze at the beach while enjoying a delicious pina colada, or walking around Old San Juan with coffee in hand (like I do!) to get inspired by the historical buildings. Puerto Rico is a mecca of ongoing diverse activities to see, do and enjoy. There's entertainment for all tastes, and the challenge is choosing. Getting here is easy—no U.S. passport required.
−Milton Segarra, president and CEO
Meet Puerto Rico