Smart Meetings loves to hear from our meetings industry friends who reach out to us all the time to let us know their latest news, ranging from the renovation of hotels and resorts to website upgrades aimed at meeting professionals.
This holiday season, we thought we'd share a few community outreach projects to inspire you and answer the question: What are you doing to give back? Please email us photos and your stories so we can show the many ways the meetings and events industry gives back, especially during the holiday season. We'll be tweeting your news at #MeetingsGiveBack.
Sheraton Seattle Raises $85,000 for Juvenile Diabetes
Sheraton Seattle Hotel  raised a record $85,000 for the Juvenile Diabetes Research Fund (JDRF) during its 23rd annual Gingerbread Village from Nov. 23 through Jan. 3. The Sheraton welcomed more than 150,000 visitors and set an all-time high for money generated by the event. Proceed benefit the Northwest chapter of JDRF. The event included the presentation of a Providence Hospital O'Christmas Tree, the 31st annual Senior Holiday Party and the 63rd annual Tim & Dan Watts Guild Santa Breakfasts.
"The holiday season at the Sheraton brings out the charitable spirit in everyone," said Keri Robinson, general manager at Sheraton Seattle. "We are so lucky to have a staff and generous partners that are so dedicated to donating their time and efforts to the community, and it's an honor to be a part of a hotel that is so devoted to ensuring the holidays are memorable for all."
Six local architecture firms and trade associations teamed up with the Sheraton Seattle Hotel's culinary staff to design, bake and build the village creations. Guests who visited Gingerbread Village also caught a glimpse of the hotel's holiday tree, complete with lightsabers, which was purchased at the Providence Hospital O'Christmas Tree auction to benefit Providence Senior and Community Services who provide health care, housing and supportive services to people in the Puget Sound area.
Wagstaff Donates to Food Banks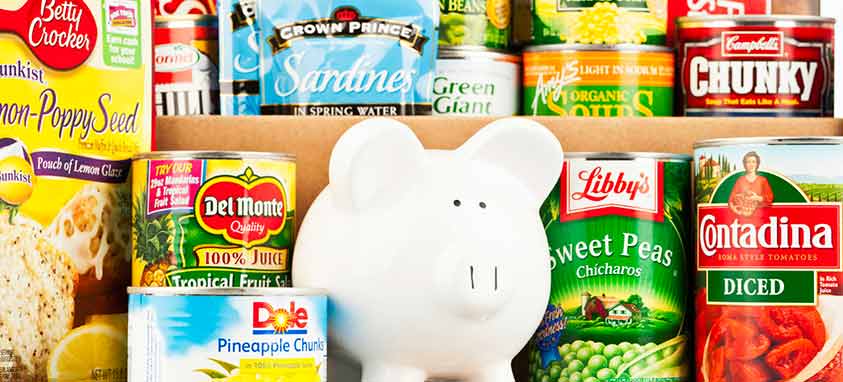 Our friends at Wagstaff Worldwide are giving back this holiday season by donating to seven different organizations that help feed hungry people. The Wagstaff campaign includes outreach to large cities and smaller communities, including donations to Los Angeles Food Bank, San Francisco-Marin Food Bank and Aspen Food Pantry/Lift-Up.
Wagstaff handles public relations for some of the top meeting resorts in the United States, such as The Broadmoor in Colorado Springs and Sun Valley Resort in Idaho.
---
Paragon Events Annual Charity Drive

Paragon Events uses an annual charity drive to give back. With offices in Orlando, Washington, D.C., Los Angeles, Richmond, Virginia, and Pittsburgh, Paragon Events staff members have selected their favorite charities and encourage their clients and website visitors to vote for their favorite.
Each charity receives a donation, but the one with the most votes gets the largest donation. Charities include Caps for Kids, for youth diagnosed with cancer, Adopt-A-Family of the Palm Beaches and Big Brothers Big Sisters.
---
Greater Madison CVB Shows Heart

(MADISON, WI) As we enter the heart of the Holiday season, the staff at the Greater Madison Convention & Visitors Bureau (GMCVB) and Madison Area Sports Commission (MASC) want to remind you to keep those Big Bundle Up donations coming in. Deb Archer President and CEO of the GMCVB and MASC and staff donned red gloves to form heart hands. Archer says it's a great symbol to remind us why they have supported Big Bundle Up since it began 5 years ago.
"Supporting the Big Bundle Up speaks to our core value of being good stewards by helping out citizens in our Greater Madison community," says Archer. "We have our heart in the right place."
Archer and her colleagues will put those gloves to more good use by donating every pair to this year's campaign. Our Madison office at 615 East Washington Avenue has already collected 92 items. Those coats, gloves, hats and other warm items will go to people who really need it in the Madison community.
Last year the GMCVB collected more than 210 warm articles of clothing for the state campaign. This year the state expects to eclipse the 50,000 donation mark. It's not too late to help! The GMCVB lobby will accept donations up till Noon, December 23rd, 2015.
Don't wait! Give those in need something warm and heartfelt. Give to the Big Bundle Up!