THE HEART OF ROUTE 66
THE SOONER STATE SHOWCASES MODERN AMERICANA
In the center of Route 66, America's Mother Road connecting Chicago and Los Angeles, Oklahoma embraces classic American culture and celebrates the Native American roots of its past while progressing towards the modern diversity of the future. Rylie Mansuetti, Public Information Officer for Travel Oklahoma, says Route 66 through Oklahoma is both the most drivable stretch in America and a representation of the Oklahoma mentality and economy.
LOCAL EXPERT TIP: "Our Route 66 businesses are absolutely thriving. These businesses absolutely welcome any visitors off Route 66's path." -Rylie Mansuetti, Travel Oklahoma
5 FANTASTIC PLACES TO MEET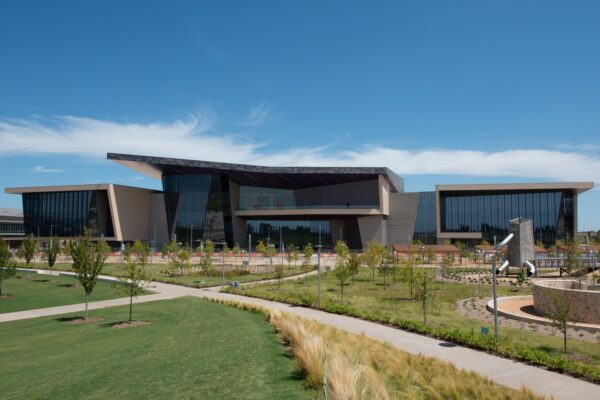 Oklahoma City Convention Center in the state capital boasts 500,000 sq. ft. of meeting space, including a 29,874-square-foot ballroom, 5,000-square-foot foyer and almost 45,000 sq. ft. of exhibit space. A terrace overlooking Scissortail Park adds "wow" factor.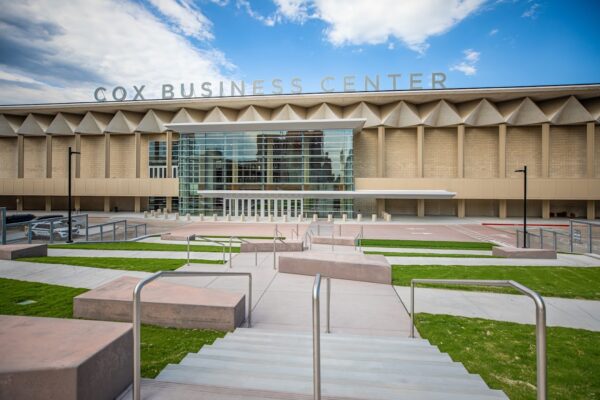 Cox Business Convention Center in downtown Tulsa is a 310,625-square-foot chameleon of a space nestled between an Aloft Tulsa Downtown and DoubleTree by Hilton Hotel Tulsa Downtown with more than 2,000 hotel rooms in walking distance. It is also steps from Bricktown Entertainment District, where music, canal-side dining and shopping await.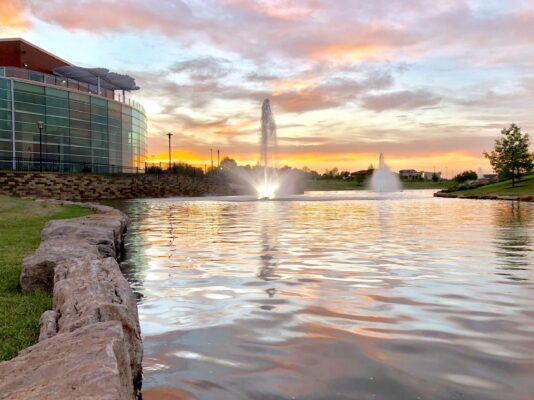 Glenpool Conference Center anchors the high-growth area surrounding Tulsa known as South County. This an up- ndcoming destination for meetings, recreation and dining can accommodate up to 500 people in the exhibit hall, outdoor amphitheater or fireplace patio spaces.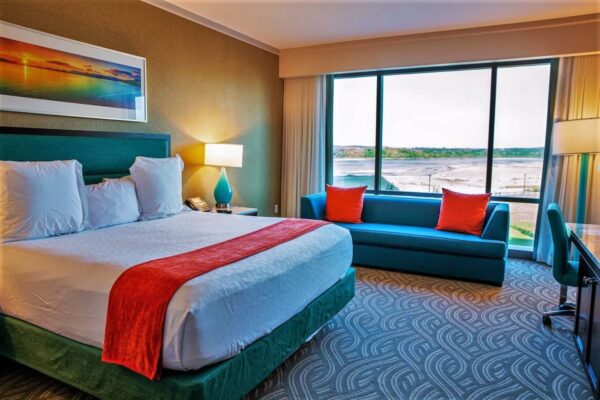 River Spirit Casino Resort located just South of Route 66 and hugging the Arkansas River in Tulsa is an all-glass luxury hotel with 483 guest rooms and access to the 50,000 sq. ft.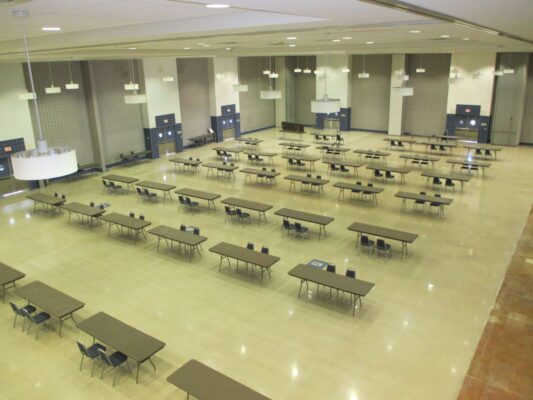 Ardmore Convention Center has recently undergone renovations and now offers 13 meeting rooms and 50,000 sq. ft. of event space. The most prominent convention center in Oklahoma's south-central region, Ardmore Convention Center has updated its board rooms, halls, salons and conference rooms.
5 REASONS MEETING PROFS LOVE OKLAHOMA
Stress-free access. A mere 16 minutes from downtown Oklahoma City, Will Rogers World Airport (OKC) has completed its first phase of expansion with four new gates and a customs area for international flights. Oklahoma is the most drivable state in America with the longest stretch of the iconic Route 66 connecting most major cities, making restaurants, lodging and entertainment easily accessible.
The allure of gaming. Oklahoma is one of the best destinations for casinos and gaming. Host your meeting with the promise of fun for your attendees. "Casino and gaming bring a lot of travelers to Oklahoma, it's one of our largest segments of travelers," says Mansuetti.
Only in Oklahoma opportunities. With some of the most diverse terrain in America, group activities can vary from dinosaur track hikes in the panhandle to wooded state parks.
Essential American history. Oklahoma celebrates its Native American heritage with museums such as First Americans Museum (photo above) in Oklahoma City and Cherokee National History Museum in Tahlequah, both offering group tours.
Natural beauty. Oklahoma state parks celebrate the area's diverse terrain. In addition to room for RVs and tents, Lake Murray State Park in the southern region of the state offers 56 cabins of various for groups visiting Scenic Hwy 77 in the scenic city of Ardmore. Nearby, groups can also stay in the more upscale Lake Murray Lodge where 32 guest rooms boast all amenities expected from a standard hotel, including meeting space.