The Grand Canyon State inspires attendees both inside and outside of meeting rooms
Everywhere you look and any direction in which you turn, Arizona takes your breath away.
Your attendees will see towering mountains, ranging from thickly forested green peaks to brilliant gold- or red-rock towers that change personalities with the sun. They will find canyons of all sizes and shapes—among them, of course, the grandest canyon on Earth.
They'll see horizon-scraping deserts teeming with diverse plant and animal life.
They'll experience daytime skies that seem eternally blue, and clear nighttime skies with thousands of stars and swirling constellations sprinkled across a black-velvet canvas.
And many of these one-of-a-kind experiences can be had without leaving the hotel or meeting facility, many of which have just debuted or are getting a major transformation as inspiring as the landscape.
Chandler
With a population of one-quarter million, Chandler is the fourth-largest city in Arizona, and it's located in one of the fastest-growing technology regions in the United States. This is a vibrant, diverse community that attracts global industry leaders and exciting startups.
The meetings infrastructure there is also growing, and the city boasts nearby natural beauty in which it's easy to disconnect and unwind.
In November, Marriott Phoenix Chandler opened, with 264 guest rooms, 28,600 sq. ft. of meeting space, a fitness center, a pool, a restaurant and a lounge. Opening last August, DoubleTree by Hilton Phoenix Chandler has 160 guest rooms, 2,500 sq. ft., a restaurant, a fitness center and a pool.
Coming this summer is Hilton Garden Inn Chandler Downtown, with 112 guest rooms, 1,737 sq. ft. of meeting space, fitness and business centers, and a pool. And Crowne Plaza Resort Phoenix-Chandler Golf Resort will complete a $5.5 million upgrade of its 249 guest rooms, 32,000 sq. ft. of meeting space, pool, lobby and restaurant this fall.
Chandler is also endowed with places of natural beauty where attendees can meet, dine or play. Grace Farms, for example, provides a beautiful natural setting for farm-to-table dining events in which the farm's own produce is highlighted. Tumbleweed Ranch offers a look at Chandler's agricultural past and how early farming families lived and operated their homesteads in a desert environment. There are houses and bungalows dating back to Chandler's founding in 1912, and spaces for dinners or special events.
One of the best places for attendees to interact with "natural" Chandler is Koli Equestrian Center, in the Gila River Indian Community. There, your attendees can hit the trail on horseback, in a carriage or on hay-wagon rides; and if they're lucky, they'll spot some wild horses.
Glendale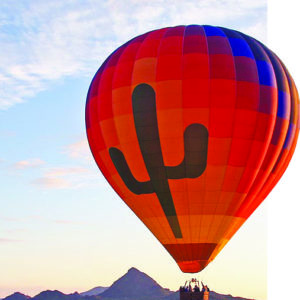 Glendale has staged three Super Bowls and two college basketball championships, and its Westgate Entertainment District is one of the fastest-growing entertainment areas in the country, with a great mix of restaurants and breweries. Attendees flock, as well, to spots such as Topgolf, Wildlife World Zoo and Aquarium & Safari Park, along with Saddle Ranch for dinner and a signature mechanical-bull ride.
There's more than 500,000 sq. ft. of meeting space in Glendale, along with 1,700 hotel rooms. The largest meeting space is at Renaissance Phoenix Glendale Hotel & Spa, with 83,682 sq. ft., to go with its 320 guest rooms, Spa Botanica, fitness center, indoor pool and restaurant.
This city is also blessed with many places where attendees can get outside into the clean, dry air. At Thunderbird Conservation Park, the 1,185 acres of desert environment is lovingly preserved. Attendees can picnic, hike and go horseback riding, mountain biking or bird-watching. The park also features Nature Blinds, a decorative block wall with "windows" for viewing the park's more than 50 species of birds and wildlife.
Sahuaro Ranch, founded in 1886, is one the Valley of the Sun's most magnificent ranches. This historic property features 13 original buildings, a rose garden, a barnyard, orchards, vineyards and roaming peacocks strutting in all their brilliantly colored glory. Listed on the National Register of Historic Places and centered by the Historic Main House (built in 1891), this is truly a living-history museum. Happily for meeting planners, it's also available for meetings and events.
Hot Air Expeditions will take your attendees up, up and away, for literally a bird's-eye view of the sprawling valley below. In addition to desert flora, they will see jackrabbits, quail, roadrunners and coyotes, and occasionally deer, javelina and other desert denizens. Your pilot will descend within inches of trees and cacti, and your attendees will never forget this experience.
Mesa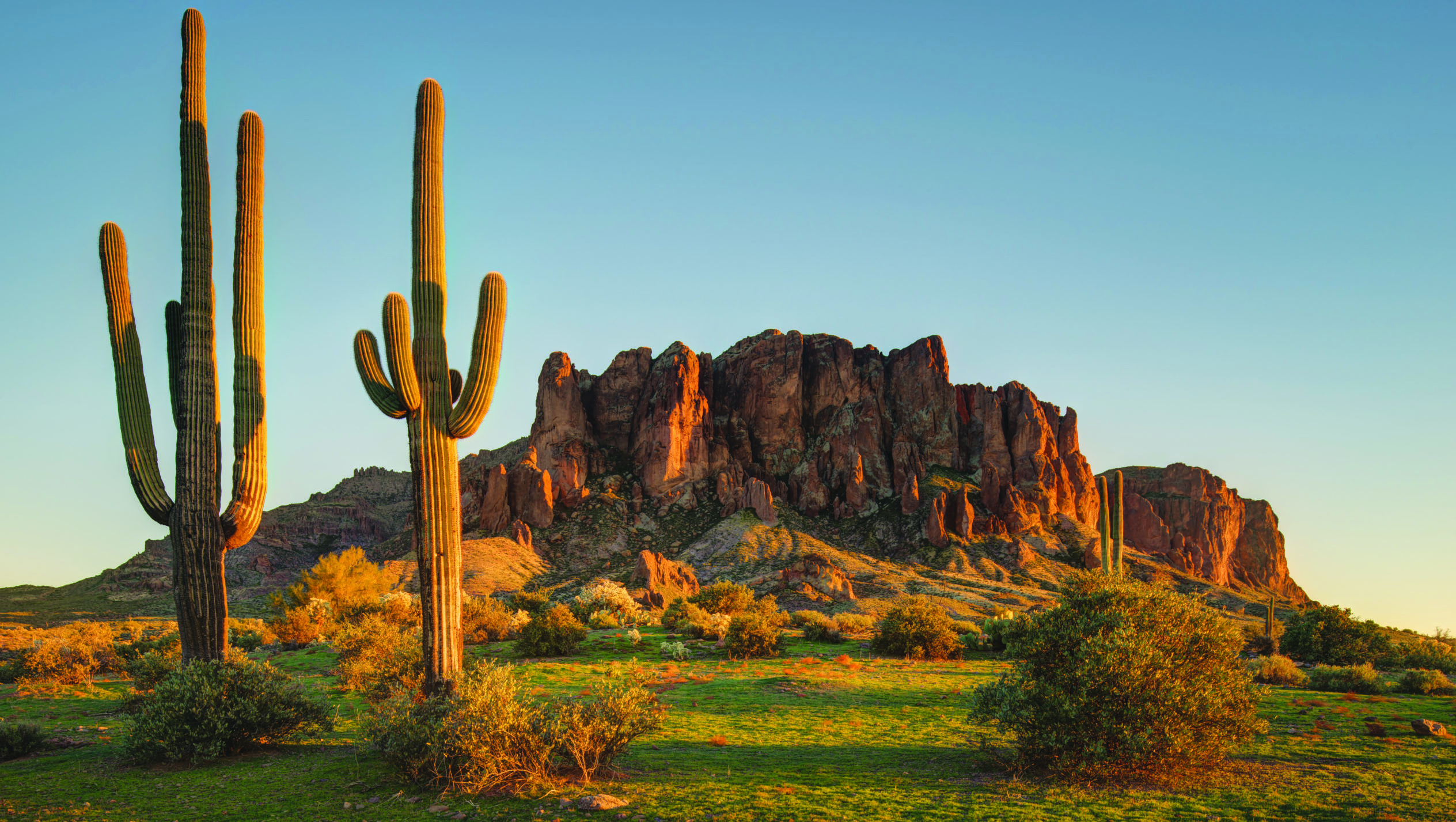 Mesa is an urban destination where attendees can also experience a true nature getaway on the region's canyon-carved waterways and endless trails.
They can also experience the Fresh Foodie Trail, declared the country's best farm-to-table food crawl by Matador Network, in the burgeoning downtown area.
Only 15 minutes by car or light rail from Phoenix Sky Harbor International Airport (PHX), Mesa offers nearly 1,000 shops, restaurants and bars, and more than 2,500 hotel rooms.
Mesa Convention Center has 38,000 sq. ft. of meeting space, on-site catering, audiovisual services and a 4,950-seat amphitheater. The adjacent Delta Hotels by Marriott Phoenix Mesa Hotel has 274 guest rooms and 45,212 sq. ft., along with a restaurant, bar and 24/7 fitness center.
Mesa's newest hotel is Residence Inn Phoenix Mesa East, which debuted in September with 127 guest rooms, 1,762 sq. ft. of meeting space and daily free breakfasts. Right about now, Hilton Phoenix/Mesa, with 262 guest rooms, 25,000 sq. ft., a restaurant and a bar, is scheduled to rebrand as DoubleTree by Hilton Phoenix/Mesa.
Nearby Tonto National Forest offers possibilities for off-site events and team-building opportunities such as horseback riding, kayaking and hiking. In addition, three lakes and two rivers feature desert boating, paddleboarding, kayaking and water skiing. The surrounding mountain ranges are laced with canyons, rivers and interconnected lake systems, and attendees can go paragliding, mountain climbing, or hiking to Wind Cave, high atop Usery Mountain.
They can also venture down Historic Apache Trail to find Lost Dutchman State Park, named not after a lost man but a "lost" mine, along with an authentic Old West stagecoach stop, Goldfield Ghost Town, the Elvis Presley Chapel and an alpine lake.
Francesca Nielsen, executive assistant at DeLaval Inc.—a Swedish company that manufactures equipment for dairy farmers, with U.S. headquarters in Kansas City—brought 75 attendees to Delta Hotel Nov. 18-21 last year for its annual national sales meeting.
"Our attendees liked Mesa because it really has an authentic desert feel," Nielsen says. "One night, we rented out the history museum, and we strolled the exhibits with appetizers and drinks. We also visited an olive mill, which was particularly interesting, because we're in the food business."
Phoenix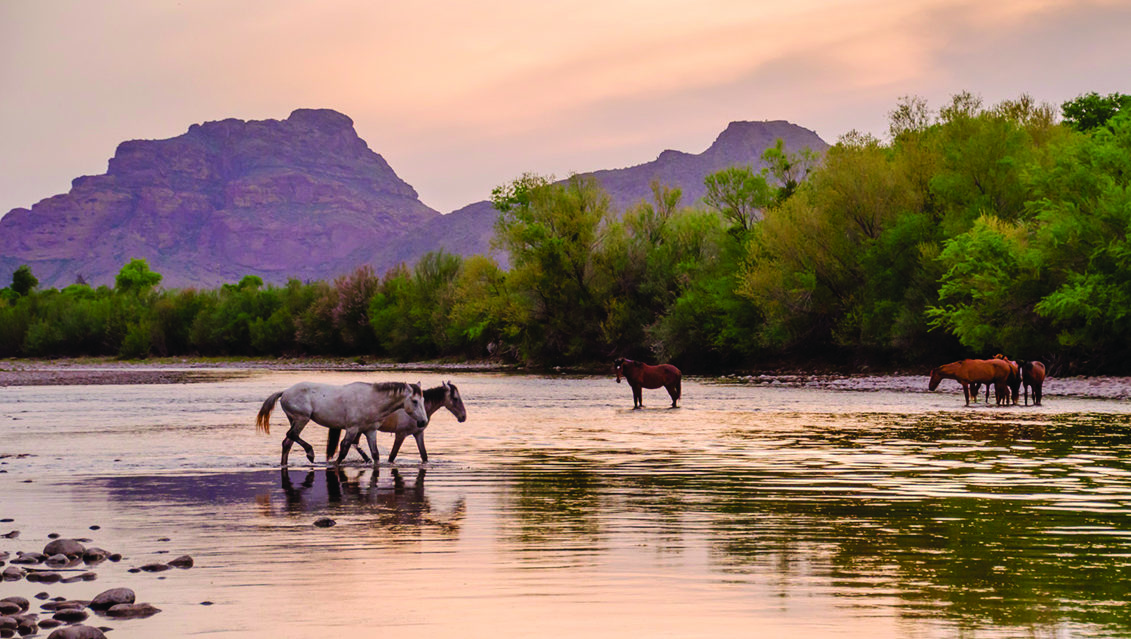 In Phoenix, connections are forged on urban trails as often as in boardrooms. One of America's biggest cities, it basks in perpetual sunshine, and jaw-dropping sunsets create masterpieces in the sky every night.
With a diverse portfolio of conference-friendly accommodations, an award-winning convention center, convenient airport access and an expanding downtown scene, Phoenix is experiencing the best of times.
More than $5 billion has been pumped into a 1.7-square-mile zone in the downtown core, which includes new and improved shops, restaurants, entertainment venues, convention facilities and hotels. In fact, Greater Phoenix is now home to more than 66,000 guest rooms at nearly 500 hotels, and 4,000 of those rooms are downtown.
As a result of the downtown transformation, Phoenix is a walkable city, where each street brings new surprises, among them locally owned and operated restaurants, craft breweries with distinctly Southwestern tastes and live-music venues.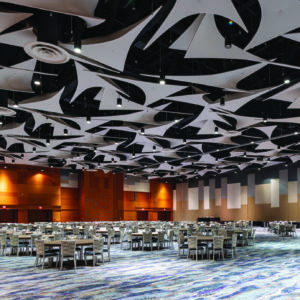 Phoenix Convention Center sits smack-dab in the middle of this "new" downtown. Featuring design inspired by the red-rock walls and turquoise waters of the Grand Canyon, the award-winning facility, with 900,000 sq. ft. of meeting space, is one of the most beautiful in America. Its interconnected campus includes three ballrooms, 99 meeting/breakout rooms, a 2,300-seat performance hall, 1,364-seat historic Orpheum Theatre and the Executive Conference Center.
Phoenix's meeting hotels, having already received a lot of laurels, are not just standing on them: They're adding to them. In fact, the city's largest hotel, Sheraton Phoenix Downtown, just finished renovating its 1,003 guest rooms, and there's 110,000 sq. ft. of event space, two restaurants and a bar. Hyatt Regency Phoenix just completed an upgrade of its 698 guest rooms and 50,000 sq. ft. Renaissance Phoenix Downtown Hotel will be completing renovations on all 528 guest rooms this summer, to go with it is 58,105 sq. ft.
Despite its 1.5 million population, Phoenix has a desert backyard filled with magnificent natural wonders your attendees will never forget. Desert Botanical Garden is a wonderland at which the vivid colors and textures of the Sonoran Desert ecosystem almost seem to pop out at you, and the facility hosts corporate events in a variety of eye-catching indoor and outdoor spaces with desert flora.
Another great example is Corona Ranch and Rodeo Grounds, which combines Western rodeo and a Mexican charreada (rodeo), and stages corporate events ranging from banquets to team-building.
If your attendees would like both thrills and chills, take them for an afternoon tubing trip on the Lower Salt River, with the thrills provided by the rapids in a few spots and the chills provided by the cool mountain water. It's a genuine team-building and bonding experience.
So, too, is the appropriately named Camelback Mountain, with its hiking trails and magnificent views of the city, as well as its long list of recreational and team-building possibilities.
In Phoenix, groups can incorporate Arizona's mountain breezes and clear air into their events and meetings without even leaving the city. Last summer saw the opening of Canyon on Third, an 80,000-square-foot outdoor event space located at the convention center, and offering myriad possibilities as well as imaginative spaces and backdrops.
Scottsdale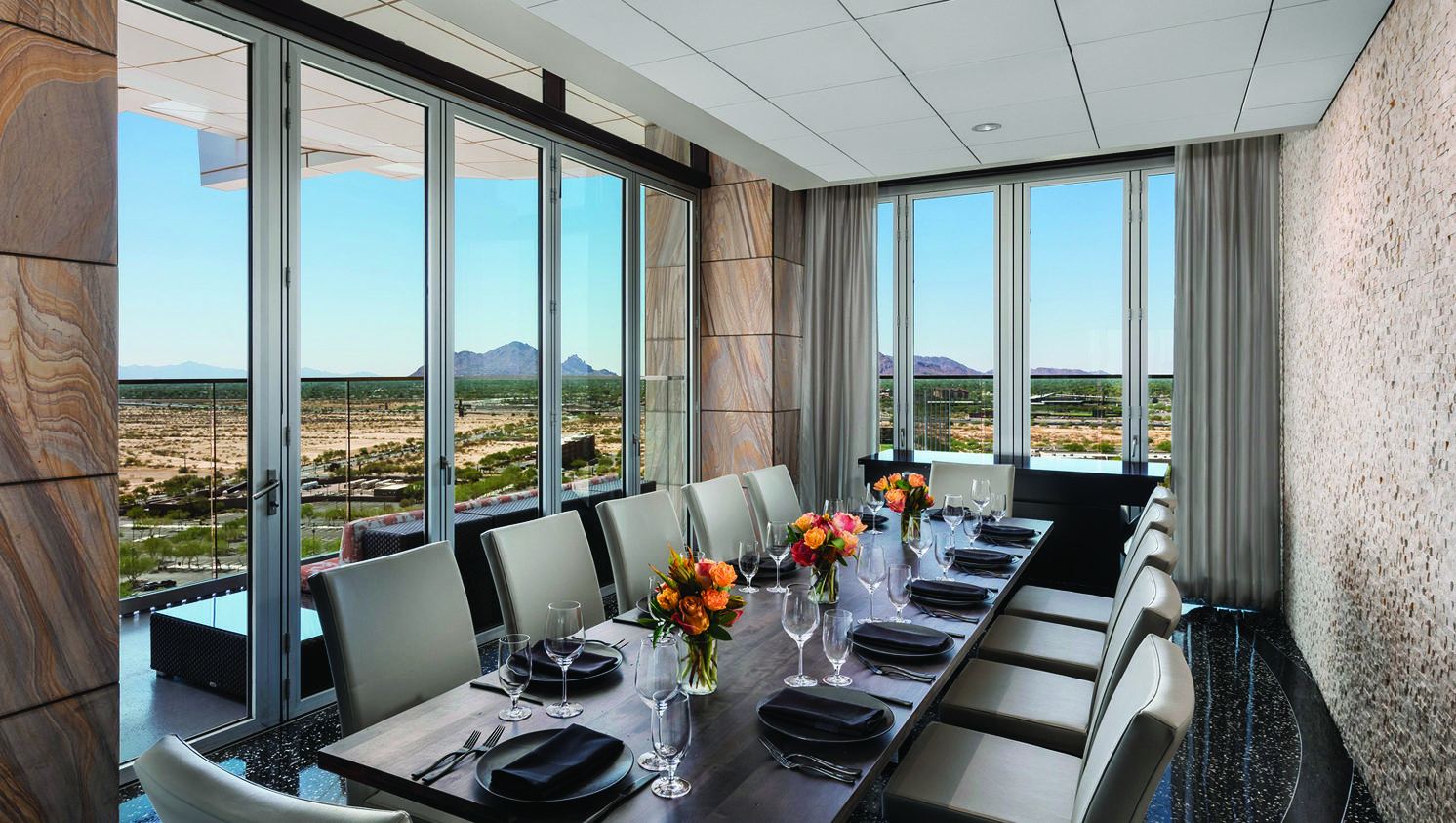 Perhaps above all, Scottsdale is famous for its several world-class meeting resorts.
Sanctuary Camelback Mountain Resort & Spa, for example, is overlooked by the legendary mountain for which it's named, and renowned for its combination of stunning Southwestern scenery and luxury. The 116 guest rooms are lavishly furnished, the 11,751 sq. ft. of meeting spaces are technologically advanced, and there's a spa, three restaurants and four bars.
Owned by Salt River Pima-Maricopa Indian Community, Talking Stick Resort offers a fascinating glimpse into Native-American culture in the Southwest. It has 496 guest rooms, 100,000 sq. ft. of meeting space, a casino, big-name entertainment, six restaurants, a sports bar, a golf course, a spa and its own entertainment district.
Element Scottsdale at SkySong opened in June with 157 guest rooms, 1,816 sq. ft. of event space, a restaurant and a pool. Opening this summer is Canopy by Hilton Old Town, with 177 guest rooms, 3,000 sq. ft., a pool and a rooftop bar.
Opening in early 2021 are Curio Collection by Hilton Old Town, with 169 guest rooms and 4,500 sq. ft. of meeting space, and Caesars Republic Scottsdale, a nongaming property with 256 guest rooms and 7,000 sq. ft.
The Westin Kierland Resort & Spa, with 132,212 sq. ft. of meeting space, a golf club, eight restaurants/bars and a spa, completed upgrading its 732 guest rooms in December. Last fall, JW Marriott Scottsdale Camelback Inn Resort & Spa, offering 127,000 sq. ft., golf and six restaurants/bars, announced the completed transformation of its 453 guest rooms.
Outdoor options in Scottsdale include McDowell Sonoran Preserve, with 31,000 acres of pristine desert for hiking and mountain biking. Fort McDowell Adventures offers Western cookouts, Native-American evenings and activities ranging from desert dune-buggies to horseback riding.
At sunset, attendees on Blue's Bonfire Cruise dine on Lake Pleasant under technicolored skies, and at sunrise, hot-air balloons offer breathtaking panoramas.
Kate Taylor, event specialist for New York-based McGraw-Hill, brought 100 sales reps and curriculum specialists to Andaz Scottsdale Resort & Spa in July for the regional team meeting.
"The weather's great, and we had people out playing golf or hiking on Camelback Mountain, seemingly right outside our door," Taylor says. "And we're already looking forward to going back."
Tempe
Tempe is a vibrant urban oasis in the heart of Metropolitan Phoenix, but with its own distinct personality. This is a somewhat offbeat college town, home to Arizona State University. It boasts varied festivals and events, cultural performances from Broadway to street art, boating at Tempe Town Lake, a pedestrian-friendly downtown, biking and hiking trails, and sophisticated dining experiences.
Tempe is just minutes from Phoenix Sky Harbor International Airport, and has interesting off-sites.
The big news in the Tempe hotel scene is the spring opening of Canopy by Hilton Tempe Downtown. With 198 guest rooms and 5,000 sq. ft., the hotel will also have a restaurant, fitness center and rooftop pool deck.
Tempe Missions Palms hotel completed a refresh of the lobby and 303 guest rooms last May. The hotel also has 30,000 sq. ft. of meeting space, a restaurant, a lounge, a rooftop pool and garden courtyards.
Tempe offers attendees plenty of opportunities to get outside. Nestled against the base of Papago Park, Arizona Heritage Center is a hidden paradise, holding up to 2,000 for events, and its outdoor spaces provide scenic desert views and magnificent sunsets. At Tempe Town Lake, attendees can hit the water on kayaks, pedal boats or electric boats.
Tucson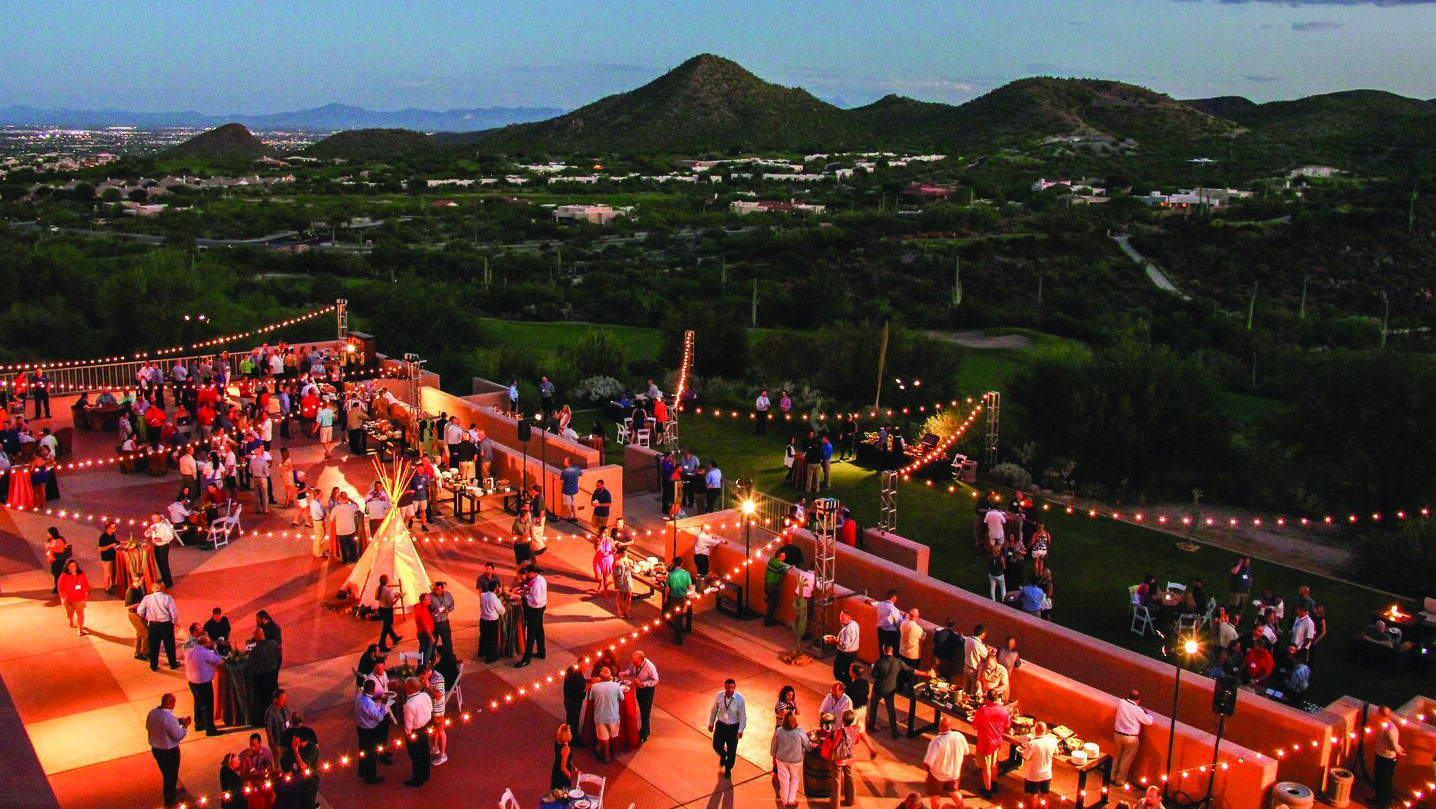 Designated as the United States' first UNESCO City of Gastronomy in 2016, Tucson has some of the best Mexican food in the country.
Tucson sits astride Saguaro National Park, and trail runners, mountain- and road-bikers, rock climbers, horseback riders, hikers, spelunkers and even skiers flock there. It can also offer attendees outdoor experiences such as hiking through the Sabino Canyon and exploring 3 miles of passageways and caves at Colossal Cave Mountain Park.
Many meeting hotels are in the foothills surrounding the city, so attendees can be adventuring at Saguaro National Park in late afternoon and boogying in a ballroom an hour or two later.
Tucson Convention Center, with 205,000 sq. ft. of event space, is undergoing a $65 million upgrade, to be completed next year. The renovation includes a meeting-room expansion, a new 300-plus-space parking garage, 8,962-seat Tucson Arena, 2,289-seat Tucson Music Hall, Eckbo Plaza and 511-seat Leo Rich Theater.
November saw the opening of Estrella at Casino Del Sol, on Pascua Yaqui lands outside of town. The hotel has 151 guest rooms and 19,642 sq. ft. of meeting space.
Projected for a late-summer opening is Graduate Hotel, with 165 guest rooms, 4,840 sq. ft. of meeting space, a pool, a restaurant and two bars. At the convention center, DoubleTree by Hilton is planning an end-of-year opening, with 170 guest rooms, 4,000 sq. ft., a restaurant and two bars.
JW Marriott Starr Pass Resort, with 575 guest rooms and 80,768 sq. ft. of event space, completed a $3.5 million enhancement last fall that included the spa and lobby, and a new Starbucks. DoubleTree by Hilton Tucson–Reid Park is finishing an $18 million renovation. The hotel's 238 guest rooms, bar and two restaurants were completed late last year, and the 22,000 sq. ft. of meeting space will be ready this summer.
Tucson has breathtaking spots for off-sites. Overlooking Saguaro National Forest, Tanque Verde Ranch opened its new, 20,000-square-foot Event Barn, with a spacious dining room and indoor/outdoor rustic bar, in November.
Arizona-Sonora Desert Museum has 1,200 sq. ft. of meeting space surrounded by the flora and fauna of the Sonoran Desert, along with live desert animal presentations.
Tucson also has three ranches providing genuine cowboy experiences, from ridin' and ropin' to cowboy cookouts. Also, being surrounded by five mountain ranges gives groups the opportunity to go road- or mountain-biking, hiking or ATV-ing.
Heard Museum: A Potpourri of Native-American Culture
Without Heard Museum, Phoenix wouldn't be Phoenix. Founded in 1929 with a modest collection of Native-American art and artifacts, the Heard has grown to be one of the finest repositories of native art and culture in the world. It's grown, as well, to be a vital part of Phoenix cultural, educational and social life.
It's recognized internationally for the quality of its art, exhibitions and educational programming, not to mention the colorful, authentic festivals to which both locals and meeting attendees flock. Not surprisingly, the Heard places an emphasis on the nations of the Southwest in particular, but it also offers a broader picture of native life, history and tradition around the country.
The current collection has more than 40,000 items. The library has more than 34,000 volumes. Also, among the museum's 130,000 sq. ft. of space is 24,000 sq. ft. that's rentable for meetings or events, in spaces such as an auditorium, outdoor plazas and beautiful courtyards.
At the museum gift shop, you'll find exquisite hand-crafted items, some of them donated from prestigious private collections. Gifts include kachina dolls, jewelry, textiles from Arizona Navajo weavers, pottery, Zuni fetish carvings and books about native tradition and art.
If your attendees will be in town during the first weekend in March, they can attend Heard Museum Guild Indian Fair & Market, where they can meet, talk with and buy from the craftspeople. There's Native-American food, of course, along with dancing, storytelling, crafts demonstrations and authentic ceremonies.