Birmingham spins magic into meetings
Birmingham stands a proud reminder that meeting can bring communities to transcend precedent, change lives and alter the trajectory of history. This critical city has been tested, broken and rebuilt through the annals of colonial religious conflicts and political protests from its beginning through the Civil Rights Movement.
The pursuit of freedom never sleeps among the best of Birmingham. Still bustling—now, brighter than ever—Birmingham is a cultural hub brimming with creativity, unrivaled Southern-style cooking, and some of the sweetest hospitality.
Travel and meetings are returning to The Magic City, and this electric locale has more to see than one possibly can. As new restaurants and hotels continue to move into the area, the city boasts a glittering nightlife and charms visitors strolling its bright sidewalks.
Getting There
Birmingham-Shuttlesworth International Airport (BHM) is the most frequented airport in Alabama and just a seven-minute ride from downtown Birmingham. With a surplus of nonstop flights, and taxis available for arriving visitors on a 24-7 basis, getting to location B is a warm Alabaman breeze.
Meet and Sleep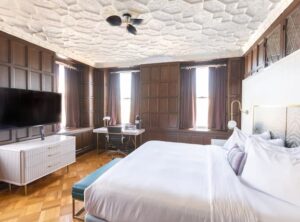 The 96-room new face on the block, The Kelly Birmingham, Tapestry Collection by Hilton was once a commerce center built in the 1920s, and its marble floors and ornately sculpted ceilings still echo the Art Deco of the building's dawn, even after its recent remodel. Inside, the property has its own bar and restaurant serving Mediterranean cuisine and cocktails.
Reopened as a luxury downtown hotel in December of last year, The Kelly is just a couple-of-blocks walk from The Harbert Center, downtown Birmingham's beloved, premiere event venue since 1986. With 9,000 total sq. ft. of meeting space, the Harbert Center has several rooms for hosting, including a windowed, softly decorated room lined with dark wood wall paneling and its wide Beeson Hall with projector lights and tall ceilings.
Read More: Headed South? Here's Where to Meet
Birmingham-Jefferson Convention Complex (BJCC) in the beating heart of downtown is a focal feature of the city. The massive structure has more than 107,000 sq. ft. of event space, including a 222,000-square-foot exhibition space, two ballrooms that fit up to 2,000 attendees and its 18,000-seat Legacy Arena, which reopened in December after major renovations. And one of its most magical features?
BJCC is physically connected by a skybridge to both The Westin Birmingham and Sheraton Birmingham Hotel. In addition to its 294 guest rooms, The Westin Birmingham is a grand event venue with over 58,000 sq. ft. of warmly lit meeting space. At 385,000 total sq. ft., Birmingham's Sheraton boasts the most meeting space of any hotel in the city. Bright, high-ceilinged breakout rooms, ballrooms, event rooms and a designated business center draw big groups—and its 757 guest rooms make it easy to accommodate everyone.
Eat—at the "Dinner Table of the South"
Birmingham's food scene has earned its nickname and its laurels. Highlands Bar & Grill is a local favorite, winning two James Beard Foundation awards in 2018, one of which named the eatery "USA's Best restaurant." Run by a husband-and-wife duo, Highlands fuses French and Southern cooking for fleeting seasonal menus. The Pizitz Food Hall offers an eclectic mix of Southern eats. Ghost Train Brewing Co. is the first and only lager brewery in Birmingham (and even has a new event space). And if you're up for it, get an aerial view of the city's botanical gardens from the Habitat Feed & Social Lounge's rooftop bar and restaurant.
Do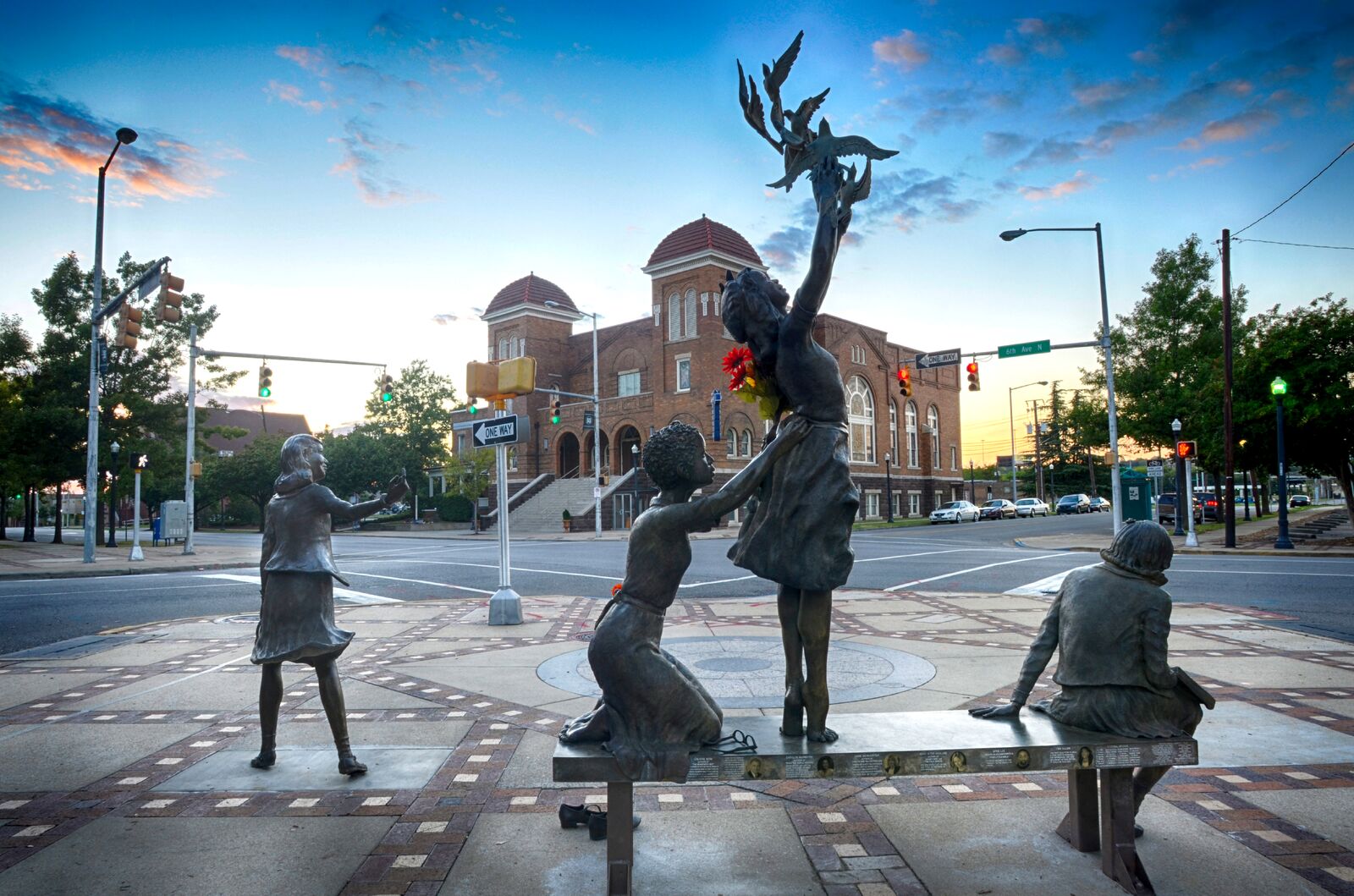 The spring and summertime's temperate weather makes Birmingham a hot spot for outdoor activities and entertainment. Just outside Birmingham proper, Aldridge Gardens is a quiet, 30-acre green space featuring a six-acre lake and walking trail. While Birmingham Botanical Gardens is right downtown, the metropolitan oasis doesn't offer quite as much outdoor space for meeting and relaxing as does Aldridge.
Read More: New C-Suite Initiative at National Civil Rights Museum Adds Context to DEI
On a too-hot-for-comfort afternoon, visit Birmingham Civil Rights Institute (BCRI) for multimedia learning among archives and exhibits that help paint a more tangible picture of the fight for human rights and Birmingham's place in it. For another historical walk back, the Barber Vintage Motorsports Museum has the largest collection of motorcycles in the world. Or, pick up the pace—the race doesn't get bigger or faster than at the Talladega Superspeedway.
Need to Know
1,600+ motorcycles in Barber Museum's collection
1903 Mary Anderson invented the first windshield wiper
11,712 ft. of green space per capita
This article appears in the October 2022 issue. You can subscribe to the magazine here.