Quebec City skyline
Combining rich history with new hotels and attractions, these Canadian provinces offer a bounty of options for meetings
From the national museums of Ottawa to the cobblestone streets of Montreal, Eastern Canada is chock full of historic buildings and venues that provide stunning backdrops for meetings and events. Yet the cities in this region are also modern and constantly evolving, with new hotels, restaurants and meeting venues opening all the time. Factor in the favorable exchange rate for the Canadian dollar, and it's no surprise that a growing number of U.S.-based meeting planners are taking their business north of the border.
One such planner is Mark Lorimer of Los Angeles-based Eventive Group, who organized the FBI National Academy Associates Training Conference in Quebec City, Quebec, in July. In addition to centering his meeting at the city's LEED-certified convention center, Lorimer brought his group to historic venues, such as Voltigeurs de Quebec Armoury, a 135-year-old armory that once served as home to the largest French-speaking battalion in North America; there, he hired local performers for a Cirque du Soleil-style dinner show.
More: 3 Reasons to Plan for Eastern Canada
"It's not only affordable, but the currency exchange right now is advantageous," Lorimer says. "Of all the conferences we've done in the last 10 years, this was by far the one people said was the most fun—and one they'll talk about for a long time. It had a Canadian twist to it, and the hospitality in Canada is just wonderful."
Here's an overview of offerings—new and old—awaiting planners who follow their "north star" to Eastern Canada.
Toronto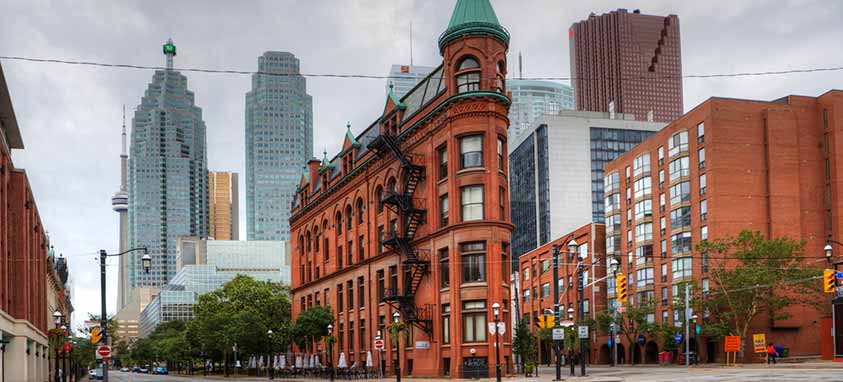 Touted as "Canada's Downtown" for its cosmopolitan amenities, Toronto, Ontario, is the largest city in Canada by population. It is also a major international meetings destination, served by 1,100 daily flights from 55 countries. "In 2018, we will welcome 26 citywide conferences and events, the most that the city has ever hosted in a single year," says Tara Gordon, vice president of sales and service for the business events team at Tourism Toronto. "It is a destination that is appealing for international meetings, and for organizations looking to expand their international standing."
Toronto has been evolving, in part, through "adaptive reuse," the transformation of old spaces for new purposes. Distillery Historic District, formerly a complex of decaying industrial buildings, now serves as home to an appealing stew of restaurants, art galleries, boutiques and retail stores, while the Bentway, a hive of gardens, public markets, performance spaces and other attractions, has opened beneath one of the city's freeways. Newly revamped Museum of Contemporary Art Toronto is housed in a refurbished auto parts factory.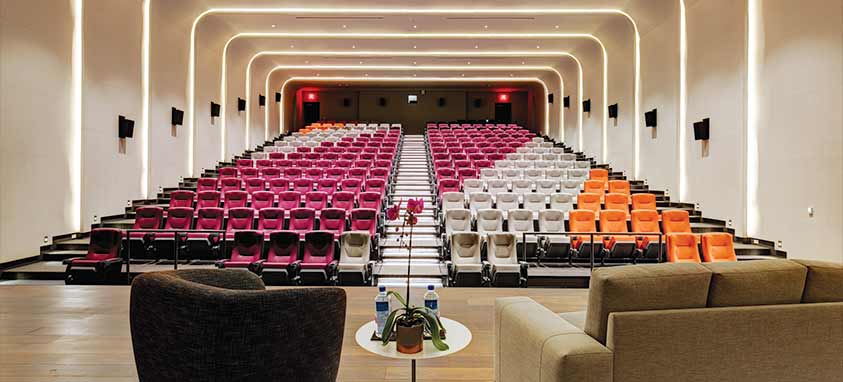 On the hotel front, Toronto has an embarrassment of riches. In addition to its current supply of 170 hotels (with 36,000 rooms), new options include The St. Regis Toronto, a 65-story property in the heart of downtown; Kimpton Saint George, located near Royal Conservatory of Music (the hotel's suites are equipped with turntable systems and albums from Canadian artists); and Hotel X Toronto, a 30-story complex overlooking Lake Ontario, which offers 404 guest rooms and suites, a rooftop pool, stadium-style movie theaters, as well as ballrooms and event space, all adjacent to Enercare Centre, a massive exhibition complex.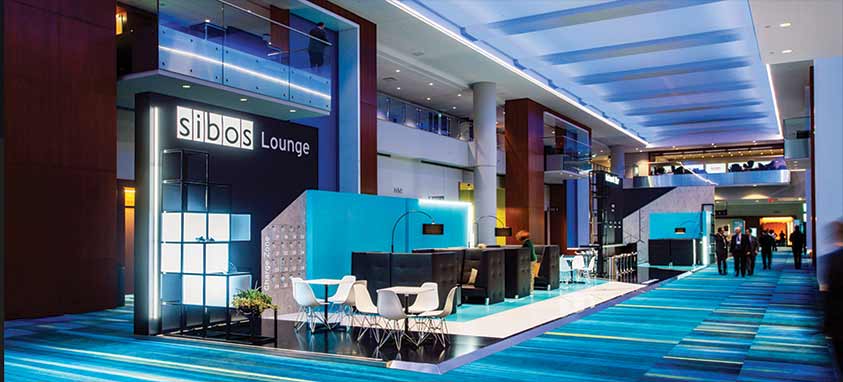 Meanwhile, some of the city's long-standing meetings facilities have been updated: Metropolitan Toronto Convention Centre, in the downtown core, recently unveiled a $23 million project that will add 13,000 sq. ft. of meeting space. For off-site events, the new Museum of Illusions, a fun collection of holograms and other illusions, adds to a list of attractions that include Royal Ontario Museum (Canada's largest museum of world cultures and natural history), Art Gallery of Ontario and Hockey Hall of Fame, among many others. And if you're looking for a one-of-a-kind team-building experience, EdgeWalk allows visitors to walk like aerialists atop the periphery of 1,168-foot-tall CN Tower.
"Toronto is a truly unique city filled with spectacular views of architecture, eclectic neighborhoods and culture," Gordon says, "and it is a place where you'll find a unique way of looking at the world, which makes it a great place for people to gather for meetings and events. We like to say, 'The views are different here.'"
Montreal
Easily reachable by air from major U.S. cities, historic Montreal, Quebec, offers an accessible and affordable option for groups looking to do business while enjoying a distinctly European vibe. "We hear from a lot of meeting planners in the U.S. that Montreal is like having Europe in our backyard," says Guy-Joffroy Lord, director of sales for Tourisme Montreal. "They look at Canada as a place to have a special experience. It's an affordable and safe destination where delegates know that they are away from home and experiencing something different. The European flavor is something you can't imitate."
Montreal will soon be home to the new 166-room Four Seasons Montreal, as well as Humaniti, a mixed-use project that will have 200 hotel rooms as well as residences, offices and retail space. Meanwhile, Hotel Birks, a new five-star hotel, has been constructed inside a building known as the home of one of the city's iconic jewelry stores. Fairmont The Queen Elizabeth Hotel, one of Montreal's best-known luxury hotels, reopened this year following a $140 million renovation. And as a sign of how Montreal is ahead of the curve, guests staying at Hotel Monville, a 269-room property, can have room service delivered by a robot.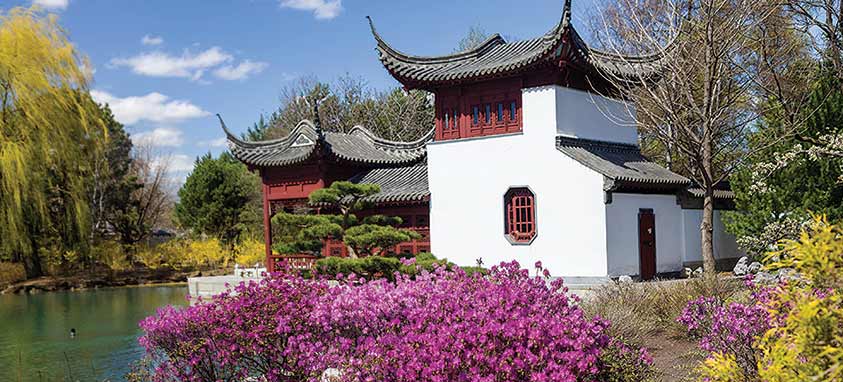 Options abound for memorable group events. At Observatoire Place Ville Marie, guests can take in some of the best views of the city from the 44th floor, or they can take a spin on Montreal Observation Wheel, which soars nearly 200 feet above Old Montreal, the most historic part of the city. Other popular venues include Montreal Botanical Garden, a prime spot for outdoor events; Musee d'art contemporain de Montreal, a contemporary art museum; and Montreal Museum of Fine Arts, home to one of North America's finest art collections.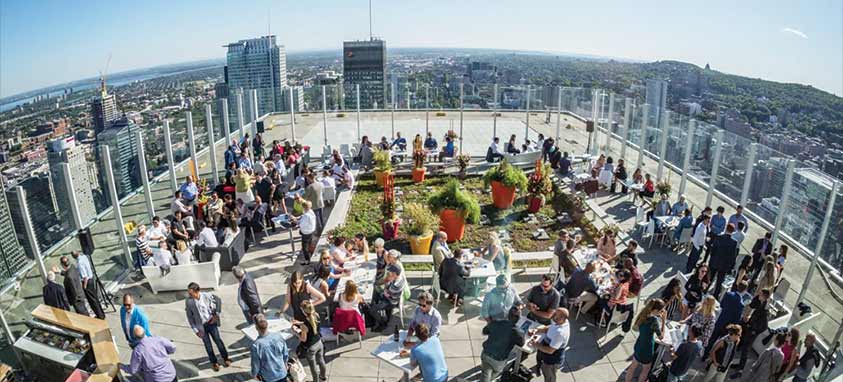 Montreal's primary convention center is Palais des Congres de Montreal, which has more than 551,000 sq. ft. of exhibition space and is directly connected to 4,000 hotel rooms (with 16,000 rooms within walking distance). "People like to walk in the old part of the city, and the convention center is well located, so people can walk there easily," Lord says. "Montreal has always been a gastronomic destination, and there are new restaurants opening all the time. The food scene is really vibrant."
Quebec City
Also renowned for its European ambiance, Quebec City is a charming historic gem, with some buildings dating back more than 400 years. Considered the birthplace of French civilization in North America, the city attracts millions of visitors who come to soak in attractions, such as Old Quebec, the only walled city north of Mexico; Plains of Abraham, an urban park that was the site of a battle during the French and Indian War; and Petit Champlain, a quaint, narrow street with shops and bistros. Planners who want even more atmosphere can take advantage of annual events, such as Quebec Winter Carnival, a nine-day festival held in February that includes a massive ice palace, night parades and canoe races across the half-frozen St. Lawrence River.
"Quebec City boasts strong key industries that make it a great background for meetings and events," says Emilie Belisle, a spokesperson for Quebec City Business Destination. "We have flourishing businesses and innovative researchers in life sciences, digital and IT, and agri-food, just to name a few. The synergy between businesses, researchers, government and the meeting industry create a unique and cohesive destination for successful meetings."
Quebec City Convention Centre offers 300,000 sq. ft. of space and is located downtown; it is also linked to two hotels. "I'd highly recommend Quebec City Convention Center," says Edmond R. Valpoort, manager of conferences and events for New York City-based American Society of Mechanical Engineers, who planned a meeting in Quebec City earlier this year. "There were a lot of things that helped our budget, and the staff was just out of this world. From my 15 years of experience, [Quebec City] is in my top three in terms of hospitality and service."
In addition to adding new hotels, restaurants and venues, Quebec City will soon have something that visitors from the United States will appreciate: A new preclearance center will be added to Jean Lesage International Airport (YQB), allowing travelers to move more quickly through customs. Next year will also see the opening of Mega Parc, a large indoor amusement park, as well as Le Grand Marche, a new permanent market located near new Videotron Centre arena.
Logistics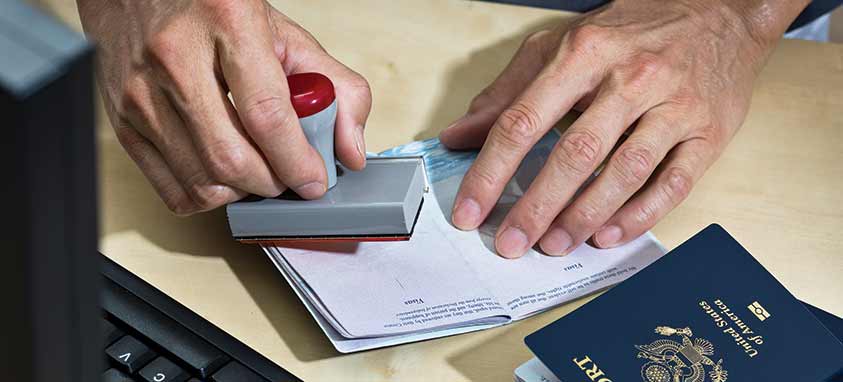 As with any international meeting, planners must consider certain logistics when putting together a Canadian gathering.
Most importantly, be sure to reach out to the convention and visitors bureau representing the city where your event will be located. "We have consultants who can help," says Tourisme Montreal's Guy-Joffroy Lord. "When we have groups that have never gone out of the United States, we sit down with them, together with border experts. It looks complicated if you've never done it before, but after they've gone through it once, people realize it's very easy—and they come back."
If your event will be in French-speaking Canada, be sure to warn your attendees in advance that they might have to seek out English-speakers on occasion—and be prepared for the occasional challenge in your planning. "My AV vendor had hired some locals, so there was a little language barrier, but ultimately they made it work," Valpoort says. "I didn't feel at all stuck because of the language. I used a customs broker, and it did all my registration items and conference items."
Another critical tip is to ensure that all attendees get their passports far in advance. Start early in raising awareness about how long it takes to process travel documents—and communicate often. "We went overboard to get the word out, and I haven't received one complaint about anyone having issues at the border," Lorimer says. "You have to pay attention, know what you're doing and be prepared."
Shipping across the border can also be a bit of a headache, and experienced planners recommend working with a border-shipping consultant to facilitate the handling of large items. "Hiring a consultant is an absolute must," Lorimer says. Also, be sure to study up on the Foreign Convention and Tour Incentive Program, which provides rebates to convention sponsors, organizers and exhibitors for the tax paid on certain properties and services used in the course of conventions held in Canada. That, together with the currency exchange rate, can make your Canadian meeting more affordable than you might expect.
Ottawa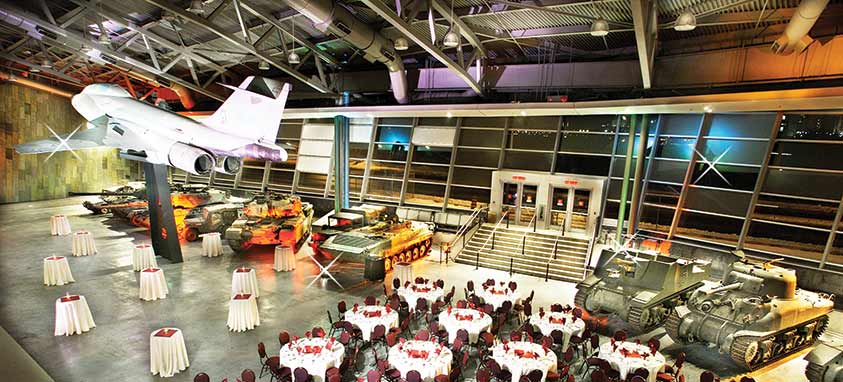 Canada's capital city, Ottawa, Ontario, is located on the border between English-speaking Ontario and French-speaking Quebec, roughly 4.5 hours from Toronto and two hours from Montreal. Ottawa is home to most of Canada's national museums, many of which offer venues for group events. You can organize a mixer among the dinosaur bones at Canadian Museum of Nature, or plan a dinner in Canadian Museum of History's Grand Hall, which has a stunning collection of totem poles, not to mention views of Ottawa River and Canadian Parliament. There is even a meeting room inside Diefenbunker, a museum about the Cold War built inside a bunker that was originally meant to shelter government officials in the event of nuclear attack.
"Because we're the capital, we have access to off-site venues that are unlike any other city in Canada, and a lot of those are national museums," says Mary Sayewich, meetings specialist with Ottawa Tourism. "All these spaces are close to the downtown hotels, so it's a great way to complement your meeting or event. Whenever you come, there's something cool to see and do."
For a fun outdoor activity during summer, you can plan a dinner cruise on one of the boats that cruise Ottawa River. Or, during winter, do like the locals do—take advantage of the ice on Rideau Canal. "The whole canal freezes over, so children skate to school, and you see business people skating to work with their briefcases," Sayewich says.
Hotel options include the Andaz Ottawa Byward Market hotel, which is located in a bustling area and has its own 16th-floor indoor-outdoor lounge with views over the city. Newly opened Le Germain Hotel Ottawa is a boutique option near Ottawa Art Gallery.
"After the government, the second-largest industry in Ottawa is high-tech, and the third-largest is tourism," Sayewich says. "There's a vibrant cultural part of Ottawa that's surprising, with spoken-word poetry performances, underground music, burlesque and other creative stuff bubbling under the surface."
Halifax
Halifax, Nova Scotia, might not be on the radar of many U.S.-based meeting planners, but this seaside city and the surrounding region offer a compelling mix of modern amenities and only-in-Canada experiences. "Delegates love coming here," says Catherine Porter, sales director for Discover Halifax. "We're a very popular destination that consistently draws high delegate attendance."
Halifax has a new, LEED Gold-certified convention center that can accommodate up to 3,000 attendees. "For a city of its size, we punch really high in terms of air accessibility, and because we're the largest city in Atlantic Canada, we have the largest infrastructure, with more hotels and suppliers than smaller cities," Porter says. "We have professional theater, a symphony and universities. It's a larger city that's becoming more sophisticated, but it's still got a small, compact downtown."
Nova Scotia was largely settled by Gaelic-speaking immigrants from Ireland and Scotland, and the heritage of these two countries can be found throughout the region. Unusual meeting venues and event opportunities abound. For example, groups can hold outdoor events inside Halifax Citadel National Historic Site, a military fort built in 1749. "You can add a bagpipe and drum performance, Scotch whiskey tasting and highland dancing," Porter says. For a unique event, groups might consider holding a traditional "kitchen party," or ceilidh (Gaelic for "a visit"), a gathering similar to a lobster boil. Or, for a highly memorable meal, head to nearby Burntcoat Head Park, where groups can eat seafood on the floor of the ocean after the tide has gone out.
"It's an urban resort with the amenities of a large city, but with down-home aspects as well," Porter says. "The No. 1 misconception about Halifax is the weather in the winter. It's not Florida, but it's among the warmest Canadian cities, and we don't get much snow compared to other cities."
Chuck Kapelke is an award-winning writer who has covered travel, food, history and preservation for a variety of print and online publications.
Smart Meetings Related Posts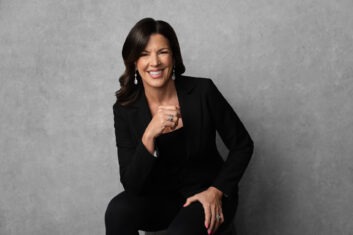 The 2nd annual Smart Meetings Catalyst Awards celebrates the agents of change who propel the meetings industry forward. Take a look at this year's winners!