Autumn brings out the glow for meeting planners in Boston and beyond
It's right around the end of September when the sweltering summer greens shift to windswept fireside hues that blanket the sidewalk, following visitors into the foyers of buildings. October marks a charming wrinkle in time for the people of New England, before the weather turns too cold to be outside or on the water. Sunny days stay their place while an autumnal wind picks up through towns and cities, meadows and seaside quays.
Autumn is a landmark time for meetings in New England. The rich historic patina of the region seems to acquire a deeper gleam in these rich, mellow months.
Boston, MA: Adventures and Glam
Boston's Seaport District, a destination nestled strait-side behind South Boston, Back Bay and Fort Point, is one of the fastest growing areas in the iconic city. The Seaport is a center for both business and residential community, packed with fresh, upscale eats, lively entertainment and magnificent venues for bayside meetings and events.
Big in Beantown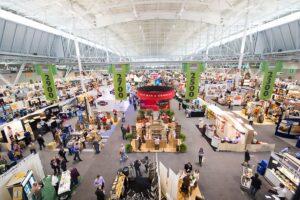 The Seaport offers not only the largest convention center in the state, but one of the shortest total airport-to-convention travel times in the United States at eight minutes by car. Boston Convention and Exhibition Center (BCEC) sits 2.9 miles from Boston Logan International Airport (BOS). Visitors can also use the MBTA train system's complimentary Silver Line, which stops at Seaport Hotel Boston, directly across from BCEC.
BCEC has 516,000 sq. ft. of open, flexible meeting and event space. In its contiguous exhibition space, the venue offers a surprising amount of natural light for a space of that size. With enormously high ceilings throughout, the best of LEED, lighting and AV technology, reconfigurable meeting halls and soundproof airwalls, BCEC can host thousands. Its 82 meeting rooms amount to 151,781 sq. ft. of space; its 40,020-square-foot ballroom offers an unbeatable view of the Seaport District; and its 2.7-acre outdoor event space, The Lawn on D, is lauded as an industry leader.
Professional Convention Management Association (PCMA) named the outdoor venue 2018's "Insanely Innovative Meeting Space" on its annual "Best in Show" list. But one of the best parts of BCEC is the fact that nothing in the building is more than five minutes from point A, making the full scale of the impressive building accessible for all attendees.
Two minutes on foot from BCEC, Omni Boston Hotel at the Seaport offers 100,000 sq. ft. of its own meeting space and has 1,054 guest rooms. Its largest room, Ensemble, is a sleek, 26,000-square-foot ballroom in soft, natural colors and outfitted with round-the-room wood wall paneling, exuding an air of invitation and sophistication.
The Contemporary meeting room is 3,000 sq. ft. and attached to outdoor patio space, visible through the floor-to-ceiling windows that line the walls. Post-function, head to Breve Spa, conveniently located on the lobby level. The property's outdoor, rooftop pool on the fifth floor is open year round, plus, the pool deck serves food and drink at Lifted Pool Bar.
Seafood and More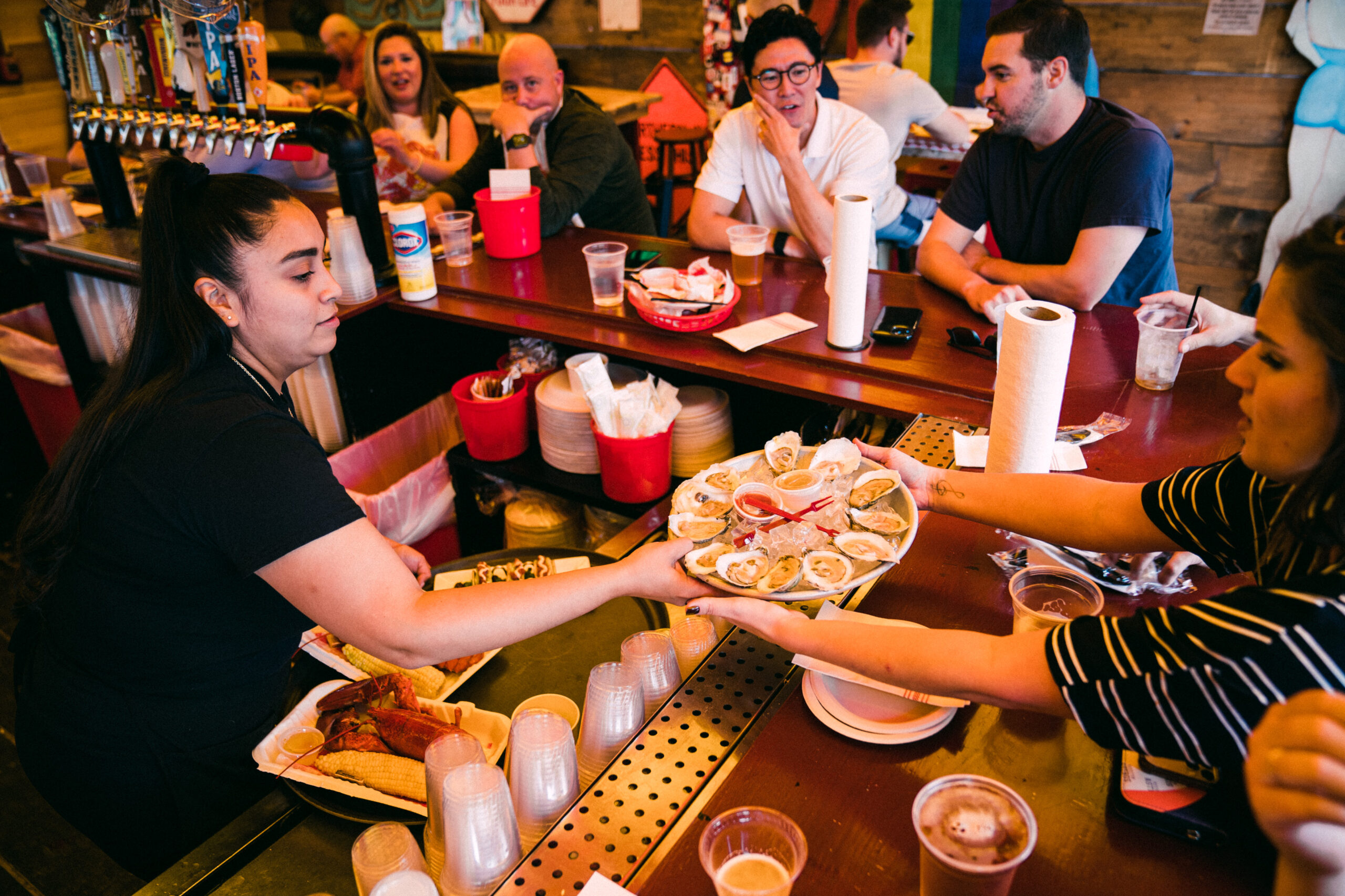 There are over 50 restaurants and bars at the Seaport, many of which serve locally caught, fresh seafood. Ocean Prime by the pier is a 10-minute walk from the hotel and a frequented restaurant in the area. Its menus, which change throughout the day, primarily include Asian-American dishes served in an upscale setting.
The Barking Crab on the shores of Fort Point Channel, a short drive or 15-minute walk from Omni Boston Hotel, has expanded from a seaside eatery to a restaurant and seafood market that spans the block. Married to the New England seafood favorites, The Barking Crab offers dishes such as clam chowder, lobster bisque, fried clams, and whole lobster and crab.
Located inside Omni Boston Hotel, Coquette serves traditional, coastal French cuisine and cocktails in a dimly lit, luxurious setting. Its menu includes items like "Oysters du Nord," "Crispy Monkfish" and "Duck Confit." A seven-minute walk from the hotel, 75 on Liberty Wharf is a bar and grill that hovers right over the bay and serves up elegant Mediterranean-American fusion eats.
Safe Harbor
Blocks from BCEC, WS Development, renowned architect James Corner Field Operations, and Pentagram are leading the Harbor Way development project. The finished product will be a third-of-a-mile promenade that takes mid-city pedestrians up to the waterfront. The site has already opened its first phase, The Rocks. Developers have brought 250,000 pounds worth of boulders from the surrounding region.
But one of the most surreal experiences at The Rocks at Harbor Way is their Singing Trees. The developers have partnered with PlantWave, a company that measures the electrical pulses in plants and translate them into patterns of sound that turn into song. Harbor Way is already buzzing with life, with more to come before its grand opening, scheduled for 2024.
Big Night Entertainment Group owns and operates Empire, a restaurant in the upper corner of the Seaport that serves fine Asian fusion, as well as The Grand, an electric nightclub with live music and dancing. The two venues are located two buildings from each other, a 10-minute walk from the Omni Boston Hotel. Bay State Cruise Company's luxury yachts head out on the Boston Harbor seven days a week. Onboard at Seaport Boulevard is a short walk from the hotel.
Newport, RI: Gilded Game On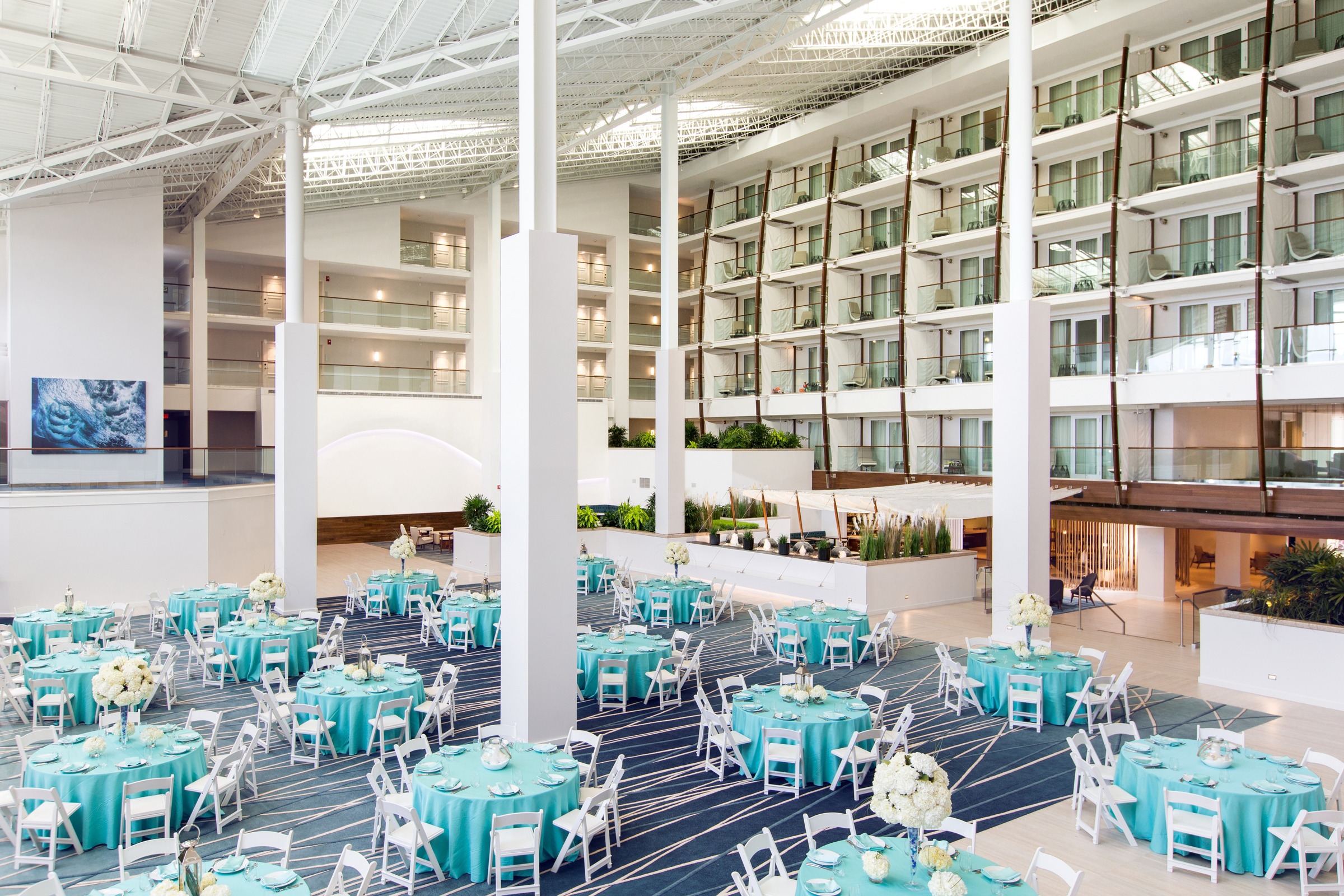 As viewers of the HBO series The Gilded Age can attest, Newport is known to history buffs as the home of the turn-of-the-century glitterati: Mrs. Astor's famous "400" millionaires who ran the country from the 1880s to the early 1900s.  Today, Newport (an under two-hour drive from Boston) offers planners all that history and glamour plus 925 guest rooms and 70,000 sq. ft. of aggregate meeting space.
Newport Marriott for instance is a harbor-side venue with 24,284 sq. ft. of meeting space and 320 guest rooms located in downtown Newport. Gurney's Newport Resort and Marina gives meeting participants views of Narragansett Bay from all parts of the waterside property. The resort offers 257 rooms and 22 meeting rooms with a 8,000-square-foot ballroom that can accommodate up to 1,000 guests.
Read More: Newport, Rhode Island: Small Meets on the East Coast
Along with venues like the Marriott and Gurney's, Newport also offers unique places for outdoor autumnal wine tastings and local food tastings for groups such as Newport Vineyards situated amongst 50 acres including a barn wood Meadow Room and/or its adjoining Vineyard Porch, Winery Tank Room, or the Brix Restaurant, each with a view of winery and vineyards.
Finally, along with being great day-time tour options, The Newport Mansions are available for corporate events. The Breakers, Rosecliff and others offer groups Gilded Age glamour, manicured lawns and massive indoor spaces redolent of Titanic-era splendor for catered events. (Newportmansions.org).
Greater Merrimack Valley: Lowell, MA
Perhaps best known as the birthplace of Beat superstar, Jack Kerouac, whose book, "On the Road," has been a bible for road trippers since the late 1950s, Lowell, Massachusetts is under a two-hour drive from Boston and full of culture, art and meeting venues that are especially beautiful in autumn months. Did you know, for instance, the James McNeill Whistler (of "Whistler's Mother" fame) was born in Lowell?
Along with cultural things to do like a Kerouac city tour or a visit to Whistler's house museum, the Whistler House Museum of Art, the city of Lowell offers meeting venues like the UMass Lowell Inn and Conference Center located in the downtown area close to landmarks, parks and shopping. The Inn has 31 guest rooms and 12 seasonal (summer rooms) along with 15,000 sq. ft. of event space.
Berkshires and Beyond: Scenic Connecticut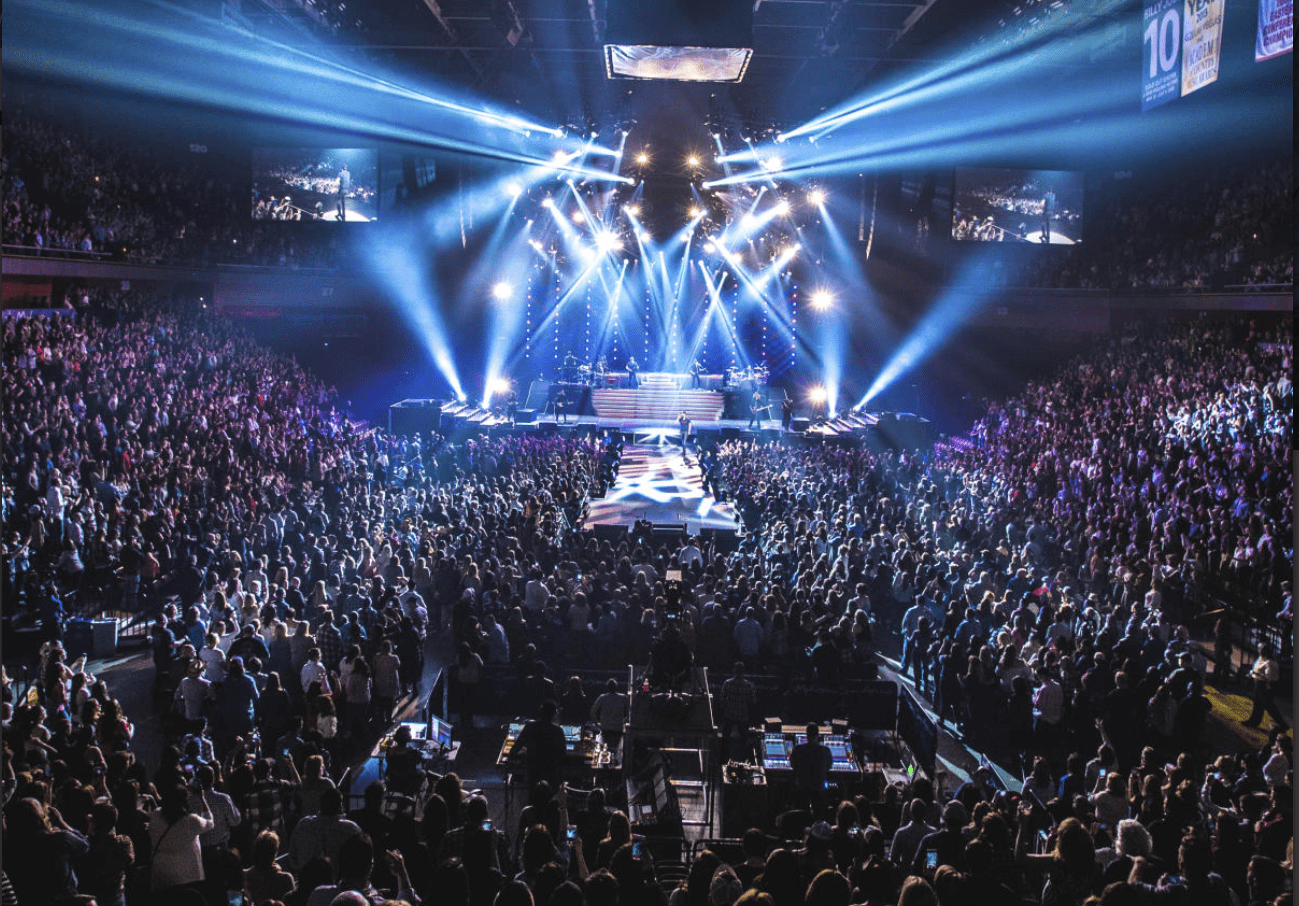 Located an easy drive from both Boston and New York City, scenic Connecticut is a perfect place for a meeting in the autumn months. Robert Murdock, president of the Connecticut Convention & Sports Bureau says, "Scenic Connecticut is conveniently located between Boston and New York and features the foothills of the Berkshire Mountains and the sparkling Long Island Sound. A compact state on three major interstates, it offers many options for fun and interesting day trips within a two-hour drive from Massachusetts, Rhode Island, and New York."
Over 23.5 million people live within a 2.5-hour drive to Hartford, the capital–a major selling point for meeting planners and promoters for conventions, trade shows, and sports events.
For leaf-peeping fall meetings, Northwest Connecticut and the Litchfield hills offer unique views of the foothills of the Berkshire mountains.
In Eastern Connecticut, Mohegan Sun, the famed casino and resort offers 1,600 rooms in two luxury hotel towers, two Mandara Spas, an 18-hole Championship Golf Course, 40 restaurants and bars, the 10,000-seat Mohegan Sun Arena, the 350-seat Wolf Den music venue and the 260-seat Comix Comedy Club along with 17,500 sq. ft. of outdoor Sun Terrace and fire pits.
Cape Cod, Martha's Vineyard, Nantucket
Sweeping sea views, a rich sense of history and luxurious accommodations are the hallmarks of this traditional meeting destination. The Cape has 559 miles of shoreline and more than 50 golf courses (JFK was a fan). Venues include The Club at New Seabury overlooking Nantucket Sound. There are eight event spaces that can accommodate 10 to 220 people.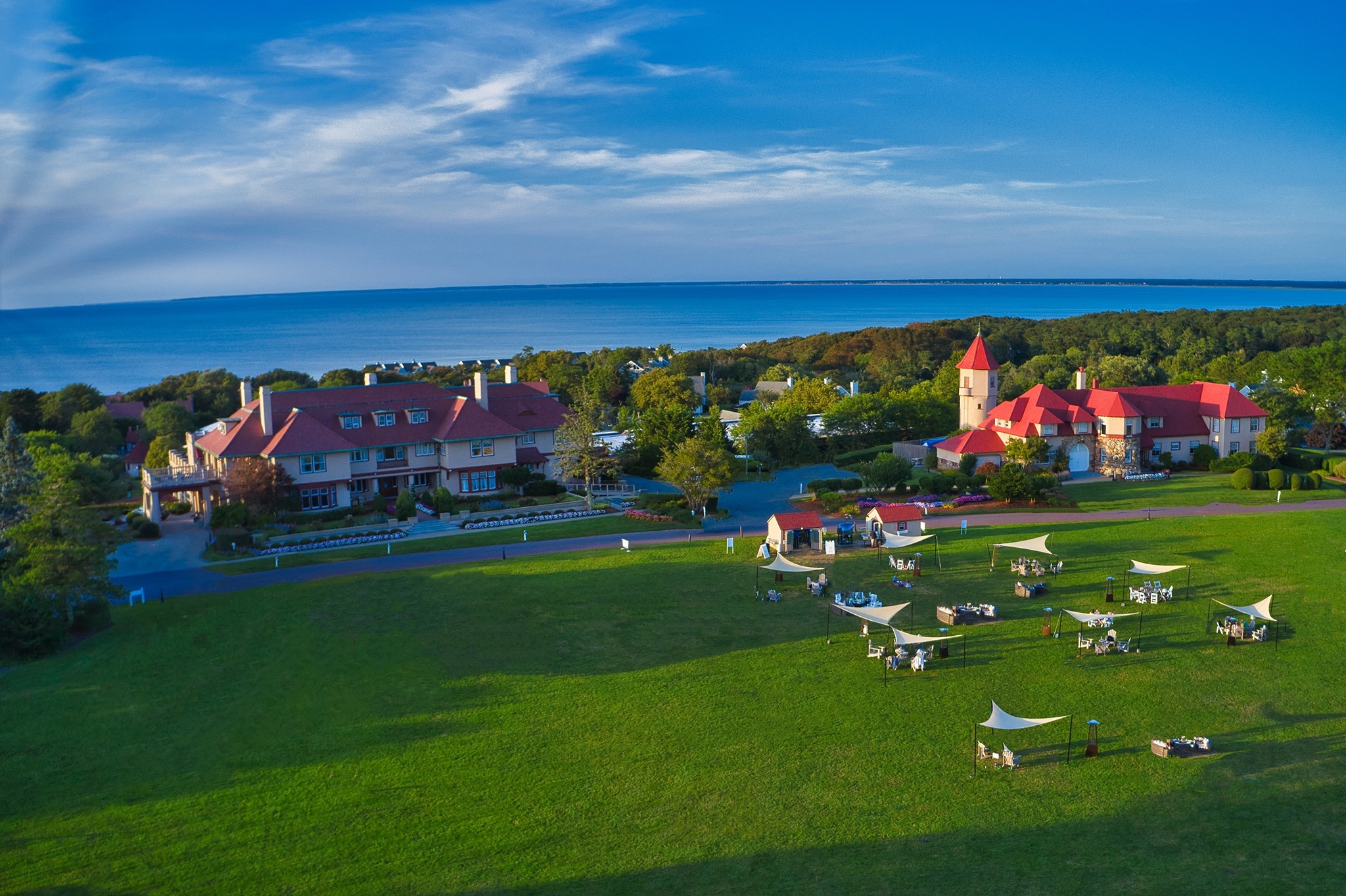 The Doubletree by Hilton Cape Cod-Hyannis is close to Barnstable Municipal Airport and has 160 guest rooms, nine meeting and function rooms that comprise over 13,000 sq. ft. of meeting space. Ocean Edge Resort & Golf Club in Brewster, Massachusetts, home of Cape Cod's only Jack Nicklaus-designed golf course, also serves oysters raised off the resort's Bay Pines Beach and offers guided tours of the sustainable operation. Chatham Bars Inn takes groups out to see marine life in their natural habitat, and reel in the catch of the day when not relaxing in 10,000 sq. ft. of meeting space and 217 guest rooms.
Resources
Greater Boston Convention and Visitors Bureau
Greater Merrimack Valley Convention and Visitors Bureau
Connecticut Convention and Sports Bureau (CTMeetings)
This article appears in the October 2022 issue. You can subscribe to the magazine here.