If you thought you knew Houston and Galveston, think again
In the Houston/Galveston region, the commonly used terms "under the radar" and "hyper local" really mean something. Houston and Galveston are very different, of course, and each is unique and special in its own way—and both are very "Texas Gulf Coast."
More: Texas for Sports-loving Groups
Houston is the nation's fourth-largest city, a former frontier town that's now a world leader in space, aeronautics, medicine and a hundred or so other disciplines. It's like the state of Texas itself—big, burly, multifaceted, international, cosmopolitan and surprisingly ethnic. Nearly 150 languages are spoken there, more than in any other U.S. city other than New York and Los Angeles.
Only 45 miles away, Galveston offers its own unique slice of Texas. The pace is slower, the sea breezes are warm and soothing, the vegetation is tropical, the Gulf of Mexico is inviting and history is everywhere you look. You can be out of the convention center and sailing on the gulf within minutes, and enjoying fresh gulf seafood a few minutes after that. In addition, there are a surprising number of historic buildings and cultural sites.
Houston and Galveston are really two different worlds, but each boasts a steadily increasing variety of under-the-radar surprises, adding a very cool extra dimension to meetings.
Houston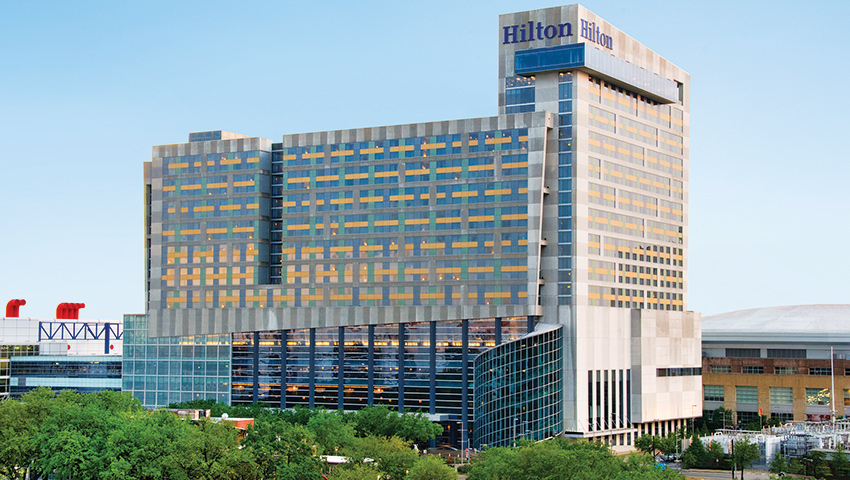 Houstonians sometimes refer to their city as a "little big town." Now the fourth-largest city in the United States, Houston combines Southern hospitality with a can-do spirit. In fact, Mayor Sylvester Turner likes to say, "If we can dream it, we can do it."
Houston may also be—perhaps surprisingly—the most diverse city in the country. Attendees can expect to hear a multitude of the 150 languages spoken there while they're in town, and shouldn't miss the opportunity to try a variety of the cuisine from more than 70 countries.
This little big town is home to a respected and energetic arts community, celebrated restaurants and world-renowned theater groups—and is the brains behind U.S. space exploration. Houston boasts Johnson Space Center, of course, a driving force behind all of the U.S. space flights and engineering. Astronaut Neil Armstrong's announcement, "Houston, this is Tranquility Base," on the 1969 moon flight is a signature moment in American history.
It's also long been known for its nearby "awl" fields, of course, and now it's known, too, for the hundreds of innovative companies exploring new solutions in the energy field. In addition, the city is generating headlines for its impressive new convention campus, Avenida Houston.
The city also boasts Texas Medical Center, the largest medical center in the world, along with the eighth-largest business district on Earth. The city's rising culinary reputation is evidenced by having had 23 James Beard Award semifinalists in the last two years.
Centrally Located Convention Center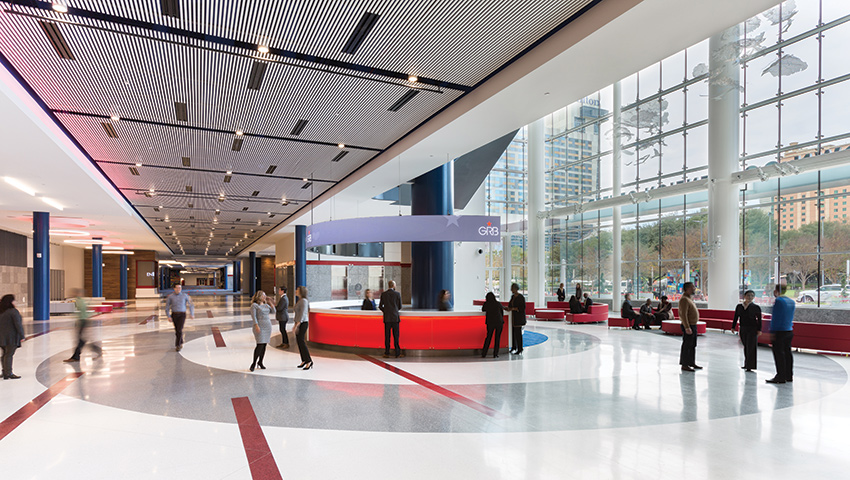 George R. Brown Convention Center ranks among the 10 largest in the nation, with 1.2 million sq. ft. Its location, in the Avenida Houston district, means that culture, restaurants, shopping and hotels are right outside the door. The district includes Discovery Green's 12-acre park and public art installations, as well.
Avenida Houston also includes Toyota Center, home to NBA's Houston Rockets basketball, and Minute Maid Park, home to MLB's Houston Astros baseball. The district also has nearly 20 restaurants, five of which are inside the convention center.
Transportation options around the convention center have also expanded, with 24 miles of MetroRail lines connecting Avenida Houston to the Theater District, downtown and NRG Park, home of the NFL's Houston Texans.
Great Meeting Hotels Keep Popping Up
Excellent new meeting hotels are constantly opening in this dynamic city. The latest is The Westin Houston Medical Center, which debuted in January in the beautifully restored 1954 Medical Towers Building, near Texas Medical Center. This self-proclaimed "wellness hotel" has 273 guest rooms, 17,000 sq. ft. of meeting space, a pool and a fitness center.
Another new property in a restored old building (from 1914) is AC Hotel Houston Downtown, which debuted in July with 196 guest rooms, 3,670 sq. ft. of meeting space, a 24-hour fitness center and a business center. After a total transformation from a previous hotel, the posh C. Baldwin Hotel opened its doors in November with 354 guest rooms, 14,000 sq. ft., business and fitness centers, an excellent Italian restaurant, a lobby bar and a mini-mart.
Open in early 2019 was Intercontinental Houston-Medical Center, offering 354 guest rooms, 18,000 sq. ft. of meeting space, a business center, a cafe/lounge and Safina Mediterranean restaurant.
The AAA Four Diamond Hilton Americas-Houston, the city's largest hotel, is now undergoing a $37 million upgrade that will be completed this fall. It includes the 1,207 guest rooms and the grand ballroom, part of the 91,500 sq. ft. of meeting space.
The Post Oak Hotel, the city's only AAA Five Diamond hotel and in Houston's first vertical mixed-used project, offers the largest ballroom in Uptown and the Galleria area, at 16,000 sq. ft., plus 250 lavish guest rooms with separate lounging areas. A 20,000-square-foot spa features treatments inspired by the city's diverse international heritage and rituals of ancient cultures.
See the 'Real' Houston
In Houston, your attendees will run out of time long before they run out of local, immersive things to do, see and experience.
For example, The Heights Food Tour offers attendees the chance to see a "real" Houston neighborhood that's been around since the late-1800s. Today, the Heights is experiencing a revival as word gets out about its historic, well-preserved architecture, family-owned shops, cool restaurants and innovative chefs.
If you're looking for a team-building opportunity unlike any other, check out The Escape Game Houston. Your attendees can test their outside-the-box thinking, teamwork, cooperation and imagination skills in one of five "locked" theme rooms in which they have one hour to put all the clues together.
In nearby Brazoria County, attendees will enjoy the plantation of early pioneer James Briton "Brit" Bailey. He was equally noted for his bravery in battle while leading local militias and for his eccentric behavior. Bailey was buried on the grounds of his beloved plantation, but he wasn't lowered down into a grave. As he wanted, he was buried standing up—with his trusty firearm at his side. His ghost, however, may not be entirely comfortable in the standing position, because he's reportedly been seeing wandering the grounds at night.
The Beverly Hillbillies television shows in the '60s and '70s always began with a song that included the words, "Oil, that is, black gold, Texas tea…" History testifies that oil helped make Houston…well, Houston; and it all started in the nearby town of Beaumont. It was there, on Jan. 10, 1901, that a little pile of mud on Spindletop Hill began bubbling, then spreading and then shooting up 100 feet into the sky. At the Spindletop-Gladys City Boomtown Museum, your attendees can re-live those "wildcat" days.
Attendees who dig the music of the '60s can head to Museum of the Gulf Coast in Port Arthur, 90 miles east of Houston. The immortal Janis Joplin grew up there, and the museum brings her alive again, displaying her wild and tragic story and some of her possessions. The museum also has exhibits featuring famous local personalities, including the Big Bopper, football coach Jimmy Johnson and artist Robert Rauschenberg.
Galveston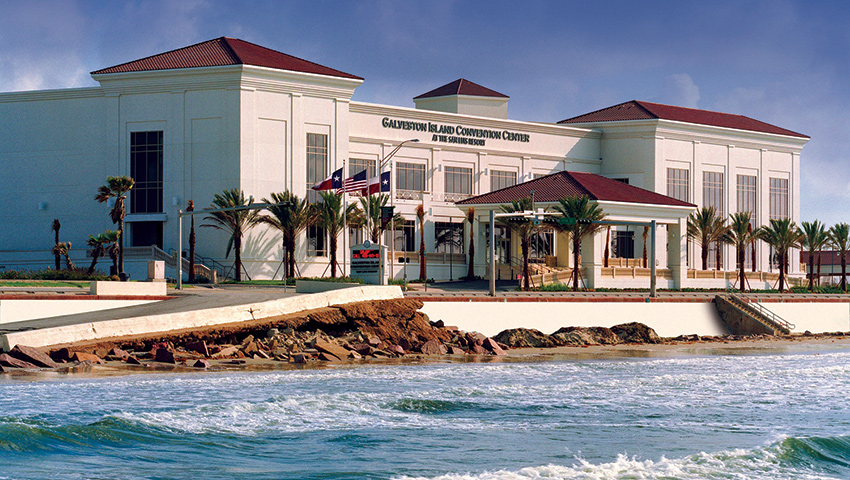 Less than an hour's drive from Houston, Galveston is a true tropical island, with swaying palms and gulf breezes. This is the "other" Texas, with the Gulf of Mexico at its front door, beachfront meeting facilities, one of the largest collections of Victorian architecture in the country, and attractions ranging from historic sites such as Moody Mansion to an amusement park overlooking the gulf.
Galveston Island Convention Center at The San Luis Resort is a beachfront property with great views of the Gulf of Mexico. The center has 140,000 sq. ft. of meeting space, which includes a 43,100-square-foot exhibition hall and a 15,500-square-foot ballroom. It's within walking distance of beachfront restaurants and offers shuttle service to many hotels.
The newest hotel on the island is Holiday Inn Express & Suites Galveston Beach, which opened in December with 134 guest rooms and 1,000 sq. ft. of meeting space, along with a daily complimentary hot breakfast, heated pool, fitness center and business center.
Historic Meeting Spaces Galore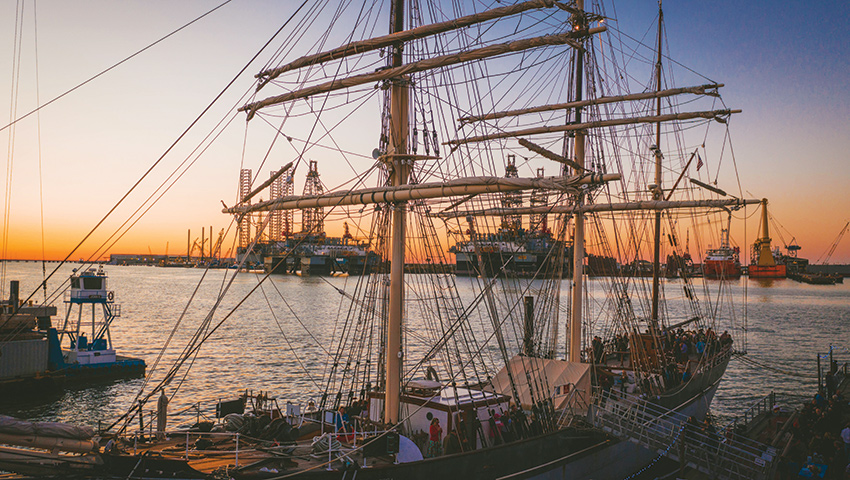 Interesting, unsung local experiences there are as unique as the island itself. For example, your attendees can actually dine right on the stage at The Grand 1894 Opera House, which has hosted performers ranging from Willie Nelson to Tony Bennett. This is a Romanesque-Revival building that's been meticulously restored, offering meeting planners a 1,000-seat theater and 11,000 sq. ft. of meeting space, in addition to dinner spaces.
Another facility that's a living history book for unique event spaces is the 1877 Tall Ship Elissa, the official tall ship of the State of Texas.
Actually, Galveston may well be able to lay claim to one of the most eclectic attendee experiences in the United States. Thanks to Artist Boat, a local company, your attendees can hone both their sailing and artistic skills with a combined kayak tour/painting lesson.
Learn to Cook Shrimp and Snapper
You can arrange for a group cooking class at The Kitchen Chick, where attendees can learn how to cook fresh gulf seafood such as shrimp and snapper. Its motto is "Take Whisks in Life." Just look for the blue building with two large chickens on it.
Your group will also enjoy Bryan Museum, home of another uniquely Galveston treasure, one of the world's largest private collections of Southwestern art and artifacts. In addition, the on-site observatory has event space for groups.
More local treats? The taproom at Galveston Island Brewing offers tastes your attendees won't find anywhere else. A harbor tour from Pier 21 will take them out to see dolphins frolicking alongside your boat in the gulf.
Meetings in the Woodlands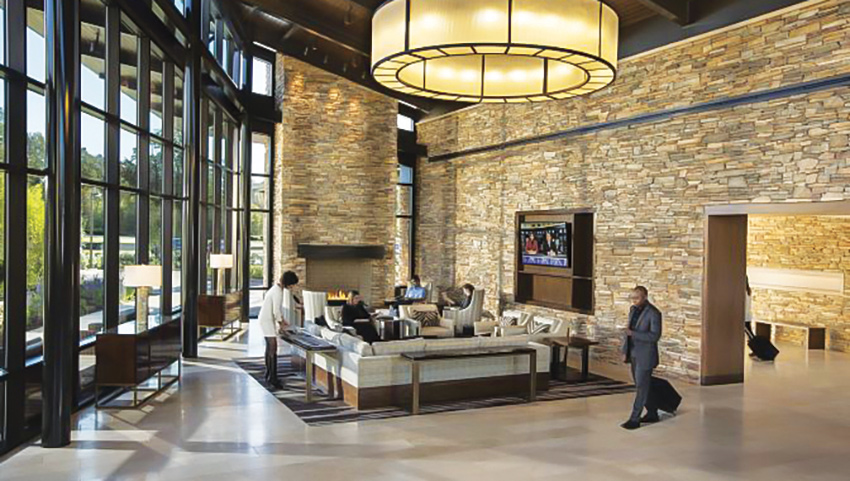 Situated about 30 miles from Houston, with 94,000 residents, The Woodlands isn't a big city, but it has many of the meeting amenities of larger cities. It isn't really a small town, either, but it has a friendly, small-town feel.
The town sits amid 28,000 tree-filled acres, so attendees are pretty much surrounded by nature, and they can stretch their legs on 220 miles of paved hiking and biking trails. If, on the other hand, they crave culture, they can head to Cynthia Woods Mitchell Pavilion, considered one of the top amphitheaters in the world.
Getting around town is a little bit different there, too. In this community built on water, many residents travel to and from work on The Woodlands Waterway Trolley.
The Woodlands has two signature meeting hotels. The Woodlands Waterway Marriott Hotel & Convention Center is the biggest meeting/event space in town, with 66,532 sq. ft. and 345 guest rooms, as well as a restaurant, lounge, Starbucks, fitness center and spa. The hotel is undergoing a $4 million upgrade that includes meeting space and guest rooms, which will be completed in late summer.
The other signature meeting spot is The Woodlands Resort (pictured). Sitting on 500 acres of natural beauty, it offers 402 guest rooms and a 60,000-square-foot Conference Center, along with two golf courses and five restaurants.
The Woodlands offers unsung experiences aplenty for groups. Attendees often hit the waterways after their meetings. Groups can rent single or tandem kayaks, or stand-up paddleboards, and spend part of an afternoon gliding leisurely around Lake Woodlands. For a more stately trip, they can rent a swan pedal-boat and explore The Woodlands Waterway.
Groups also enjoy the aerial adventure course at Texas TreeVentures. The course is mentally and physically challenging, offering a great team-building activity as your attendees get a workout for their bodies and minds.
They can take it a bit easier on the 5 miles of hiking and biking trails winding between towering pines at George Mitchell Nature Preserve. This park has 1,700 acres and is home to a variety of wildlife.
Steve Winston is an award-winning writer who has traveled extensively and writes for national and international magazines.