Florida's northeast coast offers mix of history, luxury, value and nature
Northeast Florida doesn't shout its attributes quite as loudly, perhaps, as some other parts of the state. But it has its own proud vibe, and its own attraction for both meeting planners and attendees.
For one thing, this is one place where Southern hospitality really still exists. So too, do Southern accents. Ditto for Southern cooking. Southern history, too; Jacksonville, incorporated back in 1832, is one of the oldest cities in the state. Of course, it's named for born-and-bred Southerner Andrew Jackson, not only a President, but also the first Governor of the Territory of Florida.
And, believe it or not—this region was Hollywood before Hollywood was Hollywood…
Jacksonville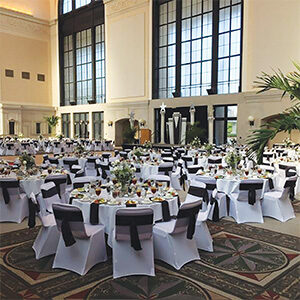 "Jax," as locals call it, was actually the first center of the movie-production business in America.
This city caught the attention of early movie producers for a good reason—it wasn't up north. In 1908, the Kalem Company was the first movie production company to set up shop here. After taking a ferry ride across the St. Johns River to a place called Arlington, with creeks, wooden bridges, classic mansions, large oaks with Spanish moss and a railroad, company executives began filming movies here.
At the peak of its movie era, Jacksonville had 26 different companies producing silent movies. It quickly became known as "The Winter Film Capital of the World." Until, that is, movie execs began hearing about the four-season sunshine and lower production costs in a tiny town out West called Hollywood.
Now there's only one production complex still standing from those days, and it's a National Historic Landmark. At Norman Studios, five buildings survive from a time when Richard Norman produced ground-breaking films with African-American actors. If you love classic films—real classic films—Norman Studios stages "Silent Sundays" in the Hotel Indigo Jacksonville-Deerwood Park, with silent films, popcorn and discussions.
"At the peak of its movie era, Jacksonville had 26 different companies producing silent movies."
Meeting attendees are generally delightfully surprised on their first visit here by what Jacksonville can offer. Here, local folks are genuinely happy to see you.
But this is no hick town. Jacksonville is the largest city in Florida, with a population of 900,000. It's also the largest city in area in the U.S., covering 840 square miles. In addition, it has the largest park system in America. Over four times the size of Manhattan island, the parks here encompass over 80,000 acres.
Within these 80,000 acres are seven State Parks, two National Parks, one National Preserve, 400 City parks and gardens and an arboretum. The National Preserve is the Timucuan Ecological and Historical Preserve, popular with groups seeking to get outdoors. It's spread out over 46,000 acres of scenic wetlands and habitats. Here, too, are landmarks such as the Kingsley Plantation; the lost colony that settled at and then disappeared from Fort Caroline; a beach; a natural hardwood forest; waters for boating; and animals such as foxes and exotic wading birds.
Meeting attendees will find a very cool architecture style in downtown Jacksonville. The Great Fire of 1901 was the largest urban fire in Southeast history, destroying some 2,000 buildings and  leaving 10,000 citizens homeless. But from the ashes of the Great Fire, a new city arose with imaginative classical architecture that still gives it a unique feel today.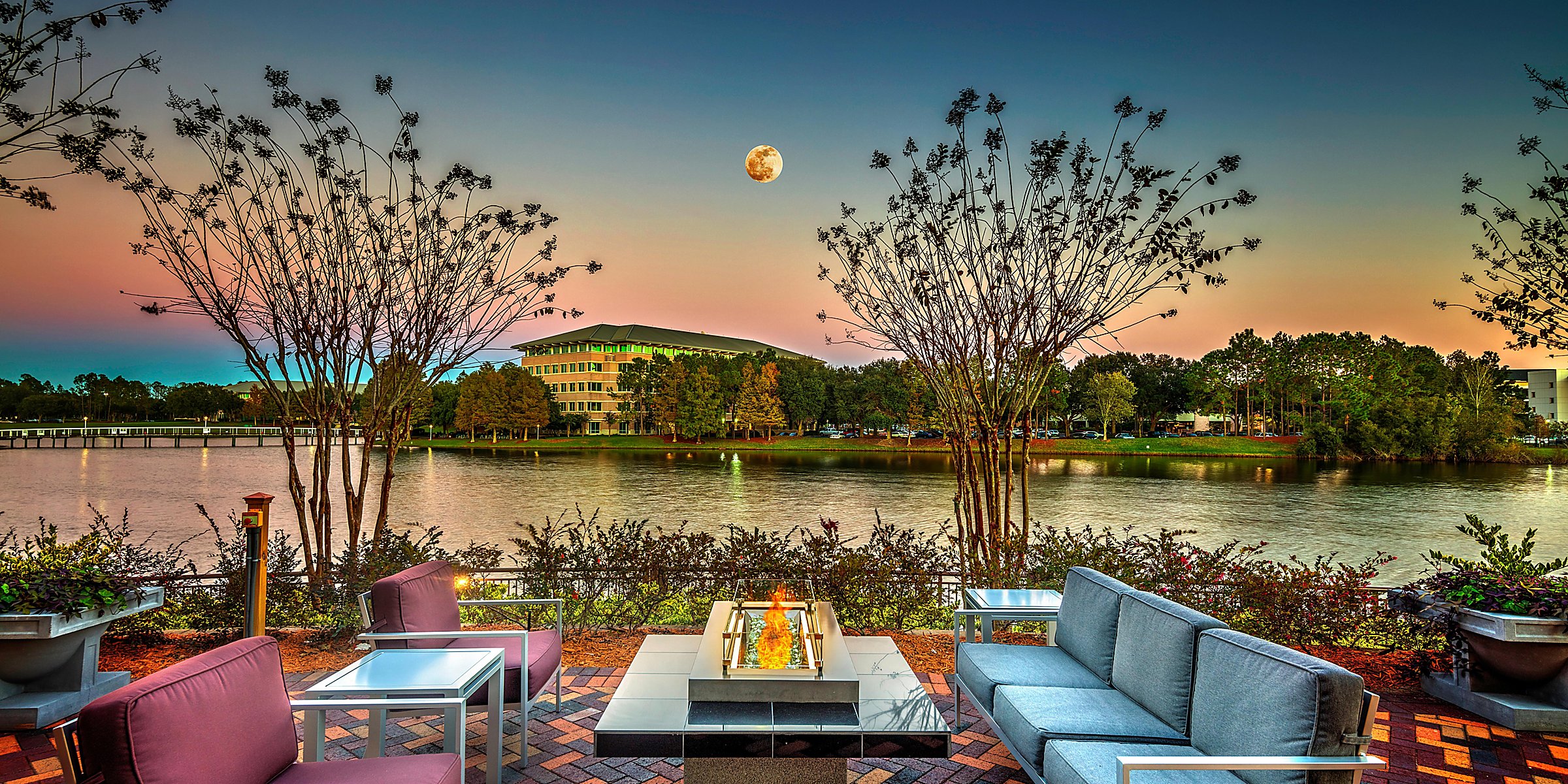 One of those classic buildings is the Prime F. Osborne III Convention Center, converted from the grand 1919 Union Station structure in 1986. This building, with its fountains and classic columns on the exterior and enormous rounded windows casting natural light inside, is perhaps the most unique convention center in America. However, don't mistake "classic" for "Old." The infrastructure is modern, and it's definitely a place in which your attendees will be fascinated.
The 265,000-square-foot Center offers spacious pre-function and public areas with large windows and a lot of natural light. The 78,000 sq. ft. of exhibit space consists of two halls with 33-foot ceilings.
There's 130,000 sq. ft. in the 22 meeting rooms. The grand lobby is a stunning gathering space, with 75-foot ceilings and marble walls overlooking the grand fountain and the classical columns from the old railroad terminal.
Jacksonville's colorful past means it can offer unique meeting/event venues ranging from rooftop restaurants with dramatic skyline views to museums, and from riverfront gardens to sports arenas to live-music clubs.  
The city's also developed a notable craft–beer and distillery scene, and several facilities have event space. The Cocktail Room at Manifest Distilling (9,000 sq. ft.) and Intuition Aleworks.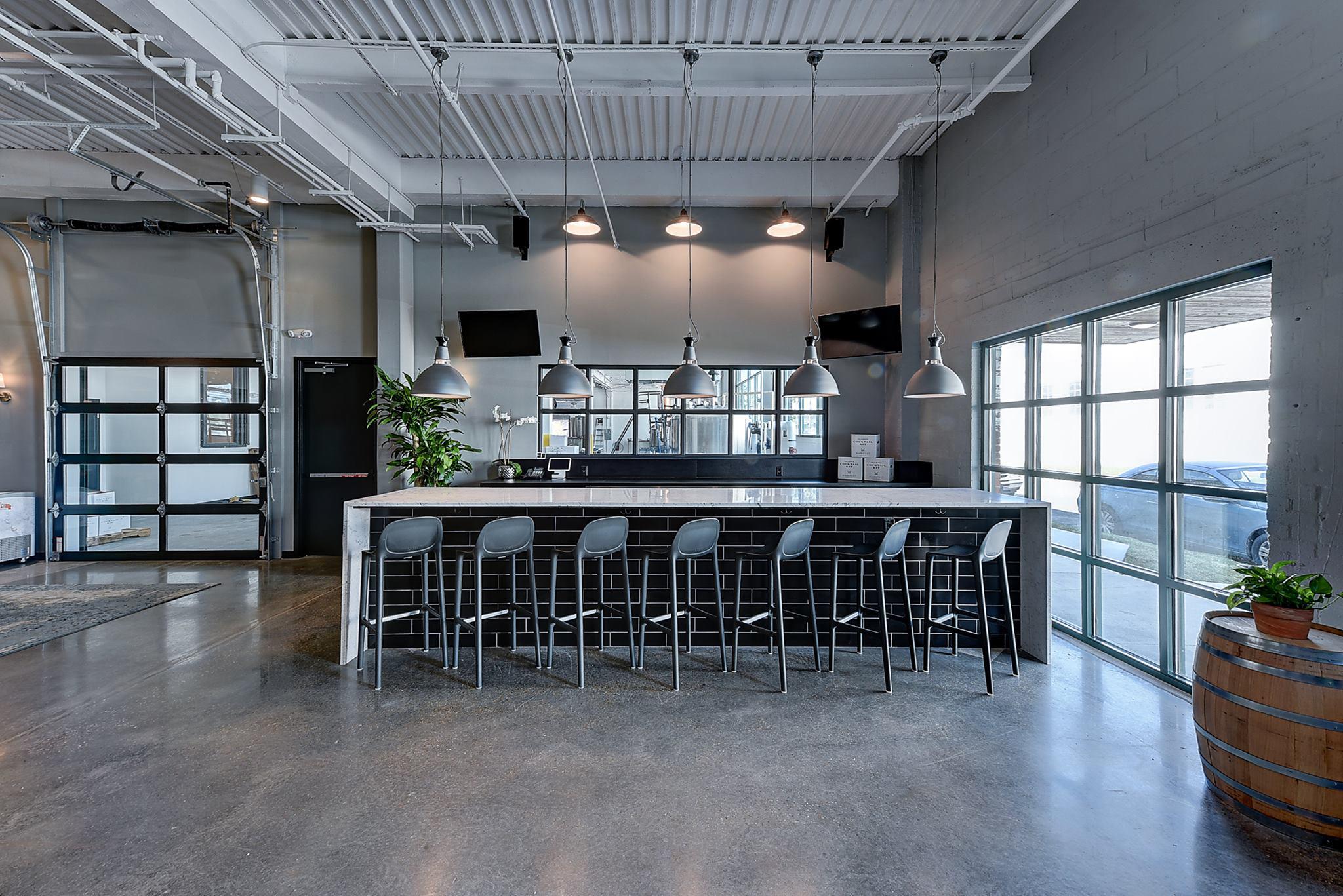 Bier Hall (5,000 sq. ft.) hold numerous receptions, and Riverfront Plaza downtown is a wide-open green space popular with groups. The St. Johns River Taxi can host groups for sunset cruises or river tours. In addition, the North Bank Riverwalk will soon be the site of a decommissioned U.S. Navy Destroyer, the USS Orleck, which will be a museum and an event venue.
Jacksonville opened several new hotels with meeting space last year. On Jacksonville Beach, Margaritaville Beach Hotel has 202 guest rooms, 1,725 sq. ft. of meeting space, Landshark Bar & Grill, a pool and an electric car-charging station. Element Jacksonville Beach has 80 guest rooms, 325 sq. ft. of meeting space, a fitness center and pool, and Residence Inn Jacksonville Downtown offers 135 guest rooms, 650 sq. ft. of meeting space, free breakfast, fitness center and pool.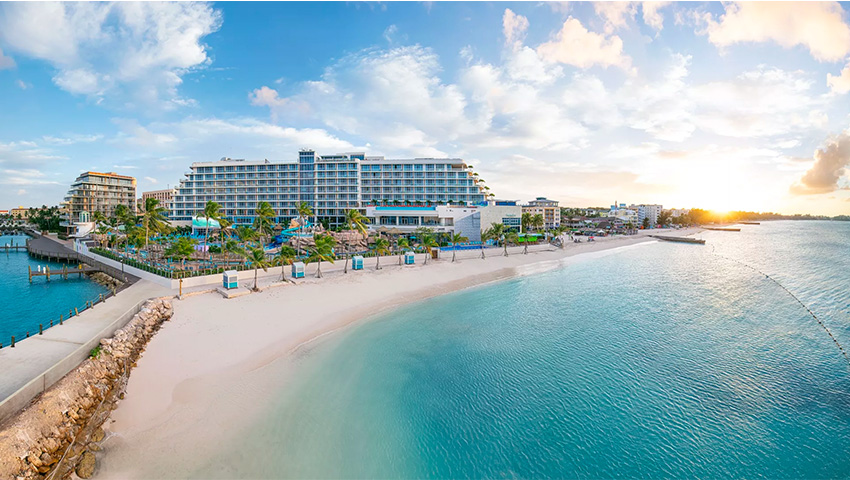 In addition, two new hotels are coming. Springhill Suites Jacksonville Beach Pier broke ground in December; it's scheduled to open next year with 136 guest rooms and meeting space. Also, construction is scheduled to begin this summer on Hilton Hotel at Mayo Clinic Jacksonville, which will open in 2024 with 252 guest rooms and meeting space.  
In February, Hotel Indigo Jacksonville-Deerwood Park completed property-wide renovations, including its 96 guest rooms and 2,100 sq. ft. of event space. In partnership with Norman Studios Silent Film Museum, this hotel hosts the aforementioned "Silent Sundays."  
Forty minutes south of Jacksonville is the colorful town of St. Augustine, America's first settlement, with winding streets and interesting shops and restaurants. Forty miles north is Fort Clinch State park, the site of a well-preserved fortress built in 1847…actually to protect Georgia, not Florida, since there weren't many settlers here then.
Fort Clinch has underground passageways and tunnels, redoubts with cannons and many rooms, such as a quartermaster's storehouse and a jail, that have been perfectly preserved. The fort actually saw service in three different wars, and if you're there on the first weekend of a month, you'll see "soldiers" in drills and marching information.    
Meetings on Amelia Island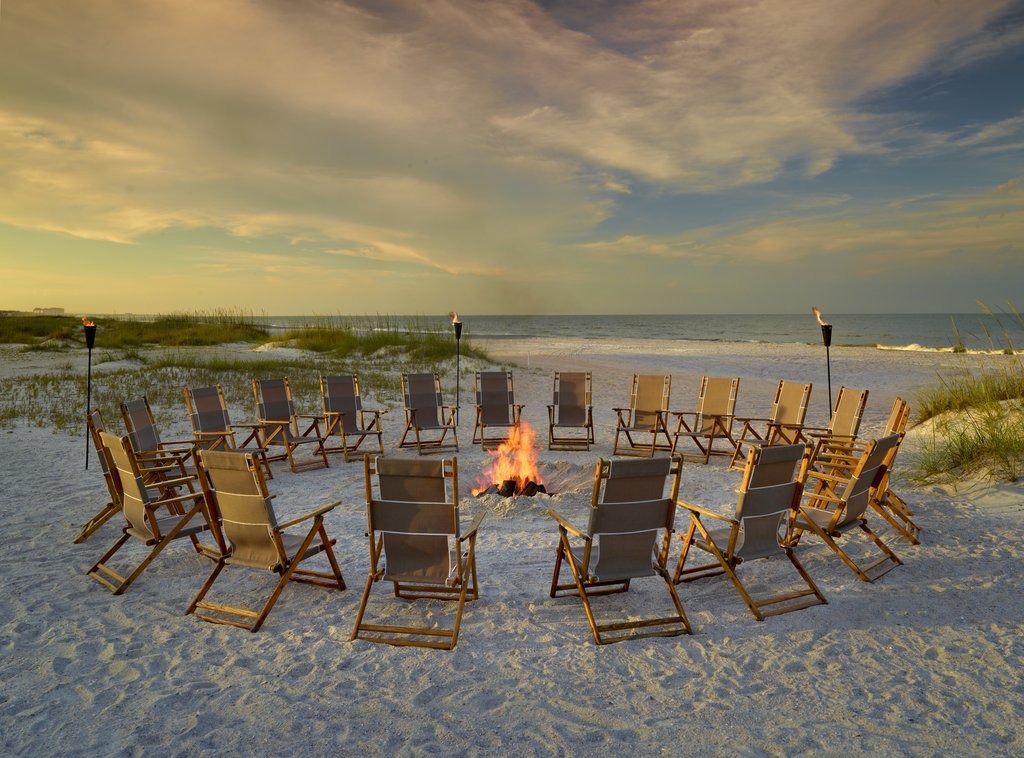 Only 33 miles north of Jacksonville is the sub-tropical island called Amelia, offering excellent meeting facilities amidst lush vegetation and natural beauty.
Amelia Island offers an unspoiled natural setting for meetings and events. It's 13 miles long and two miles wide, with parklands at its northern and southern tips making up nearly 10% of the island. The island is surrounded by the Atlantic Ocean, Intracoastal Waterway, Nassau Sound and Cumberland Sound, and edged with Appalachian-quartz beaches and sand dunes up to 40-feet high.
Here, attendees will find uncrowded beaches, colorful history and ocean air amidst a charming seaport setting. Amelia Island offers a mix of spas, golf, dining, shopping and excellent resorts with meeting spaces…all wrapped up in a colorful combination of island life and Southern hospitality.
The island is only thirty minutes from Jacksonville International Airport, and easily accessible from the first Florida exit on Interstate 95. Local officials like to say that, depending on the size of your group and where you're meeting, you  can pretty much "own the island." When your attendees check in to their hotels, they'll often find dramatic coastal views and dunes right outside their windows. Also, when it's time for dinner, they'll find an interesting culinary scene.
"Amelia Island offers an unspoiled natural setting."
The natural beauty everywhere you look sets the stage for great recreational options, along with non-traditional meeting spaces such as a local brewery or a mini-golf venue overlooking a marina. There's great golf and tennis here; the atmospheric village of Fernandina Beach for shopping and dining; all sorts of kayaking, canoeing and boat trips; and miles of beautiful coastal lands and forested trails.
Amelia Island also has a special program for VIP meetings and Incentive programs called "Flights For Sites," in which meeting planners and event professionals may qualify for reimbursement of airfares or mileage. In addition, there are also special Spousal and Family programs for visiting attendees.
The Ritz-Carlton, Amelia Island has 446 guest rooms in a stunning setting overlooking sand dunes and the ocean, along with 48,000 sq. ft. of meeting/event space indoors and 87,414 sq. ft. outdoors. Here, attendees can choose from among several award-winning restaurants, among them the luxurious dining experience called Salt, an AAA-Five Diamond winner.
Coast restaurant highlights local seafood and Southern cuisine, while Tidewater Grill and Coquina are casual eateries featuring Southern and Low Country specialties. There's also a sushi bar and a lobby bar.    
In addition, The Ritz-Carlton, Amelia Island boasts an excellent spa, a championship golf course, indoor and outdoor pools with direct beach access and private cabanas.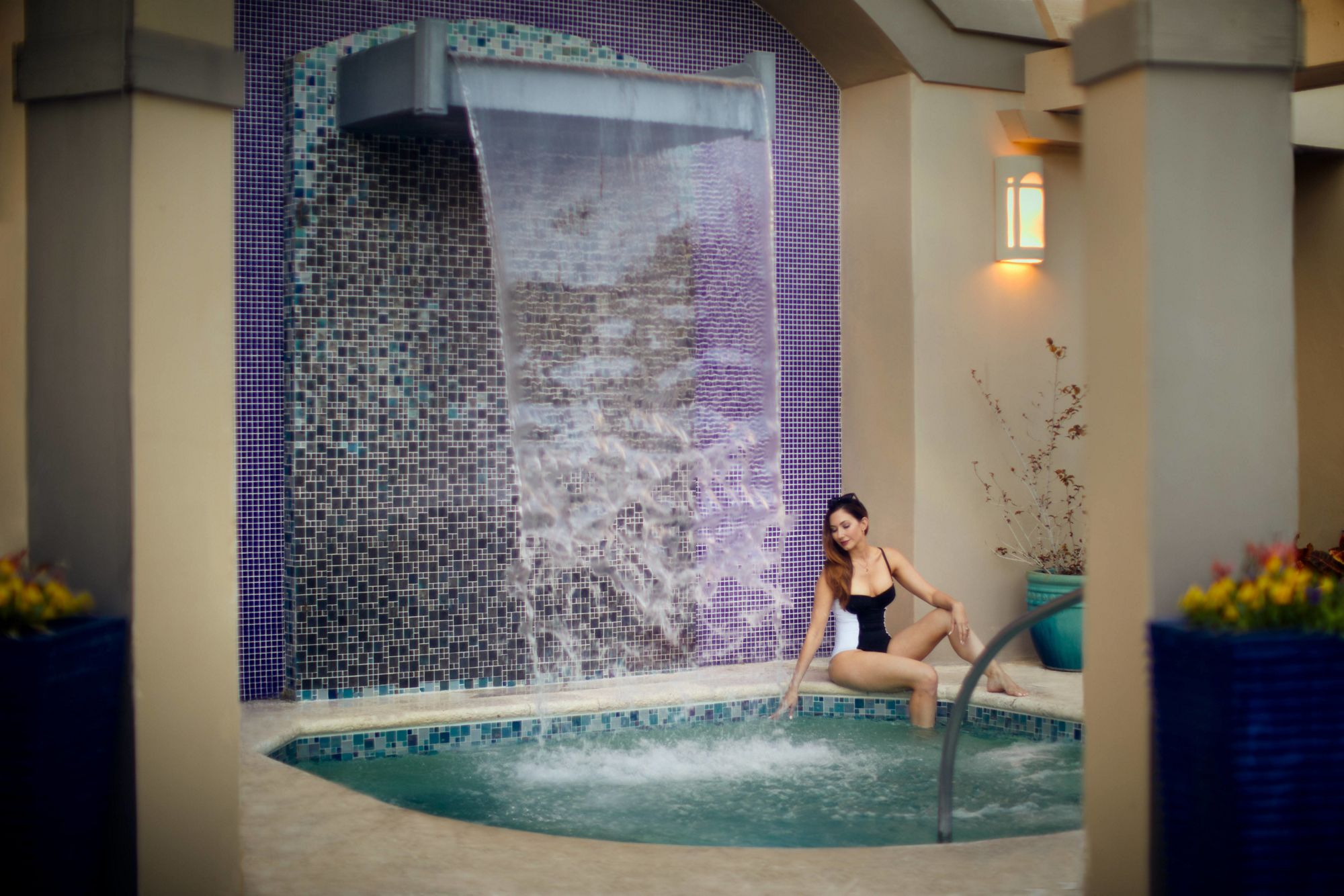 The resort celebrated its 30th birthday last year by renovating all guest rooms and guest-room bathrooms, all meeting spaces, and poolside cabanas, and by introducing two new restaurants, the aforementioned Tidewater Grill and Coquina.
The Omni Amelia Island Resort also sits right on the beach. This resort has 402 guest rooms, 80,000 sq. ft. that includes a Conference Center, nine restaurants and bars, a spa/salon with a Meditation Garden, a fitness center, a Pete Dye golf course, and a tennis program so good that Omni Amelia Island has been named one of the "Top 50 Tennis Resorts In the U.S."
Amelia Island welcomed two new attached hotels in May 2021. Together, Courtyard by Marriott and Springhill Suites offer 240 guest rooms, 6,000 sq. ft. and two restaurants, one of which is poolside.  
Meeting planners who've experienced Amelia Island love the easily-accessible natural playgrounds for attendees, including horseback riding on the shore and kayaking through verdant wetlands.
Tara Morrison, CAE, CMP, is president of Atlanta-based Association Management Executives, Inc. Over the years, she's brought many meetings to the Ritz-Carlton Amelia Island.
"And there are good reasons for that," she says. She brought the annual Summer Meeting of the Georgia Society of Otolaryngology here last July 22-25, with 75 attendees and 30 exhibitors. She says the group really enjoyed the island experience, which helped make for a very successful meeting.
"Many attendees bring their families along because…well, it's the Ritz-Carlton and it's Amelia Island," Morrison says. "Which is the reason I'm coming back this summer with several large medical associations. This resort offers world-class amenities for attendees, along with service and consistency when it comes to meetings. And that's a great combination for planners."
The Amelia Draws Visitors of All Vintages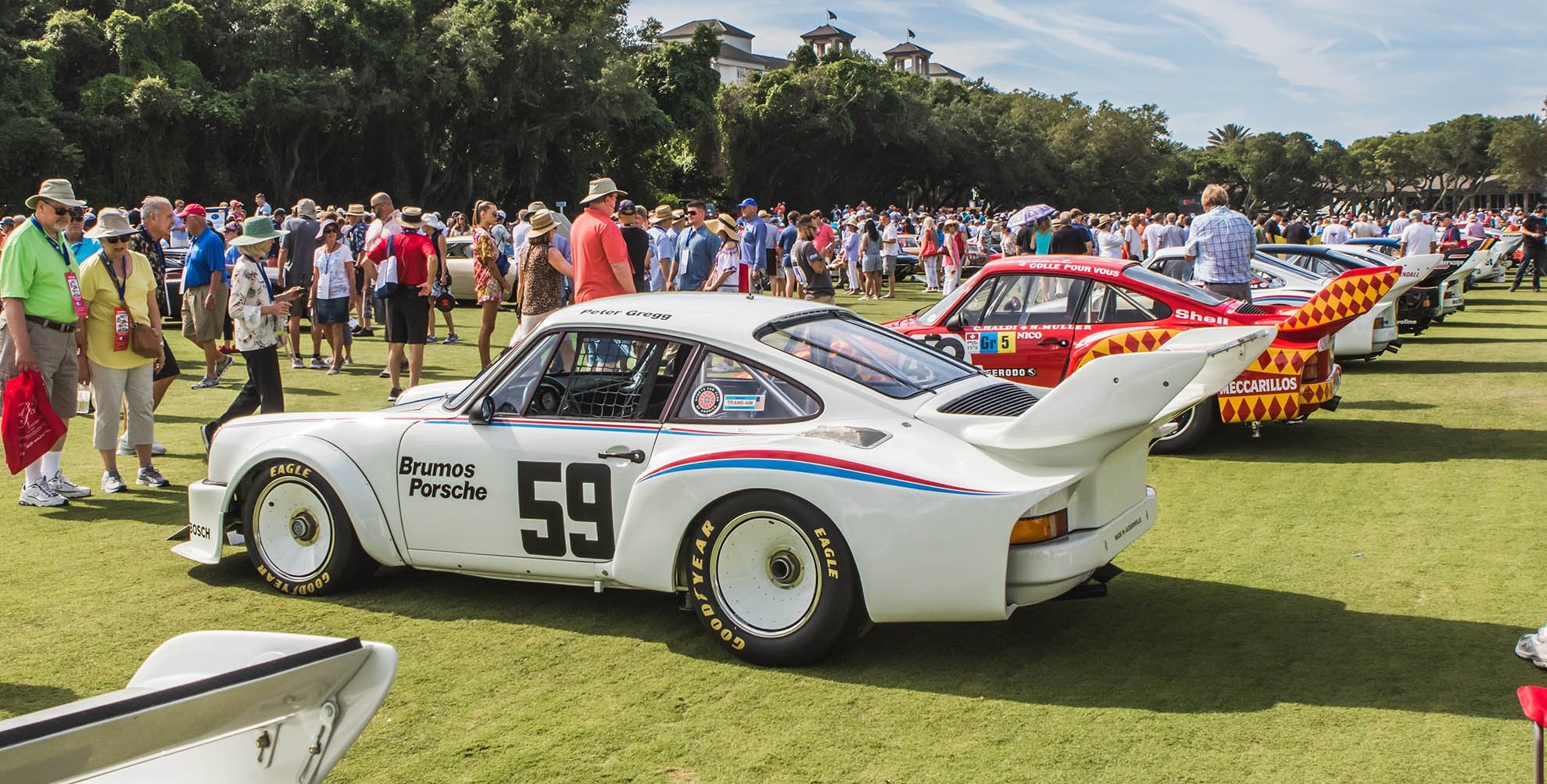 Each March, some 25,000 automobile enthusiasts flood the northeast Florida barrier island of 35,000 people for Amelia Concourse d'Elegance, or "The Amelia" as the world-class car show is known to the faithful. At The Concourse at The Ritz-Carlton and The Golf Club of Amelia Island, historically significant vehicles are displayed and judged based on condition, pedigree and uniqueness. This year, a 1934 Duesenberg Model J Convertible Coupe won Best in Show.
But some more late-model gems were honored at RADwood, a sister event devoted to celebrating the '80s and '90s lifestyle.
And Concourse d'Lemons celebrated the quirky, artistic and resourceful side of car culture.
The event has raised millions of dollars for Community Hospice of Northeast Florida and other charities over the years.
Resources
Amelia Island Tourist Development council
Visit Jacksonville
This article appears in the May 2022 issue.