Ann Arbor, Grand Rapids Offer Myraid Attractive Options for Groups
Grand River and downtown, Grand Rapids

Bordered by four of the five Great Lakes, Michigan features breathtaking landscapes and dynamic cultures driven by people who fuse traditional Midwestern toughness with an innovative spirit. This blend is most evident among residents of Michigan's cities, including two that at first glance seem dramatically different, but have many commonalities.

Lively Ann Arbor features a liberal atmosphere, with free-trade coffee shops, dozens of bookstores, innovative restaurants, brewpubs and more—all marching to the beat of the University of Michigan campus.

"The presence of the University of Michigan means that there are brilliant, creative, innovative minds continually coming into our community and impacting our culture," says Mary Kerr, president and CEO of Destination Ann Arbor.

This makes Ann Arbor an attractive meetings destination for groups seeking an upbeat, stimulating environment that can inspire creative ideas.

Located some 132 miles northwest of Ann Arbor, Grand Rapids is a more conservative city, perhaps best known for its office-furniture manufacturing. But it's also recognized for its innovative spirit—it's one of the pioneers in the farm-to-fork movement and features 20 craft breweries, for instance.

Here's a closer look at these two proud cities in The Great Lakes State and the many attractive options they offer planners.
Ann Arbor
Situated 43 miles west of Detroit, Ann Arbor has carved out its own distinct identity, which not only includes the University of Michigan and the surrounding area, but also an abundance of exciting outdoor activities and world-renowned arts and culture.
"Meeting attendees love Ann Arbor because of the unique, bold culture in our community and the walkable downtown experience," Kerr says. It also features top hotels and other conveniently located meeting venues.
Meeting Spaces Update
Boasting 200 newly revitalized guest rooms and suites, The Kensington Hotel—located next to Briarwood Shopping Mall—features an indoor pool, a dry sauna, a fitness center, a complimentary Viennese coffee bar and a wide array of dining options influenced by American culinary traditions and international cuisine. The 10,000 sq. ft. of meeting space at the boutique property includes the 5,568-square-foot Grande Ballroom.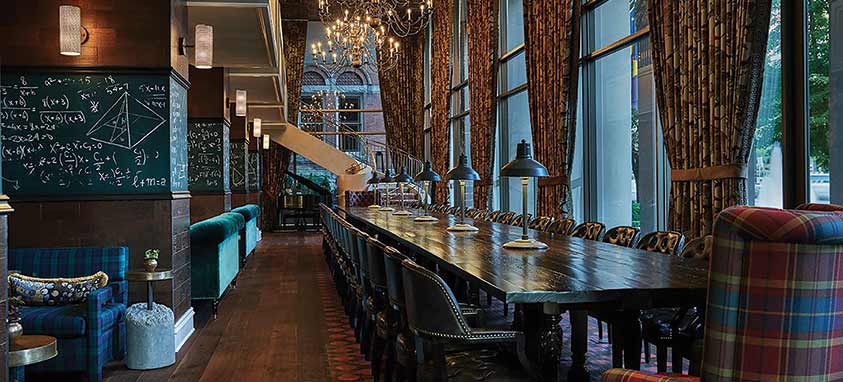 Sheraton Ann Arbor Hotel, located just minutes from downtown, offers 197 spacious guest rooms and suites, two dining options, a fitness center and 19,078 sq. ft. of meeting space, divided among 14 rooms. The 204-room Graduate Ann Arbor embraces the city's lively political history in its art and design. It offers 10,000 sq. ft. of meeting space, including the 2,030-square-foot Regency Ballroom.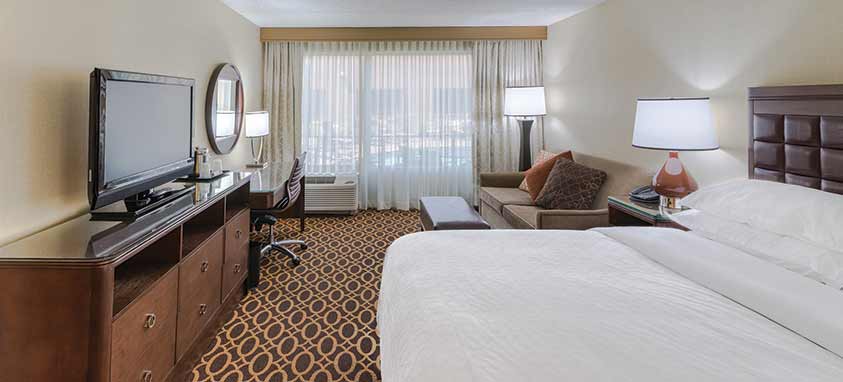 Zingerman's Cornman Farms, a barn event space in the small town of Dexter, which is 15 minutes from Ann Arbor, recently rolled out new experiences for corporate groups. They include farm-fresh culinary experiences with their executive chef as well as activities such as food-tasting tutorials, cooking demonstrations and classes, and games and races. The farm accommodates up to 300 guests for seated events or 400 guests for strolling receptions.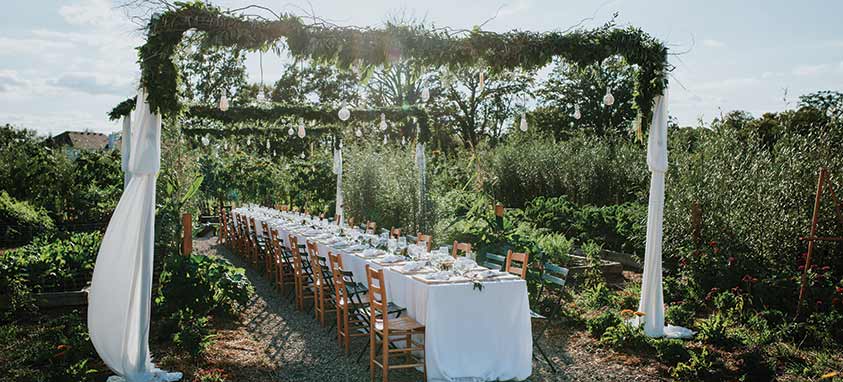 "This particular event space is great for large and small groups, and their acute attention to detail and customer service is second to none," Kerr says.
Food and Beverage Scene
Ann Arbor has a diverse international food scene, with more than 300 restaurants offering everything from Ethiopian cuisine to Eastern European dishes and American classics. Several restaurants cater exclusively to vegans and vegetarians. Local farmers' products are prominently featured on menus throughout the city, and can be purchased at shops that work exclusively with area growers, bakers and producers.
Local culinary mastermind Sava Farah, CEO of SavCo Hospitality, will open a new restaurant in late 2019 or early 2020 in the pastoral community of Dixboro, just minutes from Ann Arbor.
"The space is a historic farmhouse beloved by locals for decades, and the culinary approach will be one of Californian, beachy ambiance and super-fresh, simple cuisine," Kerr says.
Attendees also can enjoy Ann Arbor's cafes, food trucks and farmers markets. And gourmet desserts and hand-crafted ice cream are available just steps away from many parks and public playgrounds.
Craft beer culture is alive and well in Ann Arbor, with brewers specializing in ales, lagers, sours and more. Many breweries also serve unusual food pairings—from vegan poutine to Asian street food. The city also has several cocktail bars in the Main Street area and beyond that include products from the many local distilleries.
Top Attractions for Groups
University of Michigan is closely intertwined with the city in general. Groups enjoy strolling through the campus, with its interesting architecture and vibrant energy. A football game at Michigan Stadium, the largest stadium in the United States and the second-largest in the world, is not to be missed. Known as The Big House, it has an official capacity of 107,601, but has hosted crowds of more than 115,000.
The campus also features award-winning art and archaeology museums as well as top-notch theatrical and musical performance venues. This is also true of the city in general, which has long been known as a creative community. Prominent local, regional and international artists are featured in the city's museums, galleries and performances.
Ann Arbor and the surrounding communities also are known for their interesting, one-of-a-kind retailers. Downtown shops specialize in everything from graphic novels and comics to internationally sourced food and gifts.
Groups seeking physically ambitious activities opt for kayaking, canoeing or stand-up paddleboarding on the Huron River in the warm months, and cross-country skiing, ice skating or snow-shoeing in the colder months. The city of Chelsea, just west of Ann Arbor, has some of the best biking trails in the state and neighboring Yipslanti features hiking trails and golf courses overlooking Ford Lake.
Grand Rapids
Grand Rapids features nationally and internationally recognized leisure options and a meetings infrastructure that rivals that of many larger cities. These are made possible by a strong partnership involving the public, private, nonprofit and philanthropic sectors.
"The partnership is fueled by the innovative, pioneering spirit that moves the city ever-forward in new and dynamic directions," says Mary Manier, director of sales at Experience Grand Rapids. "When you hold your event in Grand Rapids, you benefit from the result of this collaboration."
Meeting Spaces Update
"Grand Rapids offers a wide range of meeting spaces, from a leading-edge convention center in the heart of downtown to dozens of excellent facilities close to tourist, dining and shopping spots," Manier says.
Nestled beside the Grand River, DeVos Place offers a unique combination of meeting and exhibition space. The downtown convention center features a 162,000-square-foot, column-free exhibit hall, 40,000-square-foot ballroom and 32,000 sq. ft. of additional meeting space.
Embassy Suites by Hilton Grand Rapids Downtown is just two blocks from DeVos Place and Michigan Street medical mile. The seven-story, 250-room hotel overlooks the Grand River and provides 5,786 sq. ft. of meeting space.
Hyatt Place Grand Rapids, a 12-story hotel with 160 rooms, will occupy one of the twin towers being built in the middle of downtown's entertainment district. Scheduled to open in mid-2019, it will offer 1,551 sq. ft. of meeting space, divided among three rooms.
A 164-room Canopy by Hilton hotel is part of downtown's Studio Park development, which will also include a nine-screen movie complex, 250 residential units, 40,000 sq. ft. of retail space and office space. Scheduled to open in summer 2020, Canopy—described as a "neighborhood centric lifestyle hotel"—will have 3,000 sq. ft. of meeting space.
Food and Beverage Scene
Grand Rapids restaurants were sourcing fresh fruits, vegetables, meats and dairy products from local farmers long before farm-to-fork became a trend. This accounts for the abundance of locally owned restaurants.
Noto's Old World Italian Dining & Banquet/Conference Facility features excellent food and 19,859 sq. ft. of meeting space. Its authentic Italian wine cellar, which offers eight tables, features more than 900 varieties of Italian wine, along with European-style dining using seasonal ingredients and customized for groups based on attendees' dietary restrictions.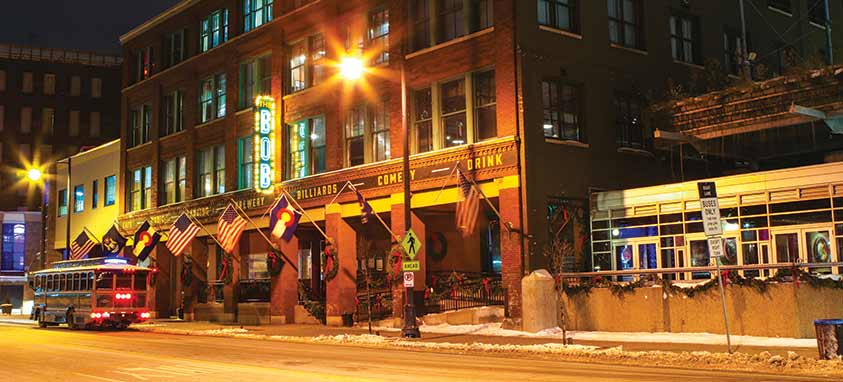 A multifaceted, downtown entertainment center and restaurant complex, The B.O.B. features five restaurants, a micro-brewery, a night club, a comedy club, a 2,500-bottle cellar, billiards and private rooms seating up to 500.
Mojo's Dueling Piano Bar and Restaurant, which can accommodate up to 450 for private gatherings, features a full-service menu, including a variety of entrees, such as steak, chicken, pasta and shrimp.
Featuring upscale food and a fun atmosphere, San Chez Bistro specializes in Tapas cuisine from Spain and Latin America. Meals are served family style at San Chez, which provides 6,750 sq. ft. of meeting space.
Top Attractions for Groups
Grand Rapids Art Museum (GRAM) includes more than 5,000 works of art, including American and European 19th- and 20th-century painting and sculpture, as well as more than 3,000 works on paper. GRAM is also internationally renowned for its distinguished design and LEED Gold-certified status. It also provides two rentable meeting areas, with 4,322 sq. ft. and 3,225 sq. ft., respectively.
John Ball Zoo is an urban park located on the west side of the city, and as home to more than 1,800 animals, it is a significant regional attraction. It also offers a tram ride up to the second highest ridge in Grand Rapids, a 600-foot zipline adventure over the zoo, the Sky Trail Ropes Course and camel rides. The zoo's Bissell Tree House, which provides a relaxing environment and stunning views, offers 3,100 sq. ft. for group rental.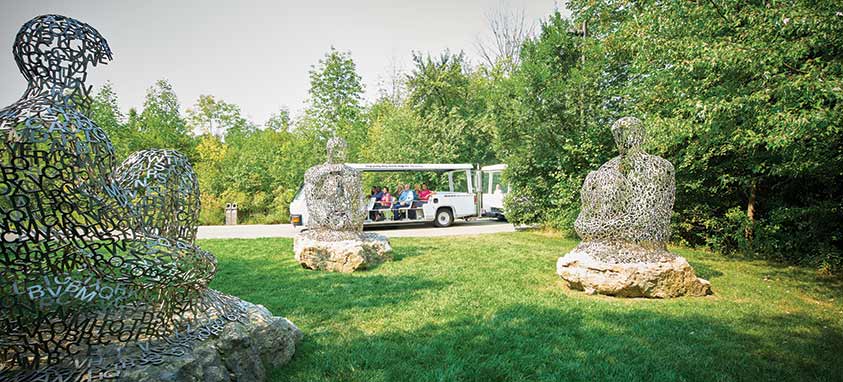 The 158-acre Frederik Meijer Gardens & Sculpture Park, located just minutes from downtown, is one of the world's 100 most-visited art museums and one of Delta Sky Magazine's Top 30 Must-See Museums on the planet. The 132-acre haven features acclaimed masterpieces that integrate horticulture and sculpture, as well as 137,545 sq. ft. of rentable meeting space.
Ann Arbor Gets Even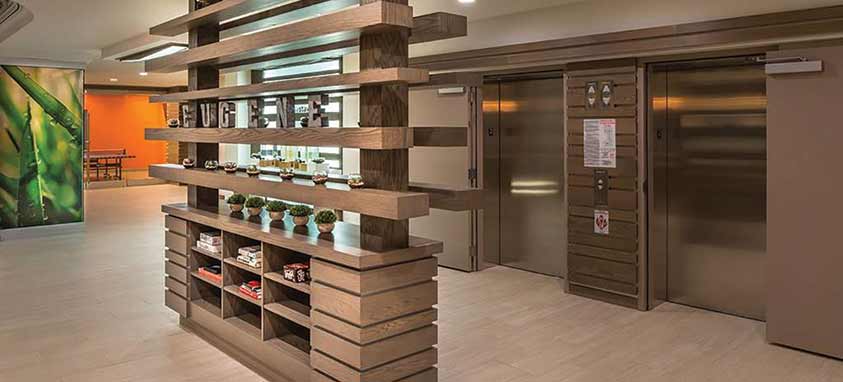 Ann Arbor has been buzzing about the scheduled opening of the city's first Even hotel this year. The modern brand is a great fit for the city, with its emphasis on health and wellness.
The 111-room property will emerge from a renovation of the space off Interstate 94, near the University of Michigan campus, that housed a Holiday Inn Express & Suites.
"It will be really exciting," says Mary Kerr, president and CEO of Destination Ann Arbor. "They're planning a 5K to celebrate and get the word out about the new look and feel of the hotel. New amenities there will include a world-class gym with three workout zones, fitness clothing, laundry services, in-room fitness zones and personal exercise equipment, simple and natural food and beverage options, free Wi-Fi in guest rooms, as well as multimedia ports for a variety of devices and lots more."
Other features will include a business center, an indoor pool and spa, an outdoor garden and patio, and 2,432 sq. ft. of meeting space, divided among four rooms.
The Even Hotels branch was launched in 2012, and is billed as "the hotel industry's first and only hotel brand created with wellness at its core." The hotels empower guests to maintain their wellness routine while on the road by providing many options.
Smart Meetings Related Posts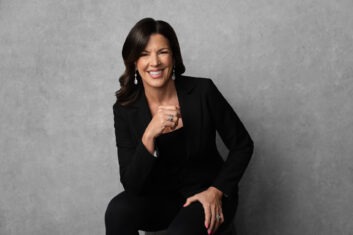 The 2nd annual Smart Meetings Catalyst Awards celebrates the agents of change who propel the meetings industry forward. Take a look at this year's winners!