Cape Cod
Groups Have Ample Opportunities in Boston, Cape Cod and Springfield
When planners contemplate bringing their group to Massachusetts, they typically focus on Boston—and for good reason. The capital and largest city in the state, it not only boasts all the features of a great city—including top hotels, restaurants and attractions—but does it in its own inimitable style, weaving fascinating historical tradition with highly imaginative modernization.
"Boston is constantly changing and evolving," says Lisa Deveney, vice president of destination services for Greater Boston Convention & Visitors Bureau. "Many groups that meet here have record-breaking attendance, which is great for their organization and for our destination."
More: Marriott Thrives from Boston's 3-2-1 Connect
Boston is by no means the whole show, however: The Bay State boasts other outstanding destinations for groups that offer a much different setting and their own unique features. Cape Cod, located 70 miles from Boston, is a large, curved peninsula that serves up miles of beaches, restful resort towns, plenty of art and antique shopping, soothing hotels and meeting spaces—and delectable food venues, including lobster and clam shacks.
Springfield, situated in the Pioneer Valley 90 miles west of Boston, is a more affordable alternative with lots of green space and a diverse cultural mix. Residents proudly point to its innovative history: Known as The City of Firsts, it is the birthplace of basketball and was the home of one of the first commercial radio stations. Springfield also debuted the first American English dictionary, use of interchangeable parts and the assembly line in manufacturing, American horseless car, vulcanized rubber, gasoline-powered car and American motorcycle company.
Groups that meet in Boston, Cape Cod or Springfield have plenty of opportunities to experience their uniqueness, ranging from culinary experiences to outdoor adventures. Here's a look at some of the top options.
Boston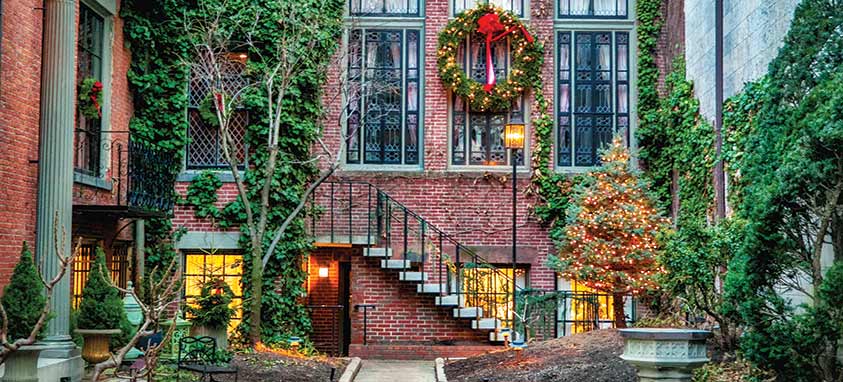 Boston is one of America's oldest cities and is essentially one huge outdoor history museum: Groups can hardly walk a step over its cobblestone streets without running into some historic site. The 2.5-mile Freedom Trail winds its way around the city, connecting 16 historically significant places—including museums, churches, meeting houses, burying grounds, parks, a ship and historic markers—that tell the story of the American Revolution and beyond. A variety of official historic site visits and walking tours of the trail are available to groups.
"Boston is a small large city," Deveney says. "We are a city of neighborhoods, showcasing a variety of cultures, ages and traditions. We are a city of traditions and firsts—subway system, public library and public school—and a city of champions, with the Red Sox, Patriots and Celtics."
Hyper-Local Attractions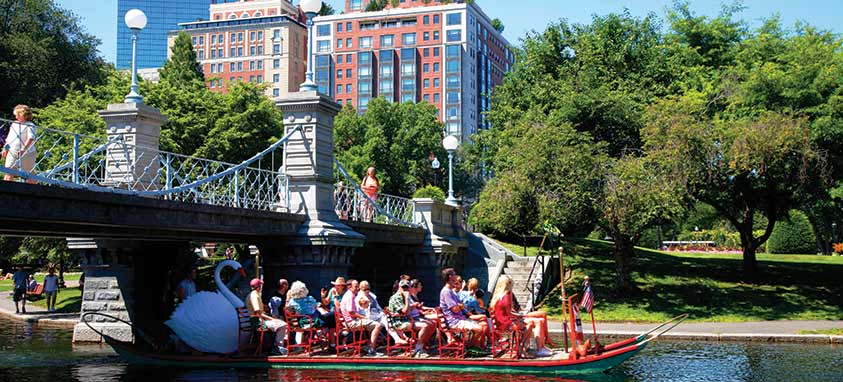 The Beacon Hill neighborhood, a protected historic district, was named after a beacon that once stood high on the hill to warn locals about invasions. It is home to Massachusetts State House and many historical landmarks, including Boston African American National Historic Site, which contains 15 pre-Civil War structures related to the history of Boston's 19th-century African-American community. Beacon Hill's architecture and layout reflect old Colonial Boston: Brick-row houses feature ornate doors and decorative iron work, and the narrow streets are lined with brick sidewalks and gas lamps. Charles Street features antique shops and a variety of restaurants.
The landscaped, 24-acre Boston Public Garden, established in 1837, was the first public botanical garden in the United States. The garden contains manicured paths, a 4-acre pond with a variety of birds and the famous Make Way for Ducklings statues.
One way for attendees to immerse themselves in Boston is to attend one of its world-renowned, signature annual events.
The huge St. Patrick's Day Parade in South Boston takes center stage on the Sunday closest to March 17th, attracting up to 1 million spectators. Groups can enjoy the colorful floats, Irish and American pipe and drum bands, and enthusiastic crowds.
"The Boston Marathon in April, the Head of Charles Regatta in October and the St. Patrick's Day parade in March all allow those from out of town to experience the spirit and pride that Bostonians carry with them daily," Deveney says.
Billed as "the marathon that all other marathons are measured by," the Boston Marathon is the world's oldest annual marathon. Some of the most famous viewing spots are Wellesley Scream Tunnel, just before halfway; Heartbreak Hill in Newton, around Boston College; and the final stretch along Boylston Street.
Since its inception in 1965, the Head of the Charles Regatta has attracted hundreds of thousands of rowers to the banks of Charles River. It's the world's largest two-day rowing event, with more than 55 races involving almost 2,000 boats.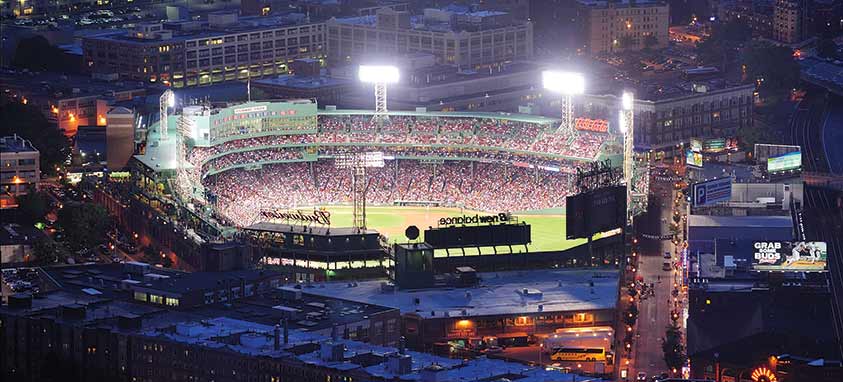 It's no coincidence that two sporting events—the marathon and regatta—are among Boston's leading annual attractions. Bostonians love sports, as also seen in the ever-loyal fans of the MLB Boston Red Sox, NBA Boston Celtics, NHL Boston Bruins and NFL New England Patriots. Groups can feel the passion while attending games at the Red Sox's legendary Fenway Park and the Celtics' and Bruins' TD Garden, often called Boston Garden or simply The Garden. Group tours of Fenway can be arranged and space for up to 20,000 people can be rented. TD Garden can host events for up to 15,000 people.
The Tea Party Ships & Museum on Fort Point Channel is an interactive, high-tech museum that sits on a barge in the water. Groups of up to 250 can take tours on restored tea ships and view an interactive documentary that immerses them into the events that led up to the American Revolution.
Boston's Innovation District, located in the South Boston Waterfront area, is a stimulating place for forward-thinking groups to visit. Companies and buildings in the district have developed new strategies, models and products, often while sharing work space and collaborating.
Top Hotels and Meeting Spaces
Boston has a great variety of meeting spaces, offering styles, sizes and price points to fit any group.
New on the scene is the AAA Four Diamond-rated Envoy Hotel a 136-room boutique property in the Innovation District. Actually, the hotel's bold interiors 2018and easy style contrast with the city's New England traditions, but they blend in with the rapidly transforming neighborhood. Its Outlook Kitchen offers water views, trendy cocktails and local fare. The stunning Lookout Rooftop is a beacon for the new frontier.
The first Forbes Five Star urban gaming resort in the United States, Encore Boston Harbor, is scheduled to open in the second quarter of 2019. It will boast 671 guest rooms, 13 restaurants, 200,000 sq. ft. of gaming space and 50,000 sq. ft. of meeting and convention space.
Heading the list of meeting spaces is Boston Convention & Exhibition Center, with 516,000 sq. ft. of contiguous exhibition space, a 40,020-square-foot grand ballroom and 82 meeting rooms. The adjacent Lawn on D contains a 2.7-acre outdoor playground for nontraditional events and two pavilions.
The Langham, Boston offers 317 guest rooms overlooking Post Office Square, the Financial District and the city skyline. The property also features Bond fine-dining restaurant and lounge for private events and meetings and 10,000 sq. ft. of adaptable function space.
Boston Harbor Hotel provides 232 guest rooms, all of which offer striking views of the Boston cityscape or the waterfront and harbor. The property also has more than 20,000 sq. ft. of waterfront function space, including the 5,488-square-foot Wharf Room, with 19-foot ceilings, glittering chandeliers and floor-to-ceiling windows.
Boasting the largest ballroom in Boston—the 23,436-square-foot grand ballroom—Boston Marriott Copley Place is in the heart of the city and offers 1,144 guest rooms and 61,085 sq. ft. of meeting space.
Other leading hotels are Seaport Hotel & World Trade Center (428 guest rooms, 180,000 sq. ft. of meeting space), Boston Park Plaza Hotel & Towers (1,060 guest rooms, 55,000 sq. ft.) and Sheraton Boston Hotel (1,220 guest rooms, 71,072 sq. ft.).
Cape Cod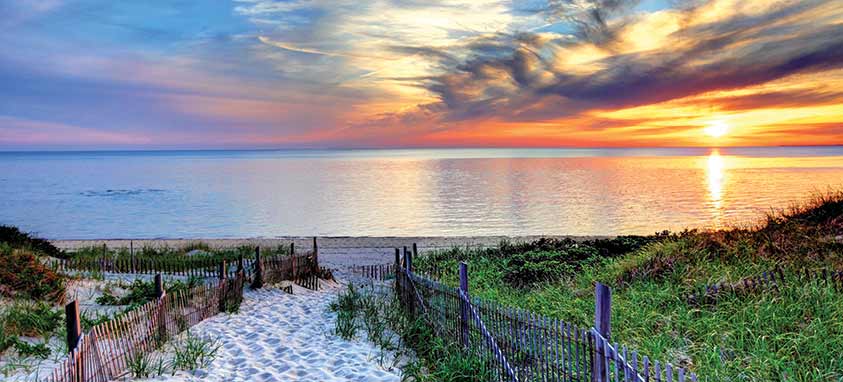 The New England coast boasts many capes, but when anyone there mentions "the Cape," they're almost certainly referring to Cape Cod, a hook-shaped peninsula that offers a relaxed, casual air to groups. It contains 15 towns, each of which offers unique character and different landscapes. Nearly the entire East coast of Cape Cod, a stretch of about 40 miles, is protected as Cape Cod National Seashore, which has remained almost unchanged since Henry David Thoreau walked its sands.
"Cape Cod has a rich and highly diverse culture that extends much more than you read in history books," says Patti Lloyd, vice president of sales for Cape Cod Chamber of Commerce. "[This includes everything from] the traditional architecture, lighthouses and small beach-side villages to discovering the arts, music and religious history associated with Cape Cod."
Attractions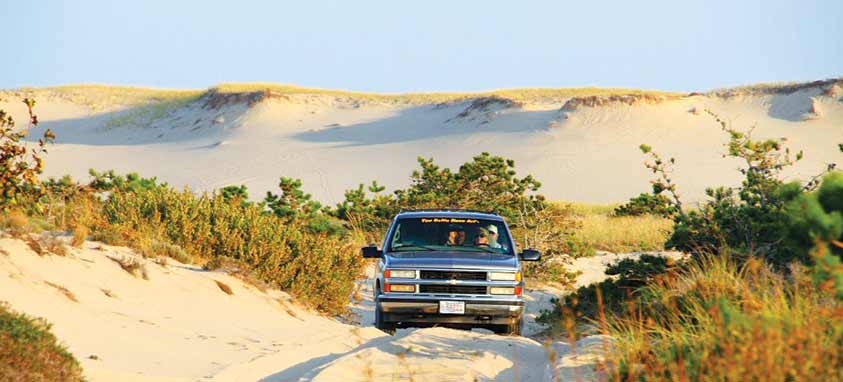 The first people to settle on Cape Cod were members of the Native American Wampanoag Nation. A museum dedicated to the tribe, Mashpee Wampanoag Museum, contains ancient artifacts and other heirlooms—including tools, baskets, hunting and fishing implements, domestic utensils and weapons—that provide a chronological commentary on life among the Wampanoag for thousands of years.
Among the leading group activities on Cape Cod are boat trips to spot whales and other sea life—or just to get a view from the sea. From mid-April through October, boat tours leave frequently from MacMillan Wharf in Provincetown on whale watching excursions to Stellwagen Bank Marine Sanctuary. Naturalists on board help passengers observe finback, humpback and minke whales on tours lasting 2 1/2 to four hours. Similar whale-watching cruises leave from Hyannis and Barnstable harbors.
For a truly hyper-local outdoor activity on Cape Cod, groups can visit a cranberry bog. Leo and Andrea Cakounes operate the largest organic cranberry bog there—located in Harwich—and daily tours are offered seasonally.
Based in Provincetown, Art's Dune Tours travel through majestic dunes where guides point out the "dune shacks" where famous artists and writers such as Eugene O'Neill and Harry Kemp were inspired to create their works. Trucks that seat up to eight are used for the tours, and groups can rent the entire fleet of six trucks while enjoying a private, customized experience that can include a clam bake, barbecue chicken dinner, vegetarian sushi or seafood sushi.
Woods Hole Oceanographic Institution in Falmouth is a private, nonprofit research and higher education facility dedicated to the study of marine science and engineering. Groups can enjoy features such as guided tours, chats with ocean science and engineering experts, and the sea-life Splash Lab.
The Sandwich Glass Museum announced that it "relit the fires in Sandwich" with a glass furnace for hourly glass-making presentations and new exhibits to better tell the story of the glass industry there. Groups can feel the heat from the glory hole on their faces as they watch a glassblower turn and twist the hot glass into wonderful forms. Special events are offered, and group rates are available.
Truro Vineyards in North Truro pioneered the art of grape growing on Cape Cod, and its vinifera vineyard produces wine with intense flavor and lush varietal character. Groups can enjoy private tastings and tours, and visit the gift shop in Truro's restored 1830s farmhouse.
Edward Gorey House in Yarmouth Point celebrates and preserves the life and works of the eccentric American author, illustrator, playwright and set designer. The house, also known as Elephant House, is where Gorey lived and worked from 1986 until his death in 2000. Group tours and a scavenger hunt are offered.
The island of Martha's Vineyard, just 5 miles south of Cape Cod, can be accessed by car-and- passenger ferries from Woods Hole on Cape Cod. It has six small towns, each with its own unique character, and miles of beaches, some of which lie beneath high bluffs. It is more varied and rolling in its landscapes than either Nantucket or Cape Cod.
Located about 30 miles south of Cape Cod, Nantucket is a tiny, isolated island with dune-backed beaches and unpainted cedar-shingled buildings. The town of Nantucket features wharves and cobblestoned streets lined with restaurants and high-end boutiques. The town's Whaling Museum recounts the island's importance as a 19th-century whaling hub. Tours and private events can be arranged.
Meeting Spaces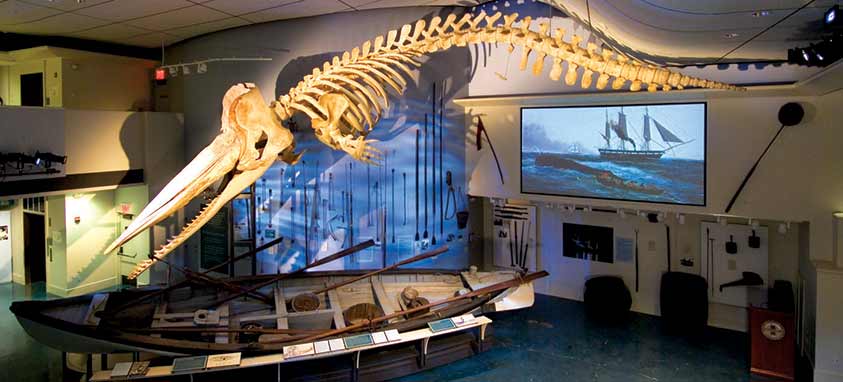 The Sea View in Dennis Port, which opened in spring 2007, is a thoroughly modern facility designed in the architectural tradition of Cape Cod. Signature features include the two-story grand foyer, with a picturesque staircase, a chandelier and more than 5,000 sq. ft. of elegant interior space, including the large Banquet Room, a lounge with 29-foot mahogany bar and an upstairs space that is perfect for brunches.
The Lighthouse Inn in Dennis is situated along the shore of Nantucket Sound. It provides complete seclusion and relaxation with the convenience of a location central to all points of interest on beautiful Cape Cod. An 80-room country inn complex on 9 oceanfront acres, Lighthouse Inn offers a private sandy beach, heated swimming pool, tennis, shuffleboard, volleyball and basketball. It has 18,000 sq. ft. of meeting space.
Nestled in the heart of the historic village of Sandwich, Daniel Webster Inn & Spa has offered Cape Cod lodging for more than 300 years. The 48-room boutique inn features the warm, colonial elegance of a small Cape Cod inn with all the amenities you would expect of a luxury resort.
Overlooking Provincetown Harbor, Lobster Pot has two dining rooms and features seafood, Portuguese specialties, steaks, poultry, and vegetarian and light fare. Customized group meals can be arranged.
Springfield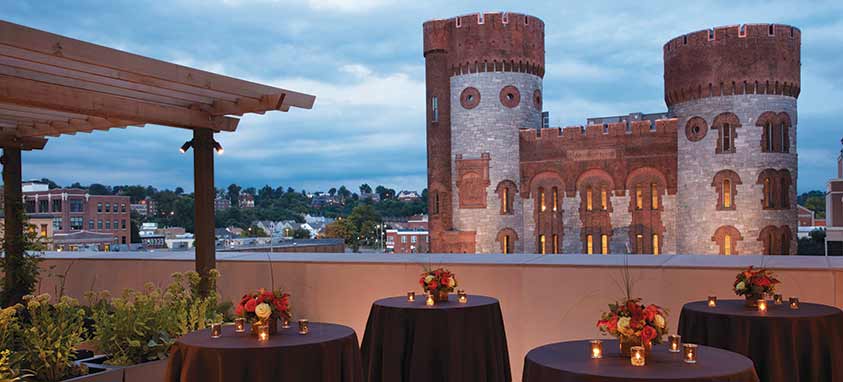 In addition to being known as The City of Firsts, Springfield has been nicknamed The City of Homes because of its abundance of historic and contemporary housing. And in addition to its rich heritage, the Western Massachusetts city is decidedly contemporary: A clear sign of its development was the opening of the 250-room MGM Springfield in August.
"MGM Springfield has brought a great deal of awareness to the market and provides a variety of amenities new to the city," says Alicia Szenda, director of sales for Greater Springfield Convention & Visitors Bureau. It has also spurred additional hotel development in and around the downtown corridor.
Attractions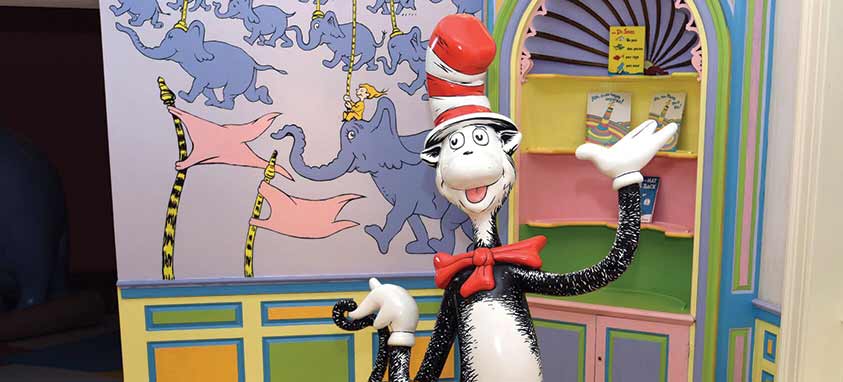 One of Springfield's signature attractions, Naismith Memorial Basketball Hall of Fame, which will celebrate its 60th anniversary next year, is home to more than 300 inductees and more than 40,000 sq. ft. of basketball history. It's located on the picturesque banks of the Connecticut River, and features hundreds of interactive exhibits, along with skills challenges, live clinics and shooting contests. It provides 80,000 sq. ft. of flexible function space, including Center Court, which can transform into a grand ballroom, as well a state-of-the art, 200-seat amphitheater.
The adjacent Dr. Seuss Memorial Sculpture Garden features depictions of Dr. Seuss characters created by sculptor Lark Grey Dimond-Cates, step-daughter of Theodor Geisel, who wrote under the pen name Dr. Seuss. Springfield is also home to The Amazing World of Dr. Seuss Museum, which honors Geisel, who was born in Springfield, and included hands-on activities for groups. Both the museum and garden offer group tours and can be rented.
Forest Park contributes to The City of Firsts with its public, municipal swimming pool, the initial one in the United States. The park also is one of the largest urban, municipal parks in the United States, covering 735 acres. Overlooking the Connecticut River, it features a zoo, aquatic gardens, an outdoor amphitheater as well as winding wooded trails and expansive views. It provides a welcomed change of pace for groups meeting in the area.
Groups can also get a feel for Springfield's uniqueness by attending Springfield Jazz & Roots, an annual celebration that brings roughly 10,000 people together in the heart of the city. The internationally heralded festival has become a powerful expression of civic pride, uniting the area's diverse cultural communities through music, arts, education and revelry.
Noble & Cooley Drum Co., located in Granville, 22 miles west of Springfield, has been creating hand-crafted drums since 1854. Its wood is and always has been harvested locally. Groups can visit the on-site Noble & Cooley Center for Historic Preservation, a museum that was founded to preserve and incorporate the rich history of Granville and the surrounding areas. Groups can participate in the tours offered on the second and fourth Sundays of each month as well as in the special Build a Drum tour, which includes a cord-and-ear drum kit and instructions on how to string your own drum.
Heart of the Commonwealth
Name Massachusetts' second-largest city. Here are a few hints. It's where you can admire Paul Revere's silver collection and the first book ever printed in America. And enjoy a concert or play in one of North America's top four concert halls. The city is Worcester, known because of its central location in the state as Heart of the Commonwealth. What it may lack in name recognition, it more than makes up for in a distinct character and attractions.
So that you know, Worcester Art Museum houses the Revere silver, and the city's American Antiquarian Society preserves the revered Bay Psalm Book. On Main Street, Mechanics Hall was originally dedicated to developing manufacturing skills, especially in the milling industry that made the city rich, but the 1857 Renaissance Revival building has been a performing arts center since 1977; it also hosts events.
The city's mood is perennially lively, due in no small measure to the 10 colleges and universities within its borders—with a combined enrollment of more than 35,000 students. Groups will likely rub shoulders with some of them in the lively local craft brew scene that is led by award-winning Wormtown Brewery.
Several festivals are hosted by the city annually, including Worcester Music Festival, the oldest music festival in the United States. The St. Patrick's Day Parade is second only to Boston's.
The largest meeting space is DCU Center, an arena and convention complex with 100,310 sq. ft. of exhibit space, 23,636 sq. ft. in 18 meeting rooms, a 12,144-square-foot ballroom (largest in central Massachusetts) and a 14,805-seat arena. Unique local venues for events include Medieval Great Hall, Tuckerman Hall and Worcester Historical Museum.
Hotels are headlined by Beechwood Hotel, the only AAA Four Diamond hotel in central Massachusetts, with its new destination restaurant, Sonoma, plus 73 spacious guest rooms and more than 13,000 sq. ft. of meeting space; AC Hotel Worchester (170 rooms and 8,000 sq. ft.); and Hilton Garden Inn Worchester (199 rooms and 3,000 sq. ft.).
Meeting Spaces
MGM Springfield, a 2 million-square-foot complex, features a 125,000-square-foot casino, a spa, a movie theater, shops and restaurants by chefs Michael Mina and Meghan Gill, a Hell's Kitchen winner. It also includes a hotel with 252 guest rooms and 39,906 sq. ft. of meeting space.
"MGM also boasts a great deal of nods to Springfield throughout the facility," Szenda says. "From Seuss-like light fixtures to Emily Dickinson quotes and typography from Merriam-Webster on the hotel walls and custom carpeting with reproductions of vintage bus schedules, MGM truly has a great deal of Springfield throughout the property."
MassMutual Center, a multipurpose arena and convention center located downtown, provides 40,000 sq. ft. of contiguous meeting space, a 15,000-square-foot grand ballroom, eight meeting rooms spread across 24,500 sq. ft. and a recently updated 8,000-seat arena.
Located in the heart of the city, Sheraton Springfield Monarch Place Hotel offers 325 guest rooms, two restaurants, an indoor pool and 33,213 sq. ft. of meeting space. The 265-room Tower Square Hotel Springfield features unique artwork, a restaurant, 15,000 sq. ft. of indoor event space (including 16 meeting rooms) and 10,000 sq. ft. of outdoor space.
Top Places to Taste the Destinations
One of the best ways for groups to immerse themselves in Massachusetts is by enjoying food and drink. Here are some of the best places in the three locations.
Boston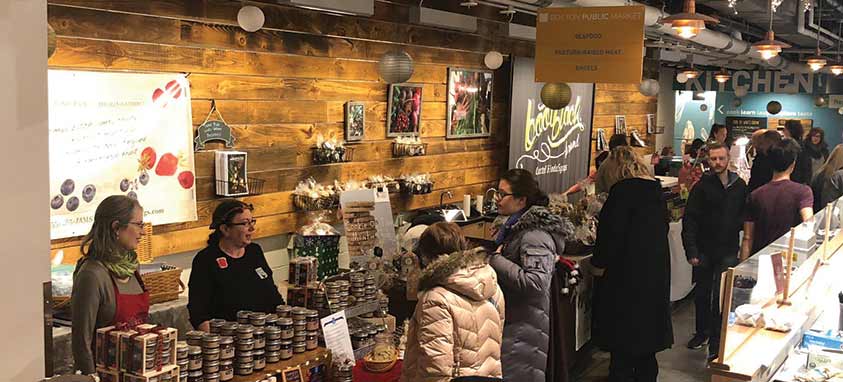 Boston Public Market (pictured right) is an indoor, year-round market offering fresh, locally sourced food from more than 35 New England farmers, fishermen and food purveyors, including produce, meat, eggs, seafood, bread, flowers and prepared foods.
Boston is a foodies' city, with local seafood specialties such as the "sacred cod," fresh steamed lobster, oysters on the half-shell and thick, creamy chowder, all particularly abundant in Seaport District, as well as delectable pasta in the North End and a variety of Asian dishes in Chinatown. Trendy fusion restaurants draw on all these influences to offer contemporary cuisine that is uniquely Boston.
Two places of note are Union Oyster House and Durgin Park, the oldest and third-oldest restaurants in the United States, respectively. Located on the Freedom Trail, near Faneuil Hall, Union Oyster House is a seafood restaurant that sits in a building dating back to pre-Revolutionary days. Private function rooms and private dining rooms are available, and up to 100 people can be accommodated.
Durgin Park, established in 1827, serves classic New England chowders, Indian puddings, Boston baked beans, aged prime rib, steaks, shanks, the freshest seafood dinners, pastas and sandwiches. Private gatherings with more than 100 people can be arranged.
Cape Cod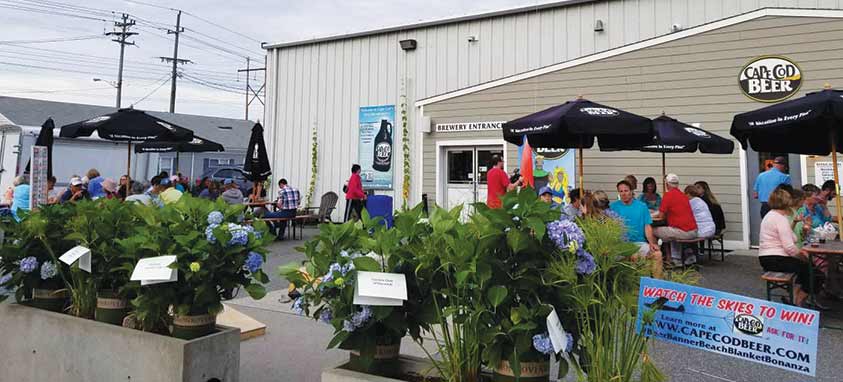 Ideal for groups, Tugboats serves acclaimed seafood dishes at affordable prices. It's located in Yarmouth, overlooking Hyannis Harbor. It's open in the spring and summer, when diners can enjoy fabulous sunset views.
Cape Cod Beer (pictured right) in Hyannis has become a favorite among groups. "It's a community-focused brewery offering daily tours and tastings, and a shop with gifts and growlers to go and lots of unique events year-round," Lloyd says.
It is available for group events, and accommodates 75–100 people inside and 50–75 outside in the beer garden tent from May through October.
Captain Linnell House restaurant in Orleans is housed in a stately historic house with fireplaces and surrounding gardens. It features high-end American cuisine—including seafood specialties—and is available for private events.
Springfield
Storrowton Tavern, a landmark area restaurant on the grounds of Eastern States Exposition, offers traditional New England and continental cuisine in an elegant and historic setting. The restaurant also features terraced patios and an upscale banquet facility that can serve 400 guests.
Student Prince Cafe & The Fort has been a Springfield landmark since 1935. It serves German food and beer, and features a huge collection of beer steins in the bar. The Edelweiss and Heidelberg rooms are customizable to events of up to 100 guests and fully equipped with state-of-the-art audiovisual technology.
Named the Best Blues Bar in the Country by The Blues Foundation, Theodore's Booze, Blues & BBQ also has plenty of liquid courage, along with a wide selection of barbecue dishes. It's a great place for groups seeking a lively evening.
Smart Meetings Related Posts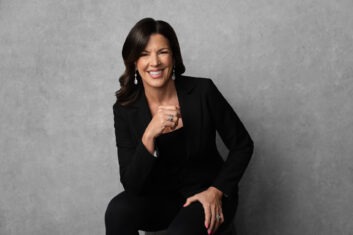 The 2nd annual Smart Meetings Catalyst Awards celebrates the agents of change who propel the meetings industry forward. Take a look at this year's winners!