The Central California coastline is perhaps the most iconic in the state and no area better exemplifies that natural beauty than Monterey County—home to Monterey, Big Sur, and Carmel-By-The Sea. Monterey offers endless outdoor activities, gorgeous site-seeing, dining, shopping and much more.
Steeped in California's rich history, Monterey was founded in 1770 and named the capital of Alta California, which was originally governed by Spain and later by Mexico, influencing the local aesthetic with classic Spanish Colonial architecture, seen in local churches, for example, dating back to the missions built under the direction of St. Junipero Serra.
Monterey County provides meeting profs ample opportunity to host attendees at numerous high-end venues equipped with plenty of meeting space and luxury amenities, all near all the awe-inspiring attractions and diverse activities the area has to offer.
Getting There
The Norman Y. Mineta San Jose International Airport (SJC) is the largest travel hub near Monterey, located 75 miles north of the city with direct flights connecting from all over the U.S. However, the Monterey Regional Airport (MRY) is just over four miles from the downtown area but has limited lift, with direct flights arriving from other California airports, Phoenix, Seattle, Denver, Las Vegas and Dallas-Fort Worth (DFW).
Confer by the Sea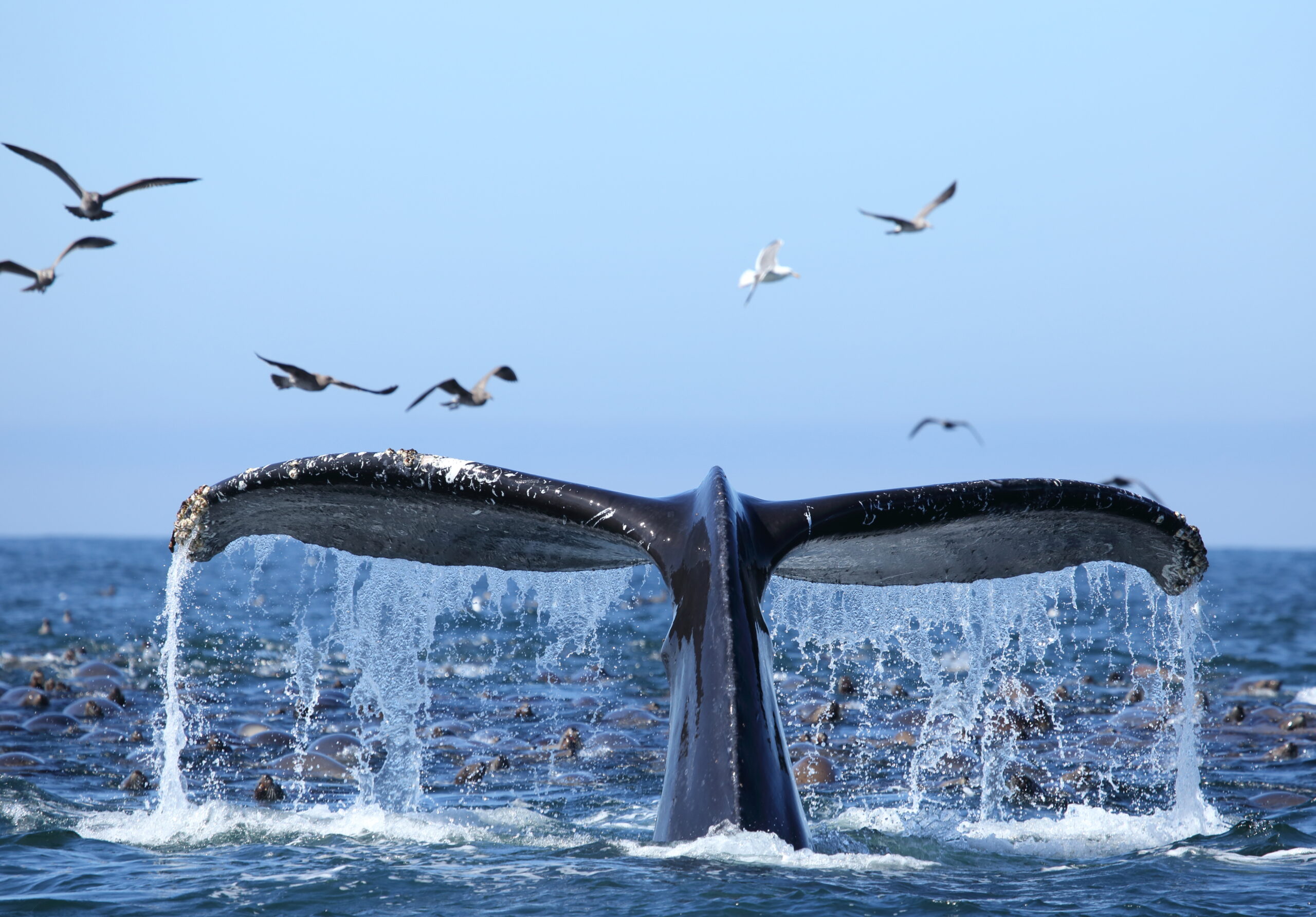 Monterey County is home to numerous luxury hotels and resorts, suitable for groups of various sizes with locations that allow planners to shape meetings around specific goals and incentives. The naturally beautiful backdrop provided by Monterey Bay has spurred a heightened environmental consciousness among area venues to support efforts in sustainability.
Located in the center of downtown Monterey, Monterey Conference Center offers two floors of flexible meeting space boasting more than 40,000 sq. ft. across three larger ballrooms and several smaller breakout and meeting rooms. Food and Beverage at the conference center is exclusively supported by Marriott Monterey, an adjoining hotel, offering full banquet menus and an additional 16,500 sq. ft. of flexible meeting space.
Read More: Northern California Experience Demonstrated Power of Wellness
The conference center is LEED certified and has engaged in multiple environmental policies and programs including the Commercial Food Scrap Collection Program and a complete ban on polystyrene and plastic bags.
Convenience Meets Elegance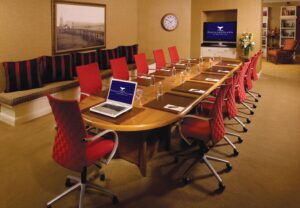 Portola Hotel & Spa at Monterey Bay has participated in several programs focused on conservation and sustainable practices and is LEED certified and was recognized as the first "green" hotel in Central California in the "Existing Building" category by the LEED project. In addition, this 235,928-square-foot hotel, with 323 guest rooms and over 20,000 sq. ft. of meeting space is also adjoined to the Monterey Conference Center.
In total, the conference center, Marriott and Portola Hotel offer a combined 80,000 sq. ft. of meeting space and 700 guest rooms overlooking breathtaking views and stunning landscape.
Portola Hotel has several on-site dining options including the chic Peter B's Bistro, a patio dining experience adorned with firepits with seating for up to 40, and features a private barrel room reserved for private craft beer tastings—creating the perfect opportunity for attendees to bond over some tasty suds. Additional private dining rooms are available at the venue and offer planners flexibility in formatting the spaces. The Club Room is nestled in the intimate fireside dining room and can seat up to 120 guests. Smaller groups of up to 22 can utilize the idyllic Private Dining Room, perfect for luncheons and private dinners.
South of Monterey in the secluded Carmel-By-The-Sea, lies La Playa Carmel—a recently restored 75-room historic resort within walking distance of shopping, galleries, restaurants, and the beautiful beaches of Carmel-By-The-Sea.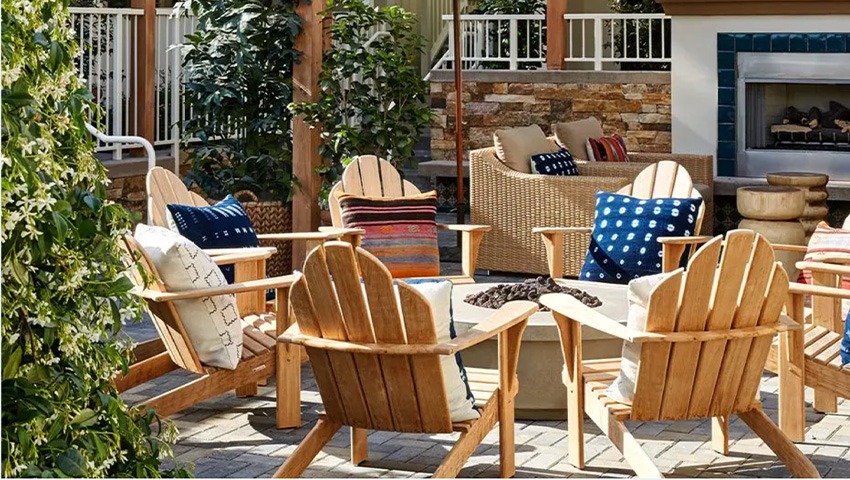 In addition, planners have access to an additional 30 rooms at the Hotel Carmel, also located in Carmel-By-The-Sea, to accommodate larger events, Sammy Ramos, director of sales at La Playa Carmel, says.
Originally designed in 1905, La Playa Carmel sits along a scenic stretch of 17-Mile-Drive and boasts 6,000 sq. ft. of combined indoor and outdoor meeting space and is perfect for smaller executive meetings up to groups of 200 attendees—all supported by state-of-the-art technology and dedicated destination management services. But despite its old-world aesthetic and secluded location, La Playa Carmel is easily accessible as it's located only seven miles from the Monterey Airport.
The versatile meeting spaces at La Playa include the 2,160-square-foot Pacific Room, which can comfortably seat 150 for banquets, 200 for a standing reception and 60 for conferences. The venue also quarters several smaller rooms that can accommodate groups of 10-22—all immersed in the natural beauty of the coastal region.
Named for the former owner of La Playa, Howard "Bud" Allen, Bud's offers a high-end take on American classics complimented by an inspired list of signature cocktails, including the whiskey-forward "The Mayor," based on the lore of Bud Allen's convincing Clint Eastwood that he should run for office opposed to just sitting around and complaining.
Make a Splash
Meeting profs can inspire attendees with a tour of the Monterey Bay Aquarium—home to a wide variety of amazing aquatic wildlife, located less than two miles from hotels and the conference center in Monterey's historic Cannery Row. The aquarium's Splash Zone Exhibit is home to a colony of African Penguins that are part of the Species Survival Plan for endangered African penguins at the aquarium. Visitors can also get an inside look into five different habitats of Monterey Bay at the 90-foot, hourglass-shaped exhibit of the deep reefs with sharks, massive sea bass and flat fish skimming the sandy ocean floor.
The aquarium is also available for hosting both virtual and in-person events that support aquatic wildlife and the ongoing efforts to protect ecosystems, combat climate change and reduce the amount of plastic circulating throughout the oceans. Planners have access to multiple meeting spaces that can be transformed to create unique experiences with numerous programs and educational opportunities to create engaging experiences led by experts.
Read More: California Passes Extensive Climate, Clean Energy Bill
All events hosted at the aquarium are certified as CarbonNeutral by Natural Capital Partners. Other carbon emissions are reduced by locally sourcing all menu items, with all other emissions, including travel and hotel stays, offset by partnering with the Million Mangrove campaign that supports the planting of the Mangrove "wonder tree," which can store large amounts of carbon.
Teed Up to Spark Inspiration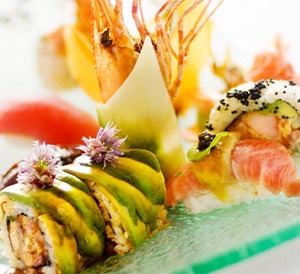 The world-renowned golf course at Pebble Beach Resorts is rated as the number one golf resort in the U.S. with three courses on the coast of the Monterey Peninsula that give attendees the chance to tee it up like a pro while engaging in team building through a once in a lifetime experience. Since 1919, the mystical surroundings and extravagant accommodations of Pebble Beach have attracted legendary visitors such as Winston Churchill, Clint Eastwood, Bill Murray and Tiger Woods among many others.
But golf isn't the only thing Pebble Beach has in store to help meeting profs elevate their events to the next level. The Spa at Pebble Beach provides guests with relaxing experiences including Massages, facial and aesthetic treatments and body treatments among others—using plants, herbs and minerals indigenous to the Monterey Peninsula. What's more, The Spa at Pebble Beach received the Forbes Five-Star Award and is one of 90 spas worldwide to be recognized for its services.
Meeting profs looking to add variety to an event can do so with tours hosted daily by the Pebble Beach Equestrian Center. Tours on horseback that run along 27 miles of trails through the Del Monte Forest led by professional guides, creating the perfect opportunity for bonding and team building among colleagues. Guests can explore the pristine coastline, learn how to care for and groom horses or relax during a picnic on the beach.
Meeting Where it Counts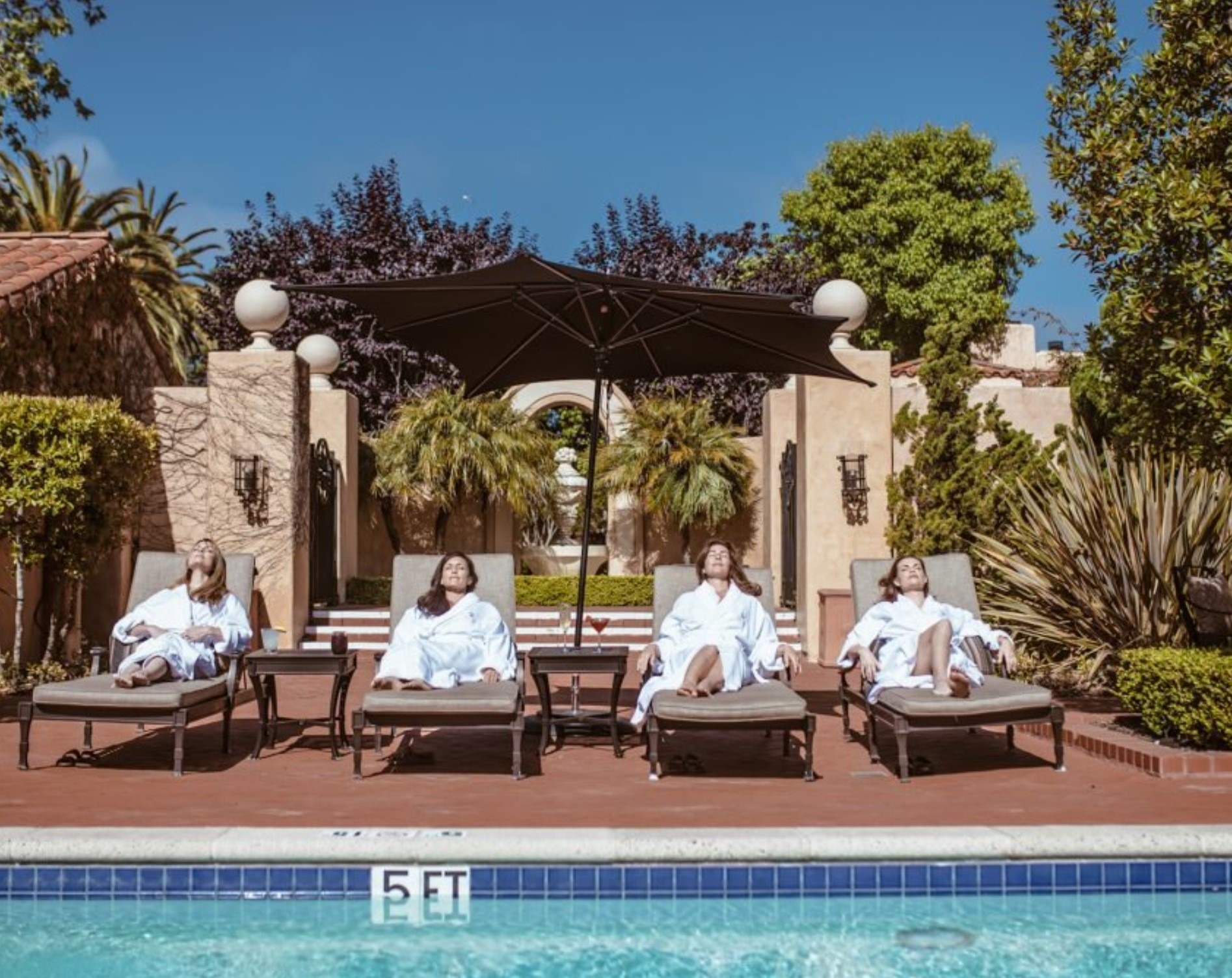 What's more, Pebble Beach Resorts offers meeting profs access to elegant meeting spaces for events that can accommodate 85 to as many as 800 guests in an unparalleled setting that will spark a productive and sophisticated experience. Designed as a Mediterranean Villa, Casa Palmero can accommodate up to 85 guests and features a boardroom, library and conference room, a lounge, full bar, billiards room and outdoor patios. Casa Palmero offers full catering services that allow planners to customize menus to fit the occasion.
Larger groups can take advantage of The Inn at Spanish Bay fronted by the Scottish-style links of the course that offers 14,000 sq. ft. of flexible meeting space surrounded by amazing views. The Inn is suitable for groups of up to 800 attendees with a larger ballroom, that can also be divided into three separate rooms.
The outdoor meeting spaces of The Inn include the lush Peppoli Lawn with a capacity of up to 300 guests with a panoramic view of the coast making it an ideal location for receptions and dinners. The 1,740-square-foot Fairway Patio can accommodate 125 guests and is perfect for smaller meeting breaks overlooking The Links at Spanish Bay.
Meeting profs can count on a memorable menu offered at The Inn with creations from Chef Roy Yamaguchi including Hawaiian-fusion cuisine and contemporary dishes all at Roy's at Pebble Beach. For traditional Italian dining, Pepolli at Pebble Beach offers excellent dishes and an extensive wine list. When a small break out for refreshments is in order, STICKS offers delicious tapas, libations and other appetizers in a casual atmosphere.
Resources
This article appears in the October 2022 issue. You can subscribe to the magazine here.
Smart Meetings Related Posts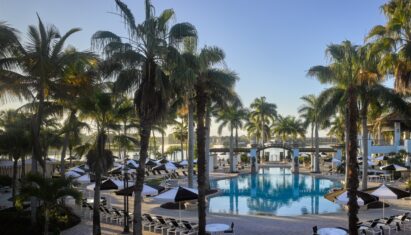 Curabitur aliquet quam id dui posuere blandit. Vivamus magna justo, lacinia eget consectetur sed, convallis at tellus.