Food in the Silver State has evolved massively from the days of $2.99 steak and eggs in the back of the casino. Now visitors can choose roasted beef wellington with glazed root vegetables, potato puree and a red wine sauce for two for $101 at Gordon Ramsay Steak in Caesars Paris Las Vegas. The reasons for that shift include Dow Jones trends, demographic preferences and a few visionary pioneers at the front and back of the house.
While the trend started in Las Vegas more than two decades ago, the lure of celebrity chef-driven food has enveloped almost all of the event destinations in Nevada, from the bright lights of Vegas to the mountain peaks and valleys of Reno-Tahoe and the rural far reaches of Winnemucca. Each city has its own regional interpretation on foodie culture and all are making it easier for groups to indulge.
Further Reading:
Smart Meetings Related Posts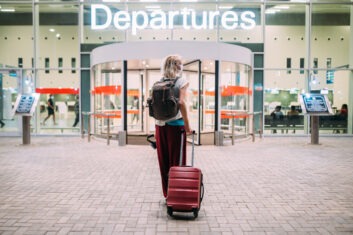 Borders have opened, masks are no longer mandatory and social distancing is not as strictly enforced. Read about the travel trends in 2023 and how corporate events and incentive trips have changed their focus since the pandemic.