Groups love outdoor experiences in one of the most scenic states
Getting out of the office and into the conference center can be good, but getting outside before or after is even better. Attendees feel more alive when their feet are on the ground and sky is overhead. "Nature is fuel for the soul," says Richard Ryan, lead author of studies published in Journal of Environmental Psychology. "Often when we feel depleted, we reach for a cup of coffee, but research suggests a better way to get energized is to connect with nature."
More: New York State Features Buoyant Festivals for Groups
Ryan is professor emeritus of psychology at University of Rochester, and his own New York state is among the best on the East Coast for heading outdoors with groups to find inspiration and renewal. New York has an abundance of fresh-air activities and gorgeous terrain throughout the state. Here we highlight Albany, Adirondacks, Catskills, Cooperstown, Syracuse, Utica, Niagara Falls, Hudson Valley, Rochester, New York City, Westchester and Long Island.
Albany
Howe Caverns, Albany
Located on the banks of the Hudson River, Albany is a vibrant cultural destination with a deep-rooted history and heritage. As the state's capital city, it has been shaped by world-class cultural venues in an urban setting, yet it is bordered by scenic surroundings that offer many outdoor recreational activities for groups.
Where to Wander
Situated between the majestic Catskill and Adirondack mountains, the 3,300-plus acre Albany Pine Bush Preserve offers groups an opportunity to observe a unique variety of plants and animals, including the endangered Karner blue butterfly. Your attendees can also enjoy hands-on activities in the Discovery Center.
In the nearby town of Howes Cave in Schoharie County, Howe Caverns is located on a beautiful mountainside with spectacular views overlooking the Helderberg Plateau, It is the largest show cave in the nation's Northeast and the second-most-visited natural attraction in the state. Discovered in 1842, Howe Caverns welcomes 150,000 visitors per year, and it offers cave tours for groups year-round. Howe High Adventure Park, with a ropes course, rock wall and other outdoor fun, operates July through Labor Day.
Meet and Stay
Operated by ASM Global, Albany Capital Center is a beautiful glass structure that can accommodate 10 to 5,000 people. It features 22,500 sq. ft. of ballroom and exhibit space, six meeting rooms with 9,200 sq. ft., and 13,500 sq. ft. of prefunction space. A climate-controlled walkway connects to Empire State Plaza, The Egg and Times Union Center. Collectively, these spaces comprise Capital Complex; at more than 159,000 sq. ft., it's the largest meeting space in Upstate New York.
"Albany has become a more connected destination," says Jay Cloutier, director of sales for Discover Albany. "Visitors are not disappointed at the natural and historic wonders that make up our 400-year-old destination.
"Albany offers four seasons of recreational activities, and beautiful parks and gardens. Hit the Hudson River aboard Dutch Apple Cruises, zip through the wilderness at WildPlay Thacher, hike the trails at Albany Pine Bush or John Boyd Thacher State Park, or kayak at Thompson Lake State Park."
Adirondacks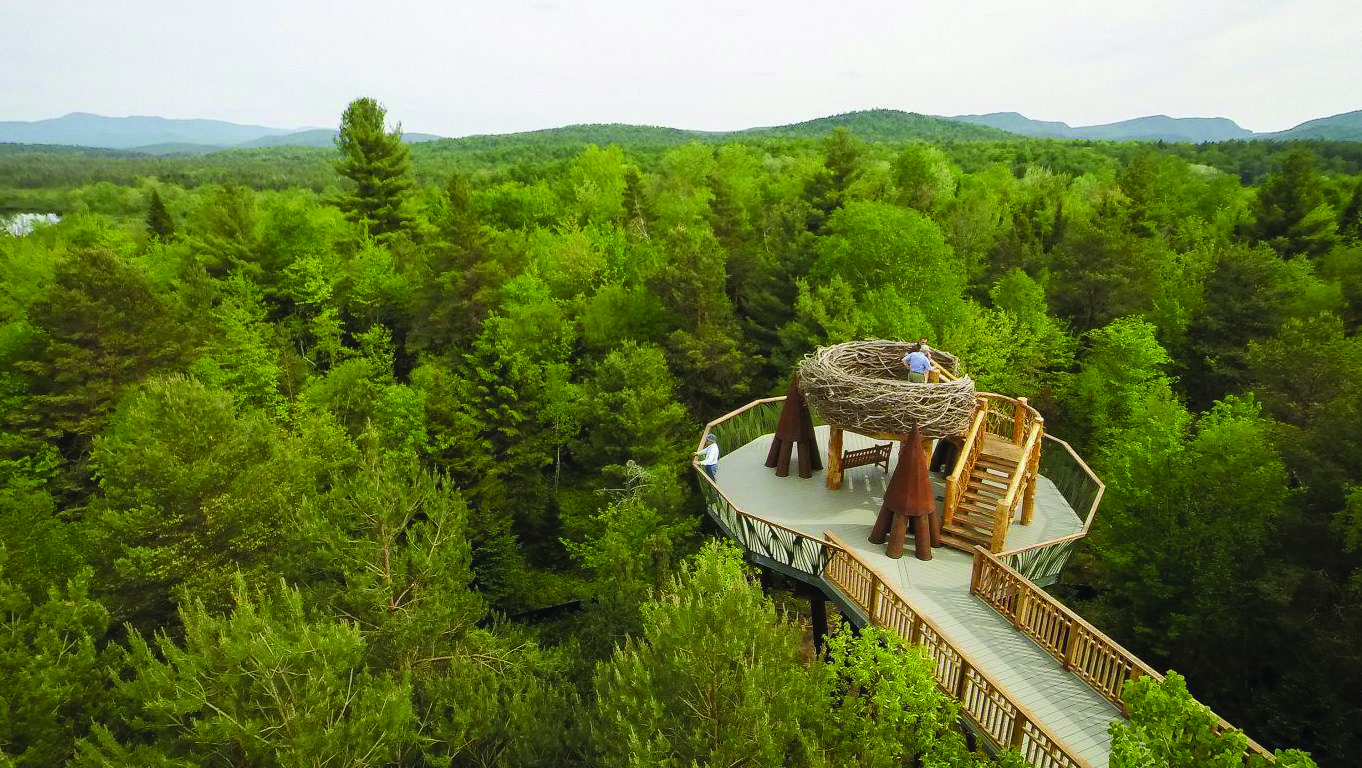 In the heart of the Adirondacks, nature meanders, interspersed by charming shops and farm-to-table restaurants. The rustic majesty of the Adirondacks spans almost 6 million acres, with towering mountains and a multitude of crystal-clear lakes and rivers that offer endless opportunities for exploration by canoe, kayak, boat or paddleboard.
Where to Wander
Known as the Grand Canyon of the Adirondacks, Ausable Chasm is one of the oldest natural attractions in the United States (est. 1870). Groups can immerse themselves in the Adirondack forest, passing Rainbow Falls, Elephant's Head, Column Rock, Hyde's Cave and Mystic Gorge. Ausable Chasm Recreation Center, at the Ausable Chasm Campground, has over 15 trail miles of unspoiled mountain-biking terrain for beginners and experts alike.
Groups might opt for the two-part classic tour that includes a breathtaking hike through the upper chasm, followed by a float through the lower chasm on the scenic waters of Ausable River.
Wild Walk, located at The Wild Center in Tupper Lake, takes visitors up a trail of bridges to the treetops of the Adirondack forest. Designed to connect with nature in transformative ways through outdoor experiences, Wild Center is open Friday through Sunday and has a 54,000-square-foot museum with live animals. The 115-acre campus offers special rates for group visits of 10 or more.
Meet and Stay
Tucked into the picturesque woodlands of the Adirondacks' High Peaks region, Whiteface Lodge in the former Olympic Games site of Lake Placid is surrounded by 6 million spectacular mountain acres of Adirondack Park—the largest protected area in the U.S. mainland. Six event spaces include Mountain View Terrace, a 3,100-square-foot, three-season, enclosable terrace that can accommodate groups of up to 200; and Kanu, the lodge's main dining area, which has 2,000 sq. ft. for groups. There are 94 guest rooms, including suites with up to four bedrooms.
Catskills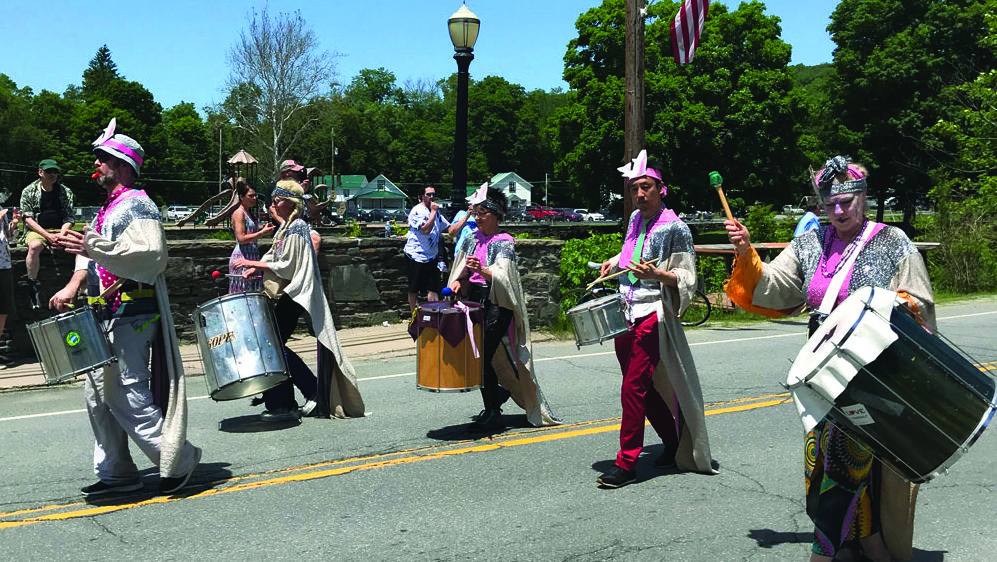 Only 90 minutes from New York City, Sullivan County in the Catskill Mountains was named by Harper's Bazaar as one of 20 Best Places to Travel in 2020—and "destined to be an international hot spot by the end of the next decade."
Where to Wander
Sullivan Catskills Dove Trail commemorates the 50th anniversary of the 1969 Woodstock festival. It's a collection of 50 dove sculptures perched in villages, towns and at several tourism businesses. Each is hand-painted by a professional local artist and inspired by the legendary event that took place in the county. A scavenger hunt on the trail, with stops at local attractions, is a perfect team-building activity.
The area's recreational options are practically limitless, but make time for a group visit to Catskills Fly Fishing Center and Museum, in Livingston Manor, the world's largest facility dedicated to this sport. Over 100 event and activity days at this nonprofit educational center unfold throughout the year.
Meet and Stay
Resorts World Catskills, in Monticello, is an 18-story, 332-suite hotel, casino and entertainment complex with nearly a dozen restaurants and bars and year-round live entertainment at its 2,500-seat RW Epicenter. The resort has seven modern and fully equipped conference rooms and over 48,000 sq. ft. of customizable meeting spaces for incentive and corporate gatherings.
Villa Roma Resort & Conference Center, in Callicoon, has 198 guest rooms and suites and can accommodate events with from 10 to 1,000 people in 40,000 sq. ft. of flexible meeting space.
New York City
With more than 117,500 hotel rooms and over 2 million sq. ft. of event space, New York City's cultural and historic treasures are renowned, but they give way to lush green spaces scattered throughout the five boroughs. Most famous among these, of course, is Manhattan's Central Park, but groups can find amazing outdoor experiences available all across the city.
Where to Wander
At Bronx River Parkway, Bronx Zoo Treetop Adventure features a two-way, 400-foot-long zipline that runs 50 feet above the Bronx River. Seven different obstacle courses allow your group to climb through trees, ranging in difficulty from beginner to expert, with each course offering a wide variety of elements, so there's always a new challenge. Discount group rates are available for 12 or more people.
For a spectacular visual experience, Sakura Matsuri Annual Cherry Blossom Festival takes place at the Brooklyn Botanic Garden. The festival this year is April 25-26, but the whole month at the garden is dedicated to Hanami, the Japanese celebration of the cherry blossom. With over 200 cherry trees in glorious bloom, this event offers more than 60 events and performances that celebrate traditional and contemporary Japanese culture.
Meet and Stay
Javits Center, situated along the busy Hudson River, generates more than $2 billion in economic activity and supports more than 18,000 jobs a year. The sprawling center's current expansion of 1.2 million sq. ft. is expected to be complete next year, and this will add 27 new loading docks to increase the efficiency of setting up and dismantling events; it will also create a 1-acre rooftop farm that will produce some 40,000 pounds of produce annually for meals served at the venue. Currently, Javits Center has 760,000 sq. ft. of flexible exhibition space and hosts more than 170 events a year.
Near John F. Kennedy International Airport (JFK), Resorts World Casino New York City is the only casino within city limits, but it has lacked hotel rooms. That is changing. A $400 million, 400-room hotel addition is slated for completion this year. The hotel will effectively double the size of the casino by adding an additional 500,000 sq. ft. of space to the complex. It will include four high-end restaurants, a fitness center, another gaming room and meeting rooms. Newly renovated, 50,000-square-foot Central Park Event Space on the casino's third floor is already a popular setting for business meetings and trade shows, and its adjacent outdoor terrace is perfect for smaller events.
Long Island Festivals
Due east of New York City, Long island is renowned for its 118 miles of pristine coastline, seaside villages that range from off the radar to prominently posh, as well as cultural and arts attractions that are distinctly its own. Another reason to bring groups is an abundance of outdoor festivals. Here are a few of the best.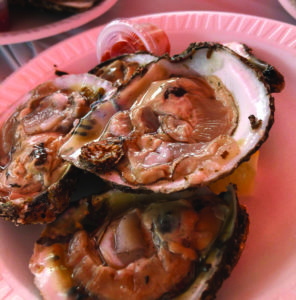 The Oyster Festival, the East Coast's largest waterfront festival, attracts more than 200,000 attendees and takes place in October, offering a fun mixture of new activities and old favorites.
Bethpage Air Show takes place May 22-24 at Jones Beach State Park. The U.S. Navy's Blue Angels headline the annual show, which kicks off the summer season.
Long Island's original and largest Strawberry Festival takes place June 18-21; it offers music and carnival rides and, of course, sweet Long Island strawberries wherever you look.
Rochester
Rochester, third-largest city in the state, offers a vibrant arts and cultural scene, bordered by beautiful landscapes. As a smaller city, it consistently ranks near the top of lists for the least amount of rush-hour traffic in the country—just one of many reasons why it's a great choice for meeting groups craving a more relaxed vibe.
"Rochester has recently invested in the revitalization of its Genesee River waterfront," says Rachel Laber, director of market communications and public relations for Visit Rochester. "Rochester has the benefit of having a river running through the heart of its downtown. Updates around the river include improved access to the waterfront in downtown Rochester, an enhanced riverfront patio at Rochester Riverside Convention Center and a newly opened Genesee River promenade, steps from the convention center."
Where to Wander
Rochester celebrates Lilac Festival in Highland Park May 8-17. This annual event draws up to 500,000 people to admire more than 200 varieties of lilacs, many of which were first developed in Rochester. The festival dates to 1898 and is firmly rooted in the city's heritage as the Flour-Flower City. Highlights of the festival include a Lilac Parade, Highland Hospital Lilac Run (5K and 10K), Lilac Brewfest, a Wine Tasting and Farmers Market, Lilac Home and Garden Show, Art in the Park, and a wide variety of food vendors and live performances.
With an abundance of hiking trails around the Rochester area, Genesee Valley Park offers The Genesee Riverway Trail, a 3.4-mile, hard-surface trail linking downtown Rochester and the park. A good hike for groups wanting a more structured terrain, the trail is clearly marked, and access points include downtown Rochester, South Avenue near Court Street, and within Genesee Valley Park. Along with picturesque skyline vistas, there are picnic spots and fishing docks for groups to enjoy.
Meet and Stay
Award-winning Joseph A. Floreano Rochester Riverside Convention Center offers 100,000 sq. ft. of flexible space, including 25 meeting rooms, and state-of-the-art tech. A skyway connects the convention center to a parking garage, as well as newly renovated Hyatt Regency Rochester (343 guest rooms, 21,000 sq. ft. of meeting space).
Located atop wooded hills in Fairport, Woodcliff Hotel and Spa is only 20 minutes from downtown Rochester, and offers spectacular views of the city skyline, Rochester Bristol Hills and the Finger Lakes region. The property provides 10,000 sq. ft. of meeting space and contemporary accommodations, a full-service restaurant, a nine-hole golf course, a full-service spa, an indoor pool and a seasonal outdoor pool.
Cooperstown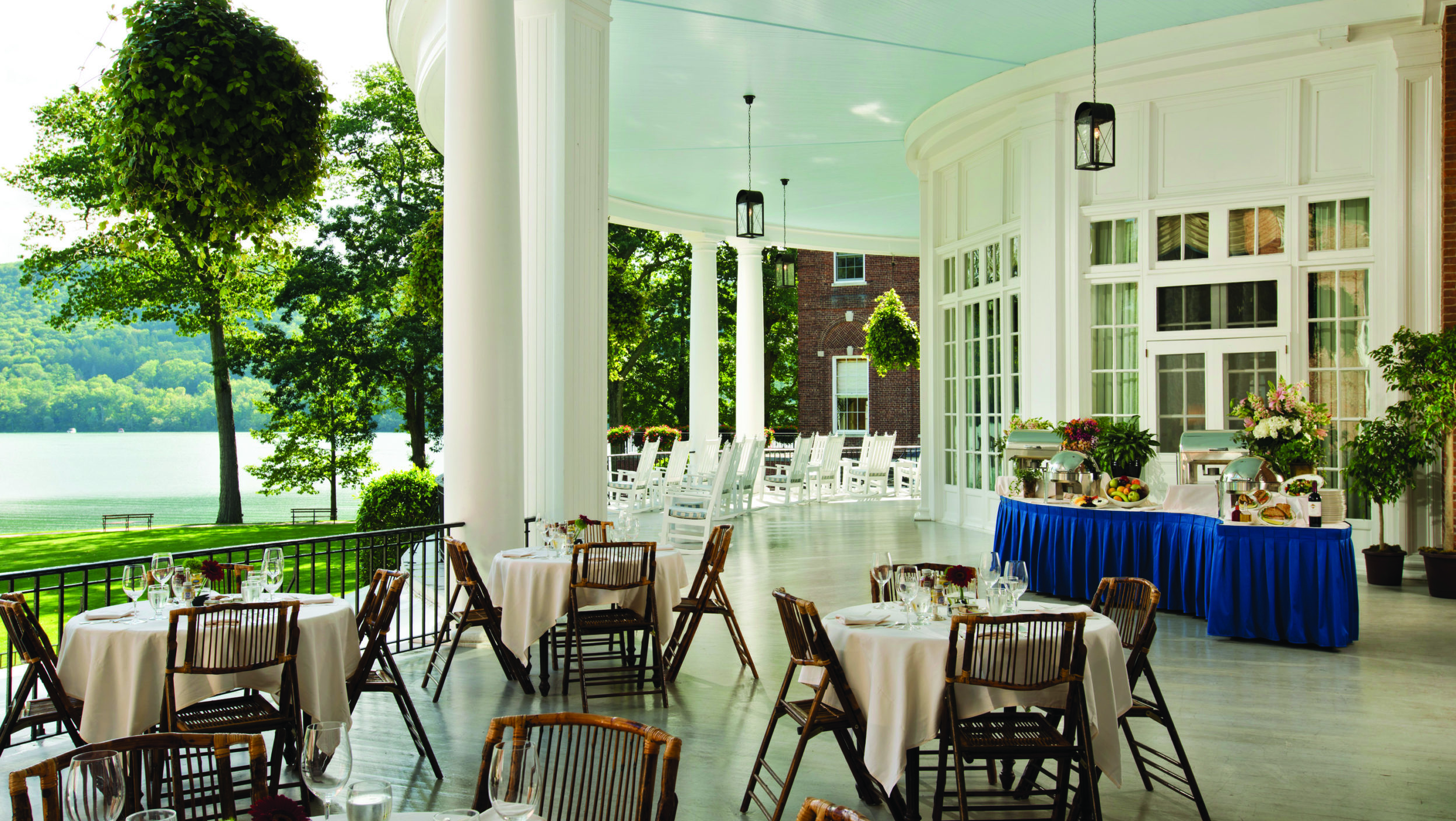 Cooperstown is a quaint village that every baseball fan has heard of, but it deserves to be known for its other recreational attractions, too. It is located at the southern end of Otsego Lake in the central part of the state.
Where to Wander
National Baseball Hall of Fame and Museum is what put Cooperstown on the map, and the pre-1900 core of the village is listed on the National Register of Historic Places. The surrounding area abounds with hiking and biking areas. Glimmerglass State Park, located 8 miles from Cooperstown, is among the most popular. It overlooks Otsego Lake, the "Glimmerglass" of James Fenimore Cooper's Leatherstocking Tales. Pavilions can be rented for groups. Winter visitors can go cross-country skiing, ice skating, snowshoeing and more.
Rather go fishing? The area's pristine lakes and waterways offer incredible fishing for bass, brown trout, walleye, salmon and pike.
Meet and Stay
Otesaga Resort Hotel, the grand dame of Cooperstown lodgings, offers a sophisticated and historic setting right on the lake. There are 132 luxurious guest rooms and suites. The grand ballroom has 20-foot coffered ceilings and colonnades of fluted Doric columns. The Veranda boasts a breezy setting with sweeping lake views. The 14 meeting rooms have up-to-minute audiovisual.
In the historic village center, the same ownership offers The Cooper Inn, a 19th-century manor with 15 guest rooms featuring exquisite period details from the early 1800s, that is ideally suited for buyout as an incentive or board retreat.
Syracuse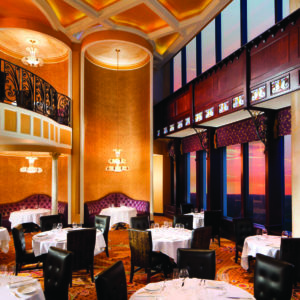 The fifth-most populous city in the state, at just under 150,000 residents, Syracuse has renowned cultural treasures, such as I.M. Pei-designed Everson Museum of Art and Milton J. Rubenstein Museum of Science & Technology. It also has celebrated recreational areas.
Where to Wander
Onondaga Lake Park is located on the shores of Onondaga Lake at the western edge of Syracuse. It attracts over 1 million visitors each year to its miles of meandering trails and shoreline nooks and crannies, and as the site of many group events, sporting competitions and festivals throughout the year. The park is also home to Salt Museum, where guides in period clothing lead tours of artifacts and exhibits detailing the area's thriving 19th-century salt industry.
Meet and Stay
Although Syracuse offers excellent lodging and meeting options, planners seeking a distinctive venue in a more natural setting head for award-winning Turning Stone Resort Casino, situated on 3,400 acres in Verona, about a half-hour's drive due east. Nestled between the rolling foothills of the Adirondacks and the glacial Finger Lakes, the property has 707 luxurious guest rooms and 125,000 sq. ft. of meeting space for groups ranging from 15 to 2,000. There is a fully equipped, 22,000-square-foot conference center and a 33,000-square-foot event center, as well as 26 breakout rooms.
In additional to championship golf and tennis, groups can enjoy salmon fishing at Salmon Acres, situated in a private fishing camp with nine rustic river cabins, which is an hour's drive from Verona.
Utica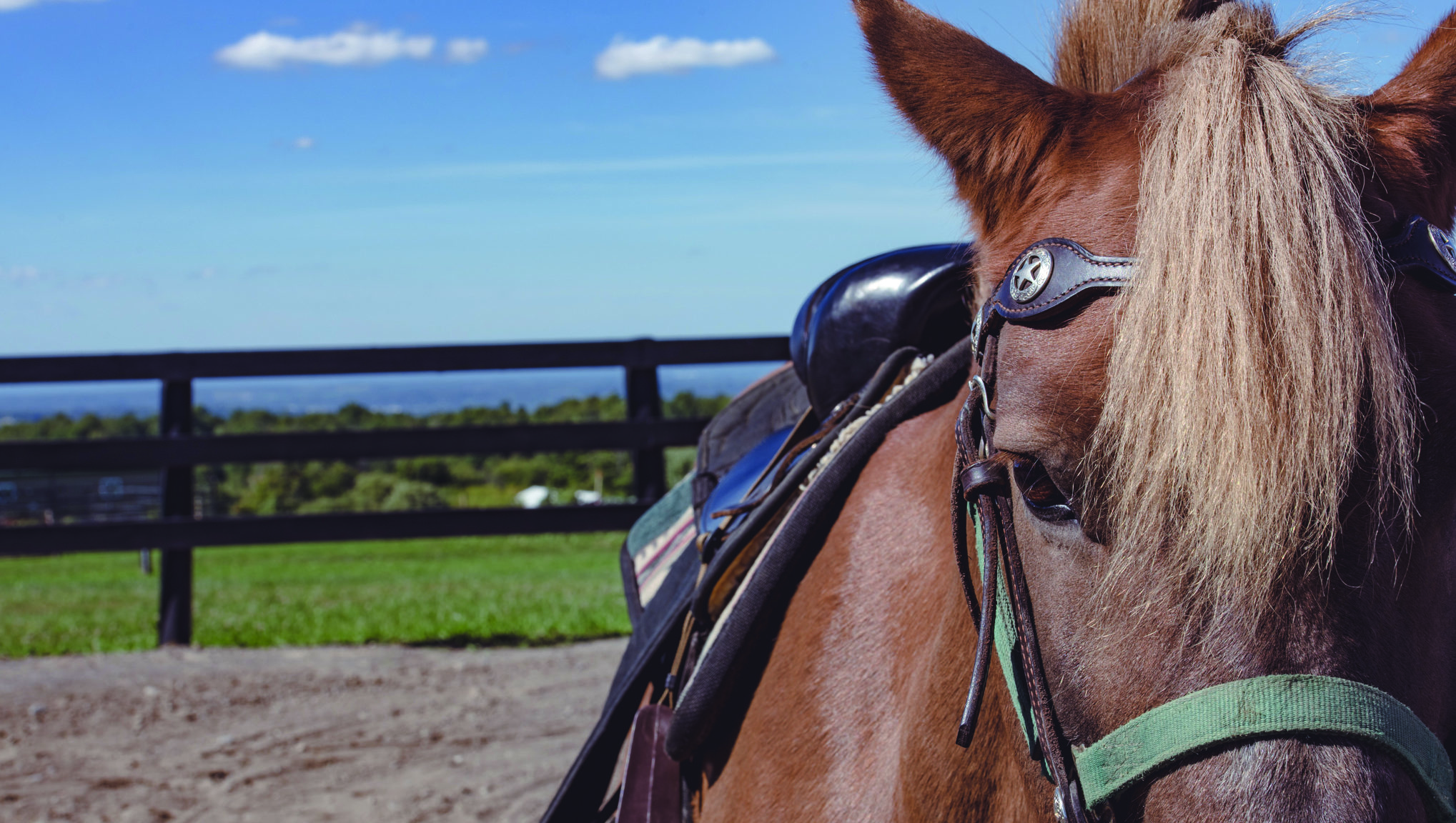 Utica, nestled in Mohawk Valley, is named after a city that was once a very prominent seaport on North Africa's Mediterranean coast. The New York version's small-town charm traces its roots to the era of the Erie Canal, and the surrounding countryside offers outdoor recreational activities in every season.
"We're perfect for groups who want the convenience of a city with a mix of nature and outdoor activities," says Sarah Foster, director of media relations and market manager for meetings and conferences for Oneida County Tourism. "The Erie Canal runs through Oneida County and has trails that are perfect for biking, running and walking." Visitors are also encouraged to look at BikeThruHistory.com for curated rides for all abilities and interests.
Nearby, in Boonville, are uncrowded and tranquil BREIA [Black River Environmental Improvement Association] Trails that provide year-round outdoor adventure, such as snowshoeing, cross-country skiing, hiking, biking and more, for all ages."
Where to Wander
While in Utica, be sure to have your group check out FX Matt's Saranac Brewery, catch a hockey game at Utica Auditorium or see an off-Broadway musical at Stanley Theater.
Right next to Utica, in Sauquoit, The Root Farm is an innovative complex that hosts multiple and diverse outdoor experiences. Root Farm Adventures has corporate team-building opportunities that range from rope courses to ziplining along a rock wall that spans 1,000 feet. Even groups as small as four can enjoy custom-designed programs based on goals that translate into the workplace. The facility is open year-round, and it features a 17,000-square-foot equine center with a heated, 8,000-square-foot indoor riding arena and a pasture that sprawls across the 100-acre property.
Located in Herkimer County, about 20 minutes from Utica, Erie Canal Cruises is great for larger groups. Its two-decked vessel, Lil' Diamond III, has a capacity of over 100 passengers. Cruises include Two Lock Living History cruise and Historic Herkimer Home cruise. After the tour, enjoy a barbecue feast from Promiseland Farm & BBQ or an 18th-century chocolate-making demonstration.
Meet and Stay
DoubleTree by Hilton Hotel Utica has been rebranded and renovated over the past few years. This stunning, landmark hotel offers over 8,000 sq. ft. of meeting space and has 112 guest rooms.
Doug Scarson, treasurer of New York State Building Officials Conference, meets there annually. "We enjoy having the association meet in Utica due to the central location for the state, coming from either direction," he says. "We also appreciate the ease of getting to our hotel right off the thruway and having the downtown points of interest close by. Our group loves the big, historic hotel, and we find it super easy to work with their sales team."
Niagara Falls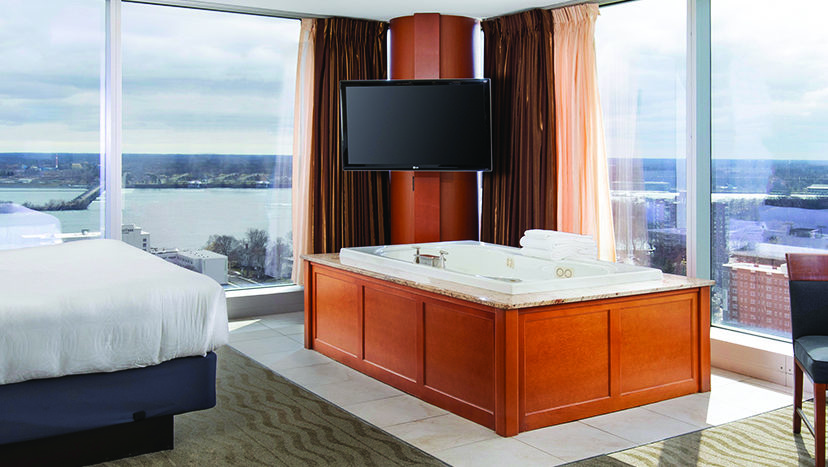 Since its formation 12,000 years ago, Niagara Falls has captivated all who witness its power and grandeur. Groups can also explore the surrounding acres of pristine hiking trails and scenic terrain. Niagara Falls State Park, established in 1885, is the oldest state park in the United States.
Where to Wander
Niagara Zipper is a one-of-a-kind attraction in downtown Lockport. You and your group can soar over the Erie Canal Basin Gorge, above the canal's historic waters, at speeds of up to 40 mph. Four ziplines range from 600 to over 800 feet in length, affording breathtaking views.
Niagara Jet Adventures takes groups on guided tours of spectacular Niagara River Gorge and its famous whirlpool, as well as the Niagara's world-class rapids. With a perfect safety record, all tour boats are U.S. Coast Guard-certified and their experienced captains and guides are highly trained. Groups can stay dry in climate-controlled comfort—or get wet outside on their boat's wet-deck seats.
Meet and Stay
The only AAA Four Diamond hotel in Niagara Falls is Seneca Niagara Resort & Casino, which offers 604 deluxe rooms and suites, and over 36,000 sq. ft. of event facilities and meeting space. The luxury property's staff can assist in arranging an unforgettable ride under the falls on the famous Maid of the Mist boat and the exhilarating Cave of the Winds tour.
Hudson Valley
Designated as a National Heritage Area, Hudson Valley is steeped in history and natural beauty. Interwoven with state parks, hiking trails, kayaking and natural preserves, it was named one of the Top 20 must-see destinations in the world by National Geographic Traveler.
Where to Wander
Catskill Mountain Railroad, a heritage railroad that climbs the beautiful Catskill Mountains and wends through bucolic Hudson Valley, began operations in 1982. Maximum capacity per train is generally 300 people, and group charter rates are available.
For over 35 years, Hudson River Cruises has delighted passengers with a first-hand view of the river's mythic shoreline from the decks of Rip Van Winkle II. Group tours are available for 10 to 300 passengers, and the fully enclosed main deck is climate controlled. A 2.5-hour cruise reveals picturesque Hudson River lighthouses and quaint, sleepy villages surrounded by the natural beauty of vineyards, orchards and scenic preservation sites. Group discounts are available for these sightseeing cruises.
Meet and Stay
From the base of Bear Mountain, along the Appalachian Trail, historic Bear Mountain Inn and Overlook Lodge offers year-round activities for outdoor enthusiasts—from scenic hiking to world-class fly-fishing and boating, to cross-country skiing and ice skating. The lodge boasts 63 guest rooms, 30,000 sq. ft. of multifunctional meeting rooms and elegant event space.
The Gardens of Westchester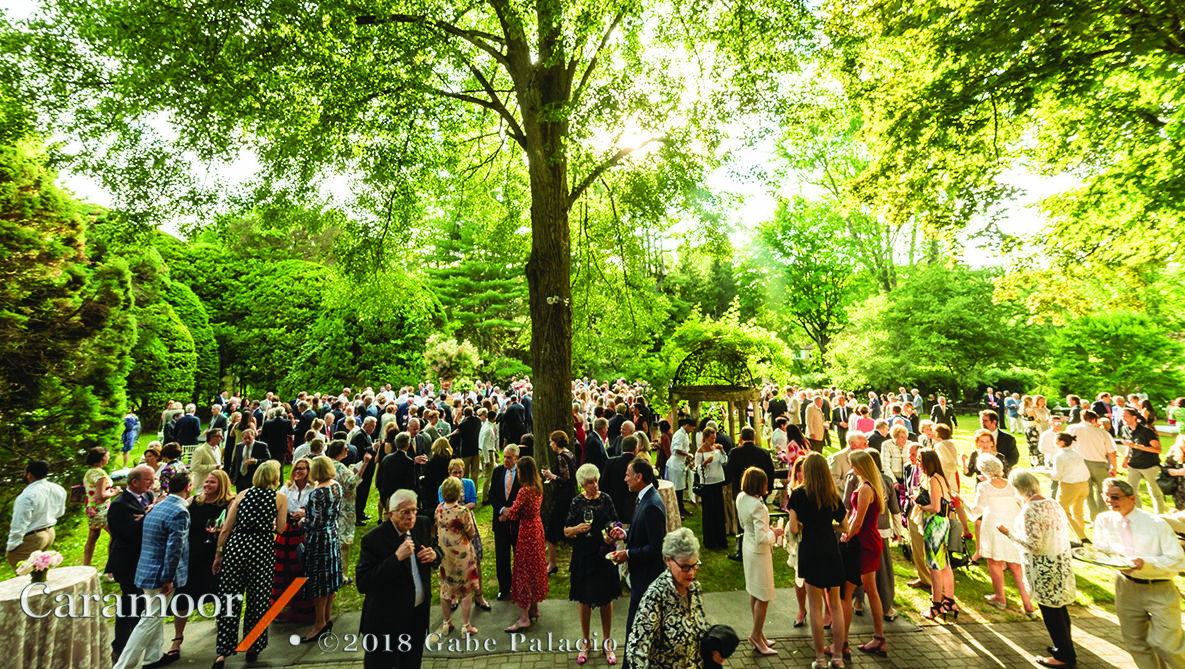 Westchester County is one of the nation's great garden destinations, attracting admiring visitors from far and wide. Not only are these gardens beautiful, but they are also delightfully varied and in convenient proximity in this easily traversed county. Here are great choices for groups to visit.
Kykuit, the grand estate of oil tycoon John D. Rockefeller, offers long views across the Hudson River. The gardens are sweeping and include bubbling fountains, grottoes and spectacular ornamental trees, such as magnolias, cherries and dogwoods.
Hammond Museum & Japanese Stroll Garden, in North Salem, is an Asian-style garden that features a naturalistic pond ringed with irises and ferns. The delicate leaves of Japanese maples flutter in the breezes and are only out-done by magnificent flowering Japanese cherry trees in spring.
The Caramoor Center for Music and the Arts, in Katonah, is a grand Italian-style estate, offering a tranquil array of garden areas such as Sunken Garden, and Iris and Peony Garden.