Epic Steak, San Francisco
Northern California leads the way for fresh foodie ideas
There's a lot to love about Northern California right now. Great venues? Check. Innovative tech to help events run smooth? Definitely. Comfortable climate year-round? Yep.
What might be most exciting is the region's place at the forefront of the country's culinary scene.
San Francisco was recently named "the best food city in the country right now" by Bon Appetit magazine, much to the delight of restaurateurs and diners alike. "We are very excited to have our city's culinary excellence recognized," says Joe D'Alessandro, president and CEO of San Francisco Travel Association.
D'Alessandro attributes much of the great food to what he labels "the bounty of Northern California." The region has a fierce focus on locally sourced foods, and everything from fruits and vegetables to nuts and meats comes from local farms and ranches and, of course, the Pacific Ocean.
Nicole Rogers, director of Sacramento Convention and Visitors Bureau's farm-to-fork program, echoes the sentiment. "Farm-to-fork continues to generate positive national attention for our region and is growing at a rapid pace," she says.
From Santa Cruz to San Jose and San Francisco to Sacramento, meetings and events have never been as delicious as they are in Northern California.
San Francisco: Foodie Central
By far the best-known destination in Northern California, San Francisco is the region's king of conventions, trade shows and meetings—and knows how to fill its attendees with amazing food before, during and after events.
In addition to accolades from Bon Appetit, the City by the Bay took top honors recently as best culinary destination by readers of Saveur magazine. It may not hurt that San Francisco houses the most restaurants per capita among major cities in the United States—more than 4,400 eateries are packed into just 49 sq. mi. It would take more than four years of eating three meals a day at different restaurants every day to try all of them, and that's not even counting bars and lounges for a post-conference cocktail or networking session.
If that makes it sound hard to choose a good spot for lunch, don't worry. The vast majority of them are likely to leave diners' taste buds tingling with delight, and many are unique experiences not found anywhere else.
Dine underwater at Forbes Island, a man-made islet just off Pier 39 at Fisherman's Wharf. A small boat picks up guests (reservations are required) and takes them to the island, where they're led to a dining room that sits under the surf. Portholes open up the view from the nautical-themed room into the water as diners journey through a gourmet four-course meal with choices of bay scallops, lamb lollipops, wild mushroom risotto and more. A private banquet room with topside views of the bay sits on terra firma on the north end of the island and can accommodate up to 28.
Groups that want to stay above water but have great views of it have a plethora of options along Embarcadero, the street that runs along San Francisco Bay. Epic Steak lives up to its name not only for prime cuts of authentic Wagyu and dry-aged beef it serves, but also because it sports one of the city's best dining room views of the bay and the western span of the Bay Bridge.
The food and view are so good that even locals brave the lively tourist area to eat there. Two private dining rooms can seat up to 40 and 60 attendees, and, as a bonus for nighttime diners, the restaurant might have the best seats in San Francisco to see the bridge's glittery light show.
Foreign Cinema, San Francisco
Dinner and a movie isn't a standard meeting activity, but the concept is completely different at Foreign Cinema in the Mission District. California-Mediterranean fusion takes the form of dishes such as grilled Monterrey calamari with charmoula, Santa Barbara smoked salmon with Petrossian caviar and five-spice duck breast with chicken sausage.
Classic films such as The Wizard of Oz and The Maltese Falcon, along with more modern gems including High Fidelity and Farewell, My Queen, are projected onto a large screen in the outdoor, tented dining area. Up to 350 attendees can join private events at the restaurant.
East Bay: Under-the-Radar Excellence
Across the Bay Bridge, the East Bay has quietly exploded with dining scenes that rival San Francisco's. Berkeley's Gourmet Ghetto, which runs along Shattuck Avenue north of University of California, Berkeley, blossomed in the 1970s.
Chez Panisse, Berkeley
Sidewalk cafes and bakeries lend a European feel to the area, which is anchored by renowned chef Alice Waters' Chez Panisse—a destination unto itself for true foodies. The fixed menu changes daily, but expect top-notch California cuisine from the restaurant that inspired the style, all made from local, sustainable ingredients.
Oakland often doesn't get the respect it deserves, but that's changing. USA Today identified the city as one of the 10 best local food scenes for 2015. "Local foodies consistently choose Oakland…and we're happy to spread the word to the rest of the nation," says Alison Best, president and CEO of Visit Oakland.
You know a city's food scene has truly taken flight when it gets its first Michelin-starred restaurant. For Oakland, that milestone eatery is Commis, chef James Syhabout's experimental fine-dining establishment. Menus and prices for the eight-course meals are fixed, and what makes it to your plate can be anything from caramelized onion financier with bee pollen to an oyster on a bed of sea foam and rocks.
Hip, often experimental restaurants line the streets of downtown Oakland, which many Bay Area locals say now has the same alternative vibe that made San Francisco popular 10–15 years ago, before tech companies took over. On the restaurant side and bar side of Plum Bar + Restaurant, tremendous attention to detail goes into small plates, such as beef poutine and smoked deviled eggs, and entrees that include braised short ribs and roasted pork chops.
On the bar side, mixologists frequently experiment with new concoctions and will have guests try samples and weigh in (plus, the bar has a deliciously sweet house-made tonic it uses in cocktails). Meeting planners can rent out the bar or restaurant for sit-down functions for 12–50 or cocktail-style for up to 150.
Downtown restaurants all sit within walking distance of Fox Theater, one of the most unique event spaces in the Bay Area. The opulently decorated interior—with almost every accoutrement gilded—looks like an old-fashioned opera house, and can be rented for receptions of up to 2,000.
The Urban Wine Trail is the latest addition to Oakland's F&B repertoire that…Wait, wineries in the urban setting of downtown Oakland? Yes, they're set up in locations around the city, including warehouses, artist studios and waterfront spots. "These winemakers were drawn here because Oakland's the place to try something different," Best says.
For a more traditional wine experience, Livermore is the place to go in the East Bay. More than 40 wineries thrive in this lush valley, many of which regularly host meeting and event groups. Wente Vineyards, founded in 1883 and run by fourth-generation wine grower Carolyn Wente, pairs its wines with foods cooked with ingredients from its half-acre organic garden, and hosts 90-minute blending sessions in which groups blend and bottle their own vintages. Adding appeal to groups, the vineyard is also home to an 18-hole championship golf course.
South Bay: Meetovation
The southern end of the San Francisco Bay Area—aka South Bay, aka Silicon Valley—is best known for its concentration of innovative high-tech companies, but the creative thinking stretches into the foodie realm as well. San Jose sits at the center of it all with five-star flavor and facilities.
The Fairmont San Jose came onto the scene as the area's first luxury hotel in 1987, and still sets the standard. Palm fronds and a giant chandelier create an elegant atmosphere in the hotel's renowned lobby lounge. Tales that tell of a menu consisting of 500 different martinis may be exaggerated, but guests are sure to find a new version of this classic cocktail that entices them to take a sip.
Five other onsite restaurants serve everything from sushi to steak, and McCormick & Schmick's puts more than 30 types of fresh-caught fish on the menu. For something a little more exclusive, the hotel puts on themed chef's dinners. Pair French food with French wines, or go for the total NorCal experience with locally sourced dishes paired with vintages from a variety of Northern California wineries. For those times not spent wining and dining, The Fairmont features 65,000 sq. ft. of meeting space, including a state-of-the-art multimedia theater with space for up to 3,000.
Levi's Stadium, the new home of the NFL's San Francisco 49ers, is a foodie darling du jour of the sports world and the South Bay. The $1.2 billion venue in Santa Clara (about 10 miles northwest of San Jose) contains 400,000 sq. ft. of indoor and outdoor event space in everything from restaurants and lounges to executive suites and the 49ers Museum—not to mention the field itself.
If anything overshadows the flexibility of the space, it's the food. More than 180 options tempt fans and attendees throughout the stadium, and even standard ballpark fare has its own Northern California twist. Franks are nitrate-free and burgers are made from American Kobe beef (and there are vegan options for both). Asian cuisine abounds with curry dishes and Asian steamed buns—loaded with Peking duck, pork belly or Portobello mushrooms. Beers available read like a who's who of Bay Area brewing, including Lagunitas, 21st Amendment and Speakeasy.
Short Rib Entree at Michael Mina's Bourbon Steak & Pub, Santa Clara
The crown jewel is Michael Mina's Bourbon Steak & Pub, really two restaurants in one. The steak side is exactly what it sounds like: a modern, upscale steakhouse. Choose from certified Angus beef, dry-aged beef and American, Australian and Japanese Wagyu beef. The pub is for more casual affairs, but expect more than standard pub grub. Beef nachos and cheesesteaks are joined by poutine, baby back ribs, Korean fried chicken wings and more. Oh, and there's also Michael Mina's Tailgate, a private club that can be rented out for groups of up to 200.
Head south from the South Bay for the unique flavors in Santa Cruz. This beach town is often cited for its pizza and Mondo Burrito (which is also available at Levi's), but being right on Monterey Bay has its perks.
Aquarius, Santa Cruz
The seafood at Aquarius comes straight from the bay via Monterey Bay Marine Sanctuary—ensuring that sea scallops, seared tuna, wild king salmon and other oceanic offerings are fresh and sustainably caught. The bay itself is also on display through floor-to-ceiling windows. The restaurant sits inside Santa Cruz Dream Inn, a boutique beach property with nearly 3,500 sq. ft. of event space.
Sacramento: Farm-to-Fork
Farm-2-Fork Festival, Sacramento
According to legends from Native American tribes of the Sacramento Valley, a spirit dived into the water (perhaps the Sacramento River), brought up a handful of earth and used the soil to create the world. Myth or no, that soil—and those who have worked it throughout the area's history—created an incredibly diverse foodie scene celebrated by Sacramentans today.
"Everything grows," says Suzanne Ashworth, farmer and owner of Del Rio Botanical at Peabody Ranch, speaking to the valley's fertility. And she should know. Ashworth was born and raised on the ranch, which produces more than 2,000 different fruits, vegetables, herbs, proteins and other foods that end up in the hands—and cookware—of chefs all over the city. "Arugula, Thai basil, Brussels sprouts, peppers, papalo, squash, jujubes," she recites as she points to rows of plants that line part of the 250 acres that make up the farm.
The effort put forth by Ashworth and Del Rio is one of the central cogs that grants the city the ability to use the self-proclaimed title without sounding pretentious. Considering the amount of venues that buy ingredients directly from Del Rio Botanical—or indirectly through Produce Express, a wholesale distributor in Sacramento Valley—odds are that most visitors who dine at local restaurants have had something grown at Peabody Ranch on their forks.
"Sacramento is the farm-to-fork capital of America," says Steve Hammond, president and CEO of Sacramento Convention and Visitors Bureau.
Mulvaney's Building & Loan in Downtown Sacramento—a casual restaurant with culinary creations worthy of a fine-dining menu—is one of the likely spots, as chef Patrick Mulvaney gets many of his ingredients from Ashworth. The menu changes daily, based on what was harvested at Del Rio and from other local growers Mulvaney buys from.
"We use as many ingredients as possible from local farms," Mulvaney says. While that doesn't include seafood, it's a safe bet that the mushrooms, peppers, yellow beans and capers surrounding the buttery grilled swordfish didn't travel far to get to the plate, thanks to what Mulvaney calls the area's "12-month growing season."
"I fell in love with Sacramento," Mulvaney says about his culinary journey from New York to apprenticeships in Europe and fine restaurants in the Western United States. "I opened this place for locals—for them to come, relax and talk about the issues of the day.
"We got these yesterday; today they're drying and we'll roast them when that's done," Mulvaney says, gesturing toward rows of chili peppers hanging over a walkway in the courtyard that leads to Next Door, the restaurant's private space that can fit up to 130 people for banquet-style events in the main room and 40 in the smaller room off to the side.
Ella Dining Room & Bar, a block away from the State Capitol building, fits the bill for groups looking for an upscale dinner experience. An elegant, gold-and-white private dining room fits up to 14, and 20 can fill up a partition-able dining room with walls and ceiling lined with fire-treated wooden shutters from Hungary.
Guests can be sure that executive chef Ravin Patel's succulent grilled beef tenderloin (made even better with bone marrow butter and short rib ravioli), Dixon lamb and all the accoutrements come regionally sourced from the Sacramento and Central valleys.
The local flavor at Ella extends to its handcrafted cocktails. House-made tonic gives the "real gin and tonic" a zest of distinctive flavor, and no bourbon lover should pass up a smooth Ella old fashioned.
Chef Oliver Ridgeway has the pleasure of serving locally sourced concoctions to locals and visitors at Grange Restaurant & Bar, which is attached to The Citizen Hotel, an elegant boutique hotel and part of Marriott's Autograph Collection. The hotel has 9,000 sq. ft. of event space, including the 2,280-square-foot Plaza Park Ballroom, with sweeping views of downtown Sacramento and able to accommodate up to 300 for banquets.
Menus for hotel events come from Grange, which gets ingredients from seven area farms (and downtown's Cesar Chavez Park farmers market). While Ridgeway hesitates to name any favorite ingredients to cook with, he indicates an affinity for the region's tomatoes, delta asparagus and corn, which find their way into his Storm Hill zabuton, half Mary's chicken and more. A maximum of 20 people can sit in the private dining room that overlooks the modern restaurant.
Sacramento's food scene is definitely elevated with a little help from its neighbors. According to Alan Humason, executive director of Yolo County Visitors Bureau, his county is the tomato capital of the world. Humason adds that Yolo County "is the farm to Sacramento's fork."
Yolo County's biggest city is Davis, home of University of California, Davis. In addition to the legendary Davis Farmers Market, the city boasts Robert Mondavi Center for the Performing Arts and the U.S. Bicycling Hall of Fame. The performing arts center has seating for 1,800 in its largest hall and another theater with room for 250.
Beer lovers flock to Dixon's Ruhstaller Farm & Yard (also in Yolo County), where, as founder Jan-Erik Paino states, "We grow beer." More than seven acres of land support countless vines of hops that find their way into Ruhstaller beers. "We make whatever people want to drink," Paino says. He changes up his beers based on conversations with friends, colleagues and visitors to the farm, where pre-release brews are on tap for guests to sample—and comment on. The farm also hosts private events for groups up to 100 in the open-air outdoor space, with hops in view during growing seasons.
The craze over local fare culminates every September at Sacramento's Farm-2-Fork Festival. It kicks off with a ticketed dinner by the city's top chefs on the iconic (and insanely bright yellow) Tower Bridge, closing off car and boat traffic. The next day brings the festival itself, where everything grown in the Sacramento Valley is woven into delectable treats presented by the region's best chefs, brewers, vintners and distillers. Hey, anything goes where everything grows.
---
Hands-On in Napa Valley
No exploration of Northern California is complete without a visit to Napa Valley's wine country. Just about any of the wineries in the region is good for a rich tasting experience, and many offer exciting activities involving wine, food and more for groups.
Cakebread Cellars hosts cooking classes for groups that have attendees cooking in a variety of styles, including comfort foods, seafood and French cuisine—with wine tastings and property tours, of course.
Raymond Vineyards' Winemaker for a Day program (above) puts attendees in charge of their own private blending room. Blend and bottle red wine to take home, or order an entire case of your own concoction.
Oxbow Public Market is a hub for foodie fun in downtown Napa. Groups can arrange hands-on classes in spice blending and tastings of cured meats in the 40,000-square-foot market.
The Culinary Institute of America at Greystone is a must for foodies in the region. The castle-like building is an awe-inspiring site, and groups can arrange tours and cooking classes where some of the top talents in the country learned their trade.
---
Sacramento's Historic Halls
As the gateway to the Gold Rush and the capital of California, Sacramento takes great pride in its sense of history. Meeting groups can share in the sentiment by holding events at two historic venues.
Julia Morgan House was designed by its famous namesake and completed in 1922. The mansion was originally a wedding gift from Lizzie Glide (wife to one of the largest landowners in California) to her daughter. The ground floor drips with classic elegance, including furnishings and decor that recall the setting of a Jane Austin novel—perfect for pre-meeting receptions. A debonair dining room sets a sophisticated scene for a post-meeting dinner.
Upstairs, meeting rooms take on the character of modern, state-of-the-art boardrooms by featuring massive multimedia displays (one monitor measures an astounding 90 inches) and side rooms for breakout sessions for meetings with 10 to 40 attendees.
The Sutter Club, which opened in 1889 as an exclusive social club, was founded by original forty-niners who prospered from the Gold Rush. Its ranks have included elite businessmen, most governors of California and supreme court justices, among others. Since 1930, the club has made its home in a building across from the State Capitol—a luxurious example of early California mission architecture that's now available for nonmembers to use for meetings.
Eleven available rooms comprise more than 10,000 sq. ft. of meeting space, which can be set up in multiple configurations. Meals are prepared by the club's expert culinary staff, which regularly crafts delectable meals for Sacramento's creme de la creme.
---
Major Meeting Venues
Claremont Hotel Club & Spa
Scenic location at the foot of the Claremont Hills; undergoing major renovations as it prepares to become a Fairmont property; 30,000 sq. ft. of meeting space, including 5,166-square-foot ballroom.
DoubleTree by Hilton Hotel Berkeley Marina
Waterfront location on Berkeley Yacht Harbor; 13,000 sq. ft. of flexible indoor and outdoor meeting and event space, including 26 meeting rooms; 24-hour fitness center.
Hotel Shattuck Plaza
1910 mission-style building in the heart of downtown Berkeley; 8,000 sq. ft. of state-of-the-art meeting and banquet space; Five restaurant provides fine dining featuring California cuisine.
Oakland
Fox Theater

Classically decorated landmark theater in downtown Oakland; reception capacity of 2,000, theater capacity 1,800, banquet capacity 500; the Den two-story cocktail lounge fits up to 200.
Oakland Convention Center
64,000 sq. ft. of convention, exhibit, social gathering and meeting room space; walking distance to Jack London Square dining and entertainment complex.
Oakland Marriott City Center
Convenient location next to Oakland Convention Center; 89,000 sq. ft. of meeting and event space, including 47,736-square-foot combined exhibit halls, 36 event rooms and 30 breakout rooms.
Sacramento
Hyatt Regency Sacramento
Convenient downtown location; 27,000 sq. ft. of meeting, event and conference space, including 11 high-tech meeting rooms and column-free 15,544-square-foot Regency ballroom.
Julia Morgan House
1922 mansion now owned by Sacramento State University; elegantly decorated ground floor for receptions up to 250; state-of-the-art audio/visual technology in upstairs conference rooms.
The Citizen Hotel
Marriott Autograph Collection property; more than 9,000 sq. ft. of meeting and event space, including elegant Plaza Park Ballroom with 2,280 sq. ft.; Grange restaurant attached.
The Sutter Club
Sacramento's most exclusive social club for more than 100 years; refined facility with more than 10,000 sq. ft. of meeting and event space available for nonmembers; downtown location.
San Francisco
Moscone Center
Three-story convention center in the heart of the city; 700,000 sq. ft. of exhibit space; 256,225 sq. ft. of meeting space in 106 meeting rooms; 123,000 sq. ft. of prefunction lobby space.
Oceano Hotel & Spa
Located on Half Moon Bay; 20 minutes from San Francisco International Airport (SFO); 8,000 sq. ft. of meeting space, including five function rooms; Oceano Coastal Spa offers more than 30 treatments.
The Ritz-Carlton, San Francisco
23,000 sq. ft. of meeting and event space, including 9,360-square-foot ballroom; Parallel 37 serves globally inspired California cuisine; JCB Tasting Lounge offers luxury wine tastings.
San Jose
Hotel De Anza
Boutique property in downtown San Jose; near SAP Center and San Jose Convention Center; 100 guest rooms; meeting rooms accommodate 65; conference rooms hold 200.
San Jose Convention Center

214,760 sq. ft. total exhibit space; 165,000 sq. ft. of total contiguous space; 143,000 sq. ft. of column-free space; up to 43 meeting rooms with capacities from 50 to 3,900 in theater-style seating; near 2,200 hotel rooms downtown.
The Fairmont San Jose
San Jose's first luxury hotel; 65,000 sq. ft. of meeting space, including a multimedia theater with space for up to 3,000; McCormick & Schmick's serves fresh-caught seafood.
Santa Clara
Hilton Santa Clara
Walking distance to Levi's Stadium; 7,000 sq. ft. of meeting space; across the street from 262,000 sq. ft. at Santa Clara Convention Center; 13 meeting and event rooms with high-tech options.
Hyatt Regency Santa Clara
Connected to Santa Clara Convention Center; 60,000 sq. ft. of indoor and outdoor event space, including 22,568-square-foot grand ballroom and Terra Courtyard that fit up to 800.
Levi's Stadium
Home of NFL's San Francisco 49ers; $1.2 billion venue with 400,000 sq. ft. of indoor and outdoor event space; 180 food options available; field available for private events.
Santa Clara Marriott
10 minutes from Mineta San Jose International Airport (SJC); 27,209 sq. ft. of event space, including 1,200-square-foot California Ballroom; Bradley Ogden's Parcel 104 serves farm-to table meals.
Santa Cruz
Hotel Paradox
Located on Santa Cruz Riverwalk, adjacent to San Lorenzo River; 8,000 sq. ft. of meeting space, including 4,400-square-foot Sequoia Ballroom, the single-largest meeting space downtown.
Santa Cruz Dream Inn

Beachfront location on Monterey Bay; 165 guest rooms; nearly 3,500 sq. ft. of meeting and event space for up to 250; high-speed Wi-Fi and state-of-the-art audio/visual equipment.
Smart Meetings Related Posts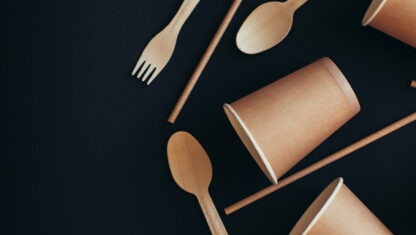 As a meeting professional, you wield enormous power. In ways often overlooked, you help create a demand that eventually topples the dominoes toward purchasing upgrades. Use it wisely.