Biggest Little City steps up in Nevada
Over the past decade, Reno, Nevada, has been in the midst of a citywide renaissance reviving the town known internationally as "The Biggest Little City in the World," making it a choice destination for event profs seeking a host city that can elevate meetings and offer attendees an entertaining experience.
While Reno's sister city to the south, Las Vegas, is one of the top destinations in the U.S. for meetings and events, Reno offers a strikingly similar experience with unique features such as the burgeoning food and drink scene in the trendy Midtown district and an immense art scene—giving Reno a deep and unexpected cultural experience.
What's more, the city is now home to the offices of large tech companies including Google and Tesla, making it the logical destination for meeting profs in Silicon Valley with a flight time of roughly 45 minutes from Bay Area airports to Reno-Tahoe International Airport (RNO).
Arrive
Travelers arriving at Reno-Tahoe International Airport are greeted with the clamor and flashing lights of slot machines peppered through the terminals of the airport, which is conveniently located less than four miles from downtown Reno. For those awaiting departures or in need of sustenance, Reno's airport has several options including Vino Volo, with delectable tapas and a wide selection of locally-sourced wines, or the Tahoe-themed Timber Ridge with heartier options such as wood-fired pizzas and burgers—not to mention a wide selection of local brews and a full bar.
Meet and Sleep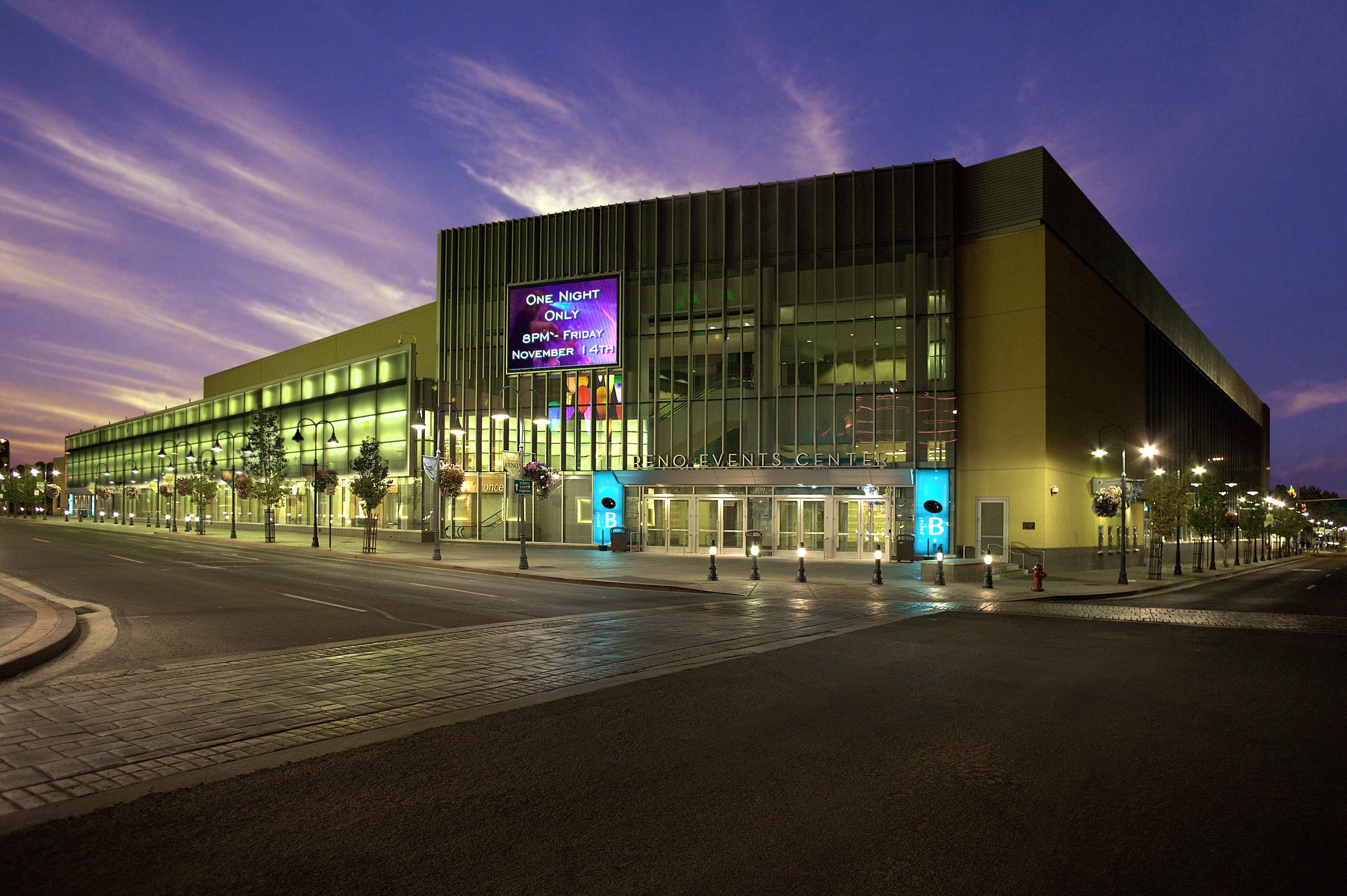 The Row in downtown Reno is a collection of three properties with over 4,000 rooms and includes Eldorado Reno, Silver Legacy and Circus Circus Reno. The Caesars Entertainment-owned properties boast a total of 180,000 sq. ft. of event space near numerous other meeting venues such as Reno-Sparks Convention Center with 600,000 sq. ft. of meeting space and can accommodate groups of 50 to over 3,000.
Read More: A Revamped Reno Could Take Meetings to the Next Level
Meeting profs focused on team building can set their sights on National Bowling Stadium located in the center of downtown Reno with 32,000 sq. ft. of concourse space that can be formatted for receptions and dinners, the Stadium Club, which features a full bar and dinner seating for up to 64 guests and of course, 78 state-of-the-art bowling lanes—earning the venue its moniker of the "Taj Mahal of ten pins."
Just a block away from the National Bowling Stadium, Reno Events Center offers 118,000 sq. ft. of meeting space with numerous suites and pre-function area on the facility's mezzanine level. The main arena space boasts 56,000 sq. ft. of space.
Eat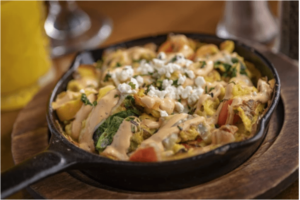 Reno's Midtown District consists of restaurants, gastropubs, breweries and distilleries spanning roughly 20 square blocks, including the chic chandelier-lit yet rustic brick-lined, Homegrown Gastropub, offering diners elevated American comfort food with vegetarian and gluten-free options.
Led by Executive Head Chef Ivano Centemeri, La Strada at Eldorado offers guests the experience of award-winning Italian dining in a space with a warm and classic aesthetic, perfect for group dining of any size. In 2019, Centemeri's mushroom ravioli won the Food Network's "Best Pastas in the Country." In addition, La Strada was awarded Wine Spectator's "Award of Excellence" nine years straight.
Do
Guided art tours through Midtown and the downtown Reno Arts District are available year-round from Art Spot Reno, allowing attendees the opportunity to view the over 100 murals painted on local businesses throughout the area. The Reno Playa Art trail features sculptures originally designed and displayed during the annual Burning Man event that takes place north of Reno in the Black Rock Desert. Attendees can enjoy the vibrant and artistic flavor surrounding Reno while taking a deep dive into the local community's history.
In addition to casino gaming and vibrant nightlife, Reno is a hotbed of outdoor activities, boasting more than 300 days of sunlight a year, offering ample incentives as a host city. Reno is home to 40 golf courses that embrace the area's natural beauty, including the Washoe County Golf Course, established in 1934, making it one of the oldest courses in the country.
Groups can connect with nature on one of the city's many hiking trails in West Reno, including the 0.8-mile Oxbow Nature Study Area Nature Trail that runs alongside the Truckee River. Horseback riding tours offered by Sierra Adventures will inspire attendees with expeditions through desert plateaus once traversed by the first pioneers to explore the Sierra frontier.
Need to Know
70+ bar stops on Crawl Reno map
$457 million: Record Taxable Room Revenue during 2021-22 fiscal year
50+ museums, including the National Automobile Museum, Nevada Museum of Art and Nevada Space Center
This article appears in the October 2022 issue. You can subscribe to the magazine here.
Smart Meetings Related Posts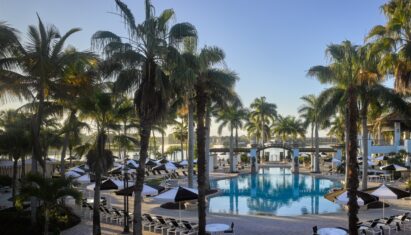 Curabitur aliquet quam id dui posuere blandit. Vivamus magna justo, lacinia eget consectetur sed, convallis at tellus.