Louisville and Lexington boast prizewinning attractions and champion facilities
The Commonwealth of Kentucky is a place of revered traditions and refined craftsmanship, where recipes for barrel-aged bourbon are passed down and distilled the same way for generations. It's where majestic horses are born and bred on fortified bluegrass pastures. In fact, more prizewinning thoroughbreds come from Kentucky than anywhere else in the world.
The secret to success lies deep beneath the ground in mineral-rich shoals of limestone found in streambeds and caverns such as those in Mammoth Cave National Park, the longest cave system in the world. Groundwater that trickles through the flatlands and ridges is attributed to the strength and character infused in everything the region produces.
Bourbon tourism and premier equestrian events bring visitors from around the world to Lexington and Louisville, Kentucky's two largest cities. According to Kentucky Distillers' Association, nearly 2 million visitors from all 50 states and 25 countries have embarked on the Kentucky Bourbon Trail in the last five years. International racing events such as the Breeder's Cup and World Equestrian Games, alongside the world-famous Kentucky Derby, attract more spectators every year. These are just a few of the bucket-list experiences and memorable venues from which groups can choose.
"Learn about bourbon, attend a tour and tasting, or hold a private event at a distillery," suggests Marci Krueger, vice president of sales and services for VisitLex. "Experience the world of a working horse farm; the breeding, racing and beauty of the rolling hills and fence lines is captivating."
Giddy Up in Lexington
In the heart of Bluegrass region, the most famous resident is a blue horse named Lexington. Christened after the city in which he was born in 1850, the stallion was known as the fastest runner and greatest sire of his time. Lexington gained his royal blue hue in equine artist Edward Troye's classic portrait, symbolic of the bluegrass pastures thoroughbreds grazed on.
Blue horses can still be spotted around the city in at least 10 different historic points of interest during a Big Lex Scavenger Hunt. It's one of many unexpected ways that groups can explore the Horse Capital of the World.
"Group planners want the educational content of their meeting to take place, but they also want attendees to leave the meeting with a unique experience," Krueger says. "When meeting planners discover all the possibilities that Lexington can provide in that arena, they are amazed. We are rich in history, so we naturally have the backdrop to impress visitors in the Bluegrass region."
Competitive Edge
From April to October, racing season is underway at Keeneland Race Course. The national historic landmark is one of the top thoroughbred racetracks in North America and was the filming site of Seabiscuit. Last year the Breeders' Cup World Championships were held at Keeneland for the first time, drawing 95,000 spectators for the two-day event. Throughout the year, private event venues and VIP suites are available to groups. The racecourse is across from Blue Grass Airport (LEX), and 6 miles outside downtown Lexington.
Rupp Arena and Lexington Convention Center are two of the biggest meeting and entertainment facilities near University of Kentucky. The men's college basketball team plays at the arena, which is the largest indoor basketball stadium in the country, with a capacity of 23,500. Lexington was chosen as one of nine cities to host the 2017 and 2018 NCAA Division I Women's Basketball Championship games at Rupp Arena, the first time it will host the tournament since 1986.
Lexington Convention Center is due for a $250 million upgrade, with construction slated for next spring. According to an independent study by Conventions, Sports and Leisure International, the convention center was losing 35 percent of potential convention business with its existing 66,000 sq. ft. of exhibit space and 40,000 sq. ft. of meeting space.
The proposed expansion will include a contiguous exhibit hall with 100,000 sq. ft., a ballroom with 22,500 sq. ft. and 30,000 sq. ft. of additional meeting space. Lexington Convention Center is expected to remain open during construction.
Lucky in Louisville
The highlight of Pete Browning's Major League Baseball career was when he broke his favorite bat in 1884. John Andrew Hillerich then turned the first pro bat for the Louisville Eclipse baseball player. With his new stick, Browning scored three hits in the next game, and became known as The Louisville Slugger before Hillerich trademarked the company name.
The Louisville Slugger Museum & Factory continues to be one of the most popular attractions in Kentucky's largest city, where time-worn traditions are cherished amid tall buildings and new infrastructure. The Kentucky Derby is the fastest two minutes in sports, held at legendary Churchill Downs, always occurring on the first Saturday in May. The most prestigious horse race in the country is one of the greatest draws for meeting groups visiting the Southern city.
"Louisville's unique brand of Southern hospitality, one-of-a-kind attractions, Urban Bourbon Experience, rich culinary scene, convenience and affordability make it a world-class destination for any meeting or event," says Karen Williams, president and CEO of Louisville Convention & Visitors Bureau. "Within a day's drive of half the U.S. population, it's easy to get to this easygoing town."
New & Improved
The biggest news to come Louisville's way is the investment of $1 billion in downtown infrastructure. The city is primed for transformation of its meeting facilities, with a focus on Kentucky International Convention Center (KICC) as it receives a $207 million facelift.
Exhibit space is expected to increase by more than one-third at KICC, expanding the area to more than 200,000 sq. ft. The main ballroom will add 10,000 sq. ft., for a total of 40,000 sq. ft. of space. According to Louisville Convention & Visitors Bureau, the convention center will gain up to 25 percent more convention business when the expansion is finished in 2018.
To accommodate more visitors, Louisville has 1,800 hotel rooms in the pipeline, including the Omni Louisville Hotel. Located one block from KICC, the LEED Silver property will offer 612 guest rooms, 70,000 sq. ft. of event space, two full-service restaurants and a speakeasy with four bowling lanes when it opens in 2018. Already more than 2,300 guest rooms are connected to the convention center via skywalk, and another 2,000 rooms are within a six-block radius.
While KICC is under construction, delegates can meet next door at KFC! Yum Center, the official home of University of Louisville men's and women's basketball teams. With views of the Ohio River, it offers state-of-the-art meeting space for concerts and large functions, and can seat 22,090.
Another convention venue is Kentucky Exposition Center, which is adjacent to Louisville International Airport (SDF). As the sixth-largest center in the nation, it has more than 1.2 million sq. ft. of space and hosts many top trade shows.
---
Explore
Belle of Louisville
The oldest operating paddlewheel steamboat is Belle of Louisville, a 102-year-old National Historic Landmark that cruises along the Ohio River. Group tours and charters are available for up to 650 passengers.
Brewgrass Trail
Although Kentucky is known for its bourbon, excellent craft breweries are scattered along Lexington's Brewgrass Trail. Trade a passport full of stamps at each of the seven stops for an official Brewgrass Trail T-shirt.
Muhammad Ali Center
Muhammad Ali Center is dedicated to the life and legacy of the professional boxer, activist and native son of Louisville, who passed away earlier this year. The award-winning museum offers private event spaces.
Historic Tours
Stroll down yesteryear with a tour of Lexington's historic architecture and restored homes, such as the Mary Todd Lincoln House, which belonged to one of America's most controversial First Ladies.
---
Must See
There is one rule of thumb to bear when imbibing the pride and joy of Kentucky: All bourbon is whiskey, but not all whiskey is bourbon. The refined liquor is held to higher standards of purity and is primarily distilled from corn. Bourbon is America's only native spirit, almost all of which is produced in the Bluegrass State. There, it's much more than a just drink—it's a lifestyle.
Groups can tour Lexington's Distillery District, which was once a major hub of bourbon production during the 19th century. Barrel House Distilling Company crafts small-batch bourbon, rum, vodka and moonshine; Bluegrass Distillers produces craft bourbon with locally sourced ingredients. In downtown Louisville, the Urban Bourbon Trail encompasses 34 establishments, such as Jim Beam Urban Stillhouse, offering unique whiskey-tasting experiences.
Smart Meetings Related Posts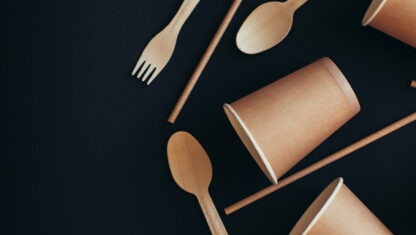 As a meeting professional, you wield enormous power. In ways often overlooked, you help create a demand that eventually topples the dominoes toward purchasing upgrades. Use it wisely.