Work on Seattle meeting infrastructure continues despite COVID-19
Seattle's hospitality community didn't sleep through the pandemic. Although it was one of the first cities to put gathering restrictions in place after the first case in the United States was reported there, the meetings industry continued to plan for a future beyond quarantines and physical distancing.
Smart Meetings embarked on a road trip in early July to check out progress in the Great Northwest and was greeted by consistent mask adoption, signage about careful distancing, but also lots of open doors…and construction cranes.
Meet and Sleep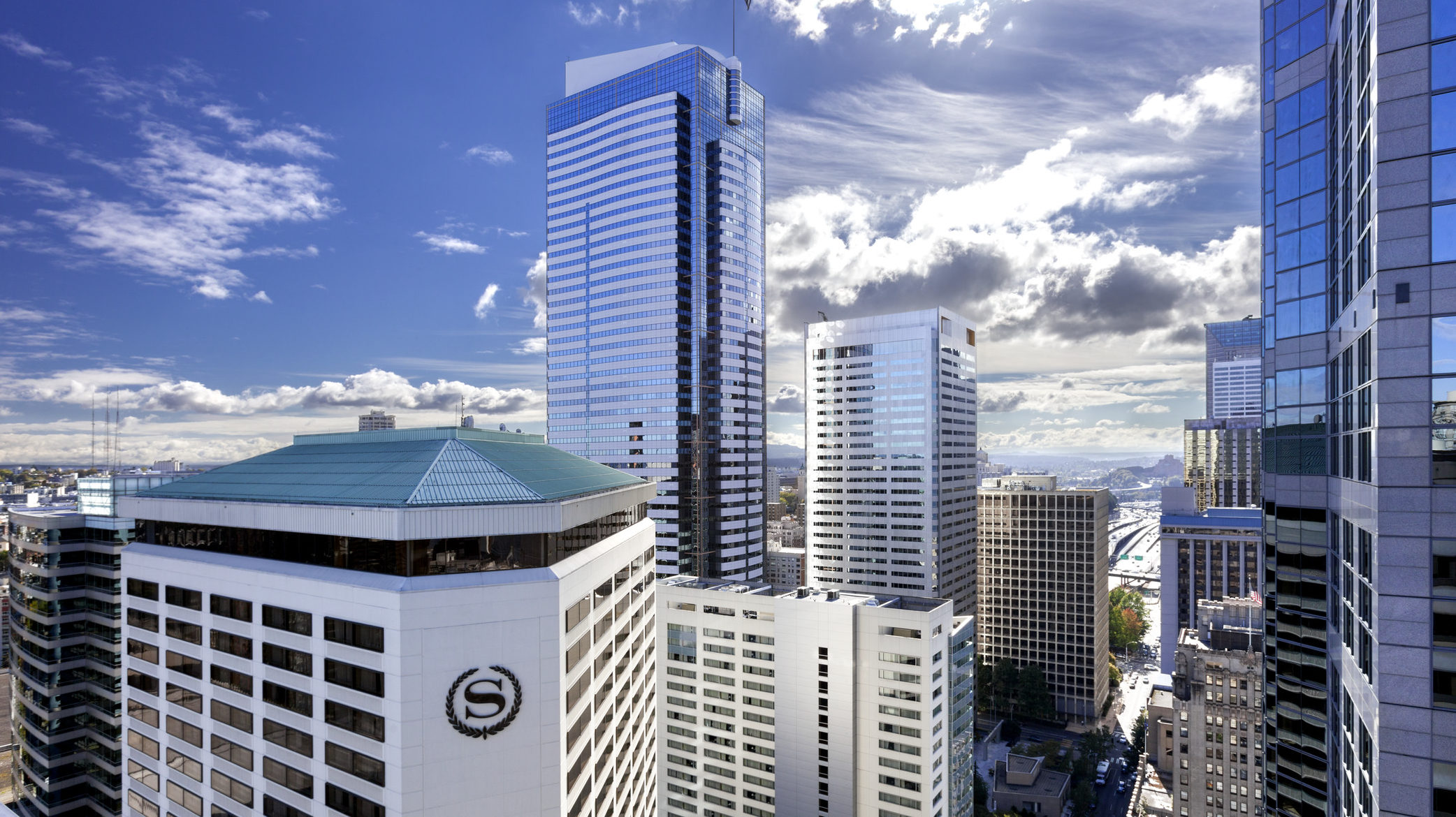 "We are going full steam ahead," reports Washington State Convention Center (WSCC) President and CEO Jeff Blosser when asked about progress on the new 250,000-square-foot Summit Building, which is on course for a spring 2022 opening. Meanwhile, the existing 140,000-square-foot Arch facility will welcome its first group in September. WSCC was well on its way to Global Biorisk Advisory Council STAR accreditation when we stopped by, based on cleaning protocols being put in place. "People still want to meet, even if it looks different," Blosser says.
Kimpton Hotels operates four properties in the city—Kimpton Palladian Hotel, Kimpton Hotel Vintage Seattle, Kimpton Hotel Monaco Seattle, and Kimpton Alexis Hotel, which was the only one open over the holiday weekend. The downtown property is conveniently located on First Avenue, a short walk to the waterfront. The 122-room property was limiting occupancy to 50 percent and leaving rooms vacant for 72 hours between guests.
Tom Waithe, Kimpton regional vice president, was there on July 4 to show off the brick-walled conference room and wood-paneled author's corner. Redmond-based Microsoft is penciled in for the space in September. Meantime, small executive groups are making use of the expansive presidential suites and access to water activities.
Lindsay Sandomirsky, director of sales and marketing with Sheraton Grand Seattle, and Area General Manager Keri Robinson have been focused on redefining shared spaces by putting dots on the floors, spreading out furniture and putting up acrylic sheets and signage to ensure the 1,236-room property with 75,000 sq. ft. of meeting space is as safe and efficient as it is popular for gala events.
The two took a break from "rebooking the rebookings" to talk about what it is like to be one of the few open businesses downtown. The property, where a renovation in 2018 added a lobby Starbucks, was the area's only open outlet for a time of the city's famous coffee brand.
"Venues are taking on a larger role in planning now," Sandomirsky says. "Before, we didn't tell people where to walk or sit, and now we have to do that to keep the program on track." The first large group is set for September, with an even larger one scheduled for December…depending on government mandates.
Also looking ahead is one of the city's oldest hotels. Fairmont Olympic's 450 guest rooms and 28,000 sq. ft. of meeting space date to 1924, but the property is currently undergoing a "grand revitalization." In the fall, the doors will open on aesthetic and technical upgrades that reincorporate original 1924 flooring and all the bandwidth required for a hybrid affair. The renovated lobby experience will include a striking central bar, which will transition from coffee service to afternoon tea and end with hand-crafted cocktails. Connected through a hidden door, a library bar will serve as a spirit drinker's enclave.
"As we approach our centennial anniversary, we are bringing new life to the design, culinary offering and the experience across the hotel," General Manager Markus Treppenhauer says.
Do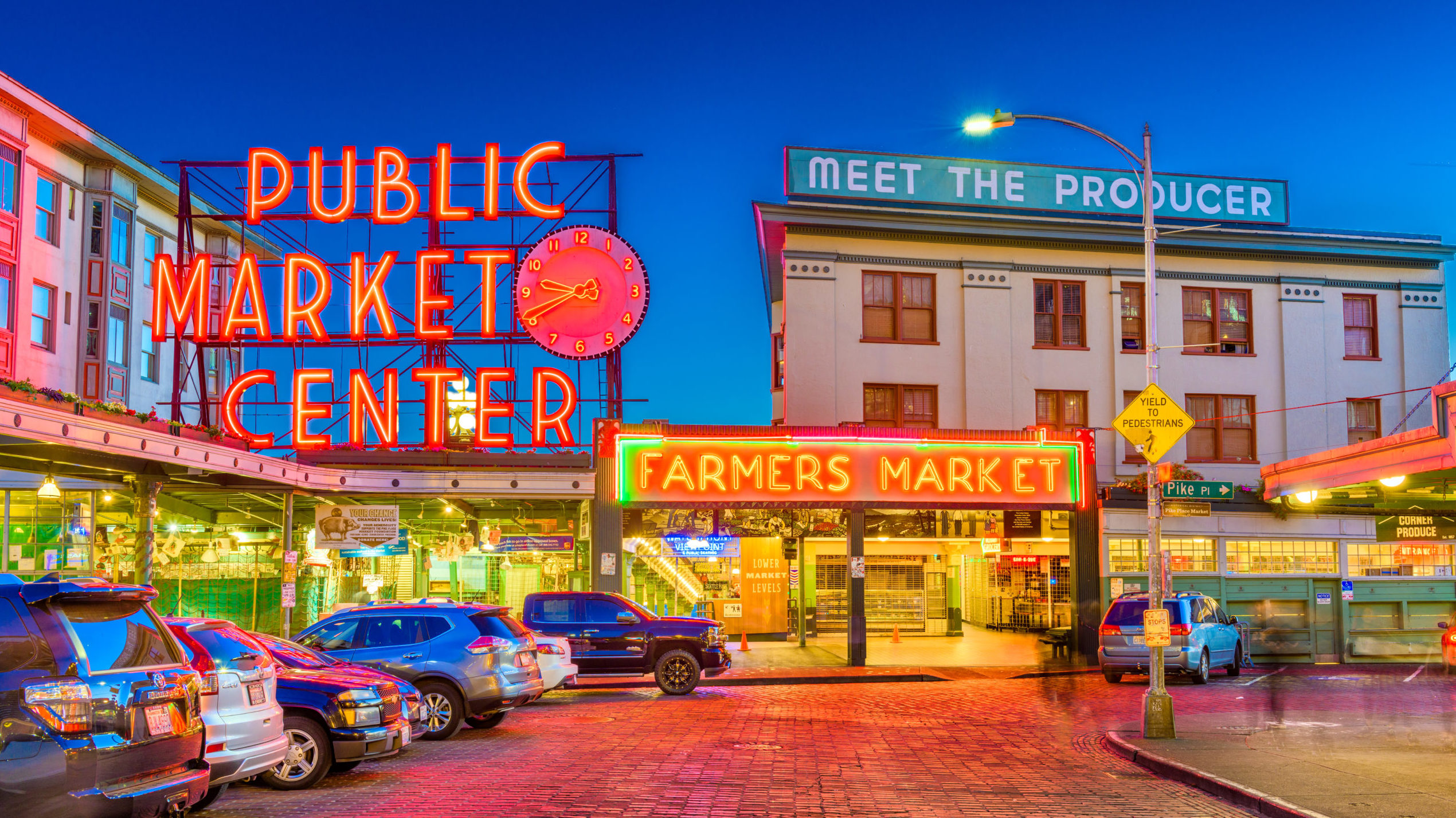 Pike Place Market is open during our visit with some restrictions. Lowell's Restaurant Seattle is serving up fresh crab benedict with a side of waterfront views, fish are still flying in the main arcade, and Magic Shop calls from the DownUnder. And who could resist a trip to Western Avenue for a flaky croissant from The Barque Brontes Bakery Cafe, even if hours are limited? Seattle Aquarium on the waterfront is also open, with timed tickets to manage capacities.
Kris La Fata, director of sales with Argosy Cruises, which operates sightseeing excursions on the harbor and Lake Washington, explained that the fresh air makes day trips popular because people are looking for safe ways to enjoy time together. "Our boats are large enough to create a socially distanced environment where you can still enjoy drinks, snacks and the company of friends and family," she notes. Masks are required to keep employees and guests as safe as possible.
Need to Know
240 Vendors in Pike Place Market Historical District
500 Residents in the market, including low-income seniors and disabled (services supported by market operations)
30,000 sq. ft. Open space in MarketFront expansion, with views of Elliott Bay