This lively city packs a punch
Much like the United States, with its vast offering of different cultures and perspectives on the world, Texas' cities each have their own personality and each offer a lens through which to see the state. Austin's personality is that of the hip, younger person who knows all the cool music and new dances, and can't wait to show it all off.
And in 2022, billions worth of development has and will continue to shape the city. Opening later this year is a 133-acre Apple campus, which will feature a 192-room hotel; and the 5,000-seat Moody Center concert venue at the University of Texas just opened in April, solidifying the city's reputation as the "live music capital of the world." Consider this your site inspection of the cool kid on the Texas meeting map.
Arrive
When you fly into Austin-Bergstrom International Airport (AUS), you may hear something not all airports have: live music. At four venues throughout the airport, Annie's Cafe & Bar, Heart of Austin Bar, Tacodeli and I Vini's, live performances can be heard as passengers arrive and depart. In 2017, the airport staged more than 1,500 performances.
Stay and Meet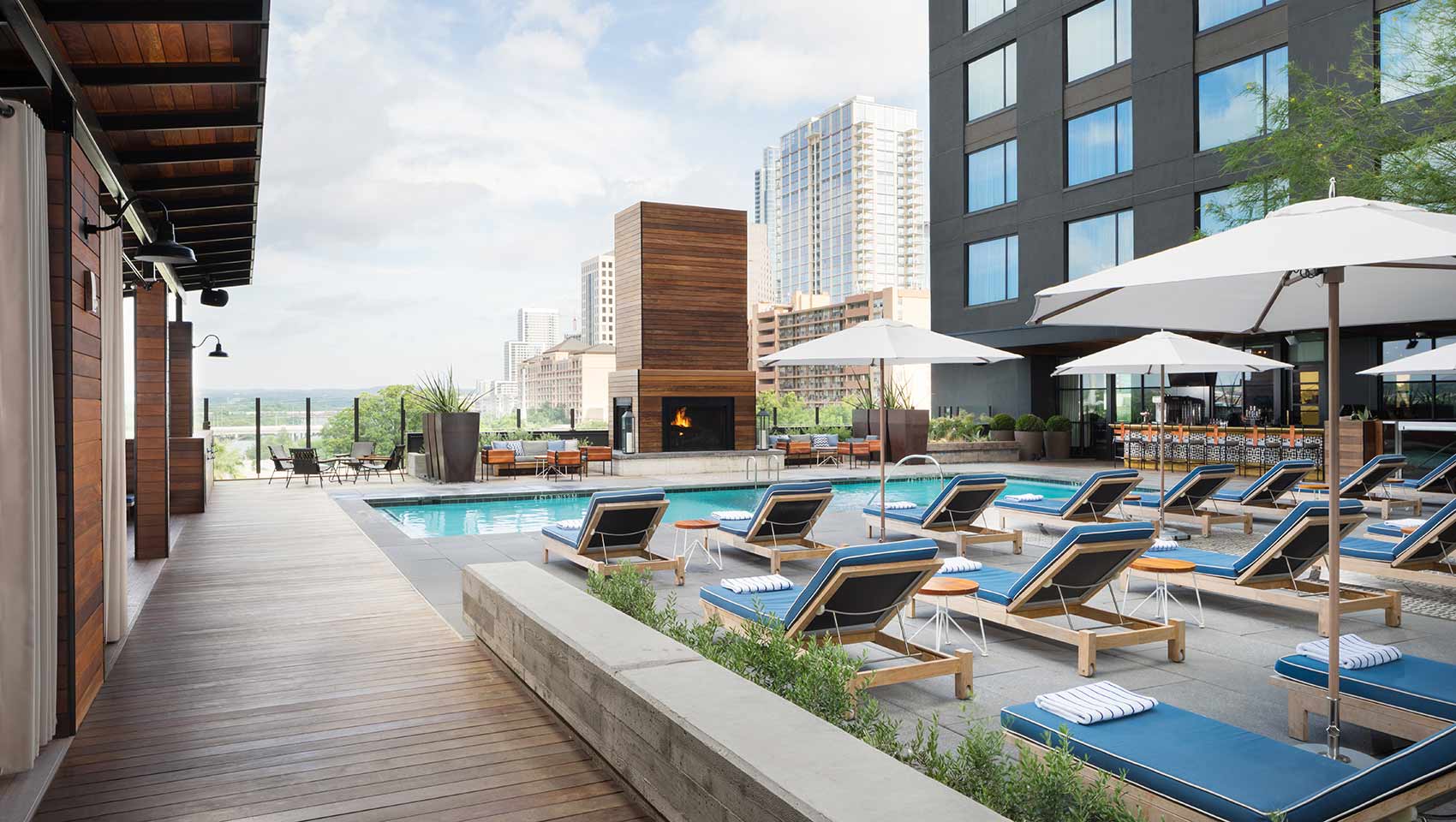 From AUS, downtown Austin is within easy reach. In the center of town, at Austin Convention Center, groups will become acquainted with five exhibit halls spread across 881, 400 sq. ft. of event space, surrounded by 12,000 hotel rooms in a 2-mile radius. And it's USGBG LEED Gold EB-certified, meaning the venue runs on 100% renewable energy via Austin Energy's Green Choice program. Omni Austin Hotel Downtown is one of the city's convention center hotels. The property features 393 guest rooms, including 45 suites, which were renovated in the summer of 2021.
Wood decor and accented furniture fills the halls of the 319-room Kimpton Hotel Van Zandt. Eleven meeting rooms and a fourth-floor pool deck with Austin skyline views are included in the property's 25,000 sq. ft. of meeting space.
Meeting professionals will be met with 20,000 sq. ft. of meeting space, including 17 meeting rooms. Omni Austin is home to Morsel's, a coffee bar; and Ancho's, the property's Southwestern restaurant, which is undergoing a renovation. Hotel Zaza Austin Downtown in Austin's Warehouse District features 159 guest rooms and 8,500 sq. ft. of meeting space. The 3,664-square-foot Gold Standard Ballroom is its largest space, although the 855-square-foot Don't Mess with Texas room and Stage Fright, its 510-sqaure-foot private dining room, win for best venue names.
Eat
Suerte (Spanish for "luck"), in East Austin, offers an experience that meshes Mexican cooking and Texas-based ingredients. Tostada de Tejada, which features white shrimp and marinated mussels; and quesadilla de res, filled with smokey wagyu short rib, quesillo and charred grapefruit salsa, don't even touch the surface of offerings.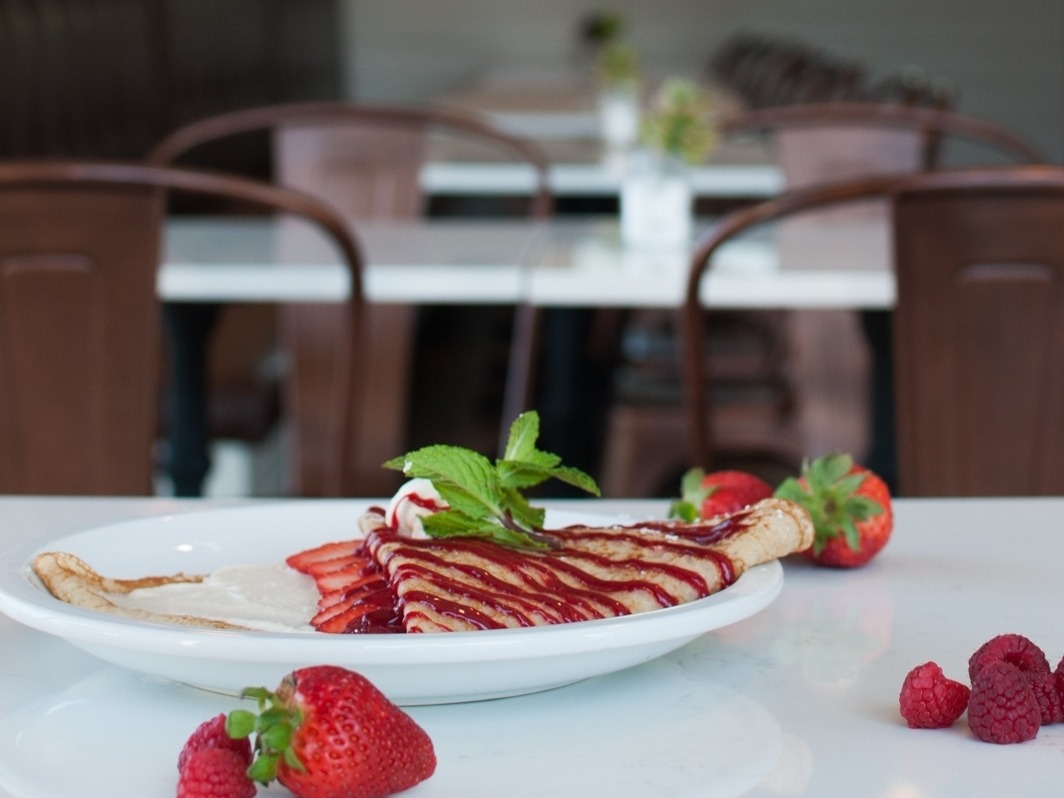 Get the savory and the sweet at Crepe Crazy. From a vast menu, groups can grab that pre- or post-event crepe, such as the savory lox-filled Scandinavian crepe or sweet brown sugar and cinnamon crepe. Bagels and croissants are also on the menu.
Do
In most cases, inviting guests to break things wouldn't be appropriate but Uncharted Adventures provides the space to rage with no consequences. In what the company calls rage-room sessions, groups can break glass windows, printers and other satisfyingly fragile objects. They also offer axe throwing, car smashing, splatter painting, and a bar and lounge for post-destruction relaxation.
In addition to hitting the bar, you can hit the streets of Austin on a tour like no other. Twisted Texas Tour is Austin's only concert-on-wheels. With private tours available daily, the company's 34-seat bus, named Wallace, showcases the city's best food, drinks and live music, as well as Austin-based trivia and prizes. Twisted Texas also offers small- and large-group private tours, such as walking tours; brew tours; and the 3.5-hour Way Out Austin Food tour, which takes groups for samplings at four Austin restaurants and food trucks.
Need to Know
5: Major tech companies have moved to or expanded in Austin: Tesla, Apple, Amazon, Samsung and Google
More than 250: Live music venues
13th: Fastest growing state in the United States by population (U.S. News)