The all-American city is a group hit
Will it play in Peoria? You've heard the expression, but know its origin? In the height of the vaudeville stage, it was common for a new act or stage production to book into the small riverfront city to test audience reaction. If it was a hit, it was ready for prime time; if not, it was rewritten, recast or canceled. Peoria, in the smack-dab middle of Illinois, was considered the nation's bellwether, the typical American audience.
More: Enjoy Illinois: Summertime Fun in Greater Chicago and Beyond
Not surprisingly, then, Peoria's been awarded "All-American City" status four times in the past 80 years. A former nexus of steamboat and rail travel, this city of 130,000 residents sits in a lovely river valley that can best be appreciated on Grand View Drive in Peoria Heights, which Teddy Roosevelt once declared the world's most beautiful drive.
Arrive
Peoria International Airport (PIA) offers nonstop flights from 12 destinations, including Chicago, Atlanta and Detroit. By car, it's a 2.5-hour drive from Chicago, St. Louis or Indianapolis, and less than a day's journey from every major Midwest city.
Meet and Sleep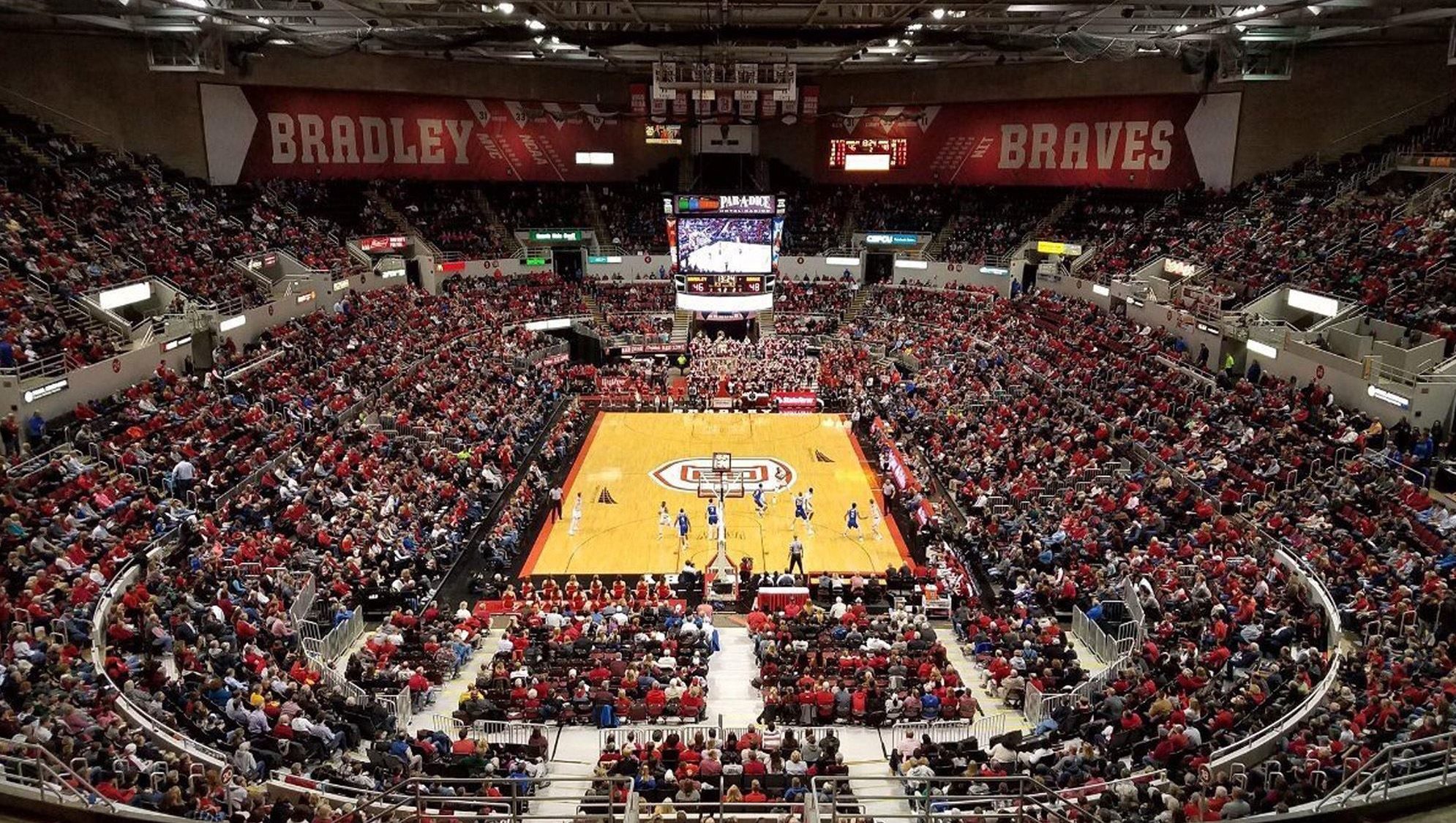 Peoria Civic Center in downtown Peoria is the largest convention center in downstate Illinois, with more than 100,000 sq. ft. of exhibit space, plus an 11,300-seat arena, 2,196-seat theater and ballrooms. An appealing array of meetings hotels offers over 4,000 guest rooms. Largest is Four Points by Sheraton Peoria Downtown, with 323 guest rooms, 21,000 sq. ft. of meeting space and a ballroom that can accommodate up to 1,000 people for dinner.
Connected to the civic center by skywalk is historic Peoria Marriott Pere Marquette, more elegant than ever after a $70 million renovation. It has 286 guest rooms and 19,500 sq. ft. of meeting space when combined with adjoining Courtyard by Marriott Peoria Downtown, which adds another 116 guest rooms. Both are a quick walk to the city's business and entertainment district. Another downtown favorite is Mark Twain Hotel, a 111-room boutique property. Its Executive Board Room is just the thing for corporate retreats, and, just next door, The Packard, an event property dating to 1927, has river views for conferences, conventions and celebrations.
Eat
From brewpubs to steakhouses, international fare to farm-to-table cuisine, Peoria's got it. Award-winning Table 19 in Peoria Marriott Pere Marquette showcases local farms in straightforward American cooking; it has a private room for group dining. In the old Peoria train depot, Blue Duck Barbecue Tavern plates scratch-made fare in an inviting and fun atmosphere. In addition to traditional 'cue, it offers house-smoked meats in a variety of appetizers, soups, salads, sandwiches and tacos, complemented with beers from regional microbreweries; it also caters group events. For a more elegant evening, venerable Jim's Steak House fits the bill, with an upscale menu and decor patterned after an English country inn. A chandelier-lit banquet room glows with a cozy fireplace.
Do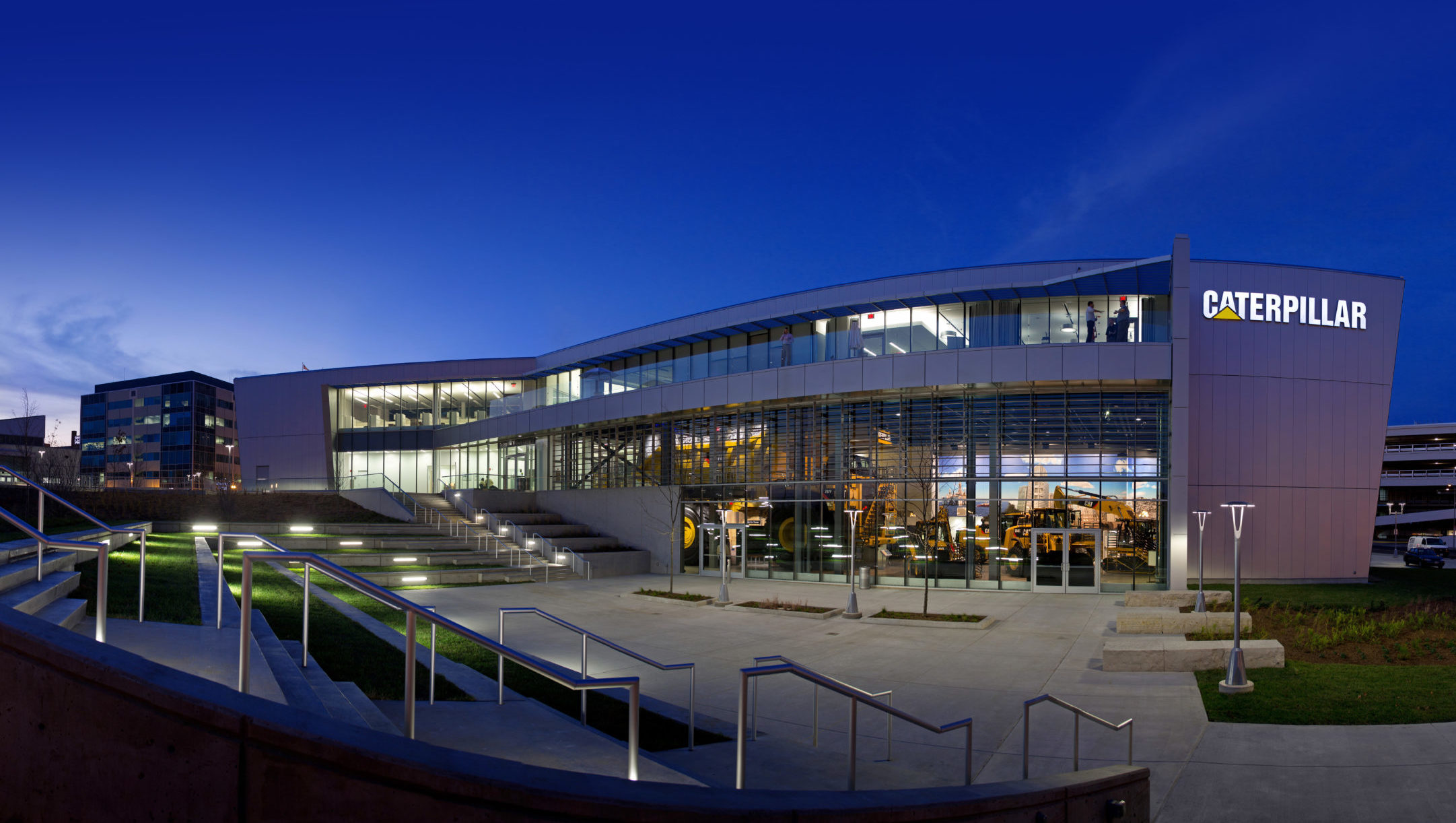 Until it moved its world headquarters in 2017, Peoria's most famous corporate citizen was Caterpillar, but sleek Caterpillar Visitors Center remains on the riverfront. Via interactive displays and exhibits, it gives a fascinating look at a company that grew to a global powerhouse that helped to widen the Panama Canal and build Three Gorges Dam in China. Meeting rooms are available for half- and full-day rentals, as well as evening events, and include admission to the galleries. There's also an outdoor event space, and catering is offered.
LEED Gold-certified Peoria Riverfront Museum has a striking, contemporary design and offers a collection of fine art, but it also houses the Center for American Decoys, dedicated to honoring the finest waterfowl decoys. Rentable spaces include the grand lobby, a planetarium, an auditorium, a giant-screen theater and a boardroom.
In a nod to the city's 19th-century prominence as a river port, Spirit of Peoria is an authentic paddle wheeler available for sight-seeing, themed cruises, private charters and overnight excursions. It can accommodate more than 100 passengers. West of the city, 1,800-acre Wildlife Prairie Park has forest trails for hiking and biking, and 50 species of native animals, including wolves, elk, bison, cougars and bears. Thirteen unique lodging rooms range from Santa Fe Railway cabooses to grain bins and traditional rooms. An event center can accommodate 50-250 attendees, and outside pavilions can handle up to 400 people.