Mexico's Pacific Coast is a seaside paradise offering preserved nature at every turn. Its beaches pulsate with local wildlife at the intersection of turquoise swells and shimmering gold sand. Exotic birds and sea creatures are lured by the unspoiled delights of the region, while well-appointed accommodations extend a warm welcome to visitors throughout the world.
The region runs along the coasts of western Mexico and the Sea of Cortez. Mexico's Pacific Coast is made up of hidden beaches, encased coves and lush forest mountains. The "Happy Coast," a stretch of Pacific coastline between Puerto Vallarta and Manzanillo in the southern part of the region, has historically been a beloved Mexican gem. Only recently have international visitors began swarming to the region.
Riviera Nayarit features emerald vegetation, sprawling beaches, charming coastal towns and an abundance of tropical marine life. The area also features some of the most notable luxury accommodations in the world and has already hosted a remarkable list of celebrities.

Puerto Vallarta is acclaimed for its vibrant energy, which is found on and along the cobblestone streets featuring world-class dining, shopping, nightlife and traditional appeal. Meanwhile, once-in-a-lifetime bird, whale, dolphin and turtle sightings frame Vallarta's water. La Paz is becoming an internationally recognized surfing destination and gaining deserved recognition as the "Aquarium of the World."
Arguably, real luxury demands the tranquility of seclusion. As a long-standing secret paradise, Mexico's Pacific Coast guarantees such pampered isolation. Hidden beaches, fresh grilled fish and a delicately preserved ecosystem are only a few of the exceptional aspects of the region.
Striking beaches create a natural haven for water activities, deep relaxation and opportunities to interact with exotic wildlife. The ocean calls to everyone, whether it's for exciting surf sessions or sunbathing on lavish boats. Forest lagoons, attentive service, clean air and clear skies can uplift any spirit.
Further Reading:
Smart Meetings Related Posts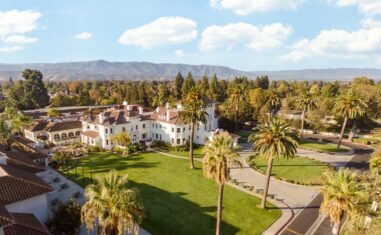 Hilton has just debuted two new Curio and one new Embassy Suites property with lots of space for meeting planners.