The Bahamas and Caribbean islands offer fascinating hyper-local options
Boasting some of the world's most spectacular resorts, meeting spaces and attractions, the Caribbean and the Bahamas have long been among the favorite meeting spots for groups. The islands also lure groups with their warm weather, fabulous beaches, vast array of water sports and tantalizing dining options.
The major islands offer all these features, and share much in common. But they also have carved their own identities over hundreds of years, resulting in distinct, vibrant cultures. The uniqueness of each island has piqued the interest of meeting groups, who increasingly are searching for authentic, hyper-local experiences.
These days, many attendees want to take a deep dive into the living heritage of the places they visit. This not only makes their trips much more interesting and educational, but also provides an energy boost that carries over into meetings and everyday life back home.
The Bahamas, Cayman Islands, Dominican Republic and Puerto Rico are among the islands that offer this stimulating experience. As a result, they are among the most popular meetings destinations in the region. Here's a look at how groups can have an unforgettable hyper-local experience on each of them.
Bahamas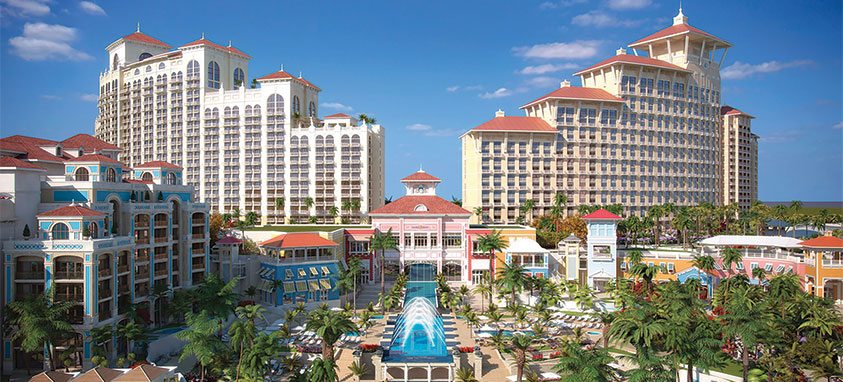 Islands in the Bahamas are similar geographically, with low, thick pine forests, mangrove swamps, lagoons and lakes. They are mostly flat, with miles of white and pink-sand beaches. The Bahamas' exquisite landscapes, wide variety of water sports, excellent dining options and fabulous luxury hotels make it an attractive meeting destination for groups.
"Groups want authentic, interactive travel experiences to enrich their group travel," says Janet Johnson-Cuffie, director of group sales and marketing in North America for Bahamas Tourist Office. "Meeting planners seek to immerse their groups with local and cultural [offerings]. One of the unique experiences…is the People to People program, which connects visitors to our culture and Bahamian people."
The program, launched in Nassau in 1975, aims to give visitors "a unique opportunity to see life as Bahamians live it." Overseas guests and groups are matched with a Bahamian host, primarily by occupational, leisure or religious interests.
Hyper-Local Experiences for Groups
The Bahamas offers more than its share of unique natural wonders, including Exuma Cays Land & Sea Park, situated in the remote eastern edge of the Bahamas. The park is a protected marine area, the first of its kind in the Caribbean. It features some of the most striking seascapes in the Bahamas, with luminous, electric-blue water and white sand. Its abundant marine life and crystal-clear waters make it very popular among divers and boaters. On a clear day, divers and snorkelers can enjoy visibility stretching more than 100 feet. Groups can visit this underwater wonderland on private boats or dive charters.
The first and only zoo in The Bahamas, the Ardastra Gardens, Zoo & Conservation Centre in Nassau, is inhabited by the largest collection of Bahamian animals in the world—300 of them, including the national bird of The Bahamas, the Caribbean flamingo. Groups can hand-feed playful parrots, attend a lecture on wildlife conservation and watch the world-famous marching flamingos.
Ardastra also features more than 4 acres of lush tropical gardens. With temperatures that rarely soar above 90 or fall below 60 degrees, the gardens boast a dazzling array of flowers and trees, such as coconut palms, bromeliads, orchids, bougainvillea and hibiscus blossoms of virtually every conceivable color.
Nassau was home to famous pirates, including the notorious Edward Teach, aka Blackbeard, along with "Calico" Jack Rackham, Charles Vane, Anne Bonny and Mary Read. Groups can learn about Blackbeard and other local pirates at Pirates of Nassau, an interactive downtown museum. The pirate adventure begins on a moonlit dock amid the sounds of lapping water and pirates celebrating in a nearby tavern. Visitors then tour a replica of the pirate ship Revenge and enter into a world of cutlass-wielding freebooters.
Top Resorts and Hotels
The eagerly anticipated, 299-room SLS Baha Mar hotel opened in November at Baha Mar, a $4.2 billion beachfront resort in Nassau. Baha Mar also offers Grand Hyatt Baha Mar, with 1,800 guest rooms. A third property, the 200-room Rosewood Baha Mar, is scheduled to open this summer.
Baha Mar includes a 100,000-square-foot casino (largest in the Caribbean) that overlooks the ocean, an 18-hole Jack Nicklaus Signature Golf Course and Golf Club, 14 restaurants, 11 swimming pools surrounded by more than 250 palm trees, an Espa spa with 24 treatment rooms, and 200,000 sq. ft. of indoor and outdoor meeting space.
Atlantis Paradise Island, another leading destination for meeting groups, offers 3,414 guest rooms; a host of ocean adventures, drawing on its staff of more than 100 marine biologists; and more than 500,000 sq. ft. of indoor and outdoor meeting space, including the 50,000-square-foot Imperial Ballroom.
Cayman Islands
Grand Cayman, the largest island, features outstanding beach resorts, and several scuba diving and snorkeling sites. With 96 percent of the Cayman Islands population, it is by far the main meetings destination, but all of the islands offer opportunities for groups to explore the islands' unique culture. Cayman Brac is known for its deep-sea fishing excursions, and Little Cayman, smallest of the group, is noted for its diverse wildlife, including endangered iguanas and seabirds such as red-footed boobies.
"With over 130 different nationalities living in the Cayman Islands, there is a diverse and global thread woven into the modern cultural fabric of the destination, including the flavor of the food, the sounds and beat of the music, and the international panache that our visitors experience," says Rosa Harris, director of Cayman Islands Department of Tourism. "Our 'Caymankind' way of life happens naturally throughout the islands, from your arrival at the airport to checking in to your hotel, and at the many restaurants and attractions groups participate in."
Hyper-Local Experiences for Groups
One of the unique features of the Cayman Islands—and its top water-based attraction—is Stingray City, a series of shallow sandbars found in the North Sound of Grand Cayman.
"The friendly southern stingrays greet visitors who arrive on boats, catamarans and even jet skis, and interact with the handlers, who provide guests with the opportunity to safely interact with the rays, even giving them a kiss of good luck!" Harris says.
Groups can charter vessels to visit the sandbar through Red Sail Sports, an award-winning destination marketing company.
Another exciting outdoor option is Cayman Turtle Centre, where your group can swim with turtles in a lagoon brimming with colorful marine life. The area surrounding the center is part of the attraction—it features traditional Caymanian homes that provide groups with a glimpse into the early days of the Cayman Islands. National Gallery of the Cayman Islands honors the artistic heritage of local visual art, including paintings, sculptures, mixed media and video. It is available for everything from casual receptions to sophisticated dinners with up to 300 attendees.
"It's a great way to experience Caymanian culture through the eyes of the country's best visual artists," Harris says.
Top Resorts and Hotels
"All the resorts have infused local culture into their properties with artifacts, art work and menu options that incorporate Caymanian flavors," Harris says.
The 285-room Margaritaville Beach Resort Grand Cayman—the newest of a chain of resorts Inspired by the lyrics and lifestyle of singer, songwriter and best-selling author Jimmy Buffet—is completing its last phase of construction on Grand Cayman. It features a private beach, four food and beverage outlets, four swimming pools, a retail store and 4,000 sq. ft. of meeting space.
The Westin Grand Cayman Seven Mile Beach Resort and Spa, situated in the heart of Grand Cayman, recently underwent a $50 million renovation. Named to Conde Nast Traveler's Gold List, the resort features Beach House, an upscale yet casual restaurant offering incredible view of world-famous Seven Mile Beach. The resort also provides 343 rejuvenated guest rooms, a spa, 8,877 sq. ft. of meeting space and easy access to Seven Mile Beach.
Located on Seven Mile Beach, Grand Cayman Marriott Beach Resort offers 295 guest rooms, four restaurants and bars, a spa, snorkeling, swimming and paddleboarding. The resort also has 5,561 sq. ft. of meeting space, divided among three event venues, including the 4,261-square-foot Orchid Ballroom.
Dominican Republic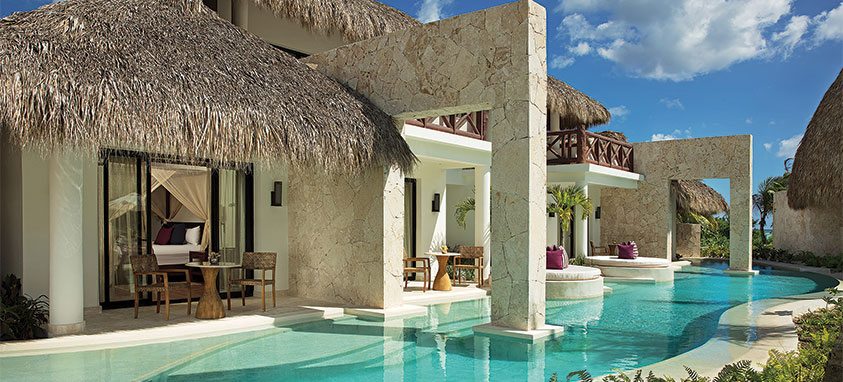 Santo Domingo, the capital of the Dominican Republic, is one of the Caribbean's oldest cities. Zona Colonial—the site of the first permanent European settlement in the New World—has a walled, cobblestoned historic core. Some buildings date to the 1500s, including Basilica Catedral Santa Maria de la Encarnacion (also known as Santa Maria la Menor), the first cathedral built in the New World.
The Dominican Republic blends the historic with the modern in its own unique manner.
"Dominican culture is very colorful and lively, which you can perceive through our arts and crafts, music and especially our gastronomy," says Shasha Cruz, director of meetings and incentives in North America for Dominican Republic Tourism Board. "Part of what makes it unique is the fact that Dominicans are a fusion of African, Spanish and native Indians."
Groups can take a deep dive into the native culture through Dominican Treasures, which offers active and entertaining day trips, and multiday itineraries that include sea kayaking, diving, hiking, as well as agricultural and community tours.
"The excursions are delivered by families living in the villages around the area," Cruz says. "This is a way we can do sustainable tourism and give back to the community."
Hyper-Local Experiences for Groups
One of the best places to delve into Dominican culture is Zona Colonial, an intriguing historic area and vibrant neighborhood in Santo Domingo. Founded in 1498, it is the oldest European settlement in the New World, and a UNESCO World Heritage Site.
The area is filled with Spanish Colonial buildings and monuments, including some of the oldest buildings in the New World, such as Convento de los Dominicos, which is the first monastery in the Americas, and Ozama Fortress, the oldest Spanish fortress in the New World. But Zona Colonial is much more than a historical timepiece: It is a bustling area with restaurants, cafes, nightclubs and shops, as well as beautiful parks and squares. It's a great place to people watch, and live music and dance performances are offered every Friday and Saturday night.
Groups can get a strong dose of Dominican plant and animal life at Parque Nacional del Este (Eastern National Park), the crown jewel of the island's southeastern coast. It's home to hundreds of species of plants and animals, including 112 bird species. The reserve also contains one of the Caribbean's largest marine parks, with a huge coral reef system.
Trails loop throughout the grounds, past tide pools, and into tropical forests and dark caves. The park also features offshore coral reefs, spectacular beaches and pre-Columbian art in a system of caves.
Surprising to many, The Dominican Republic is known for its thriving cigar industry, and several companies offer tours. La Flor Dominicana Cigar Factory, located 65 miles east of Santo Domingo, produces creative blends and hand-crafted products that are arguably the most popular cigars on the island.
During tours, groups learn about La Flor's tobacco farm on the island, and the process involved in making premium cigars, which includes leaf stripping and sorting; the rolling, aging and fermenting process; and packing. Tastings are also offered, where groups can interact with staff who make the cigars.
Top Resorts and Hotels
AMResorts opened Secrets Cap Cana Resort & Spa, with 457 guest rooms and 20,073 sq. ft. of meeting space, in November 2016. The adults-only property also features sophisticated Caribbean furnishings, gourmet dining, an infinity pool, beach volleyball and barbecues on the beach. The same month, AMResorts' Now Onyx Punta Cana opened with 502 suites, nine dining options and 30,377 sq. ft. of meeting space.
The all-inclusive, 1,787-room Hard Rock Hotel & Casino Punta Cana features one of the largest casinos in the Caribbean, nine restaurants and 65,000 sq. ft. of meeting space. Another all-inclusive property, Club Med Punta Cana, offers 553 guest rooms in three story bungalows that are surrounded by gardens, and 4,000 sq. ft. of meeting space. The eco-friendly Paradisus Punta Cana Resort, a Melia property, provides 693 guest rooms, 12 restaurants and 20,000 sq. ft. Part of Barcelo Hotel Group, Occidental Punta Cana features 865 guest rooms, 11 restaurants, a wide variety of water sports and 8,000 sq. ft.
Puerto Rico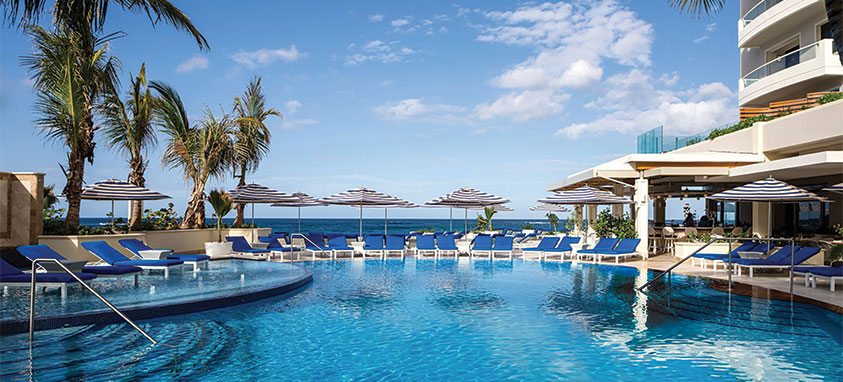 Puerto Rico was hit hard by Hurricane Maria, a Category 4 storm, in late September. It caused severe damage to homes, hotels, restaurants and other buildings and infrastructure. The official death toll at the time was listed as 58, but some sources indicated the number is actually much higher.
In the aftermath, thousands of people left Puerto Rico, with close to 200,000 moving to Florida. The total damage on the island was estimated as high as $95 billion. This hurricane had a major impact on Puerto Rico's meetings industry, but it is recovering.
"We were pleased with our outpouring of support from our clients and the industry," says Alma Pedrosa, acting president and CEO of Meet Puerto Rico. "Many of our clients have re-booked for 2018 or beyond. In addition, most of our hotels and attractions are open, and our ports, airports, etc., have been operating normally now for a few months. We anticipate everything to continue to move forward at the same rate."
Pedrosa emphasizes that Puerto Rico has plenty of intriguing hyper-local experiences to offer groups.
"From the local foods to those 'only in Puerto Rico' activities, Puerto Rico doesn't have to look hard for authentic offerings, which include Bio Bay, El Yunque, local foods, Old San Juan (with its history and culture), architecture, cobblestone streets and local art. And that keeps us popular," she says.
Hyper-Local Experiences for Groups
Perhaps the ultimate hyper-local destination in Puerto Rico is Old San Juan—a UNESCO World Heritage Site and the only walled city in the Caribbean. It has four fortresses from the Spanish colonial empire, and many significant sites and buildings dating back to the 17th and 18th centuries. But to many, its most intriguing feature is the variety of interesting, small shops lining its cobblestone streets. Give your group plenty of time to browse for traditional Puerto Rican items.
Rio Camuy Cave Park, one of the island's most popular tourist destinations and its oldest natural wonder, consists of more than 220 limestone caves strung along a river. The main cavern is more than 10 stories high. Your group can feel the intriguing mystery and history of these caverns. The nearby Caguana Indigenous Ceremonial Park, a preservation of stone monoliths and petroglyphs, is also well worth a visit.
Situated in Hatillo, in the San Juan wine region of Puerto Rico, Vaca Negra produces the only artisanal ripened cheeses and yogurt in Puerto Rico. Groups can enjoy handcrafted, lactose-free products, and participate in tours and cheese-making demonstrations. Vaca Negra, founded by microbiologist Wanda Otero, makes five types of cheeses, all bearing the names of Puerto Rico regions and sites.
Another interesting option is visiting a chinchorro, a small, rustic, unassuming bar where everyone hangs out at to have fun with family and friends. "Chinchorreo (chinchorro-hopping) is a great way to enjoy a day trip around the island, eating great food, drinking and having a blast!" Pedrosa says.
Top Resorts and Hotels
The 319-room Condado Vanderbilt Hotel, built in 1919 and restored to its distinguished and luxurious patina in 2014, is located in San Juan's stylish Condado District. It offers 5,000 sq. ft. of meeting space. The meeting area consists of 25,000 sq. ft. of ocean-view space and 10,000 sq. ft. of outdoor space. Most of the indoor space has an ocean-front glass wall overlooking the ocean.
El Conquistador, a Waldorf-Astoria Resort—situated in a lush, tropical setting in Fajardo, 37 miles west of San Juan—helps planners organize stellar hyper-local excursions to places including Old San Juan, Bacardi Distillery, Bioluminescent Bio Bay and El Yunque National Rainforest. The 750-room property is open with limited service as it continues to rebound from the hurricane, but is taking reservations for stays after May 22. It has more than 100,000 sq. ft. of meeting space.
Several of the island's traditional haciendas, or plantation homes, can be used for group gatherings. Hacienda Don Carmelo, in Vega Baja, features a private outdoor pig roast at its Puerto Rican School of Equestrian Art, where Puerto Rio's famed Paso Fino horses and riders display their skills.
I Can't Believe My Eyes!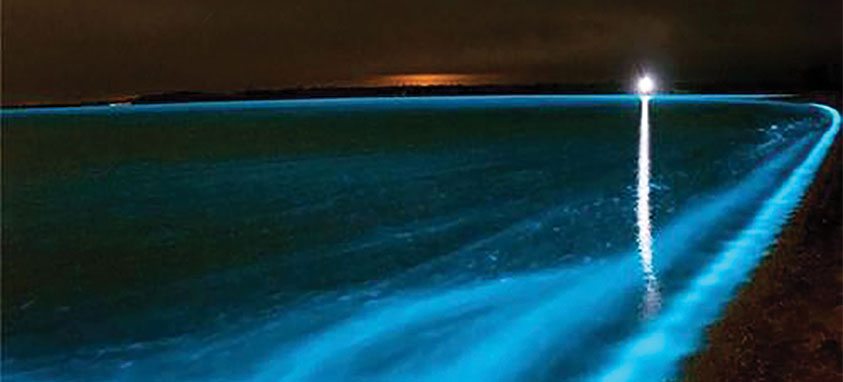 The Bahamas, Cayman Islands, Dominican Republic and Puerto Rico all feature visually stunning sites that are central to their identity. Here are a few of the most amazing attractions.
The 102-foot, majestic Queen's Staircase (also known as the 66 Steps), located in the Fort Fincastle Historic Complex in Nassau, the Bahamas, was carved out of solid limestone by slaves in 1793 and 1794. It was built to provide direct access to the fort in case of attack. Slaves had to cut through rocks with axes and other sharp hand tools to build it. A century later, it was renamed to honor the 65-year reign of Queen Victoria, as well as her role in helping bring about the abolition of slavery in the Bahamas.
Cayman Crystal Caves is a new, yet very old attraction on Grand Cayman. It opened in 2016, but the caves, situated in a tropical forest, took more than 4 million years to develop. Groups can participate in 1 1/2-hour guided tours of three caves, during which they see stalactite and stalagmite crystal structures, and otherworldly formations, formed by single drops of water and the slow passage of time. A tour guide educates them about the formations and provides insights into the early days of Caymanian life. Catered breakfasts and lunches can be arranged.
In 1970, Didi and Aldo Costa moved to the Dominican Republic's north shore and began collecting amber that would eventually fill Amber Museum, housed in an impressive Victorian building in Puerto Plata. Curated with the assistance of Brandt Ghepart of the Museum of Natural History in Cleveland, it opened in March 1982. It contains many rarities, including a nearly 17-inch-long lizard trapped in amber. Guided group tours are available.
One of Puerto Rico's captivating attractions is bioluminescent bays (pictured above), where single-celled microorganisms called dinoflagellates glow briefly, usually in a blue-green color, whenever they are disturbed, and light up the area around them. Five such bays are known to exist in the world, and three are in Puerto Rico. Laguna Grande, or Bio Bay, is located in a natural reserve on the northeast tip of Puerto Rico. The others are in Vieques, an island off the east coast, and La Parguera, on the south coast.