The Music City locals love
There is so much to love in The Volunteer State—music, food, the great outdoors and indoors. But when the crowds along Nashville's Lower Broadway are too much of a good thing for those with lingering Covid cautiousness, it is good to know your alternatives.
Nashville's Ryman Auditorium, Printers Alley, Country Music Hall of Fame, Grand Ole Opry, Bluebird Cafe and the honky-tonks of Music Row, along with Memphis hot spots such as Beale Street and Graceland are still must-see items on almost every visitor list—but there's so much more to be seen, heard and experienced. So why not mix in a little of everything, just like that go-to Nashville party cocktail, the bushwacker? [See sidebar.]
Here's Tennessee the way the locals know and love it.
Where to Eat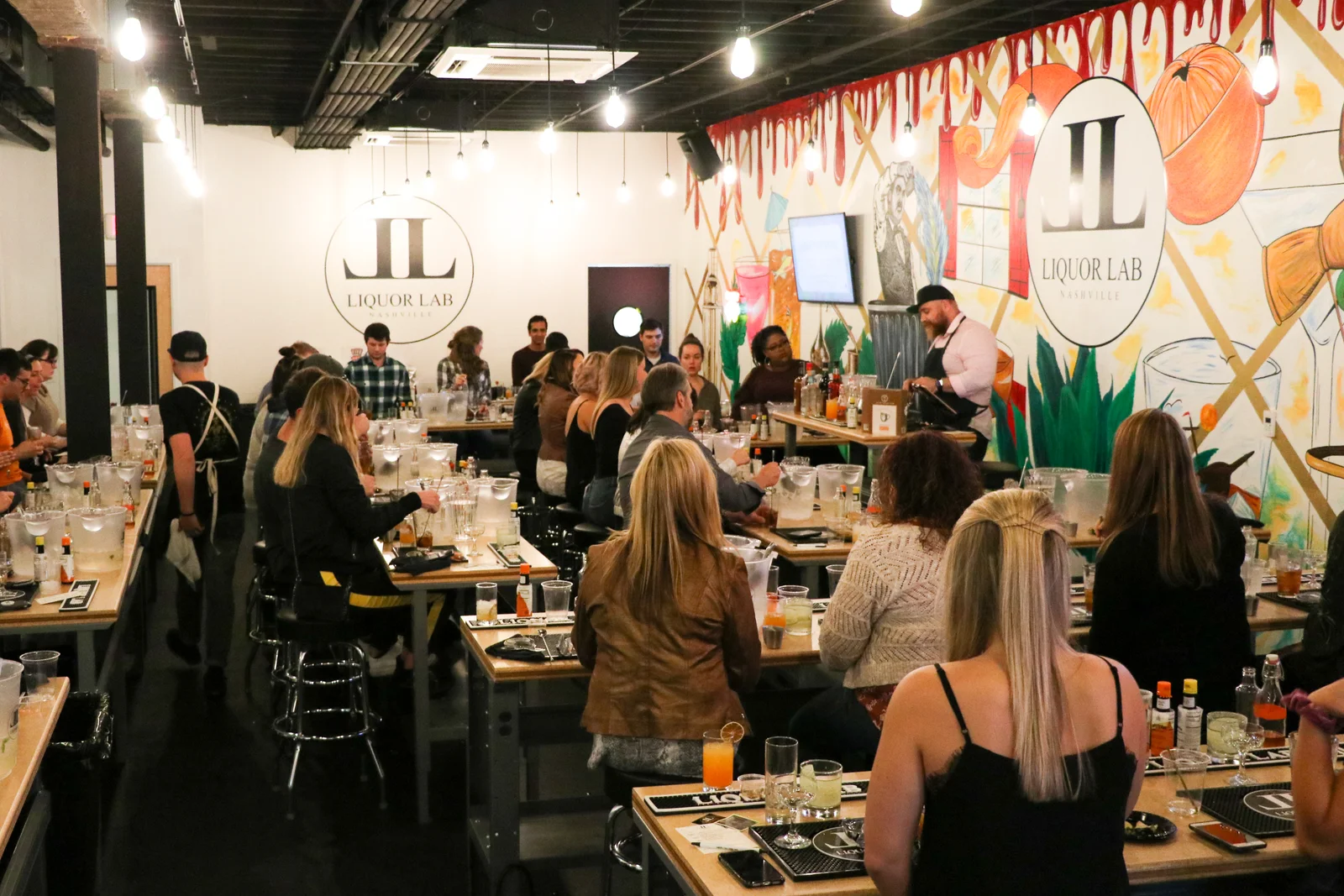 For its size, Nashville boasts an outsized share of James Beard Award-winning chefs. Sean Brock (Audrey, June), Andrew Carmellini (The Dutch, Carne Mare), Tony Mantuano (Yolan), Jonathan Waxman (Adele's), Tandy Wilson (City House). Not to mention global celeb chef John-George Vongerichten (Drusie & Darr). Most of these establishments offer private dining spaces, and some are available for buyouts and events.
But for less chef-driven and more crowd-sourced fare, you can't go wrong guiding your attendees to any number of eateries that, while hardly local secrets, epitomize authentic local dining. Deserving top billing is venerable Arnold's Country Kitchen, where from-scratch comfort food has been served cafeteria-style since 1982. It's the place to chow on a Nashville meat-and-three—one meat (cherry-smoked ribs, pork chops, fried catfish, et. al) backed by a trio of Southern-style sides. This downhome star won a James Beard America's Classics Award in 2009.
In the popular Germantown neighborhood, grab seats at Monell's and start passing bowls of soulful Southern food served to your left, family style. The set price includes meats, veg and salads of the day, plus drink and dessert. A group of 40 or more can take over the stately red-brick mansion for dinner, or the kitchen can deliver "South to the mouth" to your catered location.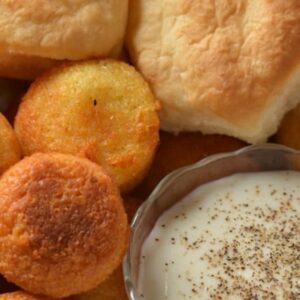 Also in Germantown is the year-round Nashville Farmer's Market, with artisan food, specialty shops, greenhouses and open-air stalls. Watch for special events like this month's Turnip Green Festival with celebrated native chef Tandy Wilson.
Another Beard America's Classics winner is where the Nashville hot chicken craze all began, Prince's Hot Chicken. So the origin story goes, the stately Thornton Prince was served radioactively hot fried chicken one morning by his lady friend in retribution for his wandering ways. Instead of the intended pain, he loved it so much he perfected the recipe and opened his chicken shack. This was at the height of the Great Depression, and his descendants carry on the fiery tradition to this day. The bird can be ordered "plain" to "XXX hot." Catering is offered to groups of 20 or more.
Hattie B's is Prince's hot chicken rival, but she's more than local, with four Nashville locations and others as far away as Las Vegas. Catering is likewise on the menu.
Of course, you can't get away from barbecue in the South. Not that you'd want to. Edlie's Bar-B-Que and Martin's Bar-B-Que Joint (the downtown location is especially group friendly, with a huge beer garden with games) are two classics vying for local loyalty. Another in-the-know fav is Hugh-Baby's, a sister operation to Martin's with three Nashville locations, an homage to the roadside burger and 'cue joints of the mid-South.
It's Memphis-style, whole-hog smoking that stars at Martin's. Get the BBQ Burger for both the house-ground beef and a tangy heap of pulled pork. Another gotta-try-it signature offering is the unappealingly named slugburger, a Depression-era creation of a deep-fried patty of ground pork and soy meal.
Where to Play
You're never far from live music in Nashville, and more than country music royalty and their wanna-be's have found a home there. Jack White, Justin Timberlake, Kathie Lee Gifford, Keb' Mo' and the late John Prine, to name a few. So, it would be a shame not to plan a visit to Music Row or the major temples of music. Yet there are other great options.
One dedicated to an immersive music experience opened in January 2021 at the downtown site formerly occupied by the city's convention center. National Museum of African American Music celebrates more than 50 musical genres inspired, created or influenced by African American culture under the banner of "One Nation Under a Groove," from religious music to jazz, rhythm and blues and hip-hop. Its 1,400 artifacts include outfits worn by the likes of Nat King Cole, Whitney Houston and Lisa Lopes. The museum has several multipurpose event spaces with state-of-the-art technology.
One of the newest concert venues in town is also the place to strike down some pins, grab a bite or chill on the patio. Brooklyn Bowl Nashville, an outpost of the original Williamsburg location in New York City, sits adjacent to First Horizon Baseball Park in Germantown; it pairs premiere live music with 19 lanes of bowling and a bar featuring locally crafted beers and food by the nationally acclaimed Blue Ribbon restaurant group. Buyouts can handle up to 1,200 guests.
Read More: Essential F&B: Can Crafted
Music in Nashville goes down easy anytime, but a warm-up libation sets the stage. Standard Proof Whiskey is a downtown micro-distillery that offers group tastings and cocktail classes. And Liquor Lab, also downtown, is a mixology venue where your group can create beverages with cocktail, wine and beer experts.
Where to Meet, Offbeat
Looking for authentic Nashville settings for your meeting, off-site or event? Look no further.
Acme Feed & Seed, a century-old building in Lower Broadway, is awash with choices. The first floor is an updated take on the classic honky-tonk, with street-food inspired cuisine, craft beer and live music showcasing Nashville's diverse musical landscape. The second floor features a lounge with seasonally inspired handcrafted cocktails, a menu of shareable dishes and a sushi bar. The third floor encompasses The Hatchery, the largest one-level private event and music venue on Lower Broadway. On Acme's rooftop, there's an open-air bar with views overlooking the neon lights of Broadway, Nissan Stadium and the Cumberland River.
It's said that in a copper kettle in 1912, the world's first real candy bar was born in Nashville—and the Goo Goo Cluster, a lumpish mound of caramel, marshmallow nougat, roasted peanuts and milk chocolate, remains a treasured Southern confection. In addition to chocolate classes for groups, the Goo Goo Chocolate Co. has a sweet 4,000 sq. ft. of space with a full-service bar to host up to 140 guests for a meeting or reception.
Johnny and June Cash lived less than 20 miles outside of Nashville, and the beloved singer drew his last breath in the city. Groups can get an up-close sense of the "Man in Black" at Johnny Cash's Bar & BBQ, which serves up rare photos and artifacts from the superstar's day-to-day life amid rough-hewn timbers, a floor-to-ceiling stone fireplace and antiques, along with Southern food and live music. Meeting space can handle up to 600 attendees.
Need a true change of pace? The Bell Tower is a historic downtown church dating to 1874 that's been reborn as a unique event venue. Exposed beams, natural light, an upper-level mezzanine and a full on-site kitchen round out the offering. It accommodates up to 700 for receptions.
The Nashville Bushwacker
What the Hurricane is to New Orleans, the Bushwacker is to Nashville—even though the concoction originated in the Caribbean. Think of it as a very boozy frozen milkshake. Beware brain freeze, limit the intake, but do give it a try.
The "classic" Nashville Bushwacker involves Bailey's Irish Cream or Kahlua, vodka and rum. Half and half and cream of coconut are also in the formula.
To complicate matters, the Bushwacker is a little like barbecue. Everyone adds secret tweaks and swears theirs is the best. Expect green versions for St. Patty's Day and red, white and blue around July Fourth. Maybe a bit of pumpkin spice in the fall. "Floaters" added to top off the drink can mean another shot of booze or maybe flavor shots like peppermint for the holidays.
Asking for it the "Nashville way" means swapping out rum with whiskey.
Cheers, y'all.
New Options to Sleep & Meet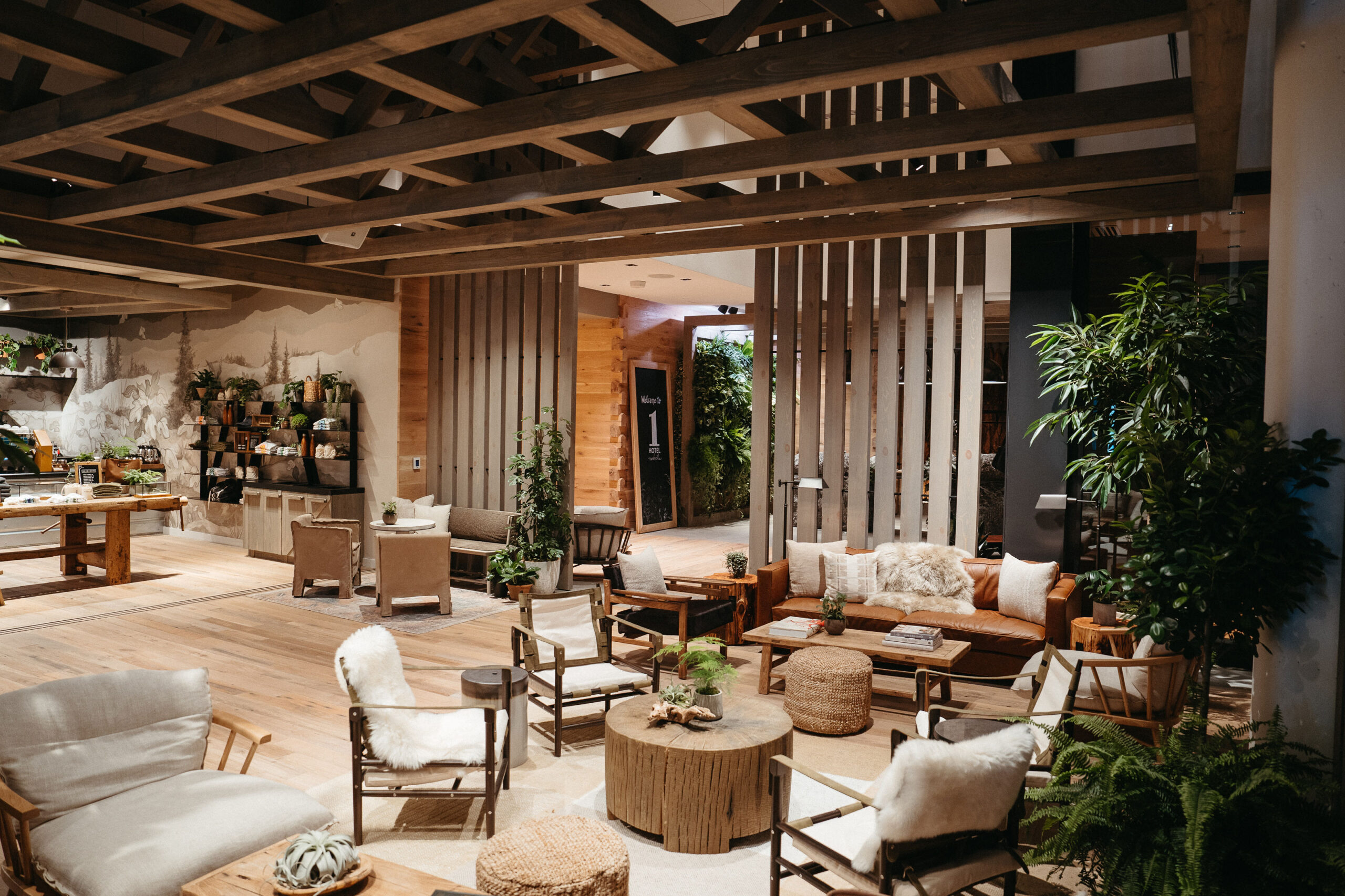 New hotels have been opening like spring flowers in Nashville. The latest scheduled to swing open its doors before the year is out is 235-room Four Seasons Hotel Nashville in downtown's SoBro neighborhood. A full-service spa and rooftop pool will add to the brand's top-shelf allure. Two ballrooms and light-filled flexible meeting space occupy its Level 5, for a total of 25,330 sq. ft. of meeting space. Here's true Nashville flavor: Guests can collaborate with a local musician to write a country song. Even recording sessions can be arranged.
1 Hotel Nashville debuted in June with an ivy-covered facade as a "mission-driven sustainable luxury" property. Its 215 guest rooms mix native greenery, reclaimed materials and organic cotton linens, and guests are greeted with the brand's signature Lobby Farmstand, which features "imperfect" but perfectly delicious fruit that would otherwise be discarded by producers or grocers. Cuisine in the dining room and rooftop bar is farm to table. The spa is complemented by yoga, meditation and fitness classes. Meeting space totals 6,000 sq. ft.
Yet another new luxury option opened this year is 234-room Conrad Nashville. Second-floor event space rings in at 17,122 sq. ft., with an outdoor terrace adjacent to the ballroom. In The Lounge at Blue Astor, High Tea can seque to sampling a 2,500-bottle curated wine collection.
Eight meeting spaces for mid-sized gatherings—for a total of 9,000 sq. ft. of dedicated meeting space and more than 15,000 sq. ft. of flexible use space—await at Virgin Hotels Nashville. Serious sustainability initiatives underpin the chill British vibe at amenities like Funny Library Coffee Shop, which pours coffee by Laughing Man, a brand co-founded by actor Hugh Jackman.
Two more recently opened properties are W Nashville (346 guest rooms and 24,000 sq. ft. of meeting space) in the historic Gulch neighborhood and The Joseph, a Luxury Collection Hotel (297 elegant guest rooms and 22,000 sq. ft. of meeting space).
Not to be outdone by the dizzying number of new builds, venerable Hermitage Hotel [see sidebar], standard-bearer of Nashville hotel opulence since 1910, has renovated and redesigned its 122 guest rooms and suites; the Beaux Arts lobby with its hand-painted glass ceiling, ornamental plasterwork and Tennessee marble; and the adjacent, 2,448-square-foot ballroom. Total meeting space is 5,427 sq. ft. Culinary offerings are now directed by Michelin-starred chef Jean-George Vongerichten.
War of the Roses: How a Nashville Hotel Won Women's Right to Vote
No Johnny-come-lately Nashville hotel can match this wrinkle to Hermitage Hotel's story. The newly redone landmark complemented its rejuvenation with a new staff wardrobe designed by Draper James, the lifestyle brand founded by Nashville native, Reese Witherspoon. Its signature print named The Hermitage Hotel Ditsy Floral features yellow accents as a nod to the Women's Suffrage Movement and the seminal role the hotel played in it during the hot summer of 1920.
In that year, Tennessee was the final vote needed for passage of the 19th Amendment.
The Hermitage's lobby became the ornate stage for the vote's final struggle, a frenzy of arm twisting and cajoling known as The War of the Roses because the suffragists differentiated themselves by wearing yellow roses while their opponents wore red.
Memphis: A Rockin' Good Time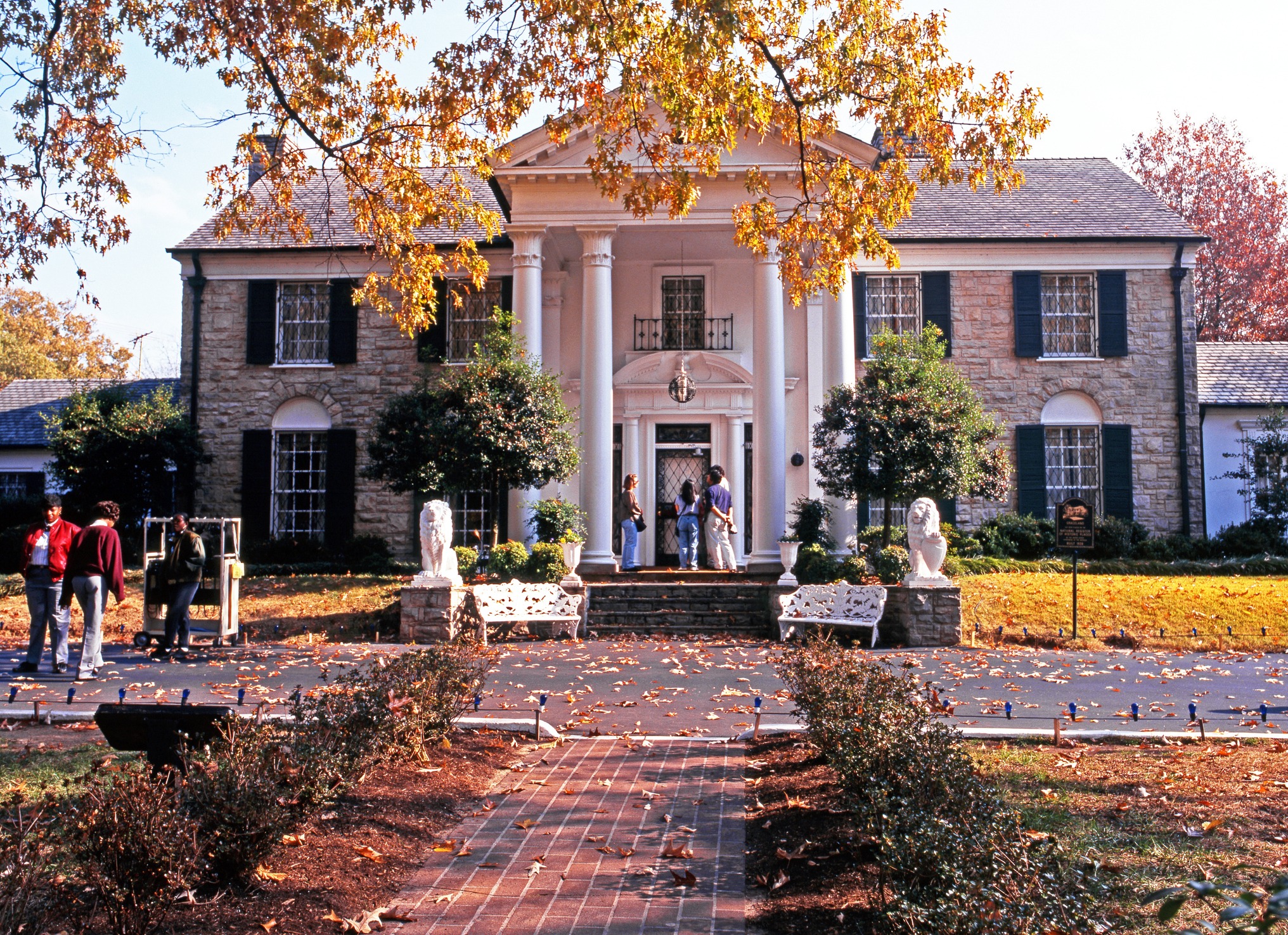 The other bright spot on the Tennessee musical road trip map is Memphis. Grind City is the river town that changed the country's tune. It is known widely as the birthplace of Rock and Roll, but is also home to legendary blues, soul, gospel and country culture.
Back in 1912, William Christopher "WC" Handy earned the nickname "Father of the Blues" when he released Memphis Blues, a mash-up of Delta, folk, jug band styles and "flattened" guitar notes that made it a distinctive favorite beyond his Tennessee roots. Arguably the first rockabilly "crossover" hit song, Carl Perkins' 'Blue Suede Shoes' was captured at Memphis Recording Service (Sun Studios) in 1955.
The song was later famously covered by the most famous Memphis resident of all time, none other than Elvis Presley. Both the room where The King first recorded, Sun Studios and the influential (but no longer recording) Stax Records offer group tours to share the musical inspiration of the likes of Otis Redding, Johnny Cash and Jerry Lee Lewis.
Hang Time
Capitalizing on the fun rock vibe is as easy as booking an event at Elvis Presley's Graceland, where The Tennessee Troubadour's mansion, car collection and favorite foods (fried peanut butter and banana sandwich) are featured as part of a guided tour. The Guest House at Graceland is a 450-room resort hotel and Elvis Presley's Memphis Entertainment Complex boasts an exhibition center and access to private evening tours.
The crescendo for any Memphis event is the freshly renovated, 300,000-square-foot Renasant Convention Center. After a $200 million modernization added a 118,000-square-foot, column-free exhibit hall and opened the space up to sweeping river views, getting in and out is easier than ever. That is because in addition to upgraded LED lighting and broadband infrastructure, the renovation introduced multilevel access to smooth the way for multiple groups loading in and out harmoniously.
Steps away through a light-filled hallway is The Cannon Center for the Performing Arts, a 2,072-seat multi-purpose venue that is home to Memphis Symphony Orchestra. Like borrowing sugar from a neighbor, the grand space sweetens the offering by putting your speaker on a stage designed for masters.
Sheraton Memphis Downtown Hotel is across the street with 600 guest rooms and more than 14,000 sq. ft. of its own modern event space.
The Street Where Music Lives
Beale Street is where the faithful go to hear music and dine with soul. At the intersection of this historic address and the Mississippi waterfront, development is in full swing. Mixed-use One Beale kicked off with the opening of 227-guest room Hyatt Centric Beale Street Memphis last year. The bright, modern escape features 6,827 sq. ft. of meeting space and a rooftop lounge with river views.
A Caption by Hyatt Beale Street Memphis next door preserves the facade of the historic machine shop at ground level and adds 136 guest rooms to the mix. Grand Hyatt at One Beale Street has been approved for the area with 365 guest rooms, an upscale spa and 44,000 sq. ft. of meeting space.
Beyond the rooftops, Memphis Riverfront is in the midst of a renovation that will create a greenbelt dotted with places to gather, including an outdoor concert venue on the bluff overlooking the widest spot on the Mighty Mississippi. You might even see Memphis Tourism President and CEO Kevin Kane there. As he said when he announced the results of the comeback performance of the city from Covid in 2021: "We've all taken joy in watching the hospitality industry in Memphis and Shelby County come roaring back—faster than anyone imagined." From the looks of all the cranes in the air, they are just getting started.
-JT Long
Resource
Memphis Convention & Visitors Bureau
Visit Music City
This article appears in the October 2022 issue. You can subscribe to the magazine here.