Utah's innovative tours stimulate groups
Utah offers a little of everything. Parks? It has 43 state, five national and 22.8 million acres of public lands. Water? How about 11,000 miles of fishing streams and more than 145,000 acres of lakes and reservoirs. Skiing? The state's mountains are so coveted that Park City and Salt Lake City hosted the 2002 Winter Olympics.
But beyond the mountains and white water are dozens of unique and unusual sights and excursions that offer a different side of Utah. Take food. This once-dry state now has heralded new chefs, and is turning into a wine-and-dine mecca. And history. Look for old saloons, Pony Express stops that date back to the settling of the West, ghost towns, rail towns and mining towns, all with their own stories to tell. And there are mountain retreats where you can ski by day and stargaze by night.
Salt Lake City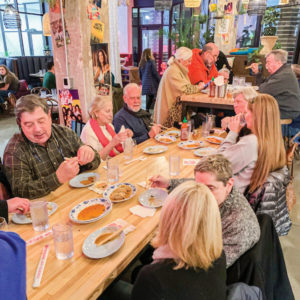 Time-crunched visitors can experience Salt Lake City by taking a bus tour around town. You'll see the green of Temple Square, one of the city's most famous attractions and offering two blocks of park-like space; Mormon Tabernacle, home to the famous choir; Liberty Park and Tracy Aviary, popular urban escapes; and much more. But to really experience Utah's capital, find a custom tour that takes you behind the scenes for an insider's look at what makes it great.
Gourmet Stroll
You might expect to find food tours in San Francisco or New York City, but not Salt Lake City—until last August. That's when former chef and tourism entrepreneur Moe Egan founded Salt Lake City Walking Tours.
"I used to take food tours when I traveled, but when I Googled food tours in Salt Lake City, there wasn't one," Egan says. Today, his three-hour excursion introduces guests to some of the newest and finest cuisines in the city.
Starting in downtown Salt Lake City, Egan first provides a history of the area before taking guests to a variety of restaurants, including some small local gems. Eateries offer everything from healthy shakes to Mexican Oaxacan cuisine and African fusion. The walks can accommodate up to 30 people.
A Capitol Experience
For years, the leaders of the State of Utah operated out of loaned spaces. In 1888, however, Salt Lake City donated 20 acres, known as Arsenal Hill, as the site of a new capitol building. The state legislature approved a commission to oversee the building's design, and in 1912 construction began. Today, the Neoclassical revival, Corinthian-style capitol houses the chambers and offices of Utah State Legislature and overlooks downtown from its setting on Capitol Hill. The building, now on the National Register of Historic Places, contains original artwork, treasured artifacts and historical memorabilia. Free tours are offered.
Bikes and Brothels
It's hard to believe spick-and-span Salt Lake City ever had brothels, but at one time there were loads of them. Sunset Bike and Brothel tour rolls right through the old bordellos, gardens and historic homes, and even around public art. Guests meet at Liberty Park, where they are outfitted with a bike and helmet before the journey begins.
The route is via safe streets, with a guide explaining what makes Salt Lake City unique, while giving a sense of its sometimes-sordid past.
Guests also learn about the Mormon founders, and view beautiful parks, historical landmarks and an abundance of old homes. Sights include Gilgal Sculpture Garden, the entrance to City Creek Canyon (a protected watershed), Temple Square, Old Greek Town and many historic buildings. The evening ends with an awe-inspiring view of the skyline as the sun sets.
Where to Stay
Visitors will find lots of venues to choose from in Salt Lake City, including 359-room Salt Lake City Marriott City Center, recently renovated with new furnishings in guest rooms and public areas. The hotel has 15,309 sq. ft. of meeting facilities. Centrally located downtown is 150-room Salt Lake Plaza Hotel at Temple Square, offering 5,000 sq. ft., and Salt Palace Convention Center, with 164,000 sq. ft. plus a 45,000-square-foot grand ballroom.
Park City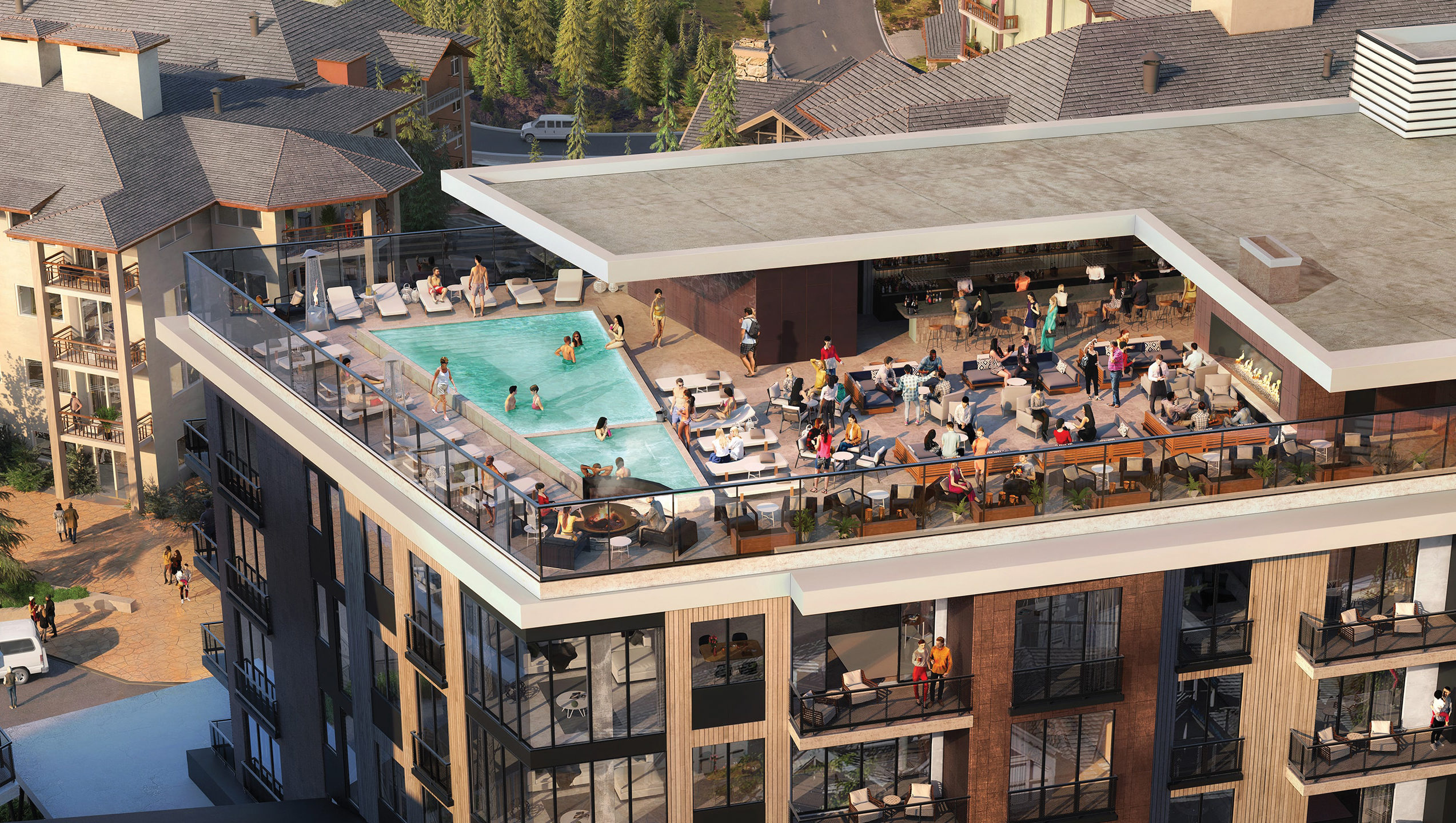 A short drive from Salt Lake City, Park City is a world-famous ski area and was one of the hosts of the 2002 Winter Olympics. Park City offers more than great skiing, though. It has 64 buildings listed on the National Register of Historic Places, many located on Main Street, and more than 1,200 miles of tunnels, paying testament to its days as a mining town. During its heyday, more than $400 million worth of silver was extracted from the surrounding hills, attracting miners from around the world—which is how the Wines and Mines tour came about.
Sommelier and Fox School of Wines founder Kirsten Fox, a descendant of a long line of Utah miners, combined local mining history with wine tasting to create a tour that shows off the town's heritage and good wines. "It hit me [one night]: Mines rhymes with wines. I can do a mining tour of Park City and pair a wine to the characteristics of each location." Guests get an overview of Park City history while imbibing hand-selected libations.
"When I bring a group to Park City, there are all levels of skiers, and I always look for activities for the nonskiers," says Jill Hankee, co-head of U.S. B2B marketing for BMO Financial Group in Chicago. "My guests love the tour. Kirsten tells them the history of Park City while they sip wines and see the town."
Sample sites and bites include Ontario Mine, paired with French premiere cru chablis and a goat cheese gouda; Miner's Hospital, paired with a boutique Napa pinot noir with raw walnuts; Silver King Consolidated Mining HQ, paired with a famous French Rhone Chateauneuf-du-Pape with gourmet beef jerky; and the Red Light District, paired with a 20-year tawny port with dark chocolate.
Bobsleds to Dog Sleds
The 2002 Winter Olympics revolutionized Park City, and the iconic rings, symbols and flags are still visible around town. It remains an active training ground for many winter sports teams, and visitors can still tour the 400-acre Olympic sports facility, with its ski lifts, Olympic pool and training site. Olympic wannabes can relive the thrill of bobsledding on the Comet Bobsled, used for the Olympic Games. Come summer, the bobsleds are modified to roll on the track's concrete surface, reaching speeds of up to 60 mph in less than a minute.
Groups can also watch the world's most famous amateur athletes train at Olympic Park throughout the year. In warm weather, skiers practice complex jumps, aerials, moguls, freeskiing and big-air jumps into the million-gallon pool, which acts as a cushioned landing pad. Evening performances with choreographed acrobatics can be arranged.
When the rush to mush hits, your group can head a short distance outside Park City to a ranch that's home to All Seasons Adventures, leading dog-sled tours through Park City backwoods. Guests meet at the ranch before heading to the trails for an hour of backwoods bliss. After the ride, guests can hand out treats to the pups while posing for photos.
The owners rescued sled dogs from local shelters before founding Arctic Rescue, which saves some 100 dogs a year—typically Siberian Huskies, Alaskan Huskies and Alaskan Malamutes—and then placing adoptable dogs in good homes and taking care of unadoptable dogs.
Where to Stay
Park City has some 30 properties, collectively offering more than 125,000 sq. ft. of meeting space and 4,000 guest rooms. Sun-lovers can soak up the rays at the 46-room Lodge at Blue Sky, which opened last May. Spanning 3,500 acres, the upscale ranch has suites, four luxury tents and venues that include a Western-style saloon. Set to open in late 2021 in Mountain's Canyons Village is the 152-room Pendry Park City and Pendry Residences Park City, offering luxury guest rooms and residences, and more than 7,000 sq. ft. of meeting space.
Utah County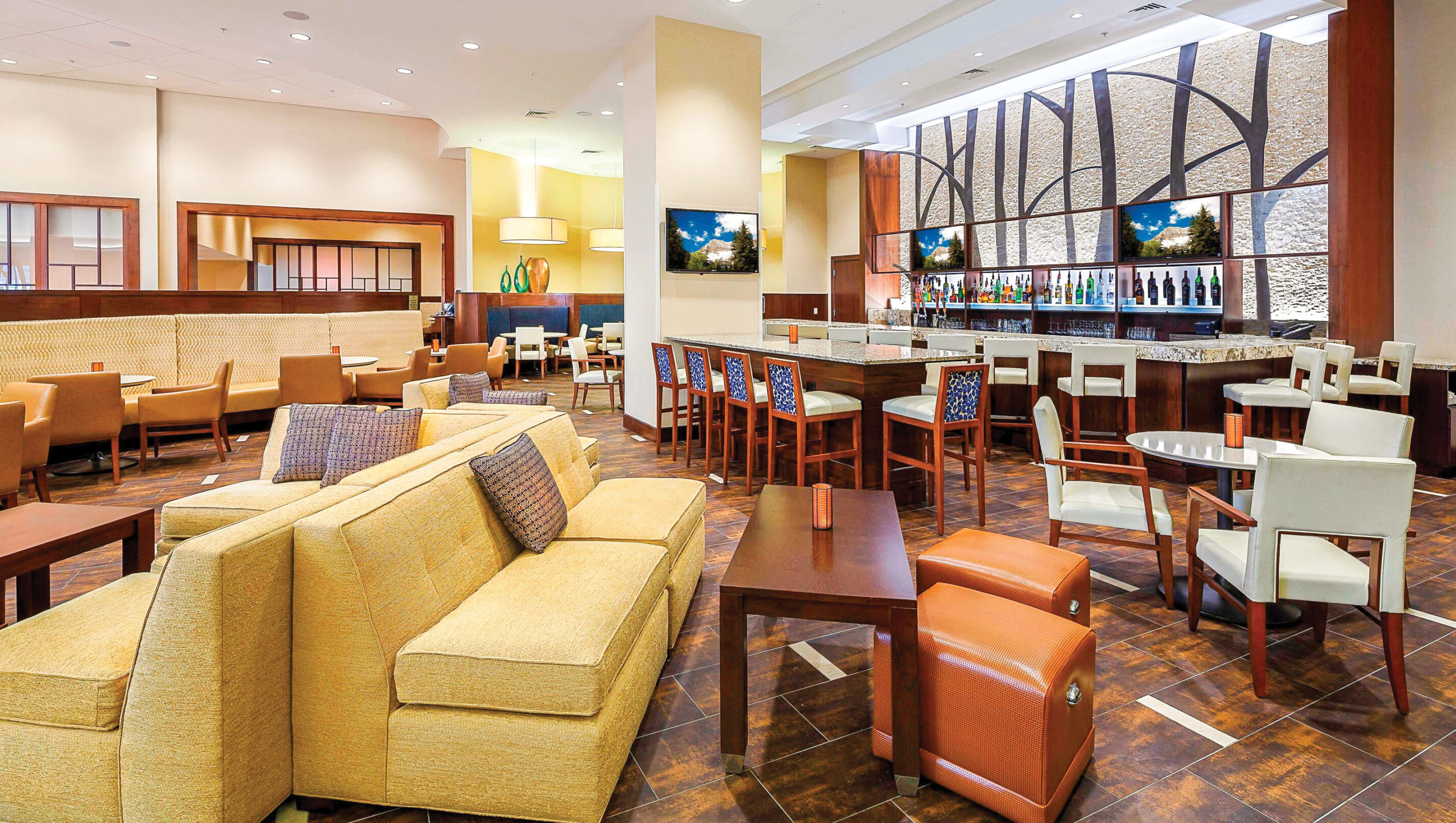 Head southwest from Park City and you'll come to Utah County, where ghostly sightings are regularly reported. Throughout the county are historic settings dating to the 1800s and now abandoned, which means ghost towns. A two-hour driving tour explores the spookiest.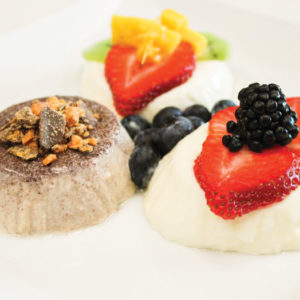 A good place to start is Thistle, which served as a stop for steam locomotives when Denver and Rio Grande Western Railroad ruled the West. The town's peak lasted a quarter-century, with residents gone by 1900 and the railway station closing in 1947, leaving little besides a small cemetery with an arched entrance, which is a national landmark on U.S. Route 6.
Leslie's Family Tree Restaurant in Santaquin, just south of Provo, is in a century-old building that some speculate has as many as 60 ghostly spirits residing there. The television show Dead Files was so intrigued with meeting them that it based an episode on the building's haunted past.
Where to Stay
Historic Provo is the ideal base for ghost hunts and meetings. In the heart of downtown is LEED Silver-certified Utah Valley Convention Center, with 83,578 sq. ft. of meeting space that includes an upper-deck outdoor terrace. Thanksgiving Point delivers some 23,000 sq. ft. of space, and is surrounded by 55-acre Ashton Gardens and the largest man-made waterfall in the Western United States.
The 133-room Hyatt Place Provo has some 1,800 sq. ft. of meeting space and Provo Marriott Hotel and Conference Center offers roughly 24,591 sq. ft. Robert Redford's Sundance Mountain Resort has 95 guest cottages and 12,000 sq. ft.
Heber Valley
Midway between Provo and Salt Lake City is Heber City, a small-town getaway that exudes alpine charm. Located in a mountain valley known for its dairy industry and mining, the city has many claims to fame, including the longest over-water zipline (3,900 feet), a floating campground and 90 holes of mountain golf.
Formed when melting snow on Wasatch Mountains seeped into the earth, The Homestead Crater is a geothermal spring hidden within a 55-foot-tall, beehive-shaped limestone rock. The crater was the result of the earth's interior heating snow into water, which percolated up, gathering minerals that were deposited on the surface, forming the volcano-shaped crater. It was some 10,000 years in the making.
While sun and fresh air enter from an opening at the top, the interior stays warm and toasty, at roughly 90 to 96 degrees. Guests can access the crater through a tunnel that leads to a mineral soaking pool, where they can swim, snorkel or just steep in the water. There's even paddleboard yoga. A self-guided tour helps guests understand the history, geology and archeology of the crater.
For those who prefer railing to recuperating, don't miss the Heber Valley Historic Railroad tour of Heber City farmlands, Provo River, Wasatch Mountains and scenic surroundings. An excursion of up to three hours follows 16 miles of track between the valley and Provo Canyon, providing access to some of the most stunning scenery in Utah.
Popular theme outings include the Monday Night Train, North Pole Express, Murder Mystery, Tube 'n Train (snow tubing and train ride) and Rafts 'n Rails (river rafting and train ride). Wildlife sightings are plentiful, and range from bald eagles and rainbow trout to deer and elk.
Where to Stay
Known as Utah's Little Switzerland, Heber City has some 60,000 sq. ft. of meeting space situated in an Alps-like setting. At 345-room Zermatt Resort Utah, there are 20 meeting rooms, and 172-room St. Regis Deer Valley resort has six meeting rooms. The 48-room Daniel's Summit Lodge, tucked among the trees in Uinta National Forest, offers 9,500 sq. ft. of facilities.
Team Building of a Different Sort: Digging for Fossils
Some things get better with age. Fossils, for instance. Trilobites are an extinct group of arthropods that lived on the sea floor more than 550 million years ago. They developed into beautiful animals, and today groups can forage for these fascinating creatures as a team-building activity.
Utah has public and private quarries. The private ones charge a fee for digging, but they can almost guarantee that your group will find trilobites. The 40-acre U-Dig Fossils site about 2 1/2 hours southwest of Salt Lake City offers some of the best collecting in the world. Guides show groups how to split the rock to find the fossils and then help them identify their finds.
The average visitor digs up 10 to 20 trilobites in a four-hour period—and the rare Olenoides Nevadensis trilobite is worth more than $2,000. Every fossil is a souvenir for its finder, and refreshments can be arranged for groups.