Chihuly Garden and Glass, Seattle
Seattle, Spokane and Tacoma have carved their own identities
In the rest of the country, people sometimes meld the various Washington state cities into a lump of gigantic misconceptions.
No, not everybody in Washington State wears Birkenstock sandals. Not everybody loves grunge music. Not everybody is a tree-hugger (although most of the population probably is).
No, it doesn't rain all the time (in some regions, it rains comparatively little). Lastly…no, life in Seattle is not like old Frasier reruns.
This is actually a state of many surprising facets, among them a vibrant cultural scene and a host of innovative new chefs pushing the culinary envelope. It's also a state of interesting geographic features and landscapes, along with different microclimates. It has a technology scene striving toward tomorrow.
In addition, plenty of people must be doing other things besides hugging trees, because Washington is home to no fewer than nine companies in the Fortune 500 list, among them household names such as Amazon, Microsoft, Starbucks, Costco, Nordstrom, Weyerhaeuser, Alaska Airlines and Expedia.
Nor are Washington's three main cities alike. Each has a very distinct history; very distinct music, entertainment and culinary vibes; and very different attractions for meeting planners and their attendees.
Seattle's a Big City… and a Small Town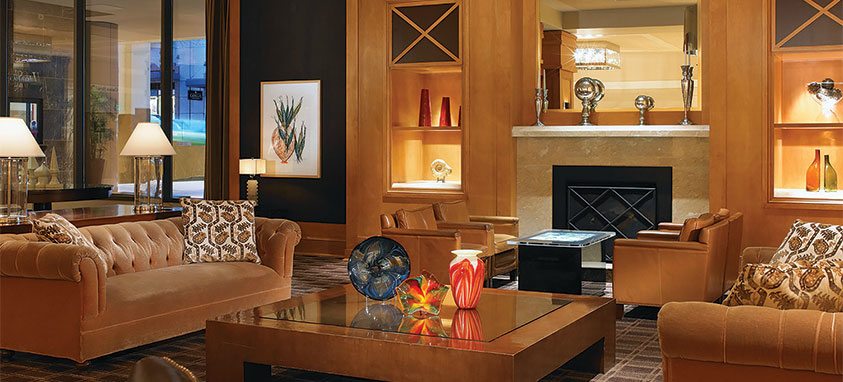 Seattle has a stunning skyline, made all the more impressive against a backdrop of mountains and Puget Sound. Its corporate culture is augmented by young entrepreneurs generating a steady outpouring of new products and services. New wineries, distilleries and breweries, for example, are opening all over, pioneered by innovators who don't feel constrained by previous boundaries.
Most of Seattle's Fortune 500 companies were born there. But the most famous one wasn't. Microsoft was actually founded in Albuquerque, New Mexico, in 1975, and didn't move to the Seattle area until 1979. Starbucks, on the other hand, opened in the iconic Pike Place Market in 1971, with the name of a character from Moby Dick. From that one little coffee shop grew a company that now has 27,000 stores in 75 countries.
Seattle's newest wave of innovators are often focused on cultural and design aspects of city life, and on creating new parks and reinvigorating old neighborhoods. As a result, there's always something new to see and do.
This is, in fact, a city of distinctive neighborhoods with interesting subcultures. Whether it's the busy downtown, with landmarks such as Pike Place Market; a ferry trip to pastoral San Juan Islands; the Capitol Hill neighborhood, booming with cool breweries, bookstores and restaurants; or the laid-back vibe of West Seattle, this is a city that still values its past.
The past notwithstanding, however, new meeting hotels rise up there, too. Hyatt Regency Lake Washington at Seattle's Seaport, which opened in July, has a waterside location capturing all the grandeur of the Pacific Northwest, along with 347 guest rooms and 60,000 sq. ft. of meeting space. Hotel Theodore opened in November, with 152 guest rooms, 2,559 sq. ft. and interesting modern design.
In February, Embassy Suites by Hilton Seattle Downtown Pioneer Square will open with 282 guest rooms and 7,169 sq. ft. for meetings. Next fall will see the unveiling of the eagerly anticipated Hyatt Regency Seattle, which will be the largest hotel north of San Francisco, with 1,260 guest rooms and 103,000 sq. ft.
Many existing hotels are being renovated. Last year, Fairmont Olympic Hotel (pictured below), with 28,000 sq. ft. of meeting space, completed a $25 million renovation of all 450 guest rooms. Sheraton Seattle Hotel, with 75,000 sq. ft. of meeting space, will complete a $53 million upgrade of all 1,236 guest rooms and common spaces next spring.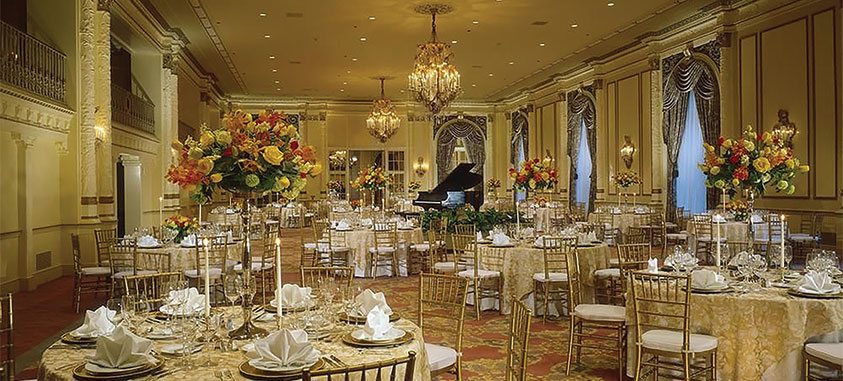 Alexandria, Virginia-based TESOL (Teachers of English to Speakers of Other Languages) drew 6,500 attendees from around the world to its annual convention there March 21–24.
"One of the reasons we picked Seattle is that we've been there before, and people love to go there," says Lisa Dyson, CMP, DES, director of conference services for TESOL. "The logistics were perfect for us; the Sheraton had added rooms, and the convention center, which we used, had a new space right across the street. The people are friendly, and there are interesting ethnic enclaves that make it attractive for our international audience. And…it was sunny. So we got to see the mountain!"
Seattle, godfather of "grunge" music, and incubator to the world's technology revolution and the American coffee craze, has always moved to its own funky beat. Nowhere is this more visible than at its festivals. Every summer, the Upstream Music Fest & Summit turns Pioneer Square into a walkable mix-tape, with several hundred artists and dozens of venues.
Duck Dodge Tuesdays, which has something to do with avoiding the ducks while you boat on Lake Union, runs from early May through September. This ongoing community event features themes such as "Duck Dodgesty," "Toga Night" and "Rum Run." For clarity's sake, we should mention that the original 1974 title of these events was Lake Union Beer Can Regatta.
As the gateway to Puget Sound, Bellevue (less than 10 miles from Seattle) may unlock your perfect meeting destination. Let's count the ways. Bellevue has more than 100 wine tasting rooms, 4,000 guest rooms in downtown hotels and is home to 250,000 sq. ft. of meeting space, including Meydenbauer Convention Center.
Guests will have a hard time keeping a poker face at Tulalip Resort Casino, about an hour outside of Seattle proper. This 360- room property boasts 30,000 sq. ft. of meeting space and even a 450-seat cabaret theater for live entertainment.
MAJOR MEETING VENUES IN SEATTLE

Chihuly Garden and Glass
Inspiration amid the colorful glass artistry of renowned artist Dale Chihuly; attractive meeting space for 1,500.

Fairmont Olympic Hotel
Convenient downtown location; business center; health club; indoor pool; spa; distinctive dining at The Georgian Restaurant; afternoon tea; pool; 450 guest rooms; 28,000 sq. ft. of meeting space.

Four Seasons Seattle
Contemporary luxury in natural hues; infinity pool with bar, overlooks Elliott Bay; 24-hour fitness center; business center; spa; Goldfinch Tavern; free Wi-Fi; 134 guest rooms; 10,570 sq. ft. of meeting space.

Fremont Studios
A comprehensive motion-picture sound stage and event-production facility; surrounded by coffee houses, restaurants, boutiques and legendary music clubs; event space for up to 3,000 attendees.

Hyatt Regency Bellevue
Nine miles east of Seattle, convenient to airport and entertainment options; eight restaurants; indoor heated pool; 732 guest rooms; 70,000 sq. ft. of meeting space.

Motif Seattle
Stylish downtown hotel located near convention center; 24-hour fitness center; 24-hour business center; Frolik Kitchen is rooftop restaurant/lounge with great views; 319 guest rooms; 22,000 sq. ft. of meeting space.

Sheraton Seattle Hotel
Close to everything downtown; fitness center; swimming pool; Daily Grill Restaurant and Bar; Lobby Lounge; In Short Order cafe; business center; 1,236 guest rooms; 75,000 sq. ft. of meeting space.

Washington State Convention Center
Event-specific, in-house catering; entire facility is LEED-certified; noteworthy, ongoing public art program; business center and retail services; 414,722 sq. ft. of meeting space.
In Spokane, Everything Old is New Again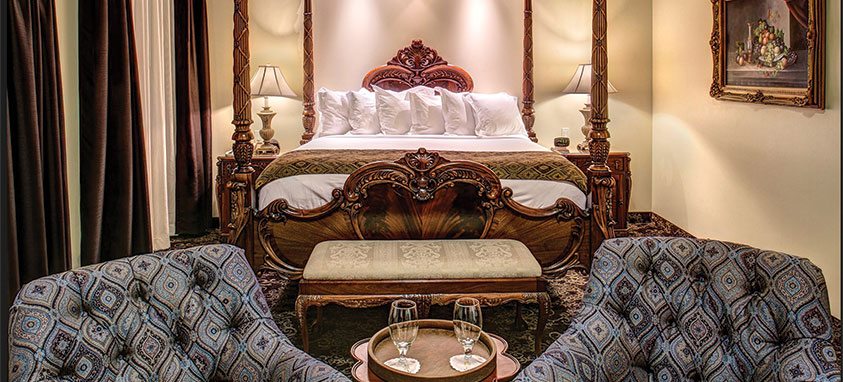 In Spokane, they don't knock down decrepit old buildings: They just fix them up and convert them into something new and exciting.
Spokane is constantly reinventing itself, and filled with repurposed old brick buildings now housing funky restaurants, cafes and wine bars. The city's most beloved building is Historic Davenport Hotel (pictured above), which opened in 1914. Now restored to its original glory, it offers planners 284 guest rooms and 20,361 sq. ft. of meeting space.
The restoration of the Davenport helped spark a downtown renaissance that's still going strong, and buildings once designated for the wrecking ball have been imaginatively restored. Step inside the once-dilapidated Martin Woldson Theater at the Fox, for example, and you're transported to an Art Deco dream, now home to the Spokane Symphony, and offering planners 1,715 seats and reception space for 800.
Old warehouses such as the Washington Cracker Building house art collectives including Terrain, and restaurants and whiskey dens are tucked away in formerly unused basements. In downtown's University District, young entrepreneurs are revitalizing the neighborhood, building by building.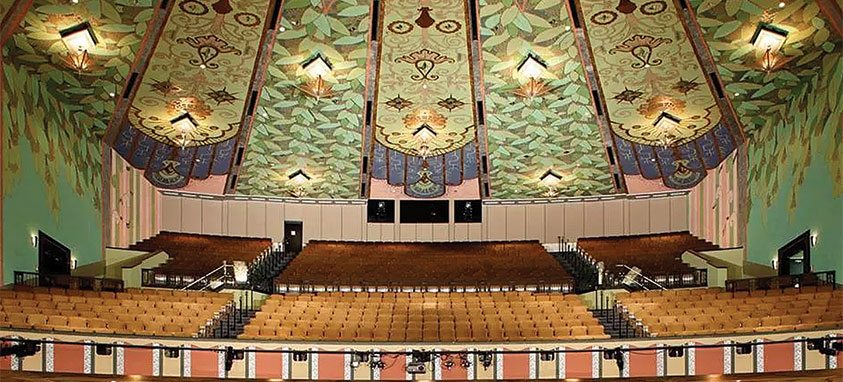 Spokane is filled with ground-breaking micro-breweries, wineries and distilleries, and mixologists who create only-in-Spokane concoctions. Winemakers harvest local grapes to produce notable reds. Distillers use wheat grown from local farms to create husky whiskeys. Cideries use fruit plucked from local orchards. Then again, distinctive food and drink is hardly new to Spokane. Three James Beard-nominated chefs work there.
A much-loved old/new landmark is Steam Plant Restaurant, in the repurposed early-1900s building that supplied steam power to downtown Spokane. The original twin smokestacks still point 225 feet into the sky, and the interior has the original pipes and fittings on the walls and ceilings. This restaurant/brewery will reopen next month after extensive renovations, among them a new rooftop event space and other spaces accommodating up to 60.
Other repurposed structures in Spokane include The Elk, once a drugstore and now a funky restaurant with great Northwest salmon and the distinction of having been featured on Food Network's Diners, Drive-Ins, and Dives.
Then there's Zola Bar, a popular gathering place made totally of items found in local junk yards. There, sawed-off rowboats are booths, old signs cover holes in the walls and drinking glasses come from old railroad cars. The neighborhood is filled with colorful antique and collectibles shops, in restored old buildings of red brick with stained-glass bay windows.
Ron Gordon—national chairman of the Porsche Parade, held by the Columbia, Maryland-based Porsche Club of America—brought some 2,500 devotees from around the world to Spokane for the 62nd Annual Porsche Parade in June.
"Our people loved everything about Spokane," Gordon says. "It's a thriving city with a very helpful CVB. It's a great city for walking, with all sorts of imaginative restaurants, and brew pubs and wineries. We loved how they make creative new places out of dilapidated old ones. And the local folks were really glad to have us. Our attendees had nothing but positive things to say."
Spokane's Riverfront Park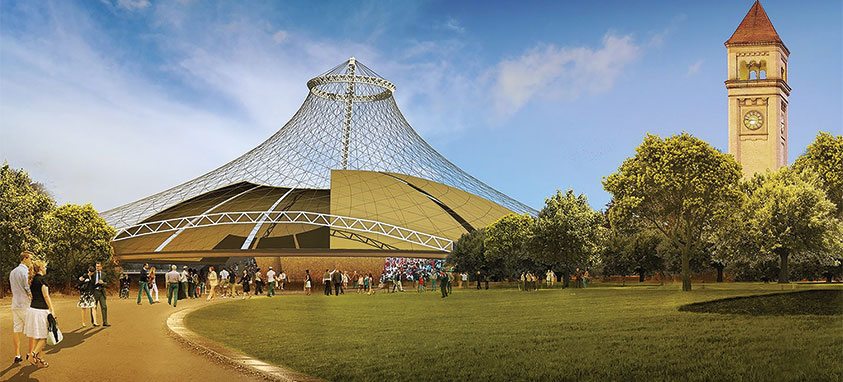 Right in the heart of downtown Spokane, Riverfront Park is a much-loved oasis of greenery and a people-centric place that honors the city's past while still building for the future. This 100-acre park on the Spokane River was the site of the 1974 Spokane World's Fair. Like much of the city, it's been repurposed for people, rather than for development.
The iconic Clock Tower there was built in 1902 as the depot for the Great Northern Railroad, a commercial and passenger lifeline to a part of the country that was then isolated.
On the SkyRide, groups can soar in an enclosed cable car over the thundering falls of the Spokane River for some great views of the city. Nearby is Looff Carousel, built in 1909 and later part of the Bavarian Beer Garden at the World's Fair. It's listed on the National Register of Historic Places. On this feel-like-a-kid-again ride, there are 54 horses, a giraffe, a tiger and two Chinese dragon chairs.
The park also has a sculpture walk that includes a garbage-eating goat made of steel and an interactive fountain.
Soon to come: a skating rink and playground.
MAJOR MEETING VENUES IN SPOKANE

DoubleTree by Hilton Hotel Spokane City Center
Connected to convention center, overlooks Spokane River and Riverfront Park; two restaurants; 375 guest rooms; 21,000 sq. ft. of meeting space.

Hotel RL by Red Lion Spokane at the Park
Overlooks the river and Riverfront Park; outdoor pool; airport shuttle; authors, artists, musicians perform at The Living Stage; 400 guest rooms; 30,000 sq. ft. of meeting space.

Martin Woldson Theater at the Fox
On Sept. 3, 1931, 30,000 people celebrated the opening of the Fox; restored in 2007; hosted Katharine Hepburn, Frank Sinatra, Marian Anderson and Spokane native Bing Crosby; auditorium holds 1,715; reception space for 800.

Montvale Event Center
In the historic 1909 Odd Fellows Building; theater and ballroom; exquisite chandeliers, brick walls, 1930s sconces; banquet capacity of 220 and theater capacity of 270.

Northern Quest Resort & Casino
AAA Four Diamond hotel; relaxing La Rive Spa; nationally known entertainers; excellent Masselow's Steakhouse; nightclub and cigar bar; gaming tables; 250 guest rooms; 22,000 sq. ft. of meeting space.

Spokane Convention Center
Biggest convention center in the state; downtown location on the Spokane River; campus includes INB Performing Arts Center; art collection highlights notable local artists; 650,000 sq. ft. of meeting space.

The Davenport Grand
Connected to Spokane Convention Center and INB Performing Arts Center; two excellent restaurants and a rooftop bar; 24-hour business center; 714 guest rooms; 63,177 sq. ft. of meeting space.

The Historic Davenport Hotel
An elegant Spokane icon built in 1914; two gourmet restaurants and ale house; Davenport Spa refreshes; indoor pool and hot tub; 284 guest rooms; 20,361 sq. ft. of meeting space.
Tacoma: Surprises on the Sound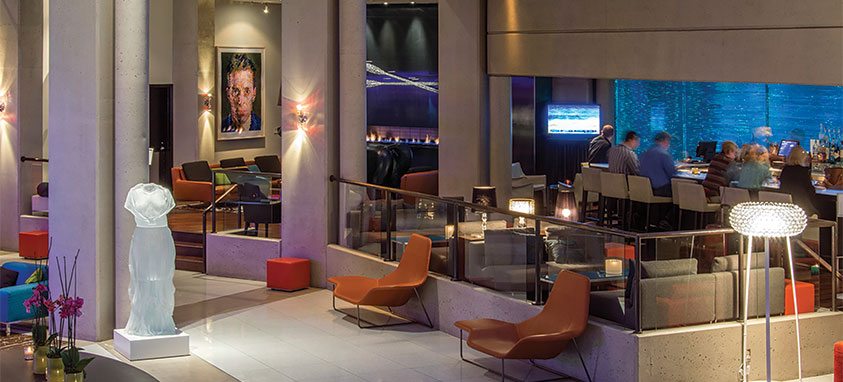 Like its big brother 33 miles to the north, Tacoma sits on Puget Sound. But when it comes to commercial, cultural, culinary and historic surprises—along with good meeting facilities—Tacoma stands on its own.
This city has also remained true to its industrial roots, with lovingly preserved buildings all over town. Like Spokane, instead of demolishing the historic brick factories and dry-goods stores from the 19th and early-20th centuries, Tacoma has restored and converted them into imaginative spaces for a university campus, art galleries, boutiques, and trendy cafes and bakeries. The city has more than 20 large, restored buildings, among them 1911 Union Station, the 1894 Teamsters and Chauffeurs Hall and the 1894 Wiegel Candy Company.
While it's remained true to its rolled-up-sleeves roots, Tacoma has also transformed itself into a nationally recognized arts destination, particularly in glass art. In fact, Tacoma's largest artwork is actually a bridge. Dale Chihuly, the world's best-known glass artist, is a native of Tacoma. His stunning, 500-foot-long Bridge of Glass connects downtown to the renowned Museum of Glass, which has meeting/event spaces such as a 90-foot-tall, conical glass studio; a 6,900-square-foot Grand Hall; a boardroom; and outdoor plazas.
In Tacoma, artists use blowtorches, not paintbrushes, and they create art where people can see it. Chihuly's art, for example, is in movie theaters, federal courthouses, college dorms and bars.
There's even a glass-art hotel there, Hotel Murano (pictured above), with 319 guest rooms and 30,000 sq. ft. of meeting space. In addition, there's a McDonald's outlet with a glass chandelier. Visitors are welcome to try their own creative hands at glass-blowing at studios such as Area 253 and Tacoma Glassblowing Studio. Glass, locals like to say, is in their DNA.
So are cars. There are dozens of collector car clubs, and you'll pass plenty of garages with project cars inside during the week, and out on the roads on weekends.
It's not coincidental, then, that Tacoma has the largest automotive museum in North America. America's Car Museum is a colorful, hands-on stroll through the American love affair with the automobile. This 165,000-square-foot facility also offers planners a variety of imaginative spaces.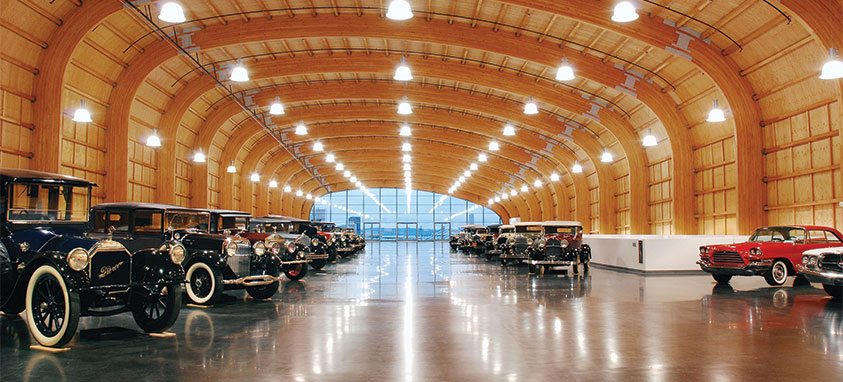 Tacoma also has some new small-meeting hotels. Fairfield Inn & Suites Tacoma DuPont opened in April, with 90 guest rooms and 475 sq. ft. of meeting space. Towneplace Suites Tacoma Lakewood was due to open in November, with 120 guest rooms and 290 sq. ft. Coming in early 2019, in—what else?—a repurposed historic building, is McMenamins Elks Lodge, which, after a $34 million renovation, will have 45 guest rooms, three restaurants with locally sourced food, a brewery and meeting space.
Tacoma's identity is tied in with Mount Rainier. Tacoma folks consider it to be in their backyard, only an hour away, and it looms over the city like a giant natural mirage.
MAJOR MEETING VENUES IN TACOMA

Best Western Plus Tacoma Dome Hotel
Adjacent to concerts and special events at Tacoma Dome; complimentary breakfast; restaurant; fitness center; steam room; free breakfast; two lounges; business center; 162 guest rooms; 5,677 sq. ft. of meeting space.

Courtyard Tacoma Downtown
In the financial district; light rail trams to attractions; Bistro Cafe; fitness center; indoor pool; indoor hot tub; 162 guest rooms; 15,959 sq. ft. of meeting space.

Foss Waterway Seaport
A stunning glass museum highlighting Tacoma's nautical history; dramatic rooms with 55-foot ceilings; historic artifacts; great views of the city and Mount Rainier; space for 400 seated and 800 reception-style.

Greater Tacoma Convention Center
Downtown location convenient to attractions, entertainment and restaurants; dramatic views of the city and Mount Rainier; Wi-Fi throughout; Andy Warhol painting, Flowers For Tacoma; 119,000 sq. ft. of meeting space.

Hotel Murano
Boutique property; next to convention center, near top museums, shopping and restaurants; museum-worthy collection of glass art; free Wi-Fi; 24-hour fitness center; 24-hour business center; Bite Restaurant; 319 guest rooms; 30,000 sq. ft. of meeting space.

La Quinta Inn & Suites Tacoma Seattle
Meeting services staff; free Wi-Fi; free breakfast; restaurant; 24-hour business center; outdoor pool and hot tub; 155 guest rooms; 7,000 sq. ft. of meeting space.

Museum of Glass
This stunning museum is a cone of glass, sticking up into the Washington skies; features exhibitions and permanent collections, which includes Bridge of Glass art piece by renowned Tacoma native Dale Chihuly; 20,400 sq. ft. of meeting space, including 6,900-square-foot Grand Hall.
---
Steve Winston is an award-winning writer who has traveled extensively and writes for national and international magazines.