Pike Place Market, Seattle
How Attendees Can Experience the Essence of This Unique Corner of America
The extreme Northwest corner of the United States offers landscapes, lifestyles and local cultures uniquely its own. This thriving, diverse region is home to entrepreneurial, innovative, push-the-envelope residents (Microsoft, Amazon and Starbucks all started in Washington state, after all); exciting cultural and culinary scenes; and stunning blessings from Mother Nature.
Washington's four major cities—Bellevue, Seattle, Spokane and Tacoma—are a diverse lot, but each has something in common with the others: You can be out of downtown and into some of America's most majestic landscapes within a half-hour.
Some other threads tie these diverse cities together, as well. Each city offers excellent meeting facilities, up-to-date meetings infrastructures and experienced professionals ready to help planners put together productive, memorable meetings for their attendees.
Longtime Washingtonians and fresh transplants from all over the world have discovered the life-changing beauty of waking up in an urban paradise filled with opportunities for business and pleasure. The state's growing hospitality sector makes it possible for visitors to experience the same authentic joy. Let's take a walk in the shoes of a local.
Bellevue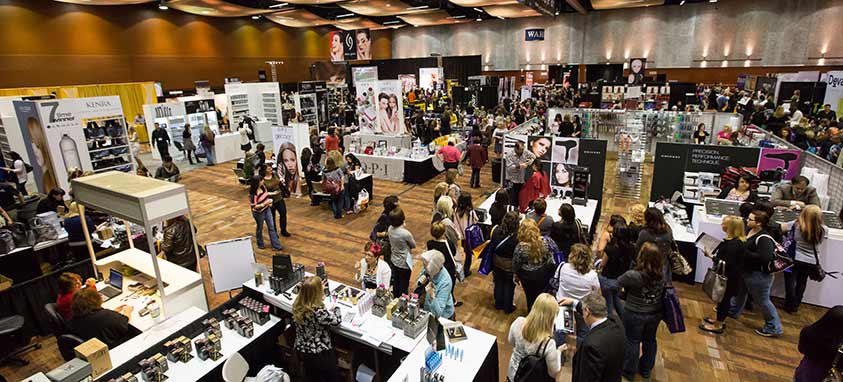 Sitting a few miles across Lake Washington from Seattle, Bellevue gets its name from the French words for "beautiful view." The name is appropriate, too, because residents of this city of 140,000 have views of both of Lake Washington and Puget Sound.
With a very diverse population, Bellevue offers the cultural amenities of much larger cities, and there's a year-round calendar of interesting festivals.
The location is tough to beat. Within minutes, you can explore Seattle's culture and history, Kirkland's waterfront parks and galleries, and Woodinville's Wine Country, home to some of the world's mosthonored wines. If your group wants more-adventurous pursuits, it can be in the surrounding mountains in minutes for hiking, biking or skiing.
Plenty of places enable your attendees to experience Bellevue like a resident, as well.
At Bellevue Botanical Garden, they can wander amid 53 acres of cultivated gardens, restored woodlands, natural wetlands with native wildlife. At Fran's Chocolates, they can wander among handcrafted artisan confections in an elegant, European- style shop. At Whisk cooking school, they can enhance their kitchen skills.
At Lake Washington, attendees can paddle into Mercer Slough Nature Park, a 320-acre refuge for otters and turtles. Rent Winters House for a reception on the terrace to take in the natural beauty.
Locals also love Woodinville Wine Country, where more than 90 wineries represent every appellation in Washington. This is a tranquil setting where the fruit of Eastern Washington meets the vintners, chefs and flavors of the Pacific Northwest. Wineries here range from internationally known Chateau Ste. Michelle to family-run operations.
Bellevue does meetings, too. Meydenbauer Convention Center completed a $12.5 million renovation in 2015, giving the facility a warmer feel and artistic lighting. The center offers 54,000 sq. ft. of meeting and event space, and a 410-seat performing arts and meetings facility.
W Bellevue opened in June 2017. It includes 254 guest rooms, 12,714 sq. ft. of meeting space and James Beard Award-winning chef Jason Wilson in The Lakehouse, the hotel's farmhouse-inspired restaurant.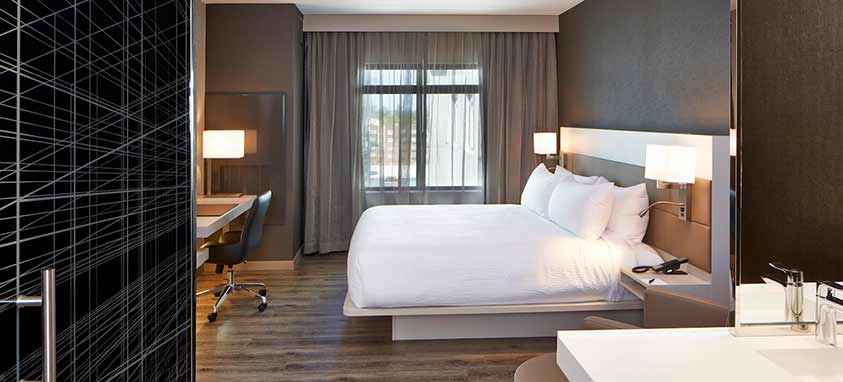 AC Hotel by Marriott opened its second property in the Pacific Northwest in Bellevue—AC Hotel Seattle Bellevue/Downtown, with 234 guest rooms, 1,487 sq. ft. and a 24/7 fitness center—in August of 2017.
In 2016, Embassy Suites by Hilton Seattle Bellevue completed a multimillion dollar renovation on all 240 guest suites, the restaurant and public spaces. The hotel boasts 12,000 sq. ft. of meeting space.
Of great interest to planners is the recent opening of a team-building venue, Reality Breaks, featuring themed escape rooms in which your teams must beat the clock to escape.
"We found Bellevue to be an excellent place for our meeting," says Jon Kalb, an independent corporate trainer who arranged a meeting for Cpp-Con, an international organization of technological programmers. "We had 1,250 attendees, and the entire experience was seamless. The Meydenbauer Center was a good place to meet, with a very knowledgeable staff. The CVB was very receptive to our needs…in fact, they were proactive in anticipating our needs. And our attendees really enjoyed Bellevue; they found it a nice city with a lot to do and some beautiful views of the water and the mountains."
Seattle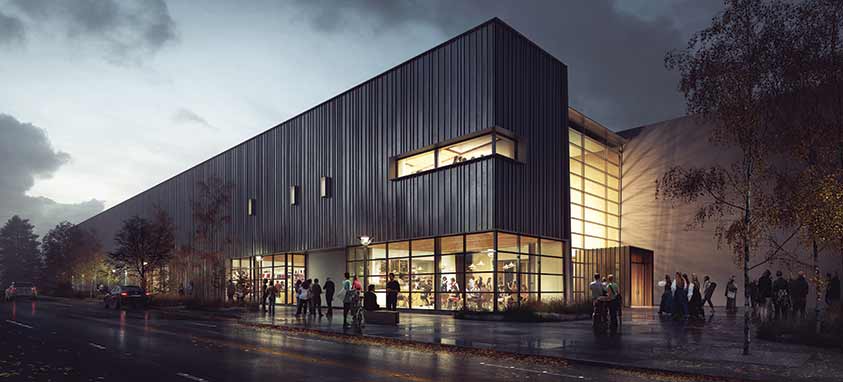 Named after Native-American chieftain Sealth, Seattle is cosmopolitan, ground-breaking, corporate (eight Fortune 500 companies), innovative, and high-rise. Yet, it's also laid-back, literate, progressive, nature-loving, cultured and friendly.
Seattle is a city of delightful contradictions in which steel skyscrapers can give way in minutes to snow-capped, forested mountains towering over you. Or to majestic Puget Sound, or the rustic lost-in-time villages on the beautiful islands nearby. There, a city of industry pioneers and transformative technologies goes hand-in-hand with the silent majesty of nature.
It's a city that satisfies planners' objectives with excellent meeting facilities and attendees' desires for places to enjoy themselves and "go local" afterward.
At its heart, Seattle is really a city of neighborhoods, each representing a certain local culture or lifestyle, and each offering wonderful slices of local life to visitors.
Ballard neighborhood, for example, remains proud of its Scandinavian roots and maritime past, but in recent years it's also become popular for its nightlife. Furniture shops are also big there, with everything from Modern to Moderne, to the 30,000 sq. ft. of furniture at Ballard Consignment.
Ballard is also home to the brand-new Nordic Museum, offering an intimate look at the values, traditions, art and spirit of the Nordic peoples. There's also meeting space there, including an auditorium, an outdoor sun terrace and a craft room.
In the Georgetown neighborhood, the large red-brick buildings once home to industrial factories now house cool restaurants and shops, among them Ciudad for grilled meats; District for hard-to-find vintage items; Georgetown Records for, yes, vinyl records; and Art Attack for contemporary visual and performance art presentations.
The West Seattle neighborhood is known for its ethnic restaurants along with stores offering rare and interesting items in the Junction area. Locals love to hang out at Easy Street Records, a beloved independent record store (there's that word "record" again), and at Pegasus Book Exchange, a family-owned book store where the conversation is as good as the books.
Your group can try innovative local brews at West Seattle Brewing Company or get out on the water with Alki Kayak Tours.
But you can't really "do it like a local" in Seattle without experiencing Pike Place Market, where the sights, sounds, smells and colors will provide lasting memories. By the way, this is also the place where Starbucks opened its first, tiny shop in 1971.
Washington State Convention Center has 431,306 sq. ft. of meeting space, a figure that will nearly double with the opening of the new Summit Building in 2022.
Several new meeting hotels have opened this year, among them Hotel Interurban–located in Tukwila, 10 miles south of Seattle—which provides a modern environment and stunning views of Mount Rainier. It features 185 guest rooms, 15,000 sq. ft. of meeting space and Hazel, a robot who delivers food, beverages, pillows and other items to guest rooms.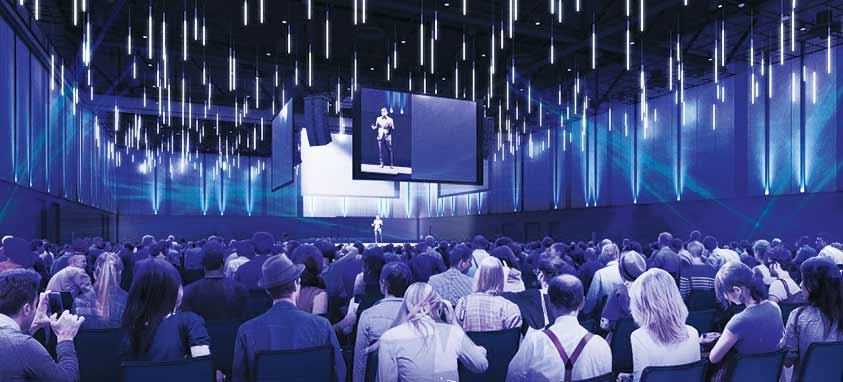 The Charter Hotel Seattle, with 229 guest rooms and 6,000 sq. ft. of meeting space, and Embassy Suites by Hilton Seattle Downtown Pioneer Square, with 282 guest rooms and 15,849 sq. ft.
Scheduled for a December opening is Hyatt Regency Seattle, which will add 1,260 guest rooms and more than 100,000 sq. ft. to the city's meetings market. Sheraton Grand Seattle, with 1,236 guest rooms and 77,882 sq. ft., recently completed a major renovation of all guest rooms, meeting spaces and public areas.
Spokane
A river gorge roars right through the middle of downtown Spokane, and the waving plains and wheat fields of the Palouse, one of America's most distinct natural regions, are right outside the city.
There are plenty of places to do it like a local there— on foot. While walking, your attendees might come upon the thin steel figures of run ners outside downtown's landmark River Park Square. They can walk over the frothing waters of Spokane Falls or glide over them in a SkyRide cable car.
In Spokane, shopping, wineries, restaurants, interesting neighborhoods and outdoor activities are all within walking distance. Locals love to congregate at beautiful Riverfront Park, a mixture of the whimsical, historic and natural. There, you can actually feed the Garbage Eating Goat statue or climb into the world's largest vintage Radio Flyer wagon, which holds 300 people.
This city is filled with neighborhoods where young entrepreneurs have converted derelict old buildings into trendy restaurants and bars. It also boasts one of America's most unique restaurants—Steam Plant, in a turn-of-the-century, red-brick building that once provided steam power to the city.
Your attendees can listen to live music at Nyne or The Bartlett, try craft beers at Perry Street Brewing or The Grain Shed in the Perry District, or take a winetasting class at The Rocket Market on South Hill.
The Garland District is filled with quirky shops and boasts a vintage 1940s movie theater, while North Monroe Business District is an antique-lover's dream.
Attendees can join local residents hiking the High Drive Trails, or white-water rafting or cycling on the 40-mile, paved Centennial Trail. They can do it most of the year, too.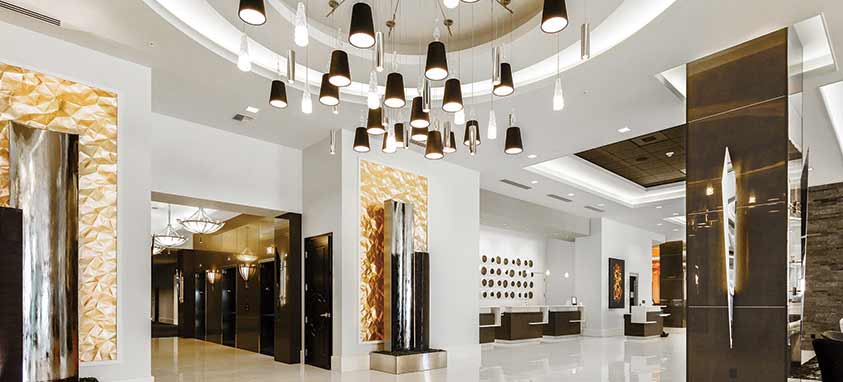 The LEED-certified Spokane Convention Center is right on the Spokane River. It offers 390,000 sq. ft. of event space, and a 2,683-seat performing arts center and is attached to two hotels, DoubleTree by Hilton Hotel Spokane City Center, with 375 guest rooms and 21,000 sq. ft., and The Davenport Grand, with 284 guest rooms and 63,177 sq. ft.
More meeting hotels are coming. A Hampton Inn & Suites with 109 guest rooms and meeting space will open next year, as well as a Hotel Indigo, with 112 guest rooms and 1,500 sq. ft. Also, construction is scheduled to begin this month on a Springhill Suites at the airport.
The Centennial Hotel, formerly Hotel RL at the Park, is now undergoing renovations on the 402 guest rooms and 30,000 sq. ft. of meeting space, which should be completed by year's end. The hotel remains open during the renovations.
In addition, Riverfront Park is undergoing a $64 million renovation, which will bring new attractions, an upgraded SkyRide over Spokane Falls and a new building to house the historic carousel.
The Story of Starbucks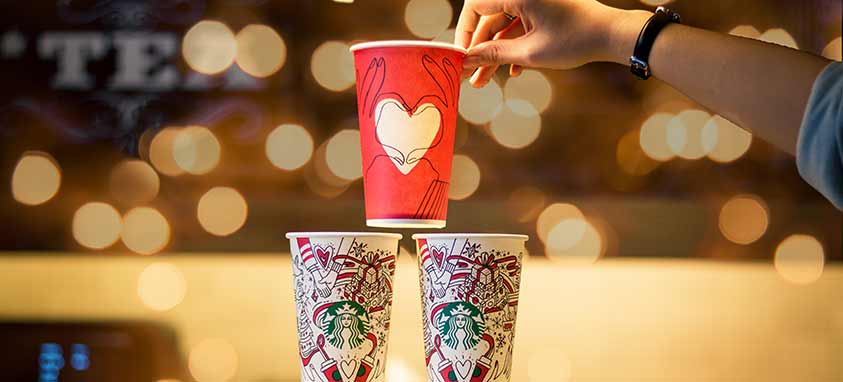 Seattle was the birthplace of an American institution.
It's hard to remember a time when there wasn't a Starbucks on seemingly every corner in America. But before 1971, there weren't any.
The genesis of this global giant was actually three young men who had met at University of San Francisco and shared a love of good coffee. They felt that business names starting with an "St" sound were more powerful. So, they picked the name "Starbuck," a character in Moby Dick.
On March 31, 1971, the first Starbucks opened at 2000 Western Ave. in Seattle, at the corner of Pike Place Market. It remained at that location until 1976, when the partners moved it into an interior location in the market.
They started out with green coffee beans from Peet's (the original coffee shop pioneer in Berkeley, California), then began buying directly from growers.
During those early years, the company sold only roasted whole coffee beans; believe it or not, the only brewed coffee that crossed the counter into customers' hands was as free samples.
Now you can buy more than 50 different varieties of coffee at a Starbucks, along with other items such as cakes, candies, bottled waters and even sandwiches.
Today, this brainchild of three college friends has more than 14,000 stores in the United States and more than 28,000 around the world. It's now in more than 70 countries, among them Turkey (which is known for Turkish coffee), Egypt, Peru, Romania and Chile.
Tacoma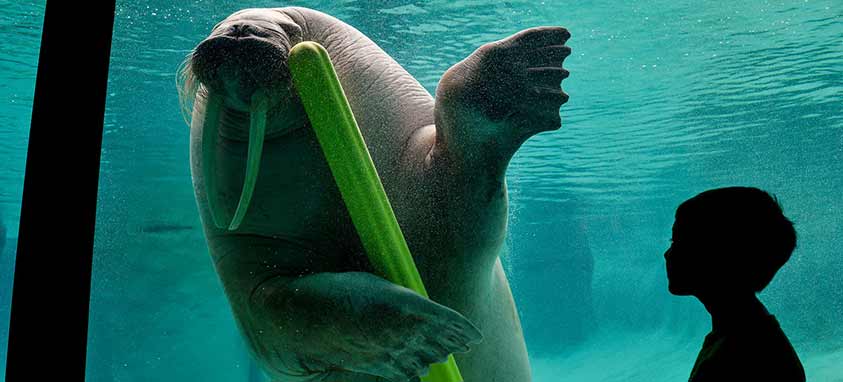 Tacoma is a waterfront city known for being the glassart capital of the world, thanks to native son Dale Chihuly, the world's most famous practitioner of this art.
His works are not the only art there, though. Tacoma's Museum District houses six major museums, and the Theater District and historic Pacific Avenue are nearby.
When you're meeting in Tacoma, restaurants, pubs, craft breweries and the waterfront are just a few minutes' walk from anywhere, so it's easy to live like a local.
Point Ruston is a retail complex that's become a destination in itself for local folks. There, your group will find what many claim is Tacoma's best frozen delights, at Ice Cream Social; great coffee at Anthem; beer at Fish Brewing Co.; and a beautiful waterfront on which to enjoy your treats.
On Sixth Avenue, follow the locals to find things for which the Pacific Northwest is known. It is home to two of Tacoma's favorite coffee roasters, Bluebeard and Valhalla; a historic craft brewery, Engine House No. 9; a craft-beer bar, State Street Beer Co.; a legendary donut shop, called—what else?—Legendary Donuts; and several small restaurants made famous by the Food Network's Diners, Drive-Ins and Dives. One of them is The Red Hot, at which locals gladly stand in line for the gourmet hot dogs.
How about planning a meeting at Point Defiance Zoo & Aquarium—the only one of its kind in the Pacific Northwest—which recently opened its new Pacific Seas Aquarium.
Just outside Tacoma, the town of Puyallup offers dramatic views along with antique stores and a strong sense of Norman Rockwell-like Americana. Several family farms there offer tours.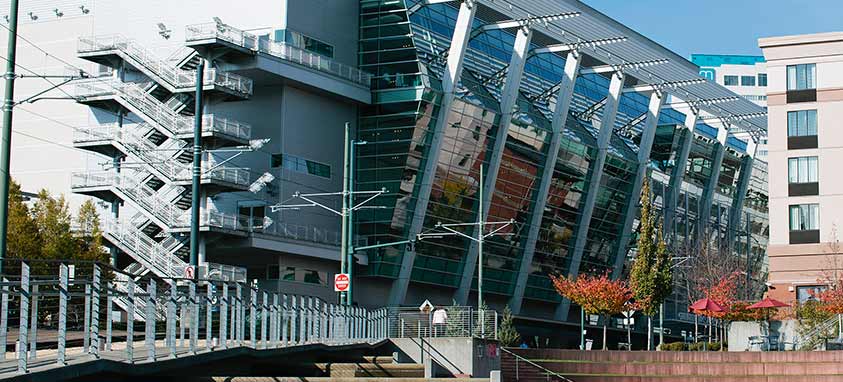 Greater Tacoma Convention Center has 119,000 sq. ft. of meeting space, Andy Warhol's Flowers for Tacoma and breathtaking views of downtown and Mount Rainier.
Holiday Inn Express & Suites Tacoma South- Lakewood opened recently with 121 guest rooms and 2,088 sq. ft. of meeting space. Debuting in the next few months is McMenamins Elks Lodge, formerly an Elks Lodge that is transforming into a hotel with 45 guest rooms and conference space. Scheduled for 2020 debuts are Marriott Tacoma Convention Center Hotel, with 303 guest rooms and 19,000 sq. ft. of meeting space, and Silver Cloud Point Ruston, with 194 guest rooms and 10,000 sq. ft.
Holiday Inn Express & Suites Tacoma recently completed a $5 million renovation that included its 79 guest rooms and increased its meeting space to 6.500 sq. ft.
Abigail Struxness is policy and program manager for Washington, D.C.-based Agriculture Transportation Coalition. She brought 500 attendees there for the organization's 30th annual meeting in June.
"Tacoma's a very walkable city," Struxness says, "and we were pleased by the partnership opportunities offered to us by the community. Travel Tacoma is easy to work with, and we were very impressed by the convention center; it's easy to be productive in an environment like that. In fact, we're going back next summer!"
Tacoma: The Glass-Art Capital of the World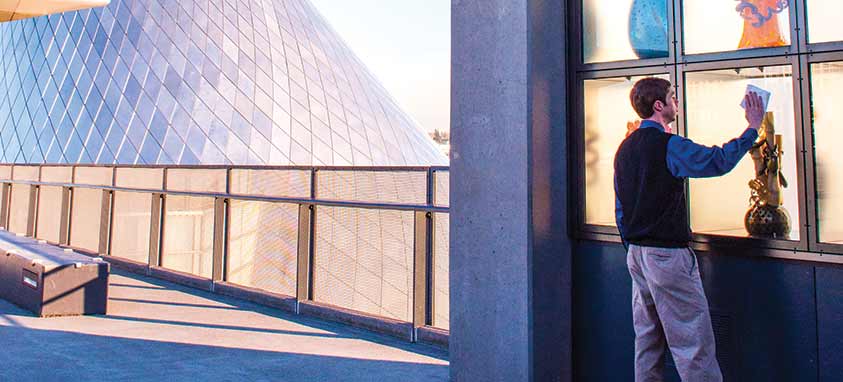 Tacoma has always been known for its loving restoration of old industrial buildings, many of which could be considered architectural works of art in themselves.
Truth be told, though, Tacoma has become more famous outside its city limits for a different sort of art. Most of us never heard the term "glass art" until we were somehow exposed to the work of Tacoma born-and-bred Dale Chihuly, who still calls the city home. Chihuly almost single-handedly took the medium of glass out of architectural renderings and into the popular consciousness (and into art galleries and museums), by swerving and swirling and waving and circling it into the most distinctive glass works on Earth.
Chihuly's work is all over town. But it's not only in galleries: His largest piece, in fact, couldn't even fit into one. Chihuly's—and perhaps America's—largest artwork is actually a bridge. But this bridge is more than a piece of art. It's 500 feet long, and thousands of Tacoma residents walk on it every day, because the stunning Bridge of Glass connects downtown to the renowned Museum of Glass.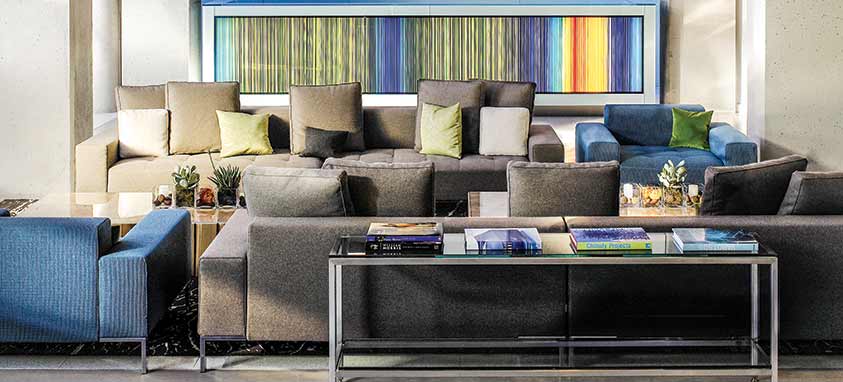 There's even a glass-art hotel in Tacoma, Hotel Murano, with 319 guest rooms and 30,000 sq. ft. of meeting space. And where else in the world but Tacoma could you find a McDonald's with a stunning glass chandelier?
In Tacoma, your attendees can try to create some beautiful art of their own at studios such as Area 253 and Tacoma Glassblowing Studio.
---
Steve Winston is an award-winning writer who has traveled extensively and writes for national and international magazines.