If you are looking to change it up for your next meeting, glamping is the way to go. Also known as luxury camping, glamping allows professionals to explore new places, go on outdoor adventures and escape busy city life while still remaining productive. Here are seven places you can go glamping that offer beautiful meeting spaces and luxurious lodging options.
Brush Creek Ranch, Saratoga, Wyoming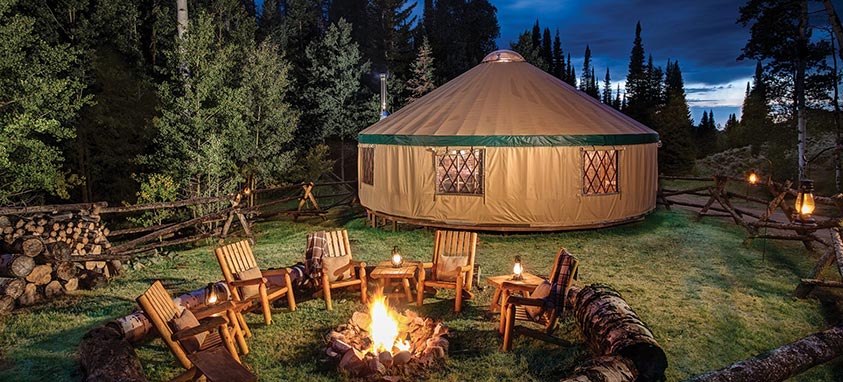 Photo courtesy of Brush Creek Ranch in Wyoming
Meeting Spaces: 13
Lodging: lodge rooms, cabin residences, cabin suites, yurts
This luxurious resort offers adventure and natural beauty to guests. Thirteen meeting venues situated throughout the property make it a ideal for team-building meetings. Attendees can choose their desired glamping method; a cabin residence or authentic yurts. Bonding activities include aerial ropes course and a paintball course.
The Resort at Paws Up, Greenough, Montana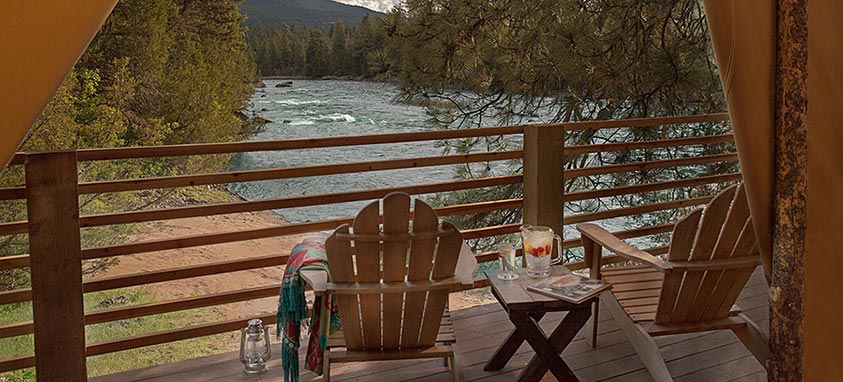 Photo courtesy of The Resort at Paws Up in Montana
Meeting Spaces: 13
Lodging: estate suites, multi-suite homes, luxury tents
The Resort at Paws Up is located on 37,000 acres of land in the Montana wilderness. Enjoy both relaxation and adventure on hiking, fishing, kayaking and rock repelling adventures. You may choose to hold your event in only one of their outstanding venues or throughout the entire resort. They offer a unique outdoor dining experience to really immerse guests in the adventurous experience.
The Ranch at Rock Creek, Philipsburg, Montana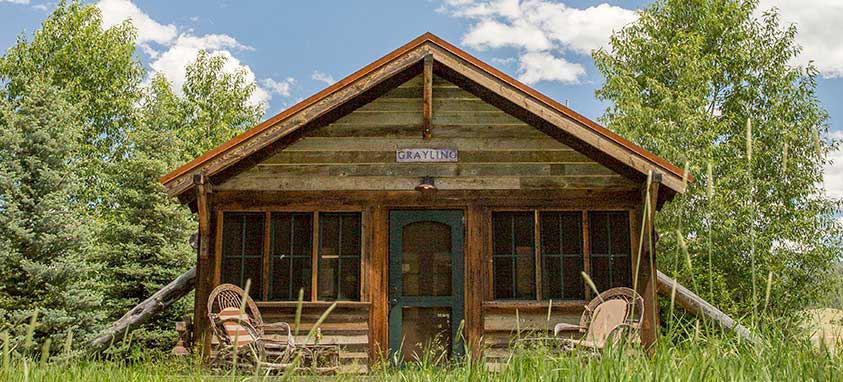 Photo courtesy of The Ranch at Rock Creek in Montana
Meeting Spaces: 9
Lodging: glamping cabins, The Granite Lodge, historic barn, luxury homes
As a member of National Geographic's Unique Lodges of the World, The Ranch at Rock Creek can serve as a great location for your next corporate retreat. Their venues offer a comfortable and relaxed meeting space to brainstorm fresh ideas and stay on top of goals, while their 6,600-acre ranch is the perfect place to enjoy the great outdoors. They offer fun evening entertainment, including a four-lane bowling alley, billiards, table tennis, shuffleboard and karaoke.
Clayoquot Wilderness Resort, Tofino, British Columbia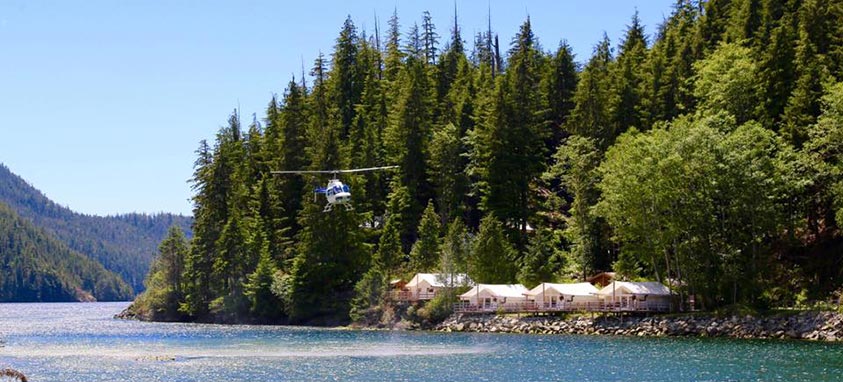 Photo courtesy of Clayoqout Wilderness Resort in British Columbia
Meeting Spaces: 8
Lodging: ensuite tents, deluxe tents
Clayoquot Wilderness Resort's dining, banquet, lounging and break out spaces make it a wonderful option for a glamping meeting adventure. Guests can really submerge themselves in earth's natural beauty as the resort is located in Clayoquot Sound Biosphere Reserve, situated in Vancouver Island on the west coast of British Columbia. The resort offers half and full-day activities ranging from equestrian, marine and land-based adventures to restorative and helicopter tours. Guests can enjoy a five-star feel in their extremely luxurious glamping tents.
Safari West, Santa Rosa, California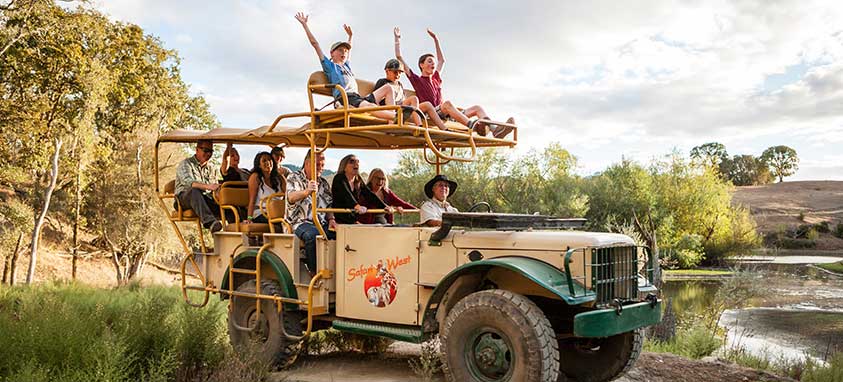 Photo courtesy of Safari West in California
Meeting Spaces: 3
Lodging: luxury tents, cottage rental
Safari west provides a unique glamping experience surrounded by conditions very close to natural habitats in Africa. When spending the night in their plush tents on high wooden platforms with spacious decks, the wild, but gentle sounds will carry you through your sleep. Safari West offers three meeting areas perfect for corporate events, including the elephant room, flamingo landing and outdoor gazebo.
Carmel Valley Ranch, Carmel, California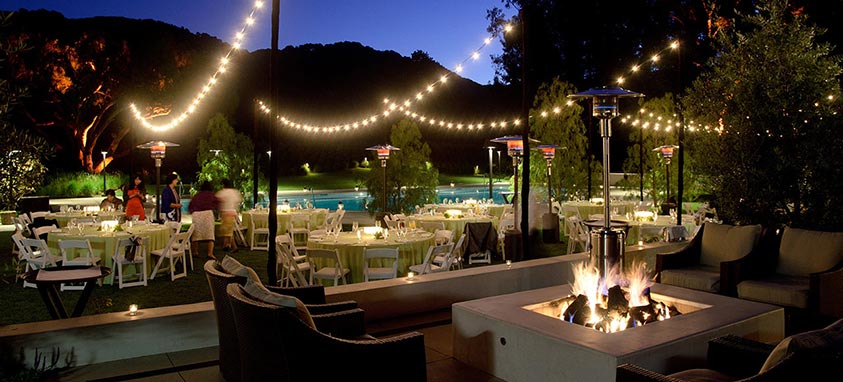 Photo courtesy of Carmel Valley Ranch in California
Meeting Spaces: 5
Lodging: studio suites, 1-4 bedroom suites
Carmel Valley Ranch offers an outdoorsy location where attendees can enjoy classic suite-style accommodations. Let Carmel Valley Ranch do the work for you by choosing from their signature activities, including a beeswax candle workshop, organic garden tour and team-building activities such as a color war and back-country obstacle course. Carmel Valley Ranch can accommodate large events with big meeting rooms and smaller breakout rooms.
Zion Ponderosa Ranch Resort, Mt. Carmel, Utah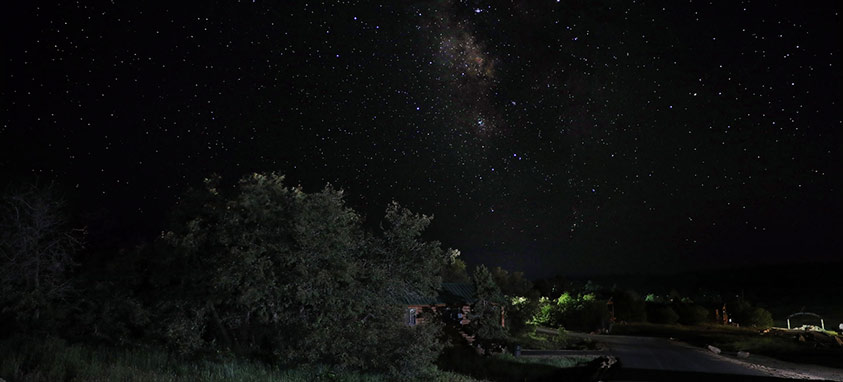 Photo courtesy of Zion Ponderosa Ranch Resort in Utah
Meeting Spaces: 40
Lodging: vacation homes, cabin suites, glamping
Zion Ponderosa Ranch Resort offers guests the ability to experience business and pleasure together. After having a morning meeting, guests can enjoy the climbing wall or an afternoon hiking adventure. With many exciting actives throughout the day, guests can recharge in either cabin suites or glamping tents in the evening. Vacation homes on the property provide comfortable meeting space along with the privacy of lodging.