After a riveting midseason episode of HBO's Game of Thrones on Sunday, the show's omnipresent buzz is stronger than ever. One major appeal is the transcendent scenery. It turns out, these places aren't all that other-worldly. That's right, you can actually stroll through the streets of King's Landing or venture beyond the wall—minus the threat of White Walkers. So rather than dreading Thrones' impending end, plan a trip that fully absorbs its marvels. Even if you're not a fan, no one can deny the grandeur, beauty and intriguing history of these travel hot spots.
Planner bonus: the list includes top hotels around these incredible sites!
Dubrovnik, Croatia—King's Landing
Dubrovnik's historical St. Dominic Street is the backdrop for many market scenes in King's Landing, including the moment when the Gold Cloaks kill one of King Robert's illegitimate sons. Perhaps most notably though, it's where Cersei's "shame" walk occurs in the season five finale. Another key sighting in Dubrovnik is Bokar Fortress. The 16th century, fairytale-esque fortress appears in numerous Lannister interactions throughout seasons two and three.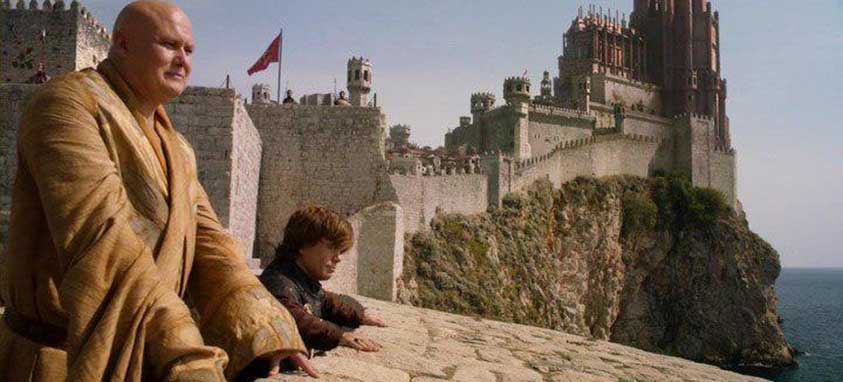 Photo credit: HBO
Where to stay?
Built in 1895, The Hilton Imperial Dubrovnik brims with old world charm and offers 5,000 sq. ft. of meeting space and 147 guest rooms. The hotel won the Connie Award for Best Hilton in Europe in 2010, 2012 and 2013. Sun Gardens Dubrovnik is another luxe option. The 5-star Forbes Travel Guide and AAA Five Diamond hotel provides 12,000 sq. ft. of meeting space and 408 guest rooms.
Sibenik, Croatia—Braavos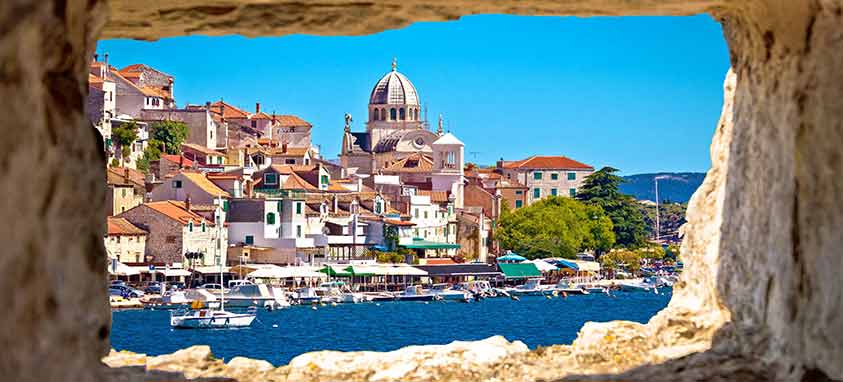 Mandroc, a small fisherman's port in Sibenik, appears as Arya Stark enters the fictional city-state of Braavos. And later, St. James Cathedral doubles as the home of the "many-faced God." This grand dome is the most significant Renaissance architectural monument in all of Croatia. Adding to the authenticity, the people of Sibenik are historically known for being talented sailors and swordsmen—just like like the Bravoosi!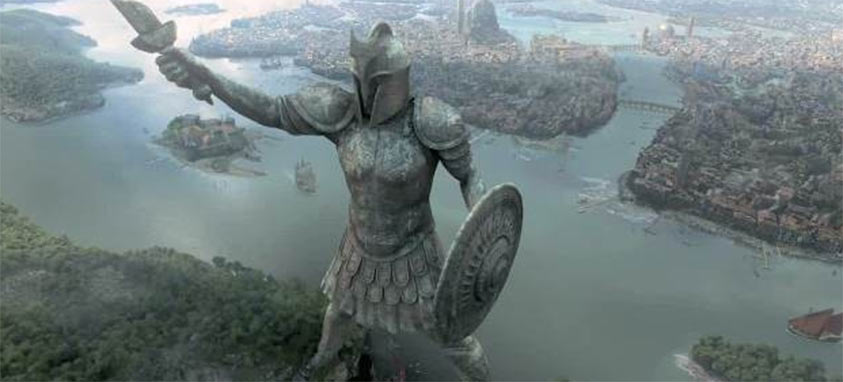 Photo credit: HBO
Where to stay?
A Mediterranean style permeates Hotel Ivan. The 372-room hotel is a great match for the nearby, recently-opened Convention Center Sibenik. As Croatia's largest convention center, the facility's largest room can hold court to up to 1,500 with state-of-the-art facilities.
Seville, Spain—Dorne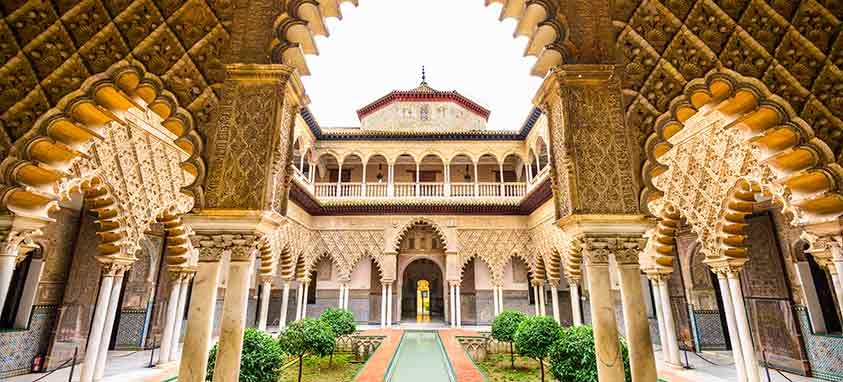 The Water Gardens of Dorne are just as stunning in person as they are on screen. Reales Alcázar of Seville supplies the exquisite home of Dornish royalty on the show. The Spanish palace was first established as a fort in 913 when the region was ruled by the Moors. Several updates have followed, but its Islamic/Moorish architecture has been preserved. Just as rich ornamentation defines Dorne on the show, the palace remains a major emblem of Spanish culture.
In the region, you can also find Plaza de Toros de Osuna. The arena once staged bull fighting. On the show, it acts as the slave fighting pit of Meereen. The arena holds a great deal of significance on Game of Thrones, considering this is where Daenerys first flew her dragon.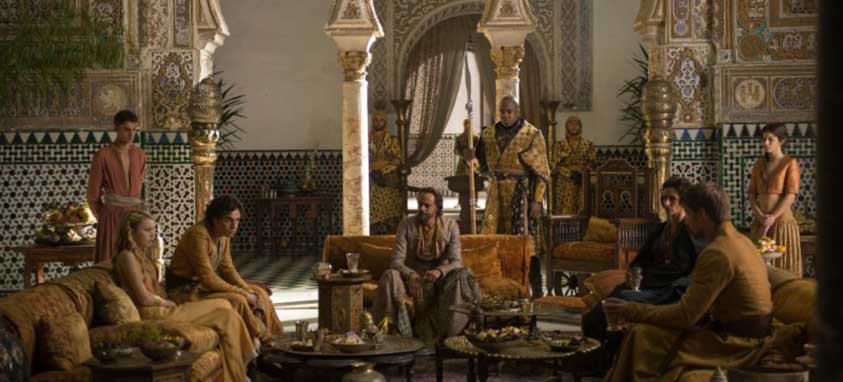 Photo credit: HBO
Where to stay?
Melia Sevilla offers 365 (all external) guest rooms and 40,000 sq. ft. of meeting space. Another option is the Guggenheim-inspired Barcelo Sevilla Renacimiento, which provides 295 spacious guest rooms and  25 meeting rooms at its own Barecelo Convention Center.
Myvatn, Iceland—North of the Wall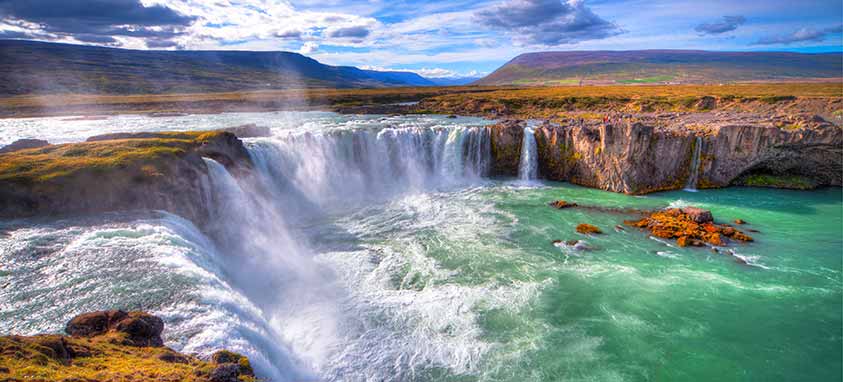 A chillier route takes form in the remote area of Myvatn. Lake Myvatn and its basaltic lava structures were created by a volcanic eruption 2,300 years ago. Much of what you see beyond the wall in Game of Thrones is filmed in Myvatn. It's icy structures are the perfect climate for the fictional, northern area.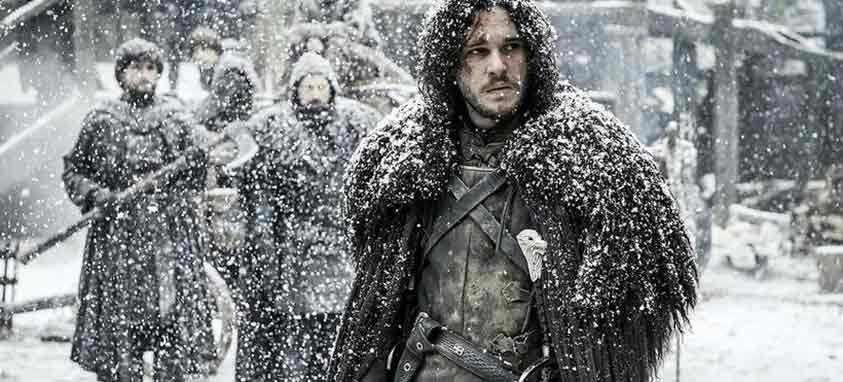 Photo credit: HBO
Where to stay?
Hotel Reynihlid is the only 4-star hotel in the region. It has 41 guest rooms and a conference room with a 60-person capacity. Hotel Kea by Keahotels (about an hour drive from Lake Myvatn) has 37 guest rooms, a restaurant, bar/lounge, meeting rooms and conference facilities.
Ulster, Ireland—Dragonstone, Stormlands and King's Road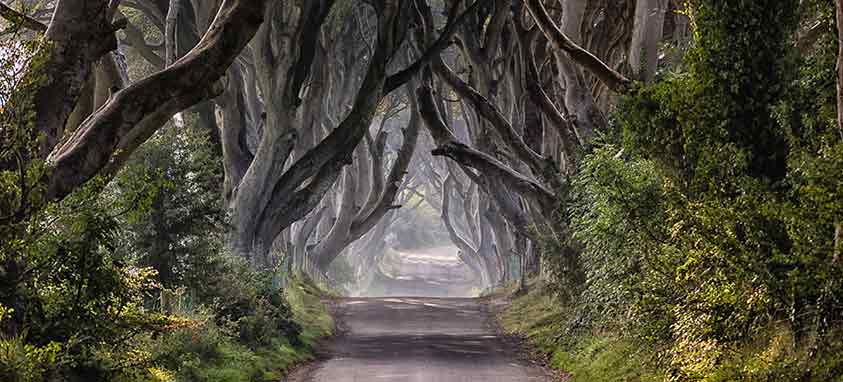 Ulster providence hosts a wide variety of Game of Thrones settings. For instance, Downhill Beach is where Dragonstone is filmed, the long-standing Targaryen residence reclaimed by Daenerys this season. You also might recall Dragstone as the place where Melisandre declared: "For the night is dark and full of terrors," as the Seven Idols of Westeros burned. In our world, Downhill is an Area of Special Scientific Interest (ASSI) and a Special Area of Conservation (SAC). The sublime region is comprised of dramatic waterfalls, sprawling sand dunes and the 18th century Mussenden Temple.
The Dark Hedges are also located in Ulster. Thrones' fans identify the highly-photographed attraction as King's Road, which appeared as Arya escapes King's Landing disguised as a boy in the season two premiere. The Dark Hedges were grown by the Stuart family as a path to their Georgian mansion in the 1800s. Even though many of the trees have fallen over the years, a long stretch is still intact.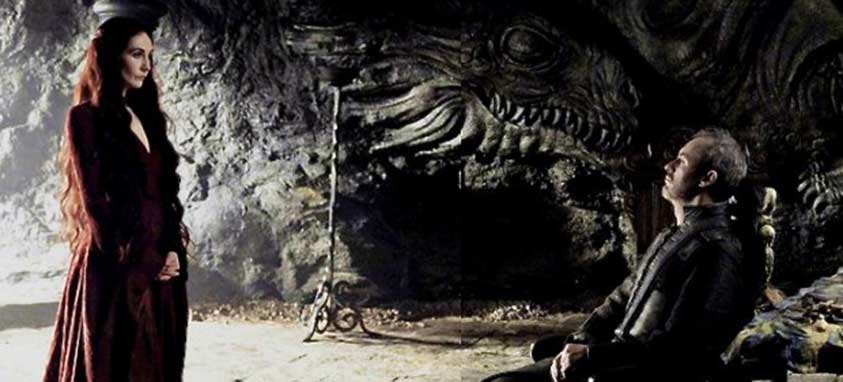 Photo credit: HBO 
Where to stay?
Winner of the 2017 Travelers' Choice award, Bishop's Gate Hotel (Derry), offers 30 guest rooms, a conference facility, a business center and a 90-person-capacity ballroom.
Ait Benhaddou, Morocco—Yunaki (Slaver's Bay City)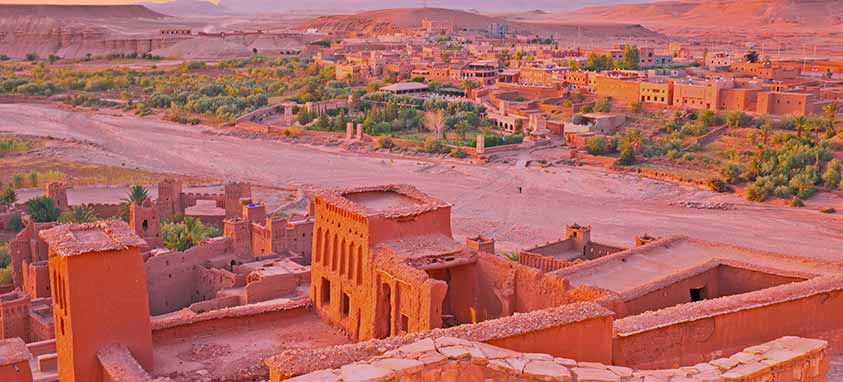 Ait Benhaddou stands in as Yunaki, also referred to as the Yellow City. Yunaki is one of the Slaver Cities on the eastern coast of Slaver's Bay—that is until Daenery's abolishes the practice and earns the title of their queen. Ait Benhaddou is mostly visited by tourists, while most local citizens live in a more modern village across the river. The aging homes and merchant houses are prime displays of Moroccan earthen clay architecture.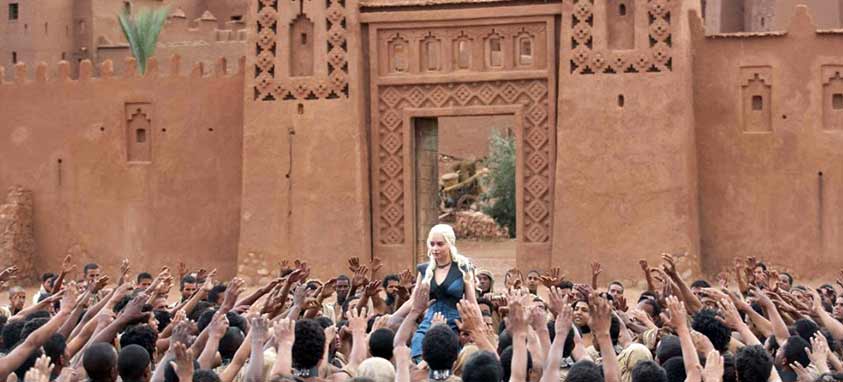 Photo credit: HBO 
Where to stay?
Ksar Ighnda, which offers 23 guest rooms, supports a wide variety onsite and offsite activities. The hotel offers a spa, gymnasium, swimming pool, hiking, biking trails and conference facilities equipped with modern audiovisual and computer equipment. Full business services are accessible to guests, including video conferencing, a 300-seat ballroom, boardroom and numerous breakaway rooms.