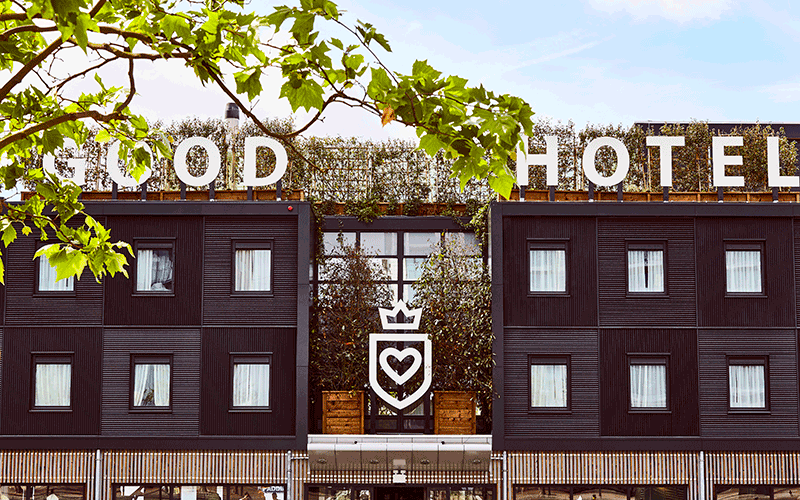 The Good Hotel, London
A floating, nonprofit hotel with a penchant for social and corporate responsibility, The Good Hotel tops our list. The property gently bobs at Royal Victoria Dock on the Thames in East London, which dates to 1850. The hotel used to be berthed in Amsterdam, but was towed to London to offer job training for the long-term unemployed from the city's borough of Newham. There are 148 guest rooms and 2,000 sq. ft. of meeting space.
The Good Hotel London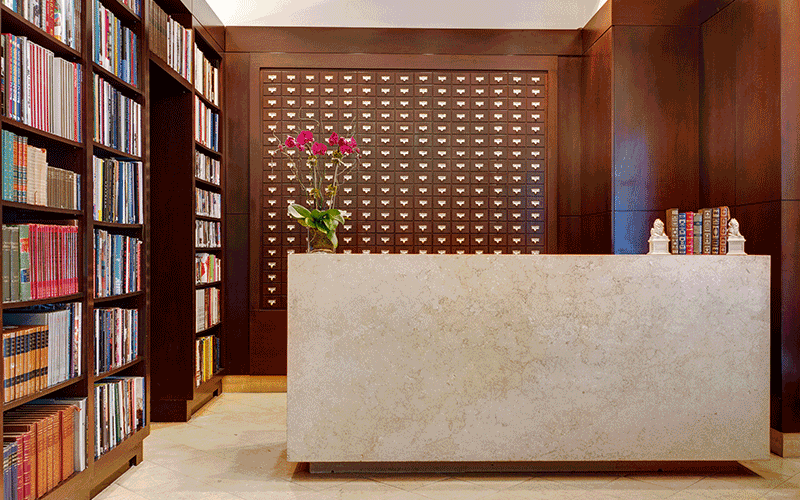 The Library Hotel, New York City
Book lovers, check in and check it out! The Library Hotel boasts 10 floors, and each of them honors one of the 10 categories in the Dewey Decimal System (Art and Technology, for example). Guest rooms—60 in all—house a thematic selection of books. There's also a writer's den, terrace, poetry garden and reading room. This very literary hotel features 2,000 sq. ft. of meeting space.
The Library Hotel
The Liberty Hotel Boston
Previously the Charles Street Jail, you can check in but never check out at The Liberty. Kidding! This Beacon Hill property has all the luxury you'd expect in a two-century-old jailhouse–including minimalist interiors, a restaurant named Clink, a bar called Alibi, plus sweeping views of the Charles River. The hotel features 298 guest rooms and an impressive 14,000 sq. ft. of meeting space.
The Liberty Hotel Boston
ICEHOTEL Jukkasjarvi, Sweden
Those Swedes love to be right-to-the-point, Viking direct, and so what else would they call a hotel made entirely of…ice? It's in Jukkasjarvi, population 548, in northern Sweden. This combination hotel and artwork is constructed yearly from ice from the nearby river Torne, and is open December through April. At its Icebar you can enjoy extremely well-chilled vodka in a below-freezing setting. The hotel offers a spacious conference room that would be great for a meeting of well-bundled attendees.
Asaf Kliger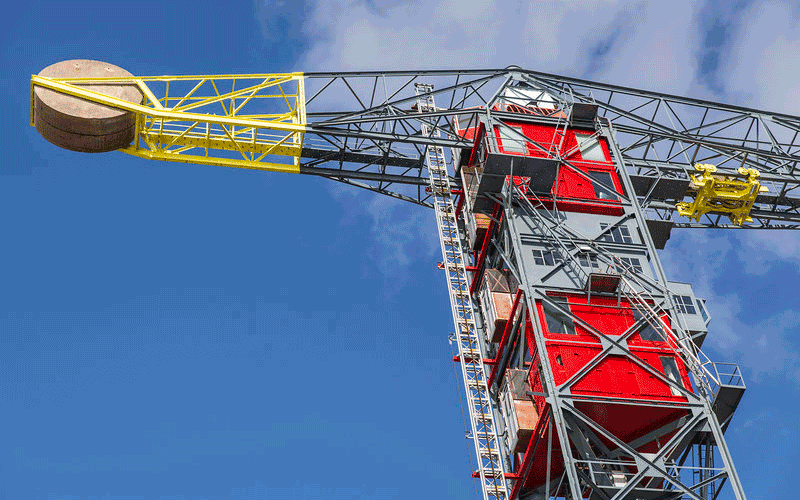 Faralda Crane Hotel Amsterdam
The Crane Hotel in Amsterdam offers a heightened experience, literally. The iconic hotel has only been open for a little over three years but, it has already been nominated for three prestigious awards. The suspended air hotel even offers a spacious conference room that would be great for a small, intimate meeting.
Nichon Glerum
October 2022 Issue is Out Now
It can serve as your destination guide for the top CVBs in the US.