When Rhonda Baker, assistant director of NACADA, was choosing a destination for an annual conference that would draw about 4,000 members of the global community for academic advising, Puerto Rico made the short list.
"We knew many of our members would not get the opportunity to attend one of our international conferences, so we were looking for an international feel without need of a passport; Puerto Rico was a great fit," said Baker, who is based in Manhattan, Kansas. As with most associations, a large part of the decision was tied to dollars. "We needed lower room rates and rental fees for the convention center; Puerto Rico stepped up to the plate," Baker said.
Other factors Baker used to convince her board that it was an ideal location included cell phone coverage with domestic rates, reasonably priced airline tickets, no need for currency exchange, and resourcefulness of the Meet Puerto Rico team, which helped arrange the closing of a street in front of the convention center to set up a carnival for an opening reception. "The beaches and Old San Juan speak for themselves," she said.
New Voice for Puerto Rico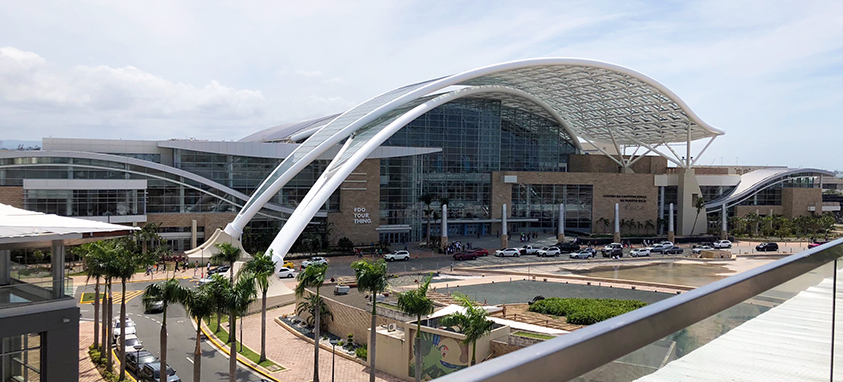 That argument is music to the ears of Brad Dean, incoming CEO of a newly forming Destination Marketing Organization (DMO) for Puerto Rico. The still-unnamed DMO will merge the marketing outreach of Meet Puerto Rico and Puerto Rico Tourism Co., starting July 1. Reached four days into his new job after leaving his long-term role as president and CEO at Myrtle Beach Area Chamber of Commerce, Dean said he will work with CFO Alma Pedrosa (former acting president and CEO at Meet Puerto Rico) and newly hired chief marketing officer Leah Chandler (who comes from Branson, Missouri, CVB) to tell the world about the benefits of the rebuilt resorts and beach areas—and the experiences awaiting beyond, including the emerging District Live! entertainment area, rainforest coffee plantations and the unique bioluminescent bays.
Dean's job is to get the message out that Puerto Rico is ready for visitors and provides a level of service that can elevate a meeting.
"The island has international flair with unrivaled culture and cuisine, but is easily accessible, English speaking and uses U.S. currency," Dean said. "It is competitive in facilities, including the most technologically advanced convention center in the Caribbean, and it excels at experiences."
Dean said many planners see bringing business to the island as a moral imperative. "The resiliency of the people of Puerto Rico is nothing short of extraordinary; they are committed to coming back bigger, better and stronger," he said, pointing out that the bulldozers were back on site at the under-construction District Live! a week after the hurricane.
Renovation Update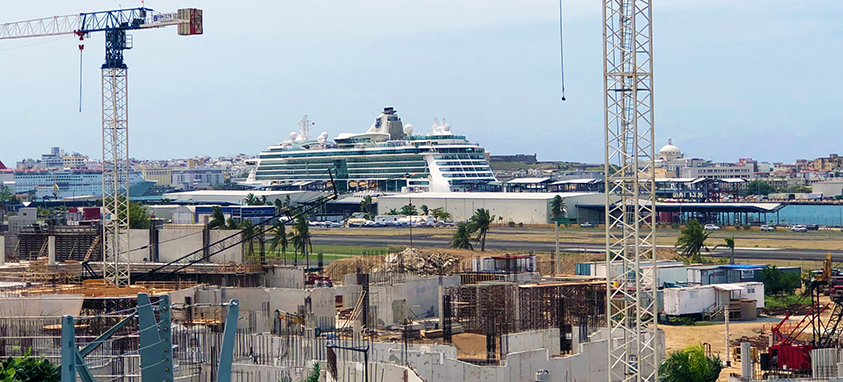 Of 148 hotels, 130 are open and operating, according to Meet Puerto Rico calculations. By the end of 2018, Dorado Beach, A Ritz-Carlton Reserve; St. Regis Bahai Beach Resort; El San Juan Hotel, Curio Collection by Hilton; and Melia Coco Beach plan to reopen. Caribe Hilton's 65,000 sq. ft. of meeting space and 652 guest rooms on a 17-acre private peninsula are scheduled to follow in early 2019.
The all-new Serafina Beach Hotel opened in March with 96 guest rooms and a 2,295-square-foot Oceanfront Ballroom. Also taking the opportunity to reimagine its offerings is The Condado Plaza Hilton, where the poolside terrace and some rooms are still open while the ocean-facing spaces are under construction. Farther down Ashford Avenue, San Juan Marriott Resort & Stellaris Casino will reopen a damaged tower in August with a fresh focus on the adjoining beachfront and an Ocean Club wellness center to adjoin the undamaged 10,348 sq. ft. of event space and casino.
Many properties didn't have any real down time. Puerto Rico Convention Center's 600,000 sq. ft of exhibit, ballroom and terrace space under a signature domed roof temporarily converted into a shelter and storage for the donations that poured into the city. Next door, Sheraton Puerto Rico Hotel & Casino's 40,000 sq. ft. of meeting space and 503 guest rooms were back in business within two weeks. Condado Vanderbilt Hotel and La Concha Resort served as luxurious quarters for first responders in the months after the hurricane.
Addressing the Concerns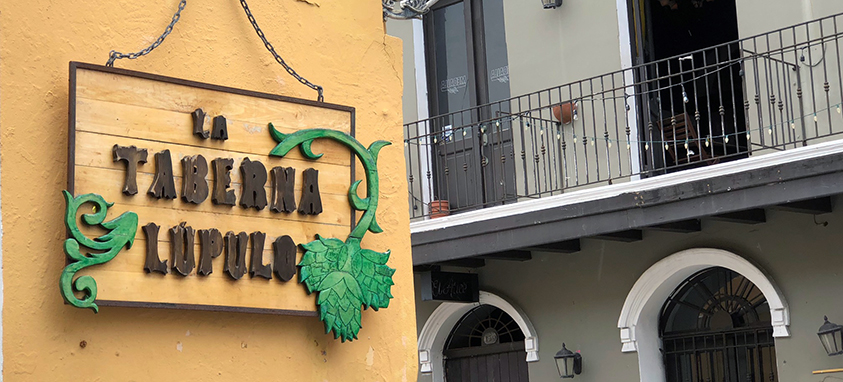 After Hurricane Maria caused so much damage on the island in September 2017, NACADA's board considered pulling out. "Meet Puerto Rico helped by sending updates," Baker reported. She added that academic advisors are very caring people who like to serve. She immediately started planning a service project that would allow delegates who could fly in early to participate. From clean-up to replanting coffee plants, volunteer efforts allow visitors to be part of the solution.
Baker also noted that she includes a strong force majeure clause in her contracts. "We prefer to never have to use it," she said.
Dean says Puerto Rico has learned a lot from the experience and will be a standard-bearer for preparation, logistics and leveraging disruption to improve the city and the regional economy. That was visible when an electrical outage in April due to contractor error was fixed for most residents in a day, but the hospitality industry didn't miss a beat because most properties switched to generators and emergency procedures in place to keep the lights on.