The Greater Miami Convention and Visitors Bureau announced a new "Found in Miami" campaign on Thursday. The social media, celebrity and media partnership outreach focuses on life beyond the beach.  It is designed to provide a more in-depth look at the rich culture in the neighborhoods surrounding Miami.
Found in Miami will run throughout the summer, with the goal of producing longer stays, often as an addition to conferences and conventions.
More to Discover
"The Miami brand is recognized globally, and because of that most consumers think they know the destination," William D. Talbert III, GMCVB president and CEO, said in a press release. "Found in Miami invites the visitor to look closer, beyond what they already know, and discover something entirely new—a destination brimming with culture and opportunities for guests to seek out and explore."
GMCVB surveyed more than 1,200 travelers on their perception of Miami and found that guests wanted to be more closely connected with the city—a revelation that ultimately spurred the campaign's creation.
Greater Miami saw a 4.3 percent increase in hotel room rate and 11.8 percent increase in revenue in the first quarter of 2018. The region now claims the number one spot across all hotel metrics among the top 25 U.S. markets, and this gives event planners more reasons to bring the meeting to what is being billed as a destination reborn.
The campaign is engaging. Neighborhoods begging to be explored include the Caribbean-inspired Little Haiti; family-owned businesses proliferating the area offer authentic Haitian-American cuisine, marketplaces and drum and dancing sessions.
'Hood Culture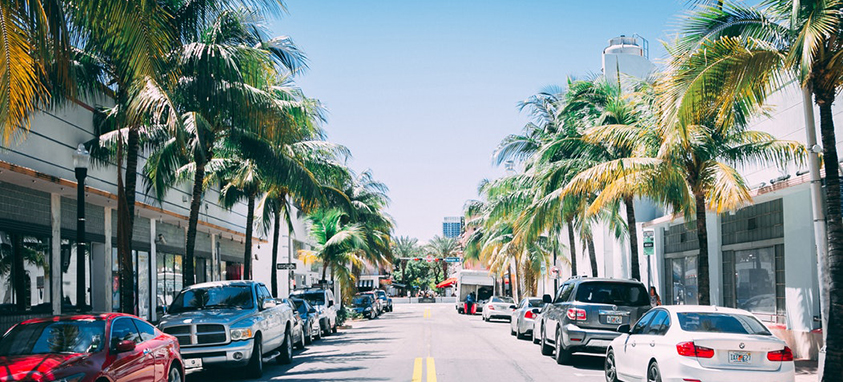 "Miami's Little Haiti neighborhood is a wonderful way for meeting and event attendees to experience a taste of Haitian culture and cuisine in a low-key, non-touristy area," says the GMCVB website, describing the neighborhood as the "next big art and cultural center."
Greater Miami's 426 hotels and resorts boast 1.2 million sq. ft. of meeting space across many similar neighborhoods. The modern Coconut Grove, historically African-American Historic Overtown and Latin-flavored Little Havana are just a few.
Little Havana, located west of downtown Miami, is home to the world-class Cuban restaurant Versailles, as well as many art attractions. In fact, the Cubaocho Museum and Performing Arts Center provides meeting spaces and introduces new art exhibitions, music and dance events. The Ball & Chain bar and lounge, available for private events, entices attendees with salsa dancers and live cigar rollers.
Native Knowledge
In addition to GMCVB's native content, the website also invites locals to upload video and photography of Miami's hidden gems. Attendees can find unique and unanticipated experiences shared by residents through #FoundInMiami.
"Who better than Miami's local community to convey the energy of Miami's multicultural neighborhoods and unique, hidden experiences through photography and video—Miami locals are our natural ambassadors and storytellers," Talbert said.