While every hotel or venue has something that makes it unique, some simply go above and beyond. Whether they push against the mold, or shatter it, here are a handful of recently opened or renovated options that are redefining what's expected in 2018.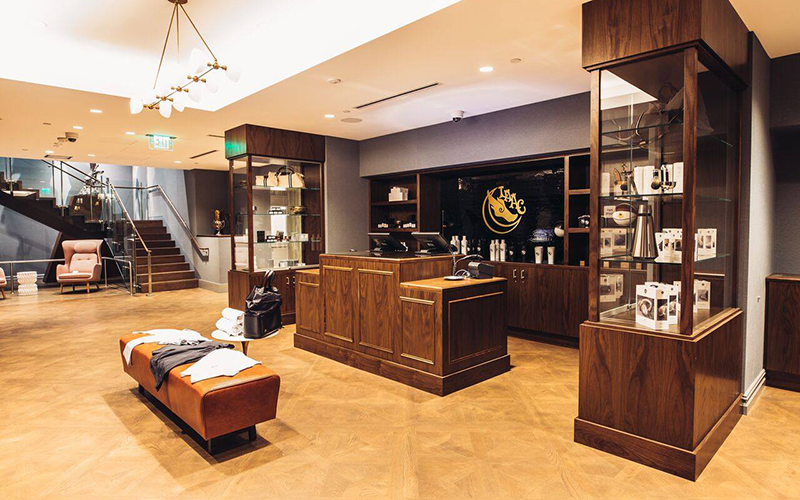 Los Angeles Athletic Club
The city's first private club, dating all the way back to 1880, The Los Angeles Athletics Club offers all the courts, pools, gyms, and athletics facilities you'd expect. But it also features a full hotel, spa and 25,000 sq. ft. of meeting space. In the middle of $10 million of multiphase renovations, the Central Los Angeles venue most recently revealed five new meeting rooms. Next up are further renovations to the spa, featuring a unisex area and treatment rooms with a multipurpose salt room offering yoga, meditation and more.
Los Angeles Athletic Club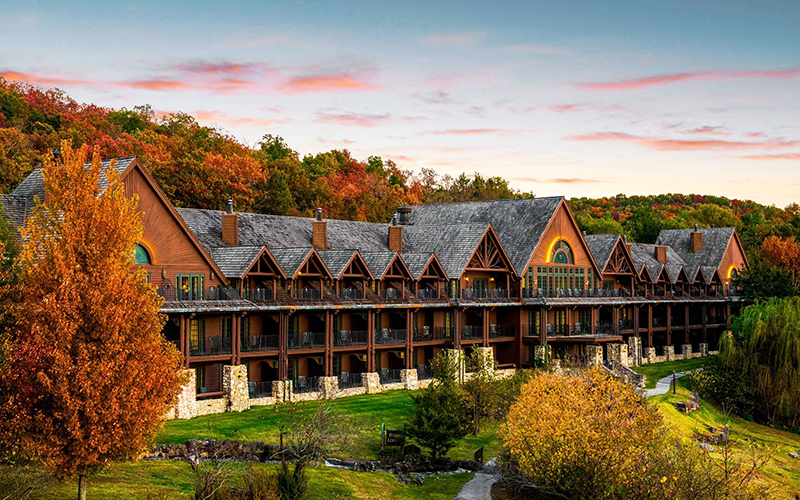 Big Cedar Lodge
Glamping is nothing new. And the idea of luxury is somewhat built into the concept. But Big Cedar Lodge in Missouri's Ozarks—featuring 20,000 sq. ft. of meeting space—is taking it a step further. Calling it "luxury glamping," the resort is opening a high-end, 64-unit campground called Camp Long Creek. Guests can enjoy majestic wilderness along with a king-sized canopy bed positioned beneath a chandelier. The new campground is accepting reservations for spring camping, starting in May. Other recent renovations and additions at Big Cedar Lodge include an activity center with a bowling alley and a four-story ropes course.
Big Cedar Lodge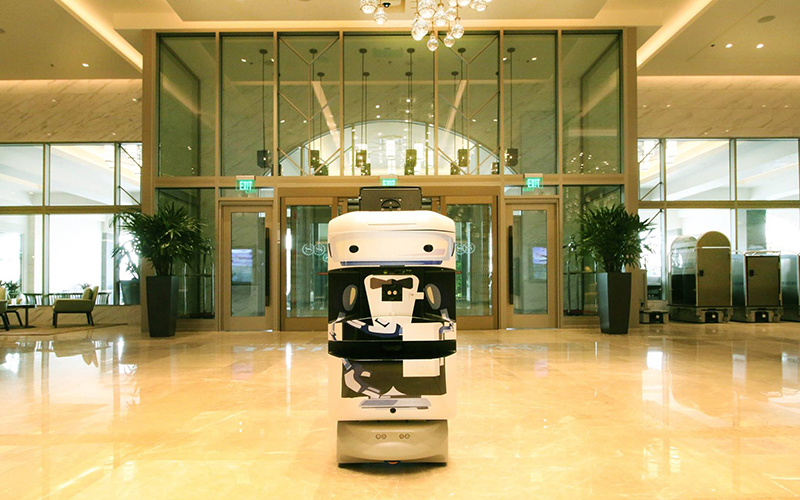 Sheraton Los Angeles San Gabriel
To provide even better service for leisure guests and meetings attendees, Sheraton Los Angeles San Gabriel decided to find the right machine for the job. An eight-member team of arguably adorable, four-foot-tall robots staff the hotel's halls, carrying luggage, delivering room service, taking the trash and even showing guests to their rooms. The hotel itself is an elegant combination of sleek metal and Spanish Mission-inspired accents. It debuted earlier this year with 19,000 sq. ft. of indoor and outdoor event space, including 11,341-square-foot Grand Imperial Ballroom.
Sheraton Los Angeles San Gabriel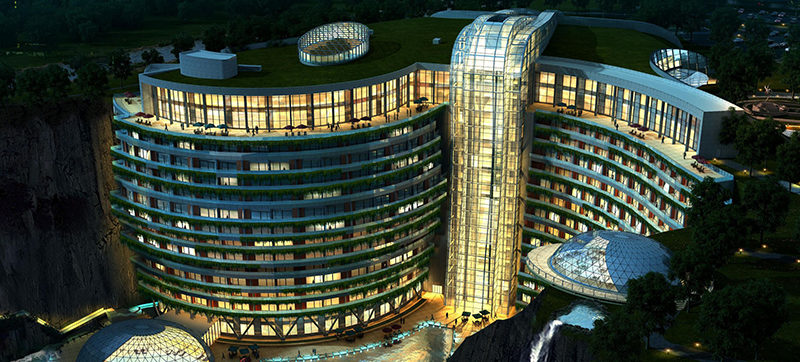 InterContinental Shanghai Wonderland
In a league of its own, one of China's newest hotels isn't piercing any skylines. That's because it is built down, not up. Designed into the side of a former quarry, the Wonderland includes 16 below-ground stories, with two of those beneath the manmade lake at the base of the quarry. Waterfalls pour down the sides of the quarry, in full view of the balconied rooms along the wall and the walkways at the bottom. It features four meeting rooms and a grand ballroom, and is scheduled to open its doors to guests by the end of October.
InterContinental Shanghai Wonderland
Be the First to Know
Everything you need in one beautiful print and digital magazine