From the excitement of Palm Springs International Film Festival to the fascinating cities of South Korea, the Smart Meetings editorial staff was busy traveling throughout the world in 2018 to bring back ideas and inspiration about destinations for you to consider for upcoming meetings and events. Here are some of the highlights of our exciting adventures.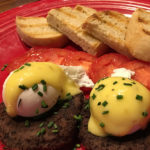 Columbus, Ohio (January): Who would have guessed that this Midwestern city is one of the top hipster locales in the country? Actually, it was rated No. 1 in the category by Yelp and Realtor.com. That only begins to tell the story: We found that Greater Columbus Convention Center recently completed a $140 renovation and that the city boasts newly renovated hotels, a thriving arts and entertainment district, and one-of-a-kind attractions.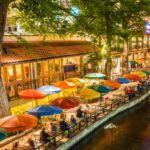 San Antonio (January): This vibrant city is filled with top attractions, including the River Walk, the Alamo and other historic missions, and the trendy Pearl District. It also features some of the best Mexican restaurants north of the border, and one of them that we visited—Mi Tierra Cafe y Panderia—truly stands out. Located in El Mercado (Market Square), Mi Tierra is actually much more than a restaurant: Open 24 hours every day, it is a lively, multifacted community gathering spot and is ideal for large groups.
Hawaii (February): Marriott Convention & Resort Network's ambitious five-day, four-island, 10-property Hawaii FAM trip provided brief glimpses at many of Hawaii's outstanding features. The itinerary was packed, but still allowed us time to appreciate the tranquility and incredible beauty of Kauai, Maui, Island of Hawaii and Oahu. A memorable highlight was a helicopter ride over the Island of Hawaii, revealing hidden waterfalls, steep ravines, lava lakes and black-sand beaches.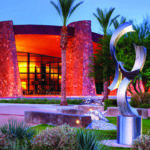 Palm Springs, California (March): This Southern California city reached new levels of visibility after the Obamas repeatedly visited it during the past couple of years. It's always had plenty to offer, including great weather, a comfortable vibe, nice hotels a rich celebrity history—and an increasing chic style. We visited it during the Palm Springs International Film Festival, a major event that brings out the stars and glamour.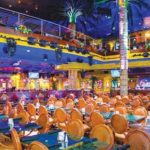 Orlando, Florida (March): It's widely recognized as one of the leading meeting cities in the United States, due in no small part to the presence of nearby Walt Disney World Resorts. But Orlando boasts plenty of other outstanding properties and attractions, including Rosen Hotels & Resorts. The company features three full-service convention properties and though they are 12 to 27 years old, and we discovered that everything about them—from the fresh smell of the immaculate common areas to the recently redesigned guest rooms—suggests they are brand-new hotels.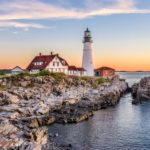 Portland, Maine (April): Long renowned for its historic Victorian architecture, cobblestone streets, rough-hewn shops and excellent dining, Portland now boasts the most microbreweries of any city in the United States, with an emphasis on hoppy, complex brews. Groups can experience them, as we did, on the Maine Brew Bus tour. We also enjoyed another enjoyable group experience—DeMillo's on the Water, which provides a custom scenic and culinary tour.
Miami (May): We really didn't expect our trip here to include the director of sales for Confidante Miami Beach nearly being yanked into the Atlantic by a 60-pound fish, but it certainly created some excitement as well as a team-building moment as FAM trip participants provided support. We toured the three-tower hotel and enjoyed the city's mashup of vibrant Latin culture, edgy street art and Lifestyles of the Rich and Famous bling.
Chicago (June): During our FAM trip here, Spiaggia restaurant's James Beard Award-winning chef Tony Mantuano and executive chef and Top Chef winner Joe Flamm explained the appropriate way to make risotto—as a delicate dish of creamy, fresh flavors rather than a sticky pile of rice. This was among the many F&B experiences we enjoyed on this trip, which included stops at restaurants in Sofitel Chicago Magnificent Mile, LondonHouse Chicago, Wyndham Chicago Riverfront, Hyatt Regency Chicago and The Drake, A Hilton Hotel.
Puerto Rico (July): We visited San Juan, and found that everything is shiny and new after the devastating damage caused by Hurricane Maria, organizations, businesses and residents have been diligently working together to get through difficult times. The hotel industry has been at the forefront, supporting first responders as they struggled to restore services to the island. Condado Vanderbilt Hotel stayed open to house employees and aid workers, and employees from Hilton Hotels and Resorts delivered tens of thousands of meals to those in need.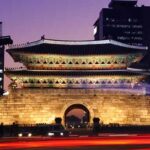 South Korea (August): Virtually everyone in the meetings industry is aware that Seoul is an incredibly hot destination, but South Korea features many other fascinating cities. During our FAM excursion, we visited Seoul and nearby Incheon, and then took a train across the country to become acquainted with Busan and Gyeongju. Throughout our adventures, it was apparent how South Koreans are pulling together to enhance the country's status as a major meetings and tourist attraction. Though the least known of the four cities we visited, Gyeongju was particularly intriguing, with its stunning scenery and intriguing tradition.
San Francisco (September): The City by the Bay is a visitor's dream, with distinct ethnic neighborhoods, stunning views, and world-class hotels and restaurants. We went on a FAM trip to one of the city's signature areas, Fisherman's Wharf, where we stayed at a new property, Hotel Zoe Fisherman's Wharf, featuring a large courtyard area with couches, fire pits and a whimsical, 26-foot-tall steel sculpture of the hotel's "muse," Zoe. We also visited nearby Chinatown (the oldest Chinatown in North America and the largest Chinese enclave outside Asia) and took a sunset cruise from the Bay Bridge to Golden Gate Bridge, with close-up views of Alcatraz Island.
Louisville (November): A trip to Churchill Downs, site of the Kentucky Derby, has to be part of any FAM trip to Louisville, but we discovered that there are many other "must experience" attractions there. They include the Kentucky Bourbon Trail, the up-and-coming New Louisville neighborhood and the eclectic collection of art pieces at 21c Museum Hotel Louisville. Also, historic The Brown Hotel has an entire suite dedicated to favorite son Muhammad Ali as well as its signature Hot Brown, a cheesy, open-faced turkey sandwich with bacon and Mornay sauce.