Discover the ultimate Southern California oceanfront retreat, located in Orange County, between Los Angeles and San Diego in the legendary community known as "Surf City, USA." Hyatt Regency Huntington Beach is easily accessible from three major airports and convenient to all of southern California's main attractions. Overlooking miles of pristine beaches with spectacular views of the Pacific Ocean, this stylish resort is the area's preferred meeting destination. Reminiscent of an Andalusian-style village with six picturesque courtyards and lush gardens, a full-service spa and 517 elegant guest rooms and suites with private terraces.
THE HYATT MORE MEETINGS OFFER MADE SIMPLE.
It's easy to earn more rewards when you hold multiple meetings at participating Hyatt® hotels and resorts. In fact, bringing people together at Hyatt has never been more rewarding.
• Book two qualifying meetings, select two rewards
• Book three qualifying meetings, select three rewards
• Complimentary coffee break
REWARDS FOR YOUR MEETINGS
• 100,000 Hyatt Gold Passport® bonus points per meeting and Hyatt Gold Passport Diamond status for two years (points and/or upgrade awarded to meeting planner upon signing of contract for all meetings)
• No attrition fees for up to 50% slippage
• One complimentary guestroom per 40 paid room nights
• Complimentary coffee break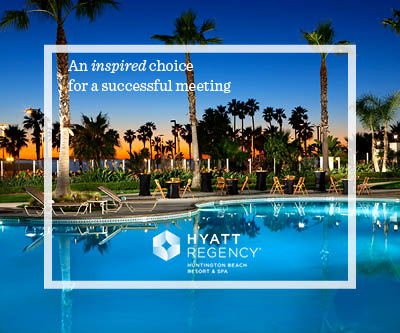 Offer valid for meetings booked by December 31, 2015, and held by December 31, 2020.
To book your next meeting, please contact your Hyatt Sales Representative and reference offer code MEETHY