When you think of L.A., what probably comes to mind is the famed beaches hugging 27 miles of scenic coastline. The laid-back lifestyle, sparkling waves, palm trees, and chic eateries and boutiques are intimately familiar because of the many movies and TV shows that use the area as a backdrop and chronicle the hipsters and surfers who reside here.
L.A.'s beach communities, including Malibu, Venice Beach, Marina del Rey, Manhattan Beach, Hermosa Beach and Redondo Beach, should be explored on foot or bicycle as much as possible. They're ideal for group activities, whether you spend the day picnicking at the wide sandy beaches, meeting for drinks at an oceanside hotel or watching the sunset over the Pacific. Best yet, these Beach Cities are perfectly positioned for meetings.
Los Angeles International Airport (LAX) is conveniently situated just a few minutes away, and nearby full-service hotels have free shuttles to and from LAX and the beaches.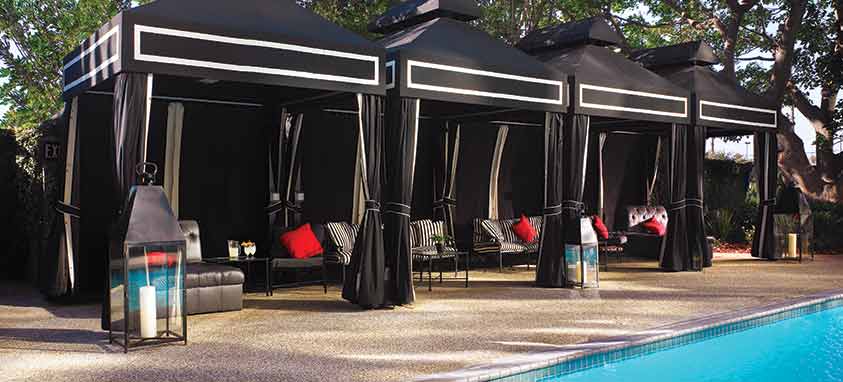 Excellent large meeting properties near LAX include Hilton Los Angeles Airport (1,234 guest rooms, 55,000 sq. ft of meeting space), Sheraton Gateway Los Angeles (802 guest rooms, 50,000 sq. ft. of meeting space) and The Westin Los Angeles Airport (740 guest rooms, 50,000 sq. ft. of meeting space).
Smaller groups should check out Crown Plaza Los Angeles Airport (613 guest rooms, 14,000 sq. ft. of meeting space) and newly opened Residence Inn by Marriott Los Angeles LAX/Century Boulevard (231 guest rooms, 1,800 sq. ft. of meeting space).
LAX itself is undergoing multimillion-dollar enhancements, including the new Tom Bradley International Terminal, with new gates, concourses and seating areas. Its retail and dining offerings reflect L.A.'s diverse cuisine and culture.
The Hip Factor
Some of the best shopping and people-watching in L.A. is actually in Venice, where hipsters and techies meet hippies and artists. You can buy haute couture, get your palm read or enjoy the eclectic scene.
Don't miss Venice's Abbot Kinney Boulevard, a mile-long stretch of trendy boutiques, cafes and restaurants. It's so trendy that GQ magazine has named it the "coolest block in America."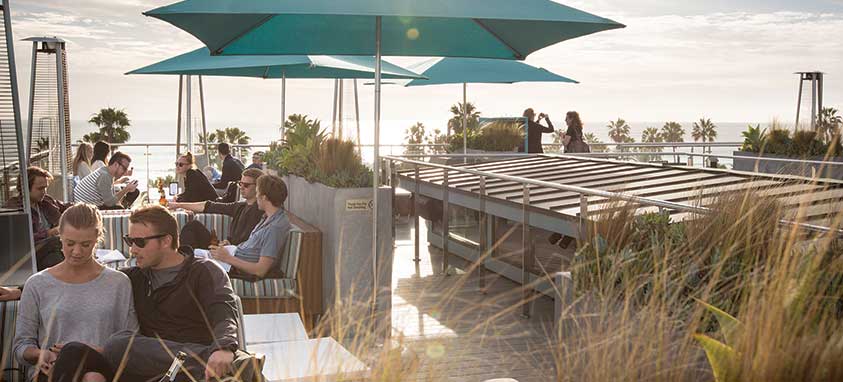 There are dozens of great spots to eat, from gastropubs to multicultural fusion restaurants to five-star hotel dining. A group of up to 95 can buy out High Rooftop & Lounge atop Hotel Erwin, where you can look down on the boardwalk, taking in the 360-degree views while sipping delicious cocktails. The Erwin, with 119 guest rooms, also offers meeting space for up to 65.
Along Venice Beach Boardwalk are multiple colorful characters enjoying the sun, making art and selling their crafts. At Venice Beach Recreation Center, tanned, oiled fitness buffs work out at Muscle Beach.
Venice is filled with historic architecture, including the Venice Canals. The Los Angeles Conservancy's self-guided tour takes you past innovative structures of the '70s and '80s by architectural greats Frank Gehry, Frederick Fisher, Steven Ehrlich, Frank Israel and many others.
More Sand & Sun
Manhattan Beach, Hermosa Beach and Redondo Beach are sister cities featuring superb team-building and recreational outdoor activities such as biking, beach volleyball, surfing and paddleboarding. Event space is diverse. In Manhattan Beach, Roundhouse Aquarium at the end of the pier is available to rent for a special event or meeting. Another popular spot, Verandas, can host up to 250. Smaller groups will like the trendy boutique hotels and Redondo Beach's Village Garden, a refreshing green space two minutes from the beach that can host up to 45 for seated dining. For larger crowds, look into Manhattan Beach Marriott, with 385 guest rooms and 25,000 sq. ft. of meeting space.
More casual gatherings can take it to the beach, literally. Dockweiler State Beach, just a few minutes away from the airport, has a picnic area, concession stands and, of course, stunning ocean views. Down the Pacific Coast Highway (PCH), hit one of Southern California's quintessential surfer beaches. Surfrider Beach and Zuma Beach are very popular with locals.
Go for the sunsets and to watch surfers and waves curling over in perfect succession. When you're ready for food, stop along PCH for a bite at Moonshadows Malibu, Gladstones or Duke's Malibu—all with event space for your group.
---
My L.A Meeting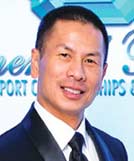 Our annual Emerald Ball [professional and amateur dance competition] was held in April and was attended by 1,600. We've been at the Hilton Los Angeles Airport for 25 years. The hotel has great customer service, and the superb staff takes good care of my clients. It's close to the airport. Also, beach cities are appealing to my clients to visit, such as Manhattan Beach.
–Wayne Eng, Owner, Dance Vision and Emerald Ball, and Competition Director, United States Dance Championships
---
For our 2015 Endorsement Conference in June we had 400 people. L.A. is a major city for all of our constituents to easily travel to and from. We have members from Georgia; Maryland; District of Columbia; Colorado; and Portland, Oregon; as well as the entire state of California.
It was important to have a venue that was easily accessible to the airport but also offered quality in hotel rooms, meeting space and service. Although the Sheraton Gateway LAX is undergoing a massive renovation, the flexibility and service it offered during our event made the construction almost disappear.
A large part of the meeting industry is about relationships, and we have developed a relationship with Sheraton Gateway that has proved beneficial for us and the hotel as well. The hotel is constantly improving, while keeping its pricing competitive.
–Carol Hinton, Conference and Meeting Planner, Coalition of Kaiser Unions
For more on our Ultimate Los Angeles Guidebook for Meeting Planners – click here