Celebration of the Arts Festival, The Ritz-Carlton, Kapalua
Known as the "Valley Isle," Maui's interesting history is spread throughout the island, from King Kamehameha's forces defeating King Kahekili in Iao Valley to the rowdy whalers in 19th-century Lahaina.
It's also an outstanding place for groups to experience Hawaiian culture because it boasts quaint towns, artist communities, natural habitats that are being restored according to Hawaiian traditions and local favorites that have been around for generations, including mom-and-pop stores.
"We hear a lot of people say they don't want to be tourists when visiting a destination," says Sherry Duong, director of meetings, conventions, incentives and international sales for the Maui Visitors and Convention Bureau. "They want to be travelers and have authentic experiences. This applies to groups, too. On Maui, Hawaiian culture and the aloha spirit set us apart from other 'sun, sand and surf' destinations outside Hawaii."
Cultural Treasure Troves
Operated by the Maui Historical Society, Bailey House Museum boasts the largest collection of Hawaiian artifacts on exhibit in Maui County. These include koa furniture, archeological and natural history items, a 100-year-old canoe and a surfboard that belonged to the legendary Duke Kahanamoku. Tours of this Wailuku museum can be arranged.
One way for groups to immerse themselves in Native Hawaiian culture is to take a tour of Lahaina offered by Maui Nei Native Expeditions. On a two-hour walking adventure, groups explore Lahaina's rich history off the beaten path with Native Hawaiian kumu, who make Maui's history and Hawaiian culture come alive in chants and stories.
Learning the Ways
Situated on Kaanapali Beach in Lahaina, Whalers Village offers a full selection of cultural activities, including hula lessons, a hands-on coconut husking demonstration, lei making and evening performances that often include Polynesian and Tahitian dance shows.
Lahaina Cannery Mall boasts a variety of boutique retail stores, casual restaurants and an exceptional international food court. It also offers hula shows, ukulele lessons and Hawaiian art shows.
Several interesting cultural programs that encompass Hawaiian history, music, arts and crafts are offered at The Ritz-Carlton, Kapalua. Guests can welcome the sunrise each day by participating in the "E Ala E" ceremony on Honokahau Beach. Later in the day, they can tour the adjacent Honokahua Preservation Site, which was highly significant and sacred to early Hawaiians.
The Ritz-Carlton Kapalua features Jean-Michel Cousteau's Ambassadors of the Environment program, offering an environmental and cultural education center with excursions led by expert naturalists.
Grand Wailea, a Waldorf Astoria Resort, also features an "E Ala E" sunrise ceremony, as well as tours of the resort's culturally significant sites. The Ka Malama Dinner, offered the third Thursday of every month, features a special five-course meal featuring foods foraged and fished according to the Hawaiian lunar calendar.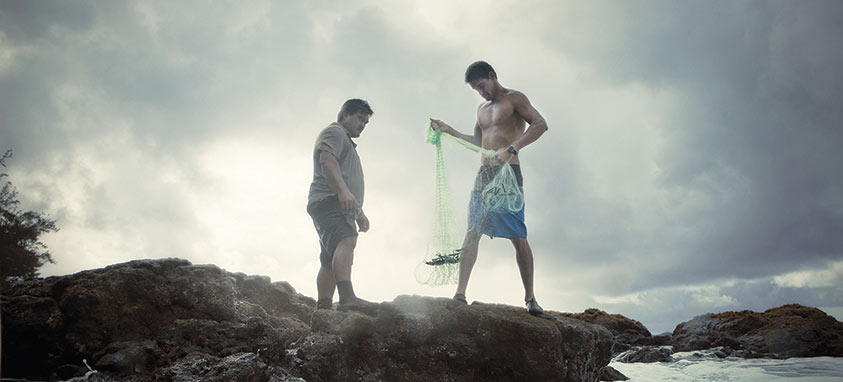 Throw-net fishing, Travaasa Hana
Low-key Travaasa Hana resort provides outrigger canoe tours and lessons on throw-net fishing, bamboo pole fishing, coconut husking, lei making and ukulele playing. It also features live Hawaiian music nightly. Kaanapali Beach Hotel in Lahaina has Hawaiian language classes, live Hawaiian entertainment, a departure lei ceremony, and ukulele and hula lessons.
 An Opportunity to Help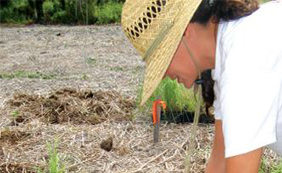 Waihee Coastal Dunes & Wetlands Refuge in Wailuku is an important native wildlife habitat. Once home to two thriving ancient Hawaiian villages, a large inland fishpond and several heiau, the refuge is among the most significant cultural sites in the state.
There are free guided explorations and a self-guided walk along the 2-mile coastal trail. Groups also may help restore native habitats, work in a Hawaiian malaai and participate in beach clean-up projects.