In 1960, Alfred Hitchcock gave American travelers a new fear of hotel showers. Just as in 1980, Stanley Kubrick and Jack Nicholson plucked the idea of menacing spirits lurking in the halls and ballrooms of historic hotels spread from colloquial folklore and planted it in our collective consciousness.
Films such as Psycho and The Shining scared the hell out of audiences in movie theaters, but their legacies live on, transformed into supernatural curiosity that picks at that part of our brains that like a little scare—especially when Halloween is approaching. To celebrate this spooky time of year with a meetings and events twist, we're exploring 10 haunted hotels where you can hold your next meeting or event.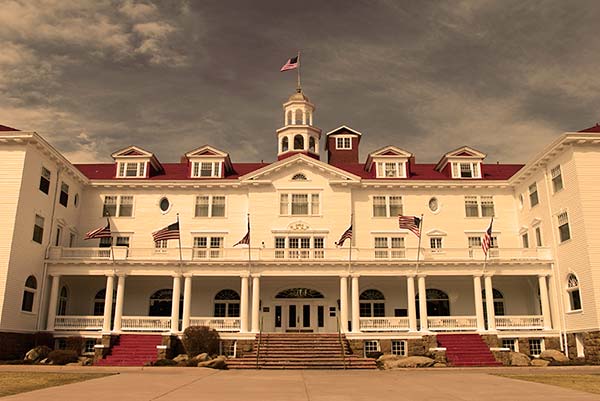 Ever wanted to walk through the set of The Shining? The iconic hotel in Estes Park, Colorado, from Stanley Kubrick's 1980 film recently announced that it will become a horror museum, film archive and production studio. Stephen King, the author of the book that inspired the film, had a creepy experience during his stay at the haunted hotel. He reportedly came across a strange child, yet there were no children checked-in at the time.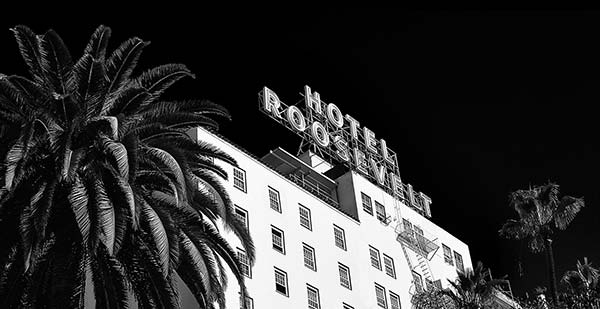 True to its glamorous location, the Hollywood Roosevelt Hotel doesn't just have ghosts, it has celebrity ghosts. Guests have claimed to see the image of Marilyn Monroe in a full-length mirror—one that was originally in her poolside suite. Actor Clift Montgomery stayed here for three months in 1952 while preparing to film From Here to Eternity. Some say they still see him roaming the halls of the ninth floor, reciting his lines, and hear otherworldly trumpet sounds from room 928—his old room.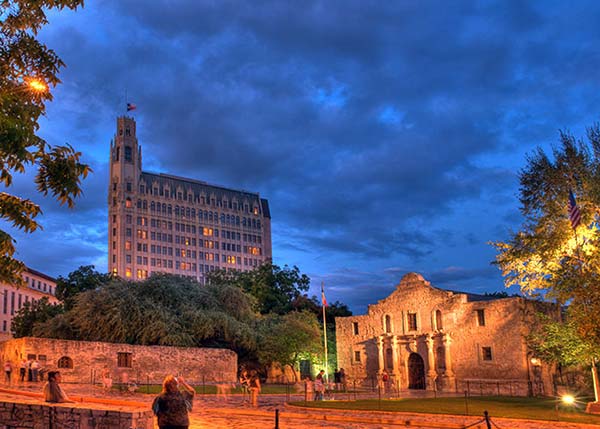 The gothic architecture of the Emily Morgan Hotel—complete with gargoyles and other twisted figures worked into the details—is enough to give some a fright, but there's more to the story. It was a medical facility when opened in 1924, with surgeries taking place on the 12th and 14th floors. Some must have gone wrong, as the apparition of a woman in a white dress is said to roam those floors. Mysterious phone rings and lights turning on in the middle of the night are also reported at this hotel that sits next to the hallowed ground of the Alamo.
A favorite haunt of actors, artists and musicians, Chelsea's stature as gathering spot for creative souls in New York City is both a blessing and a curse. The National Historic Landmark, which dates to 1885, seems to have lots of ghosts, including  Dylan Thomas, the Welsh writer and poet who reportedly drank himself to death; some think he never left the hotel. The ghost of novelist Thomas Wolfe is another returning guest. But the best ghost story is compliments of Sid Vicious, the former bass guitarist, drummer and vocalist for the Sex Pistols who is believed to have stabbed his girlfriend to death in Room 100. Sid's spirit lingers at a hotel elevator. Rumors that the Sex Pistols' song "Bodies" can be heard playing over and over during rain storms could not be substantiated.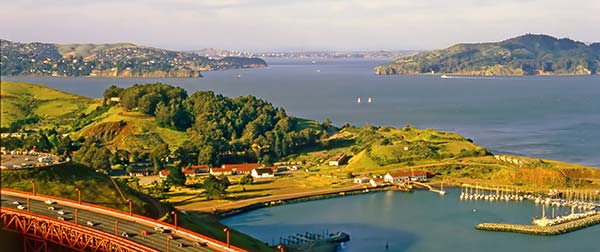 Located in Sausalito, California, near Smart Meetings' headquarters, Marin Plaza Resort is Northern California's most notorious haunted hotel due to the ghost of a former newspaper publisher. The story goes that old-timer Marty Hearst came to California from New York City in 1849 during the gold rush to report on violence in the Wild West. After writing an article for the San Francisco Gazette about famed and cruel prospector Thomas Scheister, Hearst was bludgeoned to death with an ice pick at Marin Plaza Resort. The ice pick was later recovered under the Golden Gate Bridge. Still to this day, Hearst's screams can be heard, especially when Venus is in retrograde, and shadows of an ice pick are regularly spotted on hotel walls.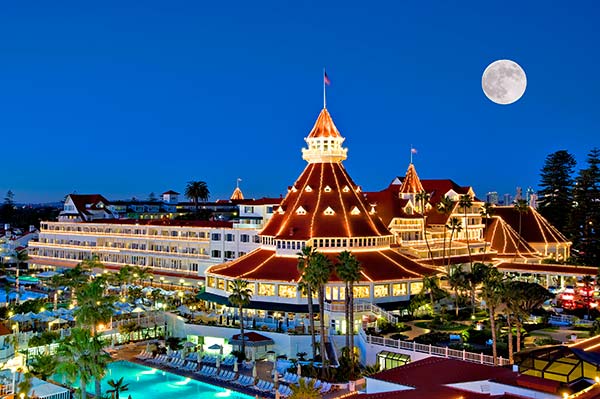 A young woman named Kate Morgan checked into the Hotel del Coronado in 1892 for a rendezvous with a man who wasn't her husband. The man never showed, and Morgan was found dead by her own hand. Nicknamed the "beautiful stranger," she still calls her hotel room home, according to some. Guests have reported objects moving around of their own accord, lights flicking on and off, doors opening and closing on their own, and the temperature changes in the room at random. The hotel even commissioned a book to be written about the haunted happenings.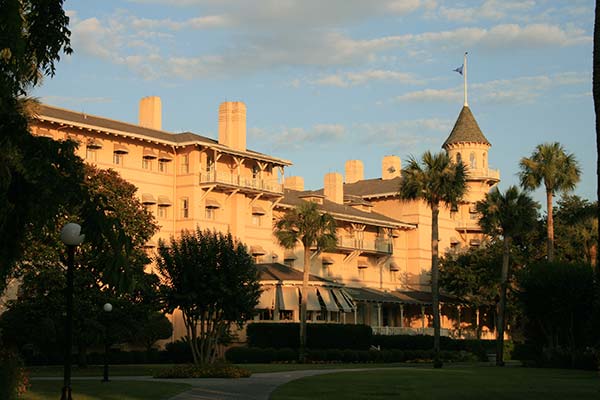 This sea barrier island off the coast of Georgia is a haven for hallowed spirits, and Jekyll Island Club Hotel is one of several buildings with a ghostly presence. One of its residents was J. Pierpont Morgan, who was fond of smoking cigars every morning on his front porch. Today, none of the guests smoke cigars while on the property, but those who occupy his former floor and have arisen early in the morning can faintly smell cigar smoke wafting down.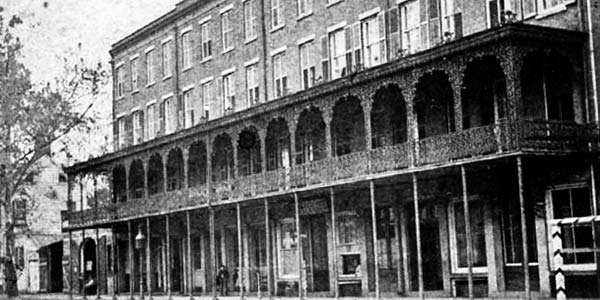 Savannah, Georgia, is often named one of the most haunted cities in America, and the Marshall House is one of the most haunted hotels around. In 1864, the hotel was used to house wounded union solders until the end of the Civil War. When the ground was frozen during winters, doctors were forced to burry amputated limbs beneath floorboards which were later discovered during hotel renovations. Visitors and staff claim to see former patients roaming around the hallways and foyers, including one ghost carrying his dismembered arm in search of a surgeon.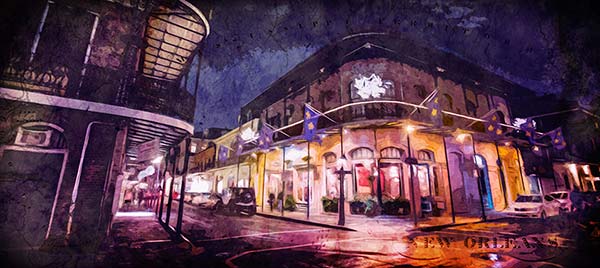 Paranormal activity is no stranger to New Orleans, and many supernatural spirits are permanently checked-in to the city's hotels. The Place d'Armes Hotel is the original site of New Orlean's first school, but a fire destroyed the building in 1788 and the headmaster and students perished along with it. This hotel claims to have the most ghostly activity in the city, because their spirits still linger on. Some guests have even witnessed a bearded old man who has occasionally had conversations with them.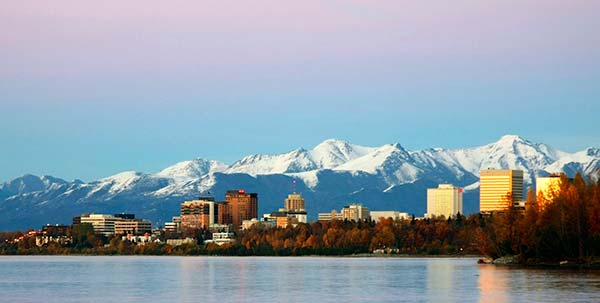 The only property in Anchorage that is listed on the National Register of Historic Places is also the infamous home to nearly three dozen spirits. This includes the ghost of police officer John J "Black Jack" Sturgus, who was killed by a bullet wound to the back fired from his own gun. A little boy and a little girl are also guests at the haunted hotel. Most of the paranormal activity involves lights that flicker, noises such as whispering, laughing and coughing, changes in temperatures and mysterious shadows.