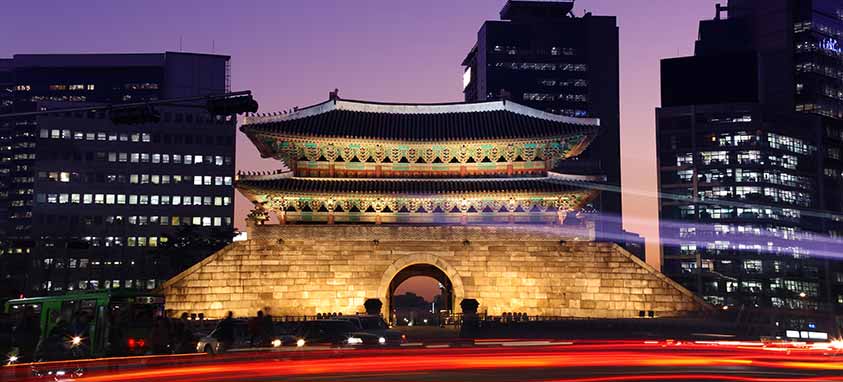 There's excitement at the Seoul Tourism Organization this week following the announcement of the annual International Meetings Statistics Report by the Union of International Associations (UIA).
Not only did Seoul, the capital city of South Korea, move up to the No. 3 spot among elite meetings cities, but the country itself checked in at No. 2, trailing only the United States. Singapore and Brussels were No. 1 and No. 2, respectively.
The UIA report tracks meetings staged by international organizations that appear in the Yearbook of International Organizations and International Congress Calendar, including conventions, symposiums, regional sessions grouping several countries and some national meetings with international participation organized by national branches of international associations. The rankings do not include national meetings and specialty groups such religious, political, sports, and corporate and incentive meetings.
The 57th edition of the UIA report analyzed 412,403 events, which were held in 1,459 cities.
"Seoul is honored by this year's results but we will not rest," said Eui-seung Kim, general director of Tourism and Sports for the Seoul Metropolitan Government. "We are motivated to work even harder to let everyone know that Seoul is the complete convention city."
What's good for Seoul is good for South Korea. In 2015, South Korea hosted 891 meetings, marking a 40-percent increase from the 636 meetings that were recorded in the 2014 UIA report.
Many times it takes resolve to emerge as an elite meetings city. That's what has happened in Seoul.
"After being hit by MERS last year, Seoul remained calm and resolute by immediately working to alleviate concerns while reinvigorating and stabilizing the city's tourism and related industries," said Byungtae Kim, president and CEO of Seoul Tourism Organization. "Through the measures implemented, such as our expanded support and our 24 Hour MICE Help Desk, we were able to bounce back stronger than before."
| | | |
| --- | --- | --- |
| 2015 Top international meeting cities | Number of meetings | Percentage of all meetings |
| 1. Singapore | 736 | 6.3% |
| 2. Brussels | 665 | 5.7% |
| 3. Seoul | 494 | 4.2% |
| 4. Paris | 362 | 3.1% |
| 5. Vienna | 308 | 2.1% |
| 6. Tokyo | 249 | 2.1% |
| 7. Bangkok | 242 | 1.8% |
| 8. Berlin | 215 | 1.6% |
| 9. Barcelona | 187 | 1.4% |
| 10. Geneva | 172 | 1.4% |
| | | |
| --- | --- | --- |
| 2015 Top international meeting countries | Number of meetings | Percentage of all meetings |
| 1. United States | 930 | 7.8% |
| 2. South Korea | 891 | 7.5% |
| 3. Belgium | 737 | 6.2% |
| 4. Singapore | 736 | 6.2% |
| 5. Japan | 634 | 5.3% |
| 6. France | 590 | 5.0% |
| 7. Spain | 480 | 4.0% |
| 8. Germany | 472 | 4.0% |
| 9. Italy | 385 | 3.2% |
| 10. Austria | 383 | 3.2% |