Just because it's winter doesn't mean all your event experiences have to be inside. There are plenty of winter meeting destinations that offer great opportunity for adventure, when you're not in meetings, of course.
Our friends down in Monterey, California, know all about the opportunities that meeting in the winter affords. Winter is the peak of gray whale migration, with several species of whales and thousands of dolphins frequently seen around Monterey Bay due to a very deep canyon just two miles off the coastline. Because of its ocean topography and frequent sightings, Monterey has been dubbed the Whale Watching Capital of the World.
Throughout the year off the Monterey coast,  sightings include 15 species of whales (baleen: blue, fin, sei, humpback, gray, minke and North Pacific right) and (toothed: sperm whale, Baird's beaked, Cuvier's beaked, pygmy Sperm, dwarf sperm, Stejneger's beaked, Blainville's beaked and Hubb's beaked)
"Seeing these animals in the wild can provide a much better experience and understanding of these amazing creatures in their natural habitat," said Nancy Black, marine biologist and owner of Monterey Bay Whale Watch. "Plus, our whale watching trips offer many opportunities for sightings of whales and dolphins that are less expensive than other options."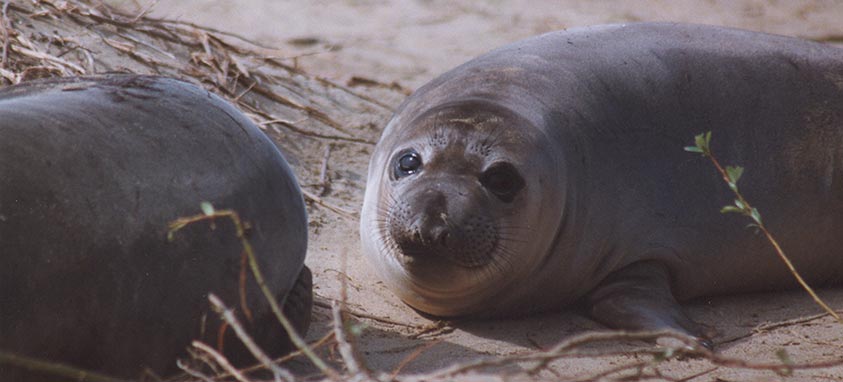 Photo by Gerry Grant
About an hour south of San Francisco, just before Northern California's rugged coastline rolls into the beaches of Central California, a natural attraction unfolds each winter in San Mateo County's Ano Nuevo Stare Park. Home to a large colony of northern elephant seals, the breeding and birthing seasons overlap in December, providing lots of actions and interactions for groups to witness.
"The toughest decision a meeting planner has to make is what to do as an offsite activity. We have every California activity except snow sports, so the possibilities are endless," says Anne LeClair, CAE, CDME, president and CEO of San Mateo County/Silicon Valley Convention and Visitors Bureau. "Of course, our team is always happy to help."
By the way, if you're meeting at one of a half dozen hotels near San Francisco International Airport (SFO), your group could do a daytrip to see the elephant seals!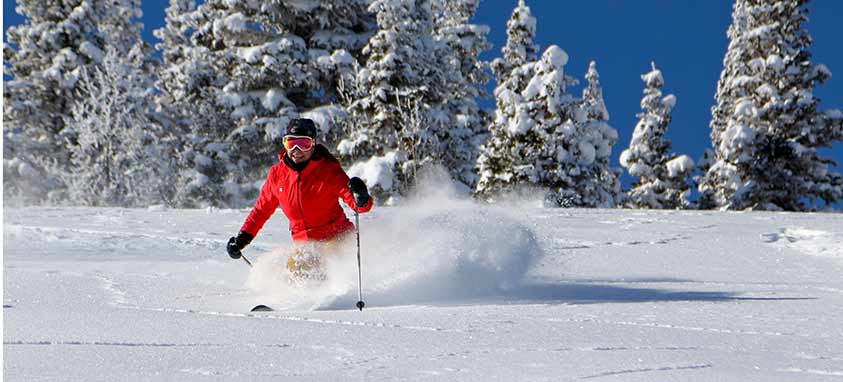 Photo by Heidi Voelker
Of course, skiing is always popular for executive retreats, and there's no better place than Park City, Utah. Deer Valley Resort was named the United States' Best Ski Resort by the World Ski Awards for the fourth consecutive year in 2016.
Deer Valley Resort manages 465 residences. Its three on-mountain lodges include Empire Canyon, Snow Park and Silver Lake, which have a total 37,000 sq. ft. of meeting space.  The Bald Mountain Room in the Silver Lake Lodge has the largest capacity at 240 people and 3,520 sq. ft. Trail's End Lodge offers a slope-side corporate retreat center.
Those skiing at Deer Valley also have nearby access to a collection of 1,146 guest rooms spread out among six properties. Meeting space includes the 5,852-square-foot ballroom at Stein Ericksen Lodge and the 4,300-square-foot ballroom at Montage Deer Valley. (Although Deer Valley doesn't operate these lodging and meetings options, its sales team
"Earning esteemed titles, such as United States' Best Ski Resort, contribute to what we have termed the Deer Valley Difference," said Bob Wheaton, president and general manager of Deer Valley Resort. "Excellence at every turn is a time-honored tradition at the resort and is the benchmark we uphold in offering memorable ski vacations."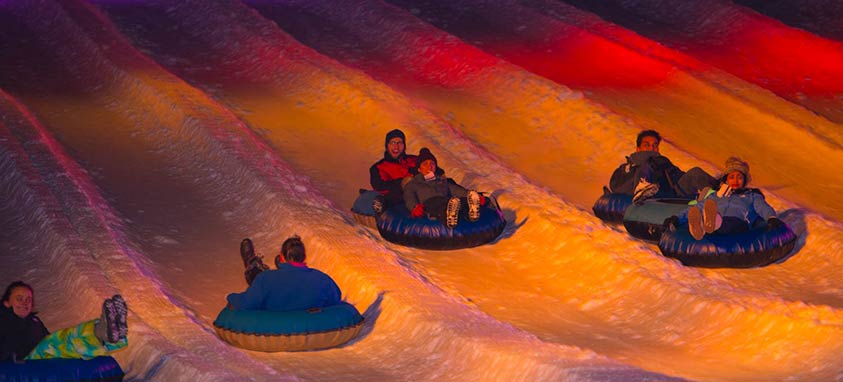 Nestled in the Pocono Mountains of Pennsylvania, Camelback Resort offers a winter activity that just about anyone can enjoy: snowtubing. Camelback's Galactic Snowtubing is an after-dark attraction that opened in December. The nation's largest snowtubing park now features lasers, music and an amazing LED light show.
The 453-room property in Tannersville also offers skiing, with 34 lighted trails for night skiing and snowboarding and 16 lifts. It was named the No. 1 place in America to learn to ski and snowboard by the Huffington Post. Camelback has 20,000 sq. ft. of meeting space.
"Not everybody skis or snowboards, but snowtubing is a fun, outdoor winter activity that everyone can participate in," says Brian Czarnecki, vice president of sales and marketing. "Camelback Resort is already home to the largest snowtubing park in the country, and the launch of after-dark Galactic Snowtubing completely transforms the experience."